Album: Saint Etienne - I've Been Trying To Tell You |

reviews, news & interviews
Album: Saint Etienne - I've Been Trying To Tell You
Album: Saint Etienne - I've Been Trying To Tell You
British pop institution's affecting concept album about a half-remembered past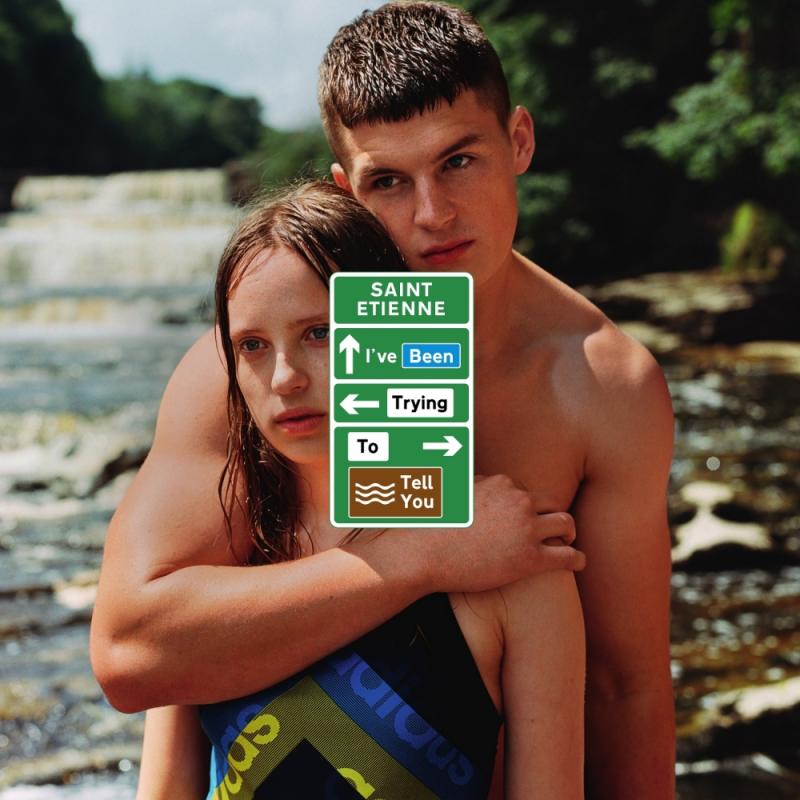 Saint Etienne's 'I've Been Trying To Tell You': indirect, oblique
Rather than being retrospective, I've Been Trying To Tell You is about retrospection. The distinction is crucial as Saint Etienne's follow-up to 2017's Home Counties arrives 30 years on – to the month – from their debut, 1991's Foxbase Alpha.
Their 10th album is concerned with what contemplation induces. The period examined is 1997 to 2001: from the Labour Party's UK election victory to the fall of New York's Twin Towers. However, what could be historiography is indirect, oblique. Mood is what matters.
Some pointers imply the specifics at play. "Pond House" refers to somewhere in particular but the repeated vocal refrain "here it comes again" gives nothing away. The vaporous "Little K" has odd snatches of wordless vocals. The subject? It's not revealed. The overall effect is of a reverie induced by the half-remembered, the just out of reach.
Musically, the sample-based I've Been Trying To Tell You is avowedly low to mid tempo. When providing framing, beats nod back to those of the early model Saint Etienne. The enchanted instrumental "Blue Kite" draws the line between the pastoral electronica of Cluster's Sowiesoso and the abstraction of Slowdive's third album Pygmalion. The spare guitar on aural waterfall "I Remember it Well" suggests Mazzy Star. Everything coheres. Above all, and despite an inherent blurriness, it's recognisably a Saint Etienne album.
I've Been Trying To Tell You arrives within a continuum which feels distracting. Much is made in the promotional material of how the album was made – it's not necessary to know any of this. An accompanying film has been directed by photographer Alasdair McLellan, who also took the sleeve image. There are complementary remixes and a related essay by writer Owen Hatherley. A bells-and-whistles "super-deluxe" box set edition is available. An album this affecting needs nothing extraneous. What's in the grooves is enough.
Saint Etienne's 10th album is concerned with what contemplation induces
rating
Share this article