Album: Kurt Vile - (Watch My Moves) |

reviews, news & interviews
Album: Kurt Vile - (Watch My Moves)
Album: Kurt Vile - (Watch My Moves)
A sunny soother from the US indie perennial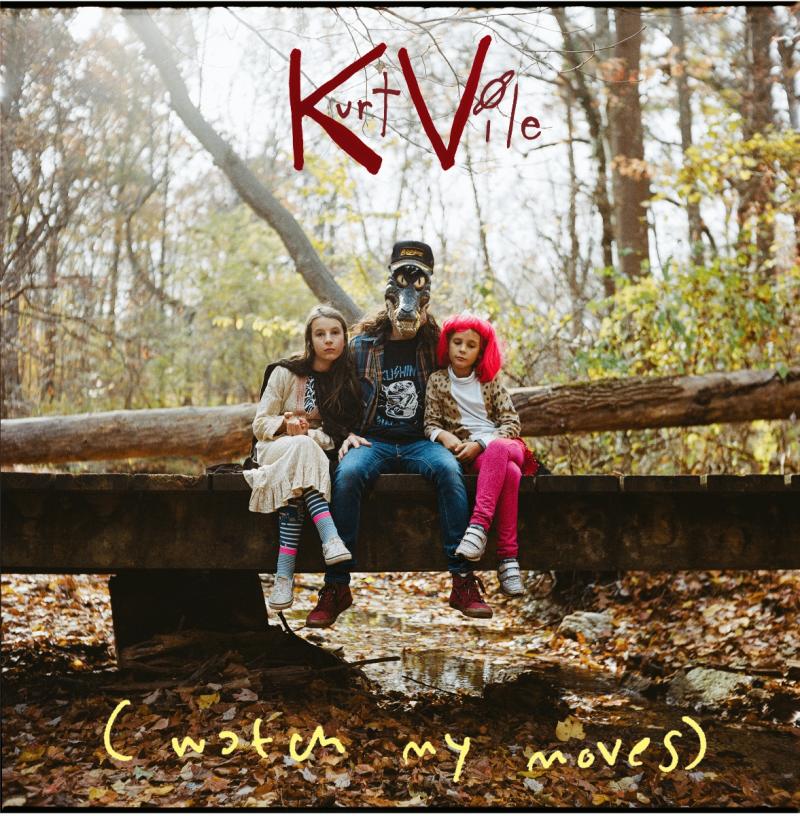 In a while, crocodile
Although the term "hipster" has become degraded to well beyond cliché, Kurt Vile is one of those artists whose fans may indeed have that in-the-know smugness. With Vile, though, this is not a bad thing. Given the increasingly confidence-shedding nature of recent world events, Vile's mix of indie rock with psychedelia and Americana makes for a welcome escape.
His first studio release since 2018's Bottle It In, (Watch My Moves) – replete with brackets – is 15 tracks long. There's a whole lot to dive into, beginning with "Going on a Plane Today". With this piano-led curtain-raiser, Vile mixes in a slight soulful vibe that pairs well with his characteristic vocal style: a combined near-country drawl and Dylan-esque nasal swoon. It makes for a confident stepping-on point and a charming change of pace from a typical Kurt Vile indie rock track. "Flyin (Like a Fast Train)" follows and is more in his expected style: full of twanging guitars and catchy melodies, it's a smooth dose of his summer-time lo-fi, perfect to relax in.
The following tracks, "Palace of OKV in Reverse" and "Like Exploding Stones", throw in some psychedelic touches. The former is an ethereal medley of synths and Vile's vocals, hitching a ride on reversed guitar chords and effortless, easy-going drums. "Like Exploding Stones" evokes what would happen if his alma mater, The War on Drugs, collaborated with Lonerism-era Tame Impala; it's brimming with reverbed guitars, dreamy synths, and full-sounding percussion.
While 15 tracks may intimidate newer listeners, it is an indicator that this was created in Vile's singular vision; a reflection of his material so far and drawing from all his influences. Nearing country and folk often, but adding in touches of psychedelic Americana, like the smooth yet introspective "Cold Water" or the steadfast, upbeat "Say the Word", this is a ray of sunlight of an album to break through the greyest skies.
Below: watch the video for "Like Exploding Stones" by Kurt Vile
Vile's mix of indie rock with psychedelia and Americana makes for a welcome escape
rating
Share this article