The Banshees of Inisherin review - stellar turns from Brendan Gleason and Colin Farrell
The Banshees of Inisherin review - stellar turns from Brendan Gleason and Colin Farrell
Martin McDonagh's deceptively simple story carries the force of a parable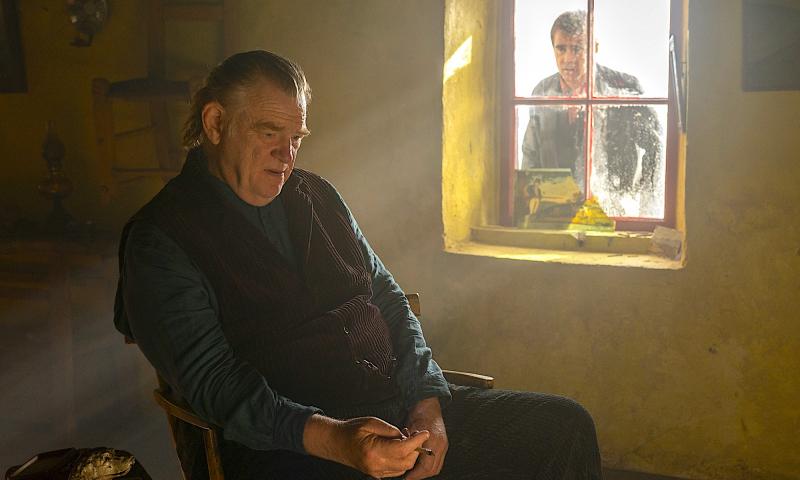 Friends disunited: Brendan Gleason as Colm, Colin Farrell as Pádraic
Previous works by screenwriter-director Martin McDonagh, which include In Bruges and Three Billboards Outside Ebbing, Missouri, might give you an inkling of the perverse and tantalising mindset that lies behind The Banshees of Inisherin… but then again, perhaps not. You could call it a drama, or a comedy or a tragedy. You might even call it a parable.
The little stub of plot around which McDonagh has built his narrative is bafflingly simple. It's 1923. Colm and Pádraic live on a tiny island off the coast of Ireland called Inisherin. They're long-standing friends, and every evening they go to the pub together. Then one day Colm, implacably played by a stony-faced Brendan Gleason, won't answer the door when Pádraic comes calling because he's decided the pair are friends no longer. "You didn't do anything to me," he says, eventually. "I just don't like you no more."
Pádraic's hurt and incomprehension is agonising to observe, conveyed with heartrending guilelessness by Colin Farrell. "But you liked me yesterday!" he gasps, incredulously. But Colm is not for turning, and all Pádraic's efforts to patch up the inexplicable divide which has opened up between them merely makes matters worse.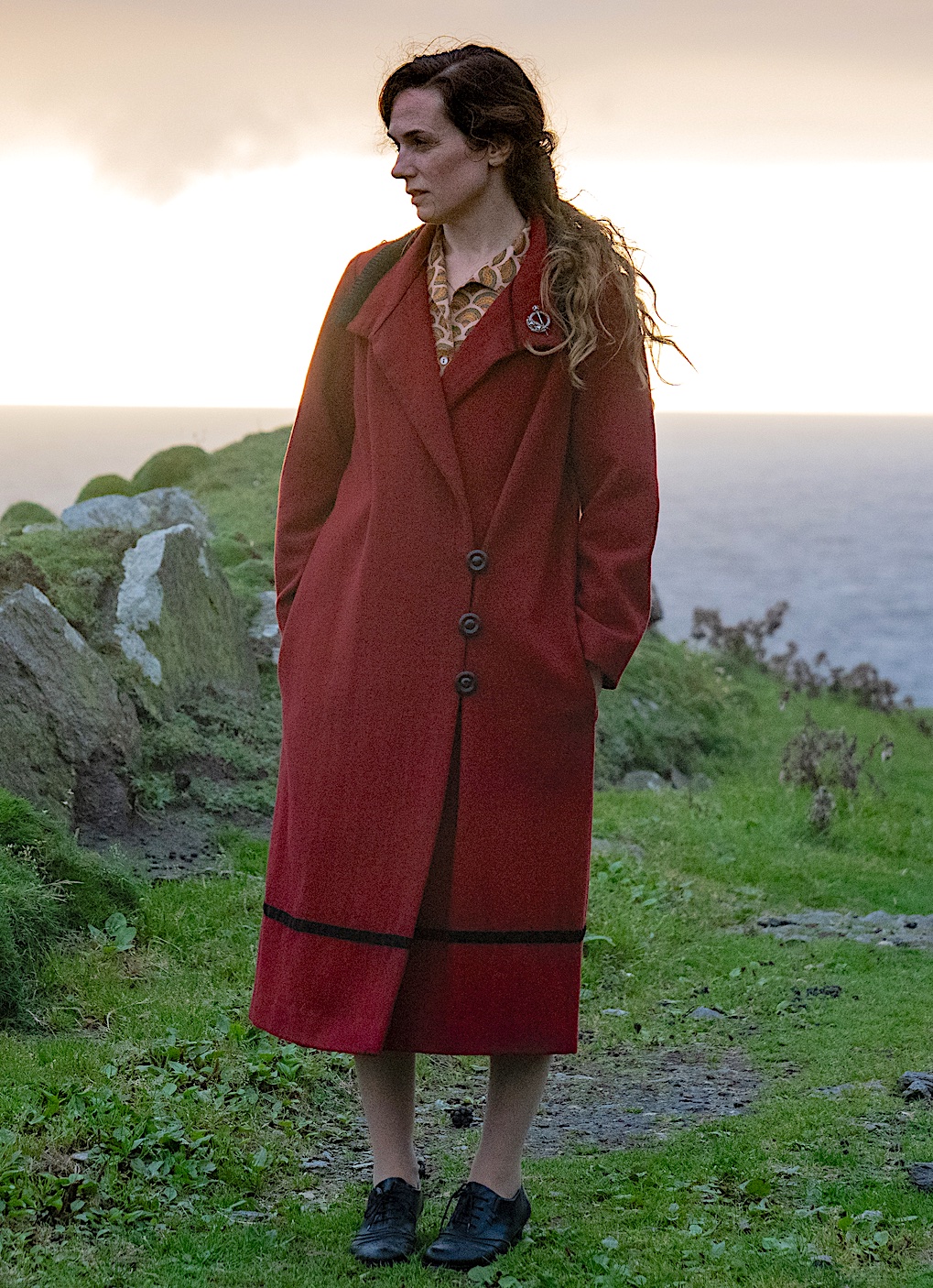 What seems at first like a silly and pointless spat escalates remorselessly. Colm warns that if Pádraic ever comes near him again, he'll cut off one of his fingers with a pair of shears. Since Colm is a serious fiddle player who regularly performs with a crew of folk musicians in the pub, the voluntary severing of his own digits would seem insane. But, sure enough, one evening Pádraic hears something thud against the front door of the humble cottage where he lives with his sister Siobhan (a forceful Kerry Condon, pictured left). When he looks outside, he finds one of Colm's bloody digits lying on the ground, and a blood-splat on the door.
Matters plummet from bad to worse, as Colm and his fingers continue to part company. But what does McDonagh mean by all this? It's as if he's created a mini-laboratory to investigate the dark heart of human stupidity and stubbornness, and is it any coincidence that Inisherin somewhat resembles a kind of refracted, through-a-glass-darkly version of Graham Linehan and Arthur Mathews' imperishable Father Ted? Local characters like the shifty priest (David Pearse) or the spine-chilling cowled crone Mrs McCormick (Sheila Flitton) could well be visitors from Craggy Island. But instead of whimsy and farce, McDonagh brings us a grim and remorseless fate which passeth understanding.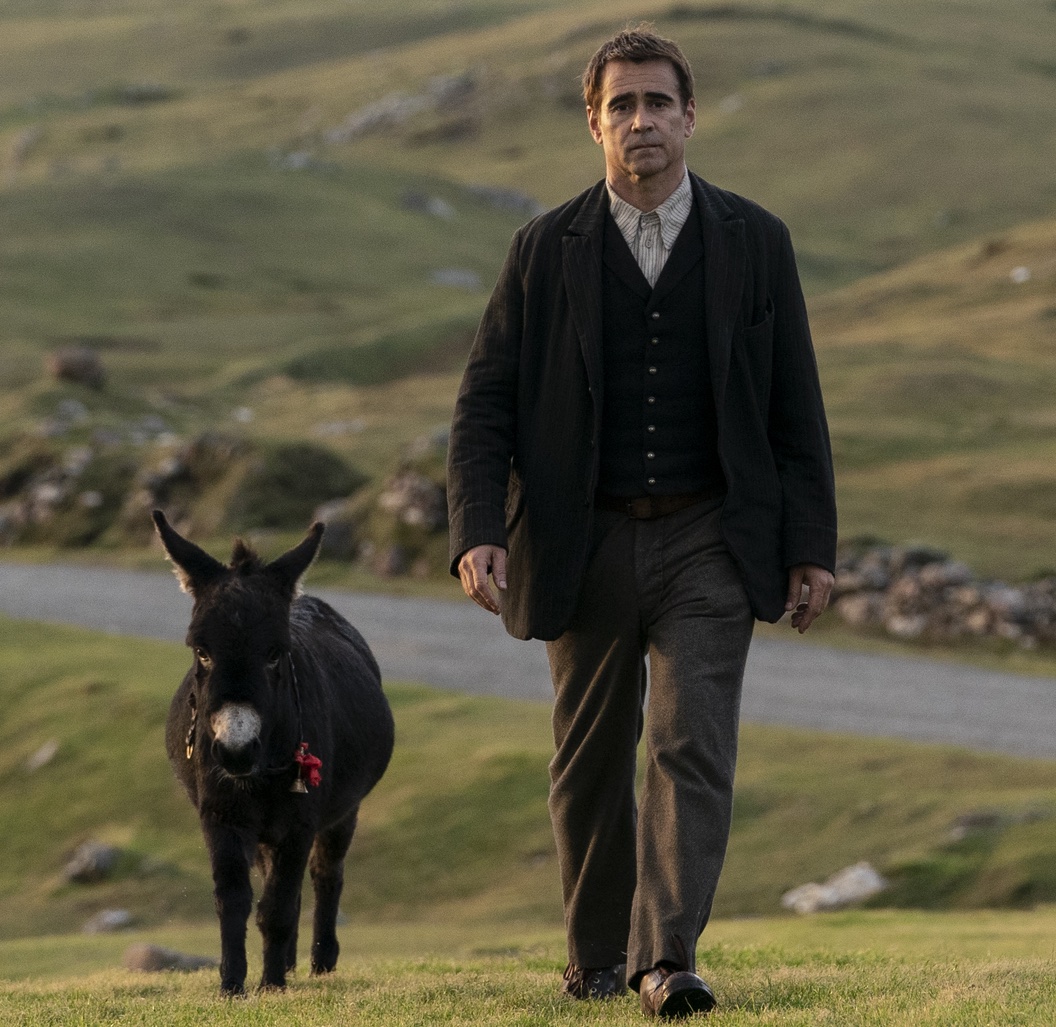 Clues to the auteur's thinking are given by hints that Colm is suffering from depression, and by echoes of the Irish Civil War, then convulsing the Irish mainland. We see it only obliquely. From time to time there's a distant explosion visible on the coast across the water, or a rattle of automatic gunfire. Pádraic makes a despairing throwaway remark to nobody in particular about "whatever it is you're fighting about". The dehumanising brutality of war is rubbed in by the Inisherin policeman Peadar Kearney (Gary Lydon), a quasi-neanderthal thug who's thrilled at the prospect of going over to the mainland to supervise executions which will earn him a few bob and a free lunch. He doesn't even know who's being executed, whether it's Free State fighters or the IRA.
It's Pádraic's drunken denunciation of Kearney in the pub, when he outs him as an abuser of his own son Dominic (Barry Keoghan), that finally wins him some grudging admiration from Colm. Yet it's to the natural world that McDonagh turns to find some relief from the man-made horrors. The bare but beautiful landscapes of Inisherin, its stone walls and windswept grasses and rugged coastline, form the crucible for the story, while Pádraic's simple, instinctive sympathy for animals gives it its soul. Cows, horses, dogs and a miniature donkey (pictured above) form the supporting cast, gazing at the unfathomable folly of the humans with sad, innocent eyes. The Banshees of Inisherin seems superficially like an uncomplicated film, but it's anything but.