Album: Death Valley Girls - Islands in the Sky |

reviews, news & interviews
Album: Death Valley Girls - Islands in the Sky
Album: Death Valley Girls - Islands in the Sky
Psychedelic beat pop that aims straight for the hips
Wednesday, 22 February 2023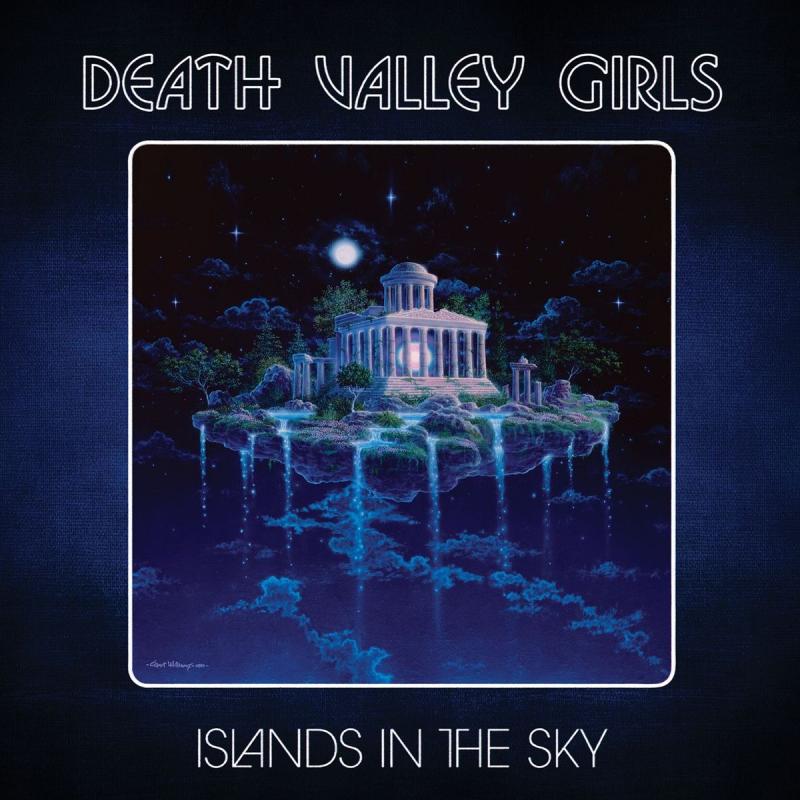 'Islands in the Sky' - where everything's groovy
"What are the odds that we live in a simulated world where nothing is real?" ask the Death Valley Girls on their new album, Islands in the Sky. It's a question that a fair few other people are probably asking themselves these days – and, with the way things are going, hoping it might be true.
Islands in the Sky is no dystopian misery fest, though. Far from it. Instead, upbeat bubblegum psychedelic pop tunes rub shoulders with woozy and spaced-out vibes in a heady brew of dayglow grooviness that is aimed straight at the hips. In fact, as with 2020's Under the Spell of Joy album, Islands in the Sky sees the Death Valley Girls edging away from the more hard-edged garage punk of their previous disc, Darkness Rains, and towards the middle of the dance floor, hand-in-hand with the B-52s and the Dandy Warhols – with wide eyes and big smiles on their faces.
The recruitment of new bassist Sammy Westervelt and liberal use of Gabe Flores' saxophone has clearly led to a bit of a rethink by Bonnie Bloomgarden's gang of hipsters. That said, there's not been a total change of direction. Recent single, "Magic Powers" is a fine slice of sunny power pop, "Watch the Sky" is glorious hip-swinging stuff, and "When I'm Free" has a wild go-go groove and even shades of Madonna's "Borderline". Yet there is still more than a whiff of trippy beat pop within the dead pan vocals, reverb and bursts of swirling Hammond organ.
Islands in the Sky is a breath of fresh air that will have many aching for the opportunity to kick back in the warmth of the summer sun. While that may still seem some way away, at least the Death Valley Girls have given us something to hold onto in the meantime.
Upbeat bubblegum psychedelic pop tunes rub shoulders with woozy and spaced-out vibes in a heady brew of dayglow grooviness
rating
Share this article