Album: Dream Wife - Social Lubrication |

reviews, news & interviews
Album: Dream Wife - Social Lubrication
Album: Dream Wife - Social Lubrication
The London-based trio make the political playful, powered by punk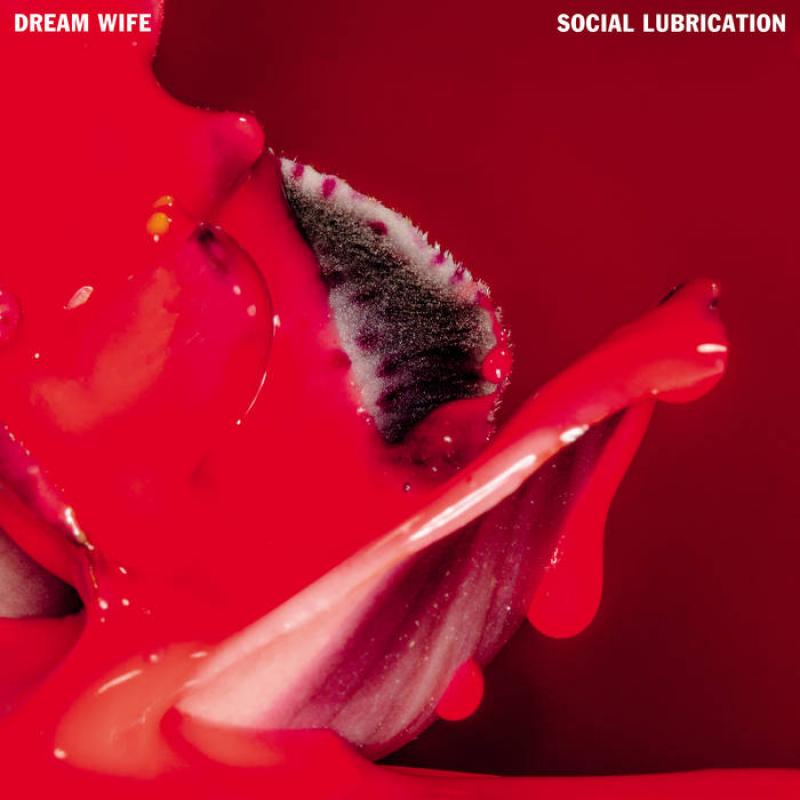 Seeing red
Five years ago, breaking dry January a few days early, I joined a throng of folks amongst the merch boxes and strip lights of Rough Trade East to see Dream Wife. The London-based trio has come a long way since those small-scale shows in the backroom of a Brick Lane record shop.
Their last release, So When You Gonna… was the only indie album recorded and produced by all women at the time to break into the Official UK Top 20 album charts. And they've shared the stage with the bands who likely informed them to pick up their instruments, opening for Garbage and The Kills across North America.
Half a decade might've snuck past since, but the band's unwavering focus remains: rock and roll with a political punch. Much like last time around, Social Lubrication finds the band writing and self-producing the record with heavyweight duo Alan Moulder (Nine Inch Nails, Yeah Yeah Yeahs) and Caesar Edmunds (Wet Leg, Beach House) picking up mixing duties. A fitting portfolio given most recent single, "Who Do You Wanna Be?" takes heed from Nick Zinner's lean lead lines, rallying a call to arms for change as vocalist Rakel Mjöll questions: "If not you, then who?" while title track "Social Lubrication" cuts deep into the well-worn trenches of lazy interrogations and misogynistic confrontations ("What's it like to be a woman in music, dear?/You'd never ask me that if you regarded me as your peer").
If second-wave feminism was about making the personal political, Dream Wife is here to make the political playful and powered by punk. Despite being a mighty 60 years on from that movement, it still feels essential that bands like Dream Wife underscore the murky connections (see standout "Leech") between personal experience and social and political structures. Because while it might sound like a trio greasing a well-oiled machine, there's a mischievous underbelly that's been tugging at the wheel nuts, ready to pull the whole thing apart.
Below: Watch the vide for "Who Do You Wanna Be?" by Dream Wife