First Person: Director Maria Aberg on drawing fresh inspiration for the future |

reviews, news & interviews
First Person: Director Maria Aberg on drawing fresh inspiration for the future
First Person: Director Maria Aberg on drawing fresh inspiration for the future
The theatre-maker sets out her stall for an ambitious, pan-European venture
PROJEKTING-forward: EUROPEANA in rehearsal
When theatres in the UK closed last March, I found myself in a vacuum. Having been a freelance theatre director for over 15 years, I was used to busy – juggling a hectic schedule of directing shows with the reality of being a mum to two toddlers. Inspiration was something I might find in between opening nights, meetings and nursery runs – if I was lucky.
In the middle of that first interminable lockdown, I found myself sitting in a small room in the Suffolk countryside, staring at a computer screen. On a whim, I had signed up to a genealogy website and was stumbling head-first down the time-consuming rabbit hole of family research. Perhaps it was a result of the pandemic and the inevitable question of mortality that hung over us so heavily last year; perhaps it was because I hadn't seen my own family for a long time. Perhaps I was having some sort of mid-life crisis. Whatever the reason, I found myself with a new addiction. In just a few weeks I had identified over six hundred relatives across ten generations, and like some sort of crazed lockdown detective I used my kids' naps and the long summer evenings to piece together, as best I could, the lives of my ancestors.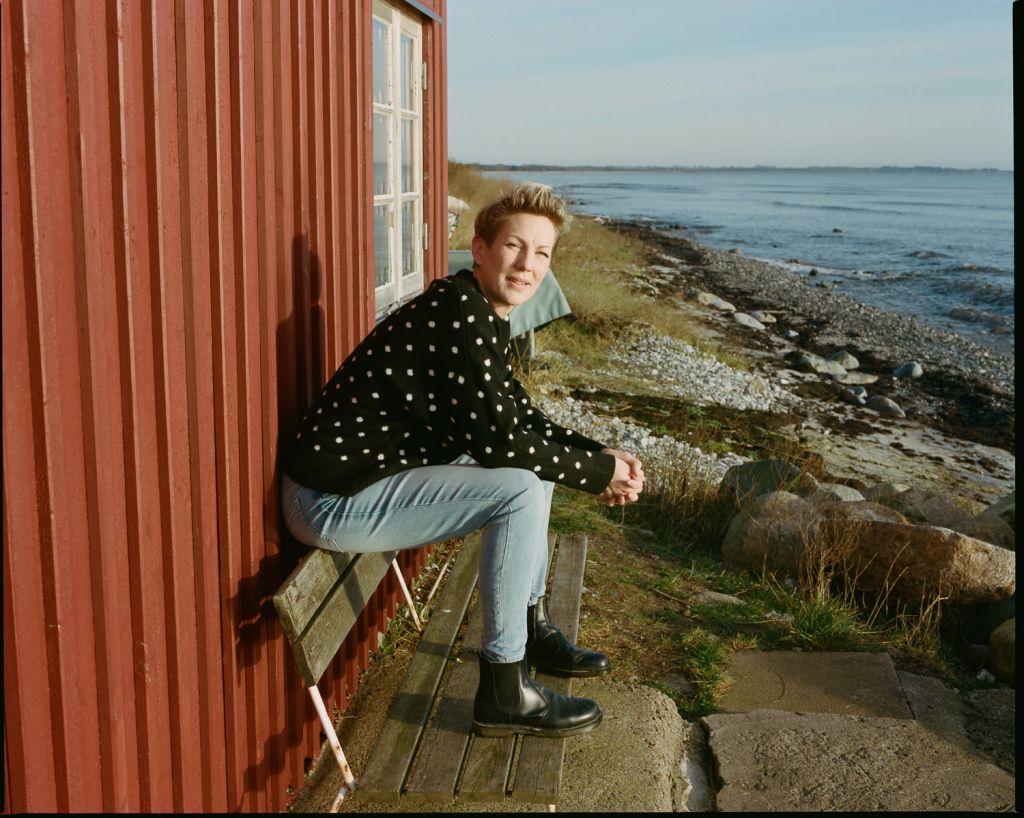 Towards the end of that summer, I also read Valeria Luiselli's heart-stopping novel Lost Children Archive. In it, I came across the work of the American ethnomusicologist Steven Feld. His practice is impressively wide-ranging, but the detail that really captured my imagination was a mention of "gone reflections", a belief amongst the Bosavi people in Papua New Guinea that the spirits of the deceased communicate with the living through the sounds of the natural world around them. This reminded me of another, related school of thought, one that connects the physical landscape of a particular place with the folk music that emerges from it. Fusing the ideas in my mind, I was tickled by the poetic notion that perhaps our folkloric music is in this way continually informed by the voices of our ancestors, echoed back via the wildlife that surrounds us. I started thinking more and more about place, legacy and family history.
Alongside these explorations, I had more pressing, concrete concerns. As a freelancer, I lost all my work overnight when the UK theatres closed. And while most of that work was gone forever, there was one project I just couldn't let go of. I had spent almost four years curating a season of European theatre for the Royal Shakespeare Company, a huge project comprising three large-scale productions, a youth theatre project, seven new commissions by leading European writers, a photography exhibition and a collaboration with the University of Birmingham.
The entire season was cancelled following the closure of the theatres, and I was heartbroken – but undeterred. Once I had dusted myself off, I realised what an opportunity was hidden in the wreckage of all that seemingly lost work. Armed with the projects that had originally been created for the RSC, and buoyed by the support from peers and collaborators, I launched my own company at the end of last year.
PROJEKT EUROPA is an international theatre company making new work by migrant theatre makers for local and global audiences. We are a female-led company producing work that is co-created with migrant artists and audiences in different locations around the globe. PROJEKT EUROPA is also a cross-boundary, cross-discipline artistic community, dedicated to exploring and realising creative and sustainable ways of collaborating transnationally. We investigate what it means for ideas and people to travel and migrate; interrogate the connection between migration and the climate emergency, and question what theatre can be, who can make it, and how it can be experienced across the world. [Below and up top are rehearsal pix from EUROPEANA in 2020, now on tap for a 2023 debut.]
With the structure of the company in place, I was able to the articulate a commitment to making work that is informed by the place where it has been created, in collaboration with the people for whom it was created. And suddenly my thoughts on family history, legacy and place solidified into an idea for a project.
LET YOUR HANDS SING IN THE SILENCE is a performance for one actor attempting to recreate his own personal family tree from memory. The project will be developed by embedding in theatres internationally and engaging with community groups or local artists in each place. Where the performer's own memories falter, he will collaborate with local communities who will create their own contributions, and living people will fill in the gaps with their own stories - collectively making something communal out of what at first seems individual. We are workshopping this project, and our plan is to create a network of international organisations who are keen to collaborate with us to co-create the piece together with their local communities. (There will be a work-in-progress sharing of LET YOUR HANDS SING IN THE SILENCE at The Marlowe Theatre, Canterbury, on Sept. 4)
The past 18 or so months have profoundly changed how I think about work, how I make it, and why. The period of enforced inactivity that followed that first lockdown was stressful, financially devastating and emotionally taxing – but it also opened up possibilities for creative connections that I was not expecting, and for which, looking back, I am strangely grateful. As theatres across the UK and Europe are preparing to open up again, things are getting busy once more – but this time I will remember to make time for unexpected inspiration, let myself fall down a few more rabbit holes, and stay open to the new and surprising.