The Sunset Limited, Boulevard Theatre review - all talk, no theatre |

reviews, news & interviews
The Sunset Limited, Boulevard Theatre review - all talk, no theatre
The Sunset Limited, Boulevard Theatre review - all talk, no theatre
Cormac McCarthy two-hander tries an audience's patience
Face off: Gary Beadle and Jasper Britton in 'The Sunset Limited'
Cormac McCarthy's two-hander, premiered at Chicago's mighty Steppenwolf Theatre in 2006, has by this point been everything short of an ice ballet: a self-described "novel in dramatic form", as one might expect from the American author of such titles as All the Pretty Horses and The Road, followed by a film made for TV directed by, and starring, Tommy Lee Jones, opposite Samuel L Jackson.
Its British premiere at the fledgling Boulevard Theatre represents a further audacious programming move by this new arrival to London's array of venues but looks unlikely to reap the plaudits of its predecessor at this address, which was another import from America in the musical Ghost Quartet. Weighty to a fault, the 90-minute show is also defiantly untheatrical, and there's not a whole lot that director Terry Johnson or his actors, Jasper Britton and the first-rate Gary Beadle, can do to disguise that fact.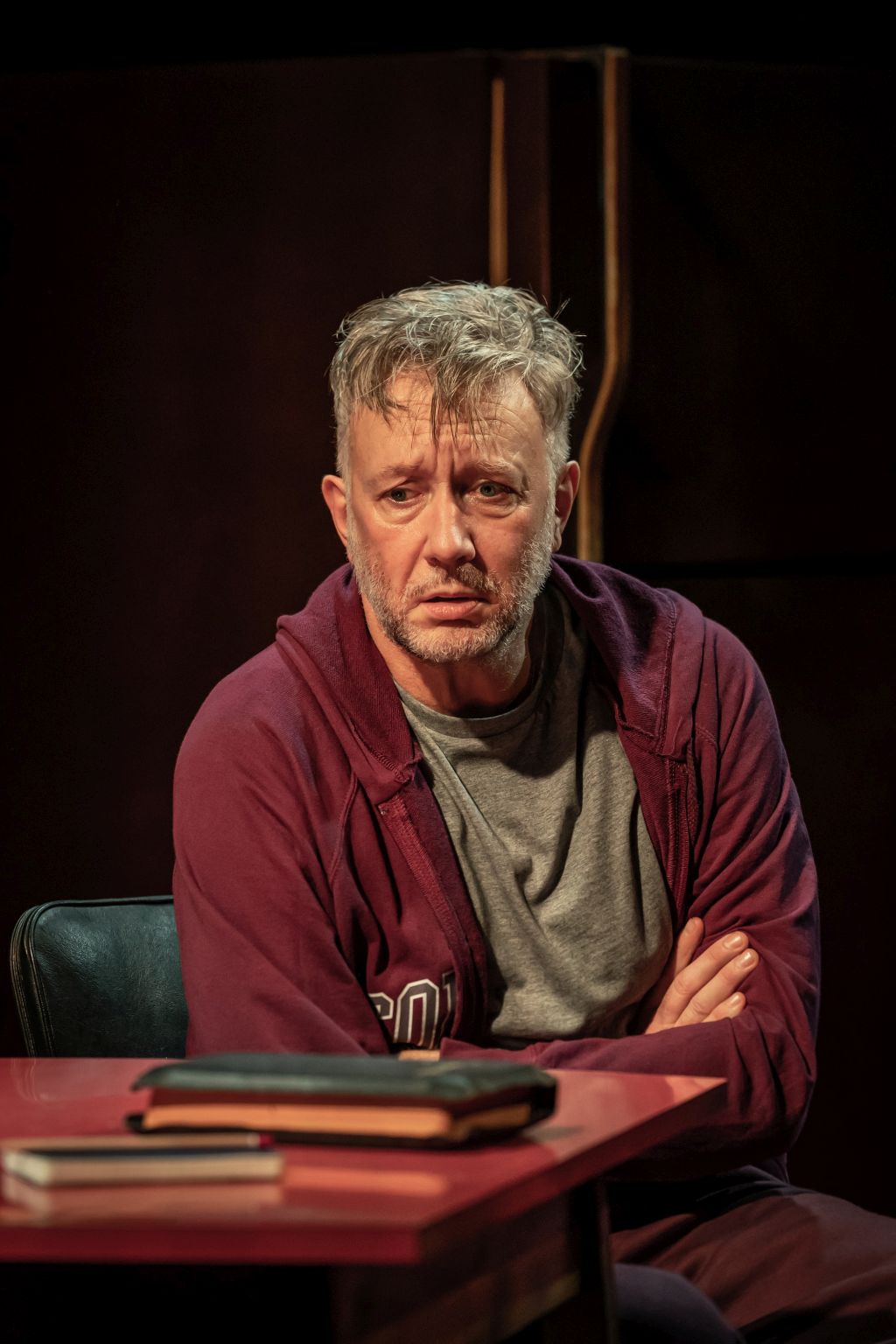 The set-up itself feels somewhat contrived: an African-American ex-con (Beadle) has rescued a depressive white academic (Britton, pictured right) from throwing himself under a New York train – the Sunset Limited of the title. That the characters go merely by the names Black and White provides a clue early on that specificity isn't much on McCarthy's mind. Nor, indeed, is clarity, given that I have never known a New York subway train to have a name, in which case the play's title doesn't make a lot of sense. (Long-distance train travel in the US is another matter altogether.)
The action, if one dare call it that, devolves into a series of staged, and stagey, position papers that find the messianic, Jesus-loving Black – a man with a murderous past – attempting to restore White to something resembling renewed health. The problem there is that White is a despairing nihilist who views suicide as the only sensible solution to life's ceaseless abrasions. Presenting himself as a "professor of darkness", White won't be easily dragged back from the abyss and from a world view that makes Beckett's famously bleak landscape, say, look like Mamma Mia! by comparison.
So little actually happens, and the talk for much of the time is so generalised, that it comes as something of a shock to the audience's system when we suddenly hear the sound of coffee percolating. Beadle has arguably the easier task as the fast-talking, livelier of the pair, and he charges at the role of Black with a gusto necessary to counter White's view of suffering as humankind's destiny. Britton brings a sad-eyed countenance (and a Kevin Spacey-esque accent) to the more reactive part of this exemplar of gloom who, on cue near the end, has a revelation or two to offer all his own. But that's not enough to keep The Sunset Limited from hurtling down its own road – towards tedium.
The action, if one dare call it that, devolves into a series of staged, and stagey, position papers
rating
Explore topics
Share this article