Believe Me: The Cyprus Rape Case, ITV review - British teenager's holiday from hell |

reviews, news & interviews
Believe Me: The Cyprus Rape Case, ITV review - British teenager's holiday from hell
Believe Me: The Cyprus Rape Case, ITV review - British teenager's holiday from hell
Alarming accounts of the behaviour of the Cypriot police and judiciary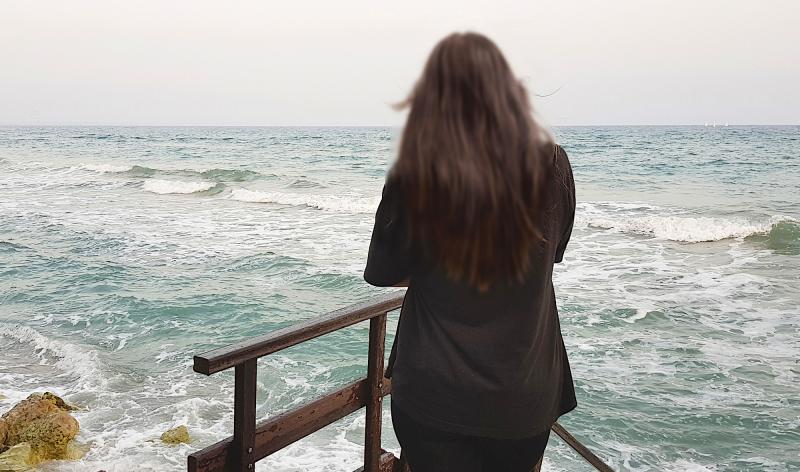 Alleged rape victim 'Emily' on the seafront in Cyprus
The case of the British teenager allegedly raped by a group of young Israeli men in Ayia Napa in Cyprus last year, only to find herself convicted of "public mischief", has built up a head of steam in the international press and has provoked outrage among women's movements and rights campaigners.
Reactions were triggered not just by the nature of the act itself, but also by the way the case was handled by the Cypriot authorities.
This ITV investigation, presented by a concerned-looking Julie Etchingham, did a thorough job of laying out the known facts, sifting through the legal arguments and winkling out significant details of how the local police conducted the investigation. There's no doubt that "Emily" – real name withheld – had consensual sex with a man called Sam, but did not (by her account) invite 11 of his friends to join in. Eyewitness accounts, Emily's traumatised state, DNA evidence and the injuries on her body suggested strongly that she was telling the truth. However, the police did somersaults to make her look like a liar, while Judge Papathanasiou pre-empted the verdict by announcing that he wasn't hearing a rape case, conveniently excluding vital evidence (pictured below, Ayia Napa).
Emily's treatment was more like the kind of thing doled out to suspected spies by totalitarian regimes in the days of the good old Iron Curtain. Her police interrogations weren't recorded or videotaped, and she wasn't allowed an interpreter or a solicitor. Emily's British friends claimed their statements were altered to make Emily look more culpable. After a six-hour interrogation, Emily agreed to sign a statement "confessing" that she'd lied – this, she said, was written for her by a police sergeant. Once the case came to court, the judge accepted the state pathologist's submission that Emily's injuries weren't consistent with rape, while ruling out a forensic scientist's evidence that au contraire, they were wholly consistent with rape.
It was like landing on an upside-down planet where black meant white, but the question not asked was why the Cypriots behaved this way. Presumably their intention is not the promotion of a rapists' paradise. If they wanted to quash the notion that rapes could happen in their country, was behaving like General Pinochet's regime the right way to go about it? Was there political pressure from the Israelis? Or do they feel contempt for hedonistic British girls who flock to the island for round-the-clock drinking and partying? In any event, with this scandal plus Covid-19, these are looking like dark days for the Cypriot travel industry.