Line of Duty, Series 3 Finale, BBC Two |

reviews, news & interviews
Line of Duty, Series 3 Finale, BBC Two
Line of Duty, Series 3 Finale, BBC Two
Vicky McClure takes charge in pulsating showdown to round off gripping series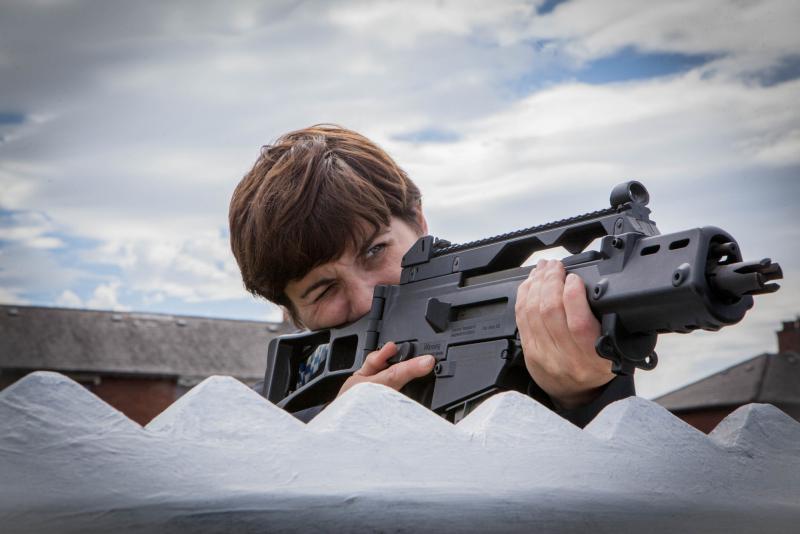 On target: Vicky McClure as DC Kate Fleming in 'Line of Duty'
At last, after three series, Line of Duty delivered a denouement that felt like a satisfying jackhammer to the solar plexus. In the first series the bent copper under investigation escaped justice by jumping in front of a lorry. In the second there were more loose ends than are generally produced by a rope factory. It turns out that patience is a virtue and we should all have had faith.
Jed Mercurio had long-term plans for Lindsay Denton that even Keeley Hawes knew nothing about. Also for the late Tommy Hunter and, of course, DC Nigel Morton, in which role Neil Morrissey kept hobbling back on his walking stick for yet another cameo. What is now clear is that we've been watching a super-sized American season stretched over four years. It took that long to reel in the elusive Caddy.
While it has been impossible to tear your eyes from the unfolding story, it's also been difficult to know where to look. Early on in the series a visual protocol was established in which the staff of AC-12 watched from the crow's nest of a first-floor gantry as bent bobbies trooped in and out of the building to be interrogated. They were like lofty gods looking down on the affairs of men and women. By the last episode the faces of the suspects signing in with a solicitor were exclusively their own. A drama about the police who police the police became a drama about the police policing the police who police the police. It was like groping through a maze walled with mirrors.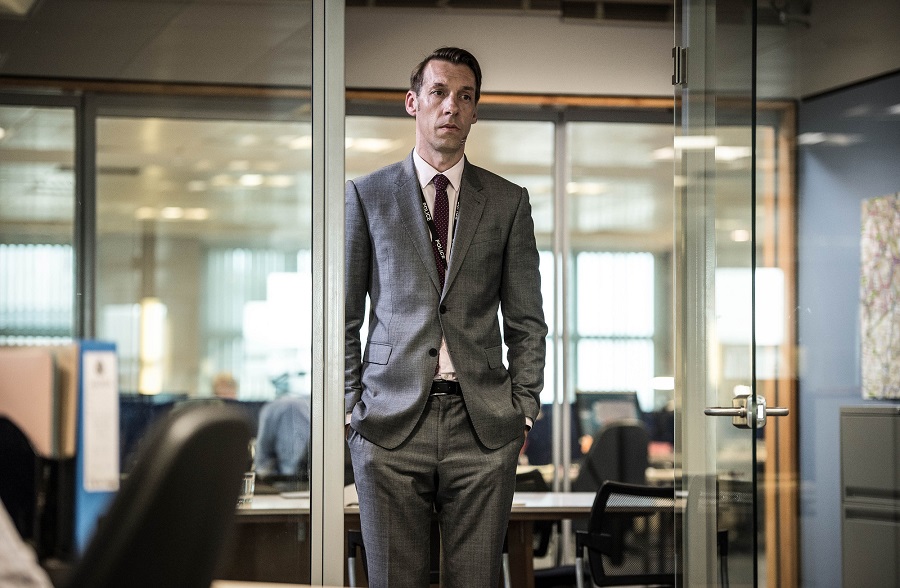 Paranoia was ratcheted up to such jittery levels that even dear old super-avuncular, ethically unimpeachable Ted Hastings (Adrian Dunbar) looked like he was one arcane handshake away from a caution. His boss wasn't immune: Gill Bigelow (Polly Walker) had her rights read to her as it became apparent she was more focused on buffing the reputation of the force than wielding the scourer. In the end the last copper standing was the ice-cool DC Kate Fleming.
It's been a quieter series for Vicky McClure – Martin Compston as DC Steve Arnott did most of the shouting and the nail-biting before spending much of the final stretch in a cell, suspected of being a criminal mastermind. But having done her detection on the sly, she finished it hanging off the side of a commandeered lorry, giving chase with a semi-automatic rifle on her hip, as DS Matthew "Dot" (aka the Caddy) Cottan (pictured above, Craig Parkinson) beat a hasty retreat, having texted for assistance from the armed guard outside the interview room. Patrick Fairbank's threat – that she would end up directing traffic – turned out truer than either could have imagined, only she did it all with the pull of her trigger finger.
The explosive climax had quite a bit in common with the recent end to Happy Valley – a female copper cornering a male colleague, even down the joke of being out of breath ("I'm too knackered to run," said Kate, offered the chance to scarper by Dot). But in the extended conclusion Line of Duty mostly did more of what only Line of Duty does: vastly long interview scenes that had the cumulative intensity usually found only in stage drama. This time there were three of them as the loathsome Fairbank (George Costigan, pictured below), Arnott and Cottan were all grilled to determine precisely who was up to exactly what and quite how far up to their neck they were in it. No wonder Hastings looked so very sorrowful when he wasn't being righteously irate.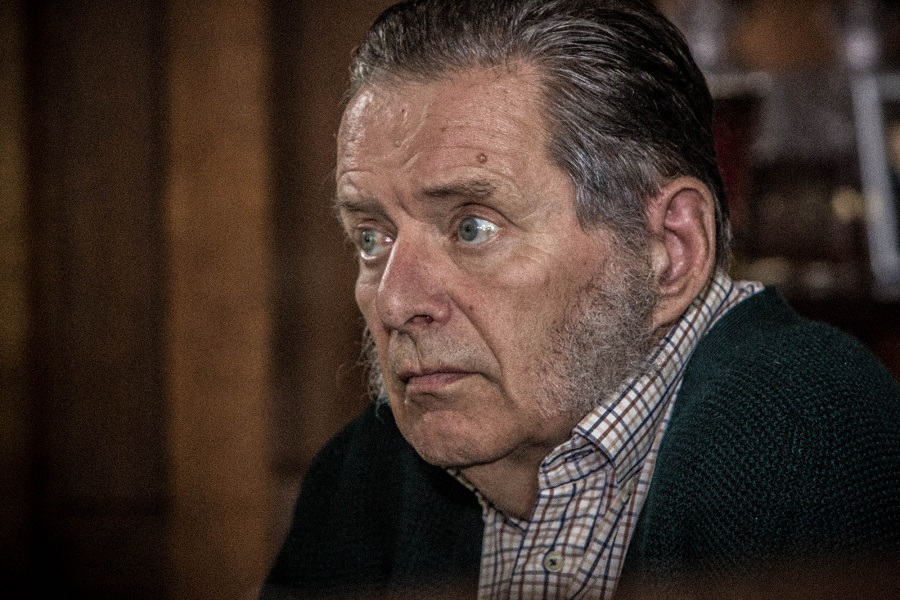 The acting has been wonderful, but when the gongs come to be dished in awards season, Craig Parkinson should be first in the queue for his remarkable turn as a Brummie beanpole villain in whose mouth butter doesn't so much not melt and actively freezes. Three vignettes encapsulated his skill: the briefest smirk as the tape of Denton's heavy petting session with Arnott was played back; the ever more frequent gulps of water he took to play for time; and then the dry swallow as he realised all angles of escape were cut off (all bar one, that is).
As with the penultimate episode, when Jimmy Savile was photoshopped into the story, the shadow of real events intruded in the shape of Fairbank's defence against the charge of protecting a ring of paedophiles. Happily, unlike Lord Janner, his plea of senile dementia proved groundless. For all its painstaking commitment to verisimilitude, at the very end Line of Duty opted for wish fulfilment. After all, it is only a drama. Or so one very much hopes.