The Sister, ITV review - half-baked dramatisation of esteemed novel |

reviews, news & interviews
The Sister, ITV review - half-baked dramatisation of esteemed novel
The Sister, ITV review - half-baked dramatisation of esteemed novel
Neil Cross's 'Burial' falls on its face on telly
Thursday, 29 October 2020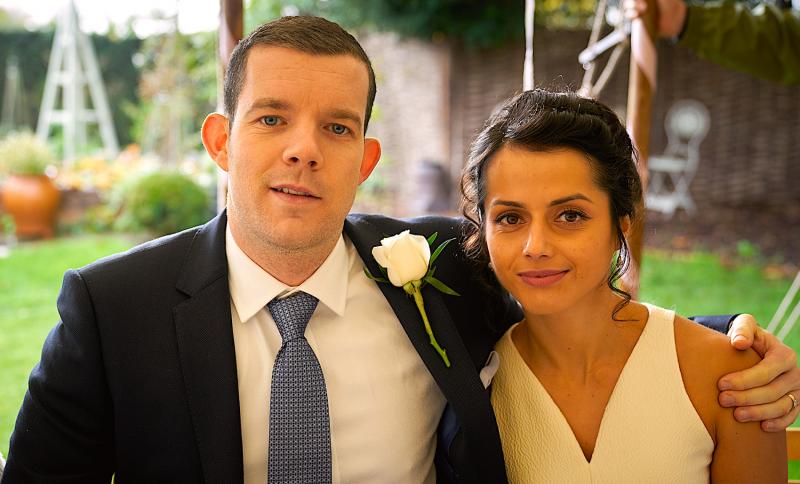 Russell Tovey as Nathan, Amrita Charia as Holly
Neil Cross's novel Burial was hailed for its skilful plotting and insightful characterisations, as well as its macabre atmosphere. Disappointingly, the author's own adaptation of the book looks clumsy and uncomfortable on TV.
It's being shown in four parts on consecutive nights on ITV, and Wednesday's part three left us poised on the brink of a denouement which may prove ugly and brutal. However, so far the story has failed to ignite, despite the way it keeps telling us how creepy, spooky and other-worldly it's supposed to be. The main stumbling block is Russell Tovey's leading role as Nathan Redman, a somewhat hapless character whose attendance at a riotous party on New Year's Eve, 2009 triggers a chain reaction of events which keep coming back to haunt him across the show's neurotically-leaping time frame.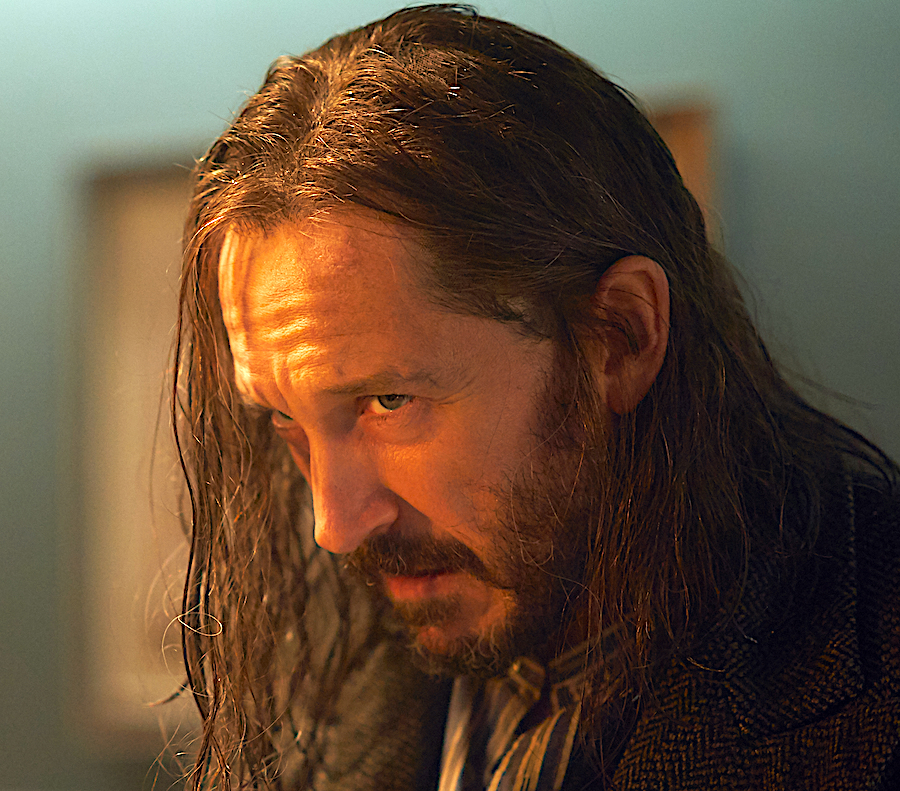 Nathan is a man almost comically devoid of the ability to control situations and take charge of his life, and he bumbles along in a kind of semi-comatose fog, as though he's never quite managed to wake up this morning. The terrible, elongated fate into which the narrative sucks him naturally comes about largely by chance, as he happens to encounter a girl called Elise (Simone Ashley) after the party, then fortuitously – better make that un-fortuitously – is given a lift by the sinister Bob Morrow (a toxically loathsome Bertie Carvel, pictured above). The combination of sex, drink and drugs in the bleary pre-dawn of New Year's Day has a shockingly cataclysmic result, ending with Elise failing to respond to all efforts at resuscitation.
It's Nathan's terrible feelings of guilt which drive the arc of the story, propelling him into a relationship with Elise's older sister Holly (Amrita Acharia) which is more about him trying to appease his self-loathing than anything resembling a mutual relationship. Holly herself is in a bit of a state following the death of her sister, but nonetheless the way she takes seriously Nathan's muttered apologies, excuses and non-sequiturs for his bizarre behaviour tests credulity way beyond breaking point. This becomes particularly acute when the odious Bob suddenly reappears in Nathan's life years after they'd agreed they could never meet again. Even though Bob resembles a rancid fusion of Fagin and Rasputin and speaks in a nasal gravedigger's whine, Holly is extraordinarily indulgent of her husband's regular nights out with him.
Efforts to crank up a sense of unease via Bob's obsession with ghost-hunting and spectral apparitions fall continually flat, and Nathan and Holly hearing footsteps and funny creaking noises in their house packs all the heart-stopping terror of Casper the Friendly Ghost. The convenient coincidence that Holly's best friend Jackie (Nina Toussaint-White) happens to be one of the police officers who investigated her sister's disappearance is just another credibility-bump in a road already rendered impassable with them.