The Undoing, Sky Atlantic review - trouble in paradise for gilded Manhattan couple |

reviews, news & interviews
The Undoing, Sky Atlantic review - trouble in paradise for gilded Manhattan couple
The Undoing, Sky Atlantic review - trouble in paradise for gilded Manhattan couple
New York elite rocked by scandal and murder
Truth or dare: Nicole Kidman and Hugh Grant as Grace and Jonathan Fraser
Plenty of pedigree wattage has been packed into this slickly addictive new HBO drama (showing on Sky Atlantic). The twin headliners are affluent Manhattan couple Grace and Jonathan Fraser (Nicole Kidman and Hugh Grant, the latter basking in the high-end prestige which has accrued since his virtuoso performance as Jeremy Thorpe in A Very English Scandal).
It's
written
by telly-doyen David E Kelley, creator of (among other things)
Big Little Lies
, which also starred Kidman.
Big Little Lies probed the private lives and murky secrets of a group of wealthy but insecure Californians, while previous Kelley hits such as Chicago Hope, The Practice and Ally McBeal found him digging up the bodies in the legal and medical worlds. The Undoing shares the same lineage, and finds Kelley probing into the lives of a group of super-wealthy New York professionals whose common link is their patronage of the stratospherically expensive Reardon private school attended by their various offspring (annual fees are an Eton-esque $50k).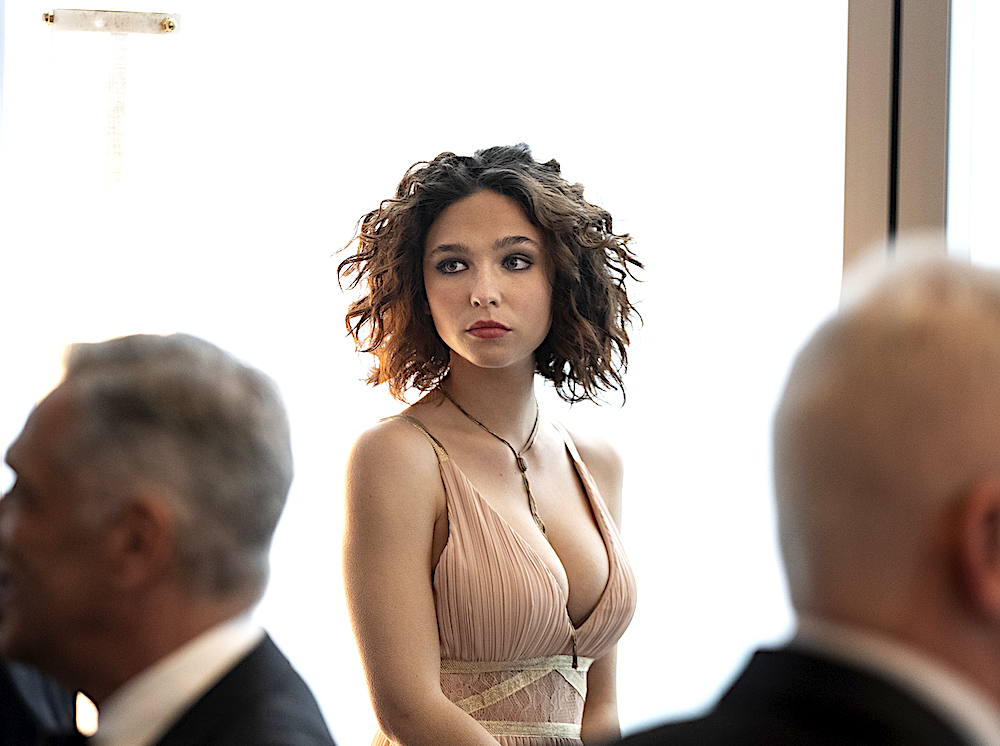 Kidman's Grace Fraser is a tireless campaigner on behalf of the Reardon coffers, but in her day job she's a blithely self-assured psychotherapist who doesn't shrink, if you will, from giving it to her clients point blank. For instance, counselling a gay couple with an infidelity problem, she's quick to pinpoint the cheater's motivation as a desire to be caught. The degree to which her work reflects the inner dynamics of her own relationship with her husband will be one of the topics to be examined over ensuing episodes.
Grant's Jonathan, an oncologist who specialises in treating children, plays freely with the actor's image as a laconic English roué, a louche charmer who'd rather drop dead before he abandoned his layers of ironic self-deprecation. This works particularly well because it taps into that whole "Are you British? I love your accent!" routine that New Yorkers are so charmingly apt to fall into.
Clearly the charmed life of our gilded couple, with their disgustingly precocious son Henry (Noah Jupe), is due for an extinction-level event, but you'll need to curb your enthusiasm because episode one only leads us so far. The centrepiece is a fundraiser for the Reardon school, held at the staggeringly opulent penthouse apartment, with a satellite-vision view of the bright lights of Manhattan, of another of the Reardon parents. The event's hostess stresses that "diversity" is the school's aim, as the camera pans across a room full of obscenely wealthy white people.
Class war and racial divides are set to detonate a bomb beneath the drama. Elena Alvez (Matilda De Angelis, pictured above), a mere ordinary mother whose mixed-race son has managed to gain admission to Reardon via a scholarship, is found dead, brutally battered to death in her artist's studio.
Numerous men were seen fawning over Elena and her dramatic decolletage at the fundraiser, but the prime suspect will turn out to be... my lips are sealed but have a guess, Sherlock. Many fiendish twists, revelations, police investigations and courtroom dramatics lie in store. Counter-intuitively, this first series only comprises six episodes.