Leonardo da Vinci: A Life in Drawing, The Queen's Gallery review - peerless drawings, rarely seen
Leonardo da Vinci: A Life in Drawing, The Queen's Gallery review - peerless drawings, rarely seen
Drawing was the language of thought for the greatest of Renaissance artists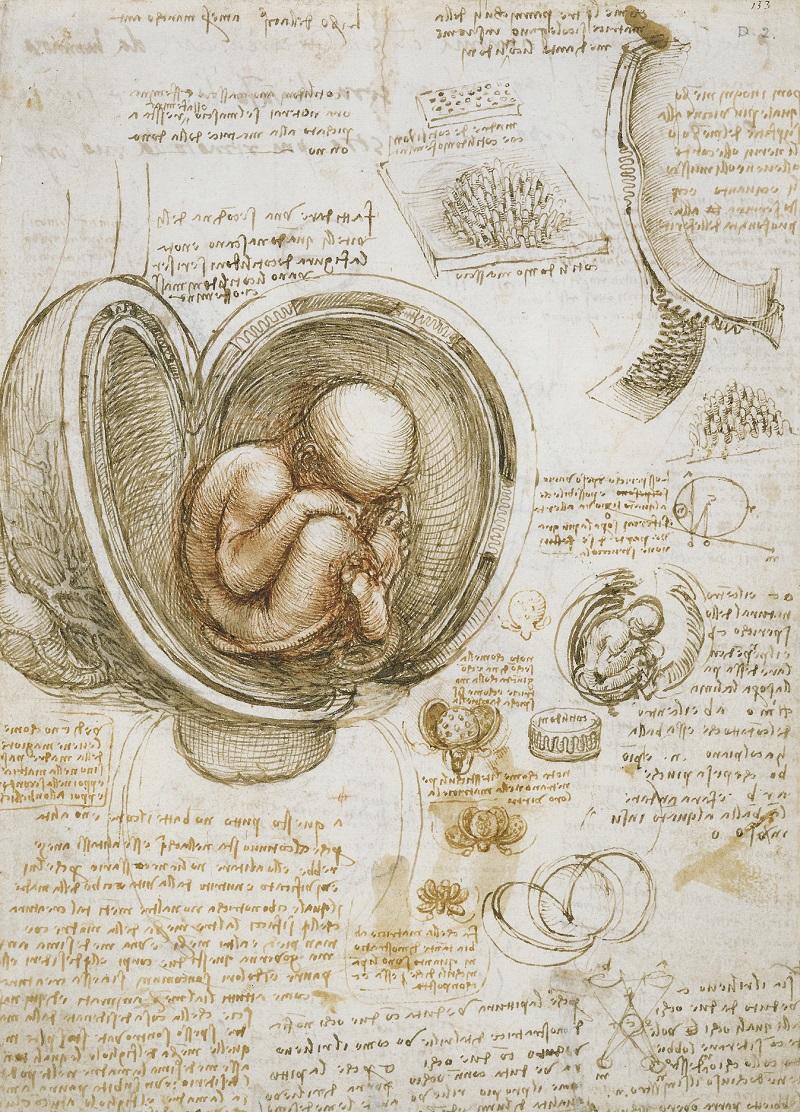 Leonardo da Vinci, 'The Fetus in the Womb', c.1511
It is a commonplace to describe Leonardo as an enigma whose genius, and perhaps even something of his character, is revealed through his works. But as his works survive only in incomplete and fragmented form, it is drawing, the practice common to all his various endeavours, that brings coherence and perhaps even a comprehensive view of a lifetime's labours.
The 200 drawings on display at the Queen's Gallery are a selection from the Royal Collection's peerless Leonardo holdings. They were left to his pupil Francesco Melzi on his death and have remained together ever since, having been acquired by the crown in the 17th century. Their fragility means they are rarely displayed, and this unique exhibition is one of a number of events marking 500 years since Leonardo's death.
Meticulous studies in metalpoint and chalk show the care with which Leonardo prepared his artistic projects, but the drawings that relate directly to paintings and sculptures are relatively few. The bulk are concerned with everyday thoughts and observations, from designs for items of weaponry to comical, grotesque heads, studies of plants and geological formations, and most famously, his anatomical studies (Main picture: The Fetus in the Womb, c.1511).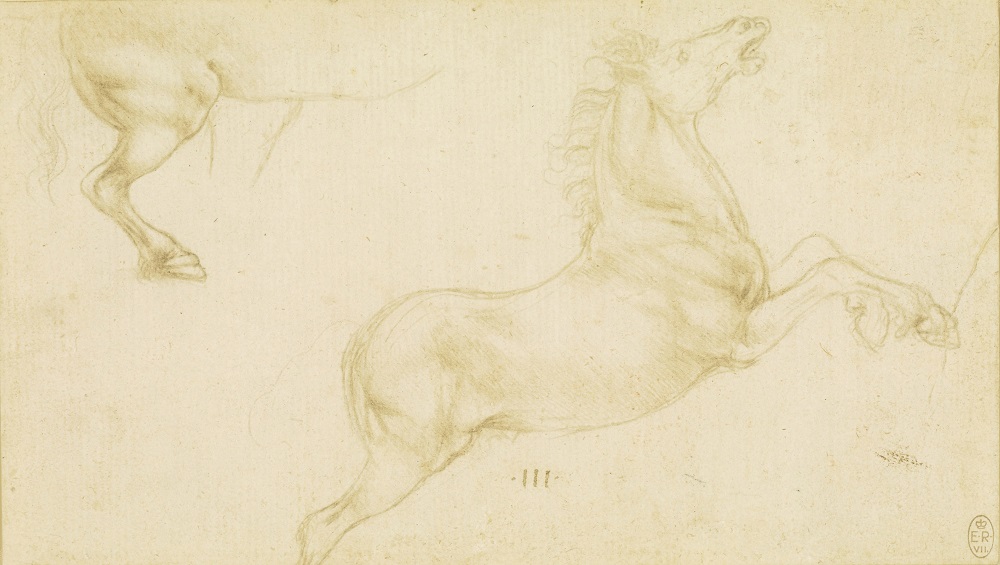 The special value of seeing Leonardo's drawings en masse comes from certain groupings of works that indicate a train of thought: naturalism, idealism and pure fantasy combine and reveal, perhaps a more general sense of his motivations.
In a group of drawings relating to the unfinished Adoration of the Magi, c.1481, Leonardo draws horses, oxen and asses from different angles and in shifting poses. A mounted soldier, apparently in the act of thrusting a lance at an unseen adversary relates to the background of the Adoration, a peculiarly frenetic scene of rearing horses and riders, and other agitated animals. In another sheet, dragons recoil as if under attack by a jousting horseman, an idea that seems to develop directly from the studies for the Adoration.
A further two sheets from the same date depict horses in quite a different manner: though still essentially naturalistic, they each show a horse in profile, its form schematised and recalling classical sculpture more than a creature observed in nature (Pictured above).
If Leonardo's interests are so diverse as to seem bewildering, the drawings serve to run a thread between them. Often, his artistic projects inspired scientific investigations, his interest piqued by an aspect of the composition he was working on. The riverside setting for his two imaginings of Leda and the Swan gave rise to a series of botanical drawings, sufficiently detailed that according to the exhibiton's curator, Martin Clayton, they indicate that "Leonardo was developing an interest in plant morphology in its own right and studies such as these are more accurate than could be found in any contemporary herbal" (Pictured right: The Head of Leda, c.1505-8)
Absorbing and entertaining as the drawings are, the exhibition does well to include works by Leonardo's contemporaries, to both challenge and confirm his exalted status. A perfectly competent drawing of an ox by Lorenzo di Credi appears pedestrian and rather lifeless next to Leonardo's sinewy, nervy creatures, which in their gaunt ungainliness have a vigour lacking in di Credi's more comfortable depiction.
The inclusion of works by Leonardo's master Andrea Verrocchio gently takes issue with the idea that in the Renaissance, there was anything exceptional about being a polymath. Verrocchio was typically handy, and it seems very likely that Leonardo became accustomed to thinking about matters of design and engineering while still apprenticed.
The shape of his life is described in this exhibition, and it may come as a surprise to find how few of his drawings relate to artistic projects which feel more and more like a facet, however significant they might be. Most of all though, the drawings evoke a man in a hurry: constantly in demand, never able to devote himself fully in the projects of his choice, for Leonardo, life really was just too short.
Artistic projects inspired scientific investigations, his interest piqued by an aspect of the composition he was working on
rating
Share this article