Jesse Darling: Virgins review - going straight |

reviews, news & interviews
Jesse Darling: Virgins review - going straight
Jesse Darling: Virgins review - going straight
A Turner Prize-nominee turns his hand to poetry with this visceral first collection
Thursday, 16 November 2023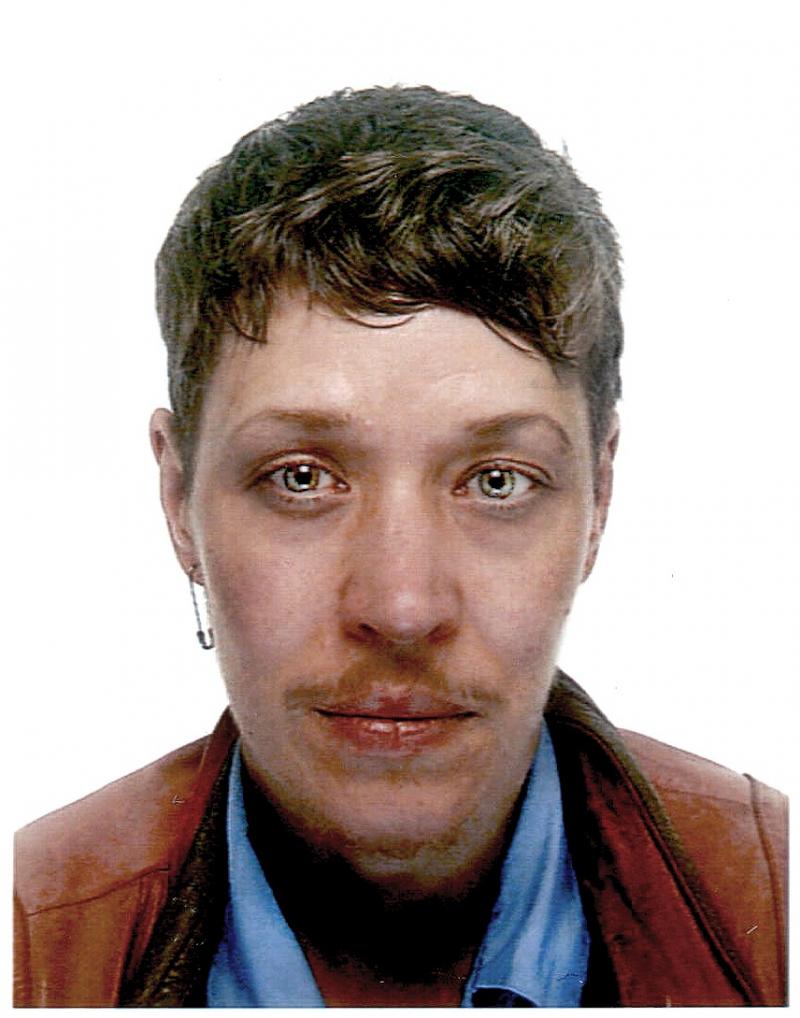 Jesse Darling: artist turned poet
Self-described 'intermittent poet' and 2023 Turner Prize-nominee Jesse Darling said this in a recent interview for Art Review: 'I think about modernity as a fairytale'.
The comparison is made in reference to capitalism's beginnings, as continuous as they are ill-defined: 'It's a thoroughly arbitrary and weird situation that starts with the first colonial excursions in the 1700s – depending on where you begin – or the Inclosure Acts, and goes all the way up to now.'
Paraphrasing an encounter with Darling's sculptures, I would hedge my bets and add to fairytale the words romance, and maybe pastoral: these are usefully generic words, good ways to evoke expectations without entailing specifics of medium or form, to make the idiosyncrasies of viewer-response more legible, grouped, a question of experiential probability. Genre's expectational underpinnings, too, seems appropriate to a practice where much depends upon reassembly and gestural approximation: a broken commode looks like a troubled animal (Comfort Station, 2017); a group of school-chairs have had their legs extended in a way that resembles lotus roots (March of the Valedictorians, 2016); in his 'Enclosures' installation at Camden Arts Centre, 2022, net curtains and barbed wires are hung from damaged clay pillars.
So it is not unexpected to open Darling's first book-length poetry collection, Virgins, and find someone on foot, eye-level with a broken fantasy, as in 'For Sarah, After Five Years', with which the collection begins:
Dear Military Wife,
I went alone & drunk to midnight mass
on a street rotten w gift shops & bridal boutiques. Thought of you
& of what you call poetry. Thought of your kid & you know how I worry.
The headstones in chorus: much, most moon & stars,
lies here, love always, devoted, dear, devoted etc.
In the church clustered haloes swarm round Jesus like blood cells,
open eaves wide as spread legs above it […].
A pedestrian speaker and a desacralised – probably Anglo-Catholic – church: the passage announces the surrealist edge running through the collection, and exemplifies Darling at his most lyrically achieved. As in his visual practice, Darling is concerned with assembly and access to romance in its older, generic sense, with remote and estranging worlds, their ways of life, comforts, fraudulence. Put differently, Virgins is about childhood, dreams, sex, film scripts, art, wealth, theory: each speaks its own language, performs its own customs. Darling achieves this via excerpted language, often montaged and paratactic. Non-orthographic speech is common, as are remarks to ill-defined love interests, contemporary queer idioms, quotations from art theory. It is a strategy that keeps things airy and vaguely elegiac: Darling's speakers are always at a slight remove from the surplus worldliness that they summon up and live within or beside. There is often also the fact that much of what is described can't be visited any longer, which might be due to a breakdown in social provision ('The Lost Art of Leisure'), a lack of personal resources ('In Media Res') or having awoken from a dream ('High Arousal 2').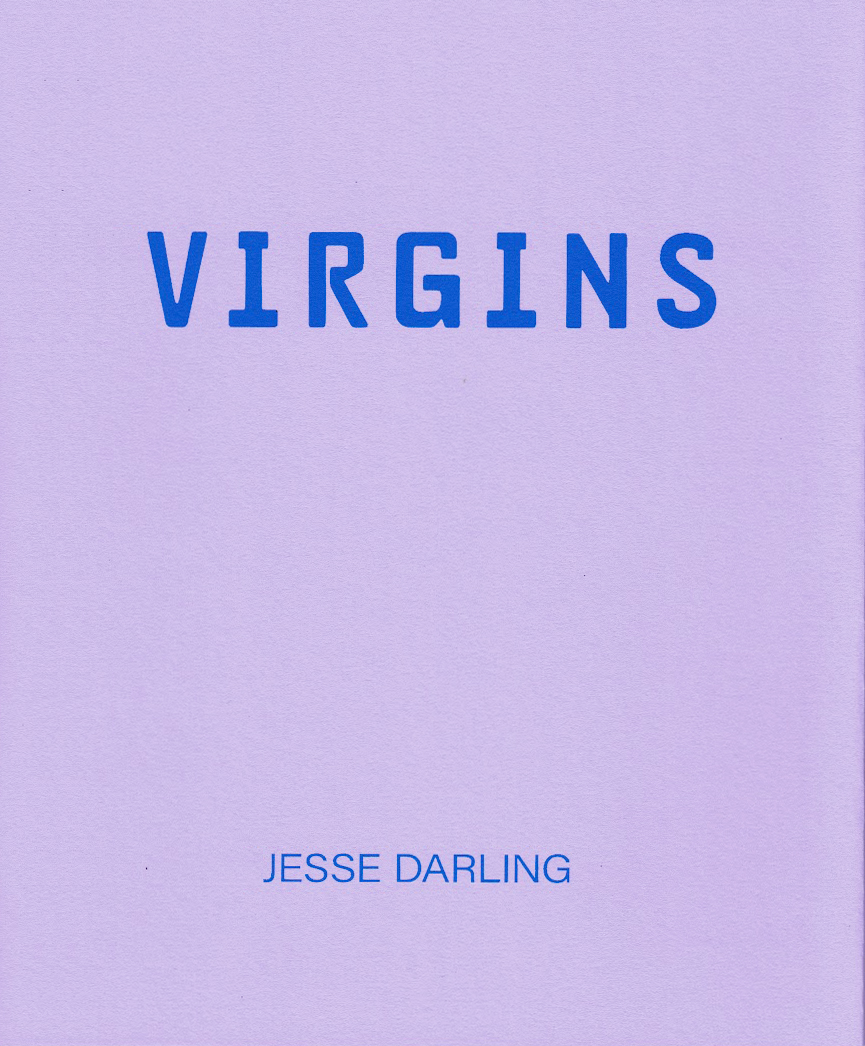 As such, it is a good way of expressing class consciousness, or at least performing a kind of ethnographic class sensitivity. Particularly strong is Darling's ability to abbreviate and remember vividly what 'going straight' feels and looks like. In 'Usual Caveats', for instance: 'the muscle memory of the laden tray; hen party, office drinks, / a bad boy's 35th'. Against this, a fraudulent art-world bohemia, replete with 'rich kid' figures, rent-charging communes, 'a million trust fund art school projects about the Freudian homosexual and one's own bad lot'.
The language and aspirations of 20th-century avant-gardes are also excerpted, treated as places to hide in and evade better forms of political commitment.'Speed, Machinery, Violence, Youth and Industry', for instance, is a riposte to Italian Futurist and fascist Filippo Tommaso Marinetti and the romance of craft values: '[o]nly a jobless kid', the poem declares, 'living at his parents house / would extol the virtues of labour and industry'. In the manner of a latter-day Mina Loy – famous also for her depiction of Futurism's men – it is also a poem where Darling brings modernism's gendered displacements to the fore: 'Girlies can't keep up with these / excellent machines: / women & the mothers / motion sick from all the mones'.
Generally, however, Virgins is closer in idiom and tone to European surrealism's uptake in the first generation of the New York School poets (particularly in poems less readily anthologised or quoted: Frank O'Hara's question in 'Poem' about whether it would be 'funny / if The Finger had designed us / to shit just once a week'; or James Schuyler's speculation on 'the name of that boy, the cowfucker / who lived down Olean Road' in 'Morning of the Poem'). In Darling's most straightforwardly ekphrastic poem on Colour Field painting, for instance, it is possible to overhear Gustave Apollinaire's famous comparison of museum galleries to openable graves, in comments often quoted as surrealism's prelude: 'You knew to recognise the museum / as the big house, charnel house'. For Darling, such a world of biomoprhic substitution, deconsecration and profanity is a means of presenting a world of queer eroticism, dysphoria, bad medicalisation: a walking cane is pushed into a strap-on harness, a skeleton appears 'limp wristed' from a closet. And in 'Only Fools and Horses Get the Blues', a poem after Claire Sosienski-Smith, one of the most compelling set of substitutions in the collection: '[f]ingers are clumsy / when erect, but teeth are very fine'.
Collected together, Darling's poems form a wry and beautiful book of poetry, as amusingly deflationary towards own its romances as it is tender and acute. It is also, crucially, a wish for better, a politically charged description of escapism's unevenness, reality's various discomforts: '[v]ery democratic is the failure of the body', Virgins's titular poem declares, 'very democratic is the wait at A&E'.
Virgins by Jesse Darling (Monitor Books, £12)
Darling's poems form a wry and beautiful book of poetry.
rating
Explore topics
Share this article