Richard J Evans: Eric Hobsbawm - A Life in History review - mesmerisingly readable |

reviews, news & interviews
Richard J Evans: Eric Hobsbawm - A Life in History review - mesmerisingly readable
Richard J Evans: Eric Hobsbawm - A Life in History review - mesmerisingly readable
Life in full: a huge, highly detailed biography of the controversial Marxist historian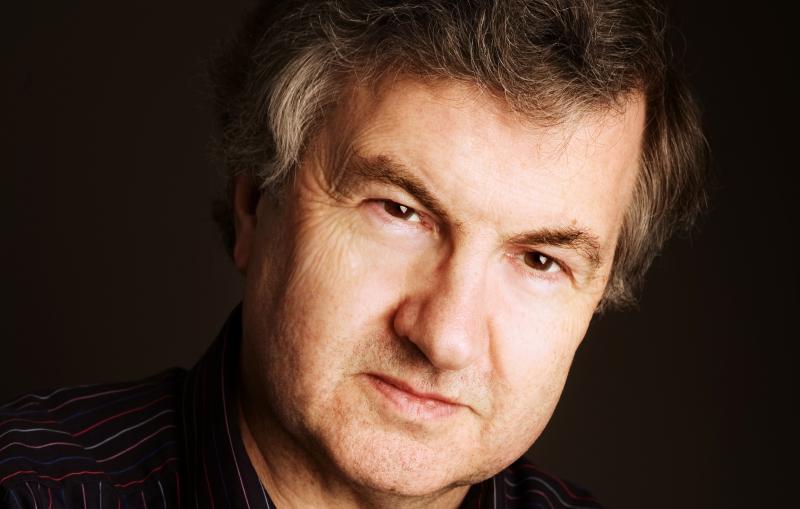 Richard Evans: 'in awe of his subject'
This is an astonishing book: in its breadth, depth and detail and also in its almost palpable, and sometimes unpalatable, admiration of its subject, the controversial, long-lived Marxist historian Eric Hobsbawm (1917-2012). But if you want to immerse yourself in the course of changing views of history, the newly minted social and contextual narratives of the post-war period, and meet the vast and entertaining spectrum of 20th century academic life among historians, and even encounter the history of the past century, this is it. The intricate personal details of the life of Eric Hobsbawm, perhaps the most widely read of all 20th century historians, are firmly immersed in the author's exhaustively researched political and social context of his times. His long life provides the disingenuous rationale for more than 650 pages of a chronological account in 10 chapters, together with 80 pages of notes.
The narrative is as much about its subject's emotional life as intellectual; we follow the protagonist into the bedroom, if not to the bathroom. The failure of his first, war-time marriage, a mistaken alliance for both, was succeeded by several affairs. He fathered a son with a married woman, and had an astonishing alliance with a young prostitute. This was also a period with much time spent in Soho, and he wrote extensively about jazz. In early middle-age he embarked, in 1962, on a long-lived substantial period of domestic happiness in his second marriage to Marlene Schwarz, who was 15 years his junior and had come with her family to England from Vienna in 1937.
The multi-lingual Hobsbawm was born in Egypt to a Jewish British father and Jewish Austrian mother, and was an English citizen from birth. In the course of his early life he and his sister finally moved to London via Vienna and Berlin with an uncle's family: he had been orphaned by the age of 14. Family life was complex, as his father had been one of nine children. Somewhat ameliorating the early deaths of his exhausted and poverty-stricken parents, Hobsbawm had close relationships with several uncles; there were 22 first cousins, several of whom were really good friends. By the end of his long life, steeped in controversy, and enormously productive in academic terms, he had become that peculiarly English paradox, the insider outsider. The last third of this fascinating story sees Hobsbawm increasingly knowing absolutely everybody who was anybody across several continents, entertaining many in his Hampstead home with the help of his splendid wife, travelling the world, and becoming that figure so special to the British, a national treasure. He was involved early on in New Labour, and Tony Blair ensured Hobsbawm's Companion of Honour, granted by the Queen.
Hobsbawm's career was extraordinary: a double first at King's College, Cambridge in history, along with election to the secret debating society "The Apostles". During the war, although he spent much time in the education service, he never had the promotions his qualifications might have suggested due to his communism; and after the war he was blocked from various prestigious academic appointments for the same reasons. Hobsbawm was always under surveillance by MI5 (they managed to miss the likes of Blunt, Philby and Maclean, and Eric Hobsbawm was never a spy). We learn about difficult beginnings: that no less a figure than the great historian RH Tawney blocked early on the publication of Hobsbawm's thesis on the Fabians (indeed Hobsbawm did not publish significantly until he was in his forties).
He was to find a very productive and happy solution by teaching at Birkbeck, the University of London college for mature students; working there in the evenings left the days free for writing. We are privy to his endless negotiations with publishers, including a long liaison with the ingenious George Weidenfeld, and late in his academic life a fruitful relationship with the New School in New York.
Rather horribly - this is the dark shadow - Hobsbawm seemed to agree that the unbelievable history of millions of deaths by commission and omission in Russia in the 1930s would have been justified if the outcome had been a better, more equitable society, a 'radiant tomorrow'
Hobsbawm was a member of the Communist Party and a Marxist practically all his life. Rather horribly – this is the dark shadow – he seemed to agree that the unbelievable history of millions of deaths by commission and omission in Russia in the 1930s would have been justified if the outcome had been a better, more equitable society, a "radiant tomorrow". This was shockingly publicly revealed on Desert Island Discs in 1995, a programme that is always the ultimate accolade of acceptance as a grandee of English life. To be fair, Evans does not shirk from recounting this, although with a sympathetic twist towards his subject. He also details the equally damaging television interview with Michael Ignatieff on The Late Show in 1994. Nor did Hobsbawm resign from the CPGB as so many did in 1956 after the invasion of Hungary.
Yet Hobsbawm's histories, whilst never concealing a Marxist point of view were, and remain among the most popular and most ubiquitously translated – into some 50 languages – of all narratives of the past several centuries. He is famed for his quartet, beginning with The Age of Revolution, starting in 1798, and ending with The Age of Extremes, which takes his Eurocentric history up to 1991. Hobsbawm was also an economic historian, and far from any simple adulation of the innovatory British Industrial Revolution, pointed out that it was Britain's possession of the Empire and its captive markets that made the country so rich. Hobsbawm had a huge range of subject matter, writing a bestseller on bandits, and on Robin Hood guerrilla figures through the centuries.
There is a curious dichotomy between this biographer and his subject. Professor Sir Richard Evans, historian of Nazi and wartime Germany, is a master of investigating archives and the unpublished. For this major biography, he was obviously in awe of his subject. He has mined the extensive and banal surveillance reports on his subject from MI5, and looked into, we are told, 17 archives across three continents. Yet Hobsbawm was himself not an archival scholar, rather a synthesiser from an enormous range of published sources; as his own financial situation improved, not to mention his bargaining power with publishers, he also employed research assistants. It was his readability, imagination and fascination with so many varied subjects that made for his extraordinary and powerful appeal, and an ability to make an immense subject seem graspable and even comprehensible.
Evans does not quite manage the same, although he comes close. The contradictions found in Hobsbawm's adherence to his idiosyncratic mix of communist and Marxist ideology and his almost perverse refusal to accept the movement's failure until very late in life, combined with his flirtatious attachment to the Establishment, his delighted membership among the great and the good, and his astonishing popularity as a world famous historian are never fully solved. But we are left with a mesmerisingly readable and staggeringly detailed attempt at illumination which perhaps just deepens the mystery at its heart.
Eric Hobsbawm: A Life in History by Richard J Evans (Little, Brown £30)
It was his readability, imagination and fascination with so many varied subjects that made for his extraordinary and powerful appeal
rating
Share this article