Classical CDs Weekly: Kirill Petrenko, Avi Avital, Ravel |

reviews, news & interviews
Classical CDs Weekly: Kirill Petrenko, Avi Avital, Ravel
Classical CDs Weekly: Kirill Petrenko, Avi Avital, Ravel
Orchestral music both rare and familiar from Berlin, plus mandolins and French song
Saturday, 28 November 2020
Anna Cardona and Victor Sicard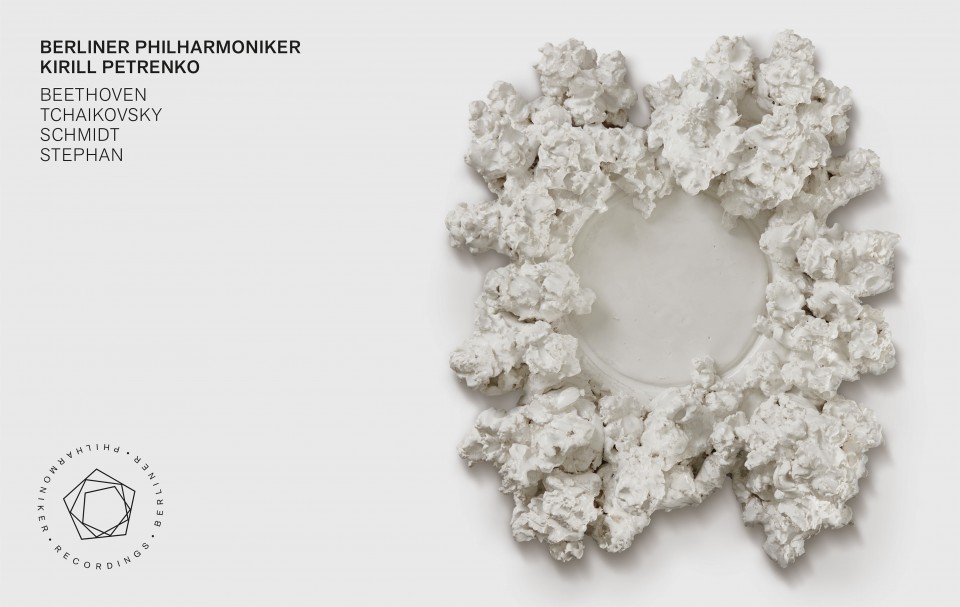 Berliner Philharmoniker/Kirill Petrenko: Music by Beethoven, Tchaikovsky, Franz Schmidt, Rudi Stephan (Berliner Philharmoniker Recordings)
Kirill Petrenko's supposed indifference to making recordings is overstated: there's a whole load of stuff to watch on the Berliner Philharmoniker's Digital Concert Hall, and own-label CD releases have included John Adams' The Wound Dresser and Tchaikovsky's 6th Symphony. That same, excellent, Tchaikovsky performance is the one included here, made in March 2017, this five-disc box set also including a Tchaikovsky 5 taped two years later. This takes a while to warm up: the dark introduction boasts splendidly woody clarinets, but Petrenko's tempo for the first movement's allegro is a little too stately for my liking and the brass tuttis aren't raucous enough. Rhythmically it's marvellous, though: the various incarnations of Tchaikovsky's 6/8 dotted rhythm are clearly delineated and there's loads of balletic bounce. The second movement horn solo is gorgeous, and Petrenko does let rip when the motto theme intrudes mid-movement. The finale really does move, closing with an impetuous dash to the finish. A 2018 Beethoven 7 never puts a foot wrong, with perfectly judged tempi in the faster movements and an uncompromising, stern "Allegretto". The most recent performance is a Beethoven 9 from March 2019, full of craggy energy and boasting decent soloists and a superbly incisive choir.
All marvellous, but I'd buy the whole box set just for the two works on the fifth disc. Rudi Stephan's drily-titled Music for Orchestra is a real rarity, a taut single movement which feels much bigger than its 16 minute running time. The Straussian scoring is impressive too; this is music of incredible self-assurance, the mercurial edginess set aside in an ear-splitting, affirmative coda. This performance, made in 2012, is thrilling, and you're left wondering what Stephan might have achieved had he not lost his life during World War 1. Even better is one of Petrenko's signature works, Franz Schmidt's Symphony No. 4. Zubin Mehta's Decca recording with the Vienna Philharmonic can still be found if you look hard enough, and it still sounds sumptuous. This performance, swifter and leaner, is equally good. Schmidt 4 is a wonderful work; if you already know it, you'll envy anyone hearing it for the first time. Structurally it's ingenious, the finale serving as the first movement's recapitulation, with much of the material derived from the striking, mournful trumpet solo which opens the symphony. Composed in 1933, it's an eloquent farewell to the Austro-German symphonic tradition and a tribute to his beloved daughter who had died the year before. There's a remarkable passage at the start of the finale where the horns flesh out the trumpet melody; it's peerlessly played here. This is one of the great 20th century symphonies. Production values and packaging are as lavish as one would expect, with detailed notes and a bonus Blu-ray audio disc. You probably won't be going out much during the Christmas break, so console yourself with this box set.
Avi Avital: Art of the Mandolin (DG)
This portrait of "an instrument at once familiar and unknown" makes for entertaining, illuminating listening. Mandolin strings are tuned to the same notes as the violin, and Avi Avital's booklet essay recalls his taking lessons from an emigre violinist turned mandolin expert, switching instruments upon learning that the local conservatoire in Avital's home city of Beer Sheva didn't need a violin teacher. A compact Vivaldi concerto for two mandolins has an overdubbed Avital playing both parts, the phrases chasing after one another. Sweetly accompanied by the Venice Baroque Orchestra, it's a delightful, if forgettable work, Avital's quicksilver technique overriding any musical shortcomings. An early Beethoven work for mandolin and harp is uncharacteristic but charming, Avital teamed up with harpist Anneleen Lenaerts. A tiny Scarlatti sonata may or may not have been written for mandolin, but here, accompanied by theorbo, cello and harpsichord, Avital takes possession of the music.
Henze's Carillon, Récitatif, Masque dates from 1974, a three-movement suite for mandolin, guitar and harp. It's exquisite, both texturally and musically, the three voices wonderfully balanced here. Guitarist Sean Shibe joins Avital and Lenaerts, both also heard in the jaunty Death is a Friend of Ours by David Bruce. Paul Ben-Haim's Sonata a tre fuses a refined neo-classical style with Middle Eastern folk music. You're struck again and again by the colour and vivacity of Avital's playing, and his generosity as an ensemble player.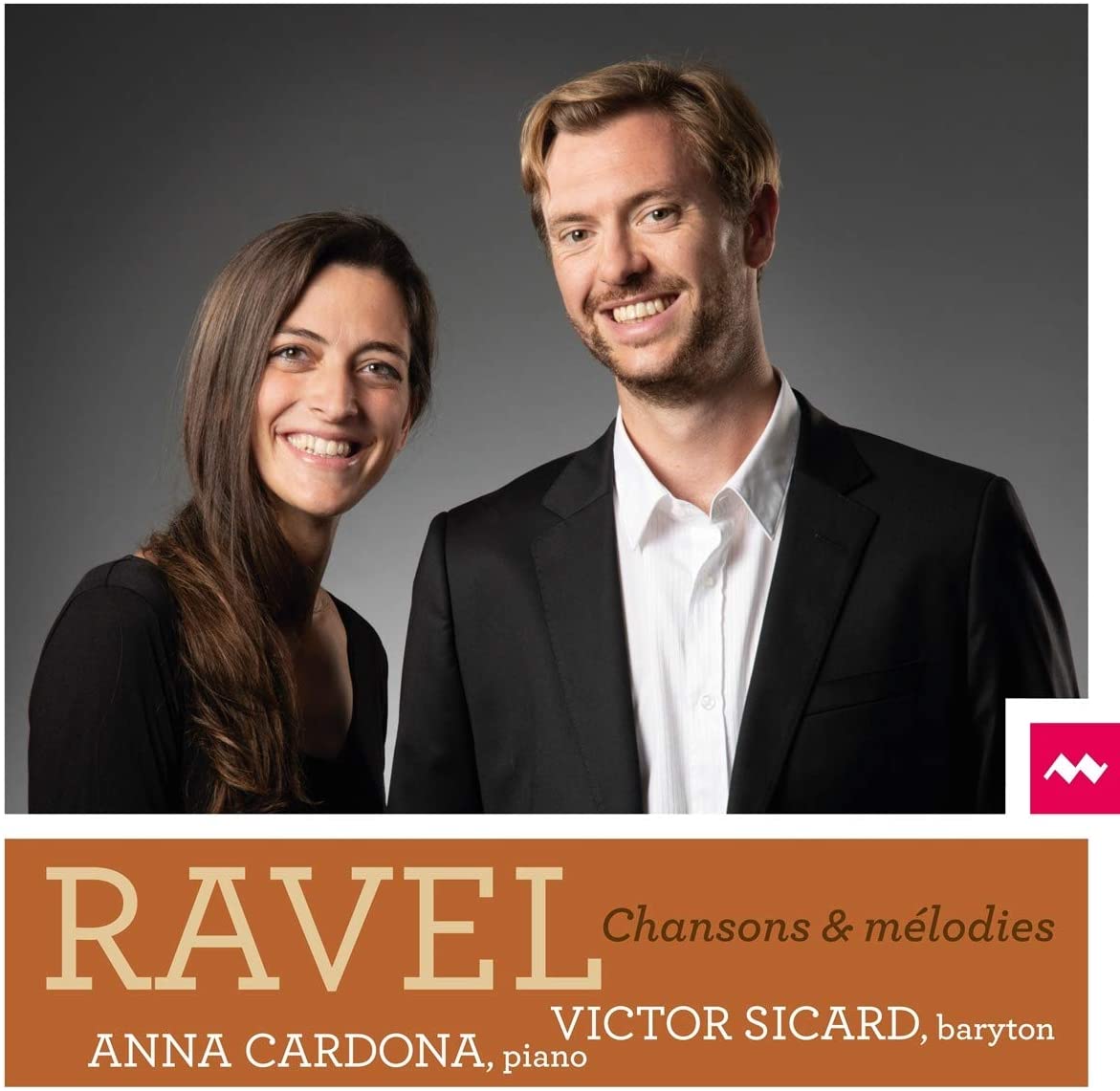 Ravel: Mélodies Victor Sicard (baritone), Anna Cardona (piano) (Lamusica)
Ravel songs sung by a French baritone, accompanied by a Spanish pianist; one's expectations of this recital disc are high before you've even removed the shrinkwrap. We owe its very existence to a spell of homesickness endured by Victor Sicard while studying at London's Guildhall, relieved when asked to prepare the Histoires Naturelles ("Ravel took me back… in the combative guinea fowl I found a perfect description of my own Frenchness!"). Ravel was a superb miniaturist and there's not a wasted note in these five songs. Jules Renard's drily witty texts gain an extra dimension in these settings. Sicard and pianist Anna Cardona characterise each creature with such care, their guinea fowl oozing haughty disdain. Crickets chirp, and I'd urge anyone to investigate "Le Cygne", the song's spell wittily punctured in the closing seconds. I was floored by the little "Chanson ecossaise", a charming Burns setting which magically evokes both Mediterranean sunshine and damp drizzle.
Too many Ravel interpreters seem to aim for a chilly, crystalline perfection, and one of the joys of this anthology is the warmth and affection bestowed on the music by Sicard and Cardona. The uninamity of approach, the pair's ability to match colours and moods is what one would hope for from a husband and wife partnership. Take Don Quichotte à Dulcinée, Ravel's last completed work, Cardona shaping the syncopated introduction to perfection. Or the otherworldly strangeness of the Chansons madécasses, solo flute and cello added to the mix. Sicard's diction is impeccable throughout, so good that you may not even need to refer to the texts and translations. There's loads to explore here, and it's wonderfully recorded too – an enthralling introduction to an easily overlooked aspect of Ravel's output.
Ravel evokes Mediterranean sunshine and damp drizzle in the same song
Explore topics
Share this article