Andreas Scholl, Accademia Bizantina, Barbican |

reviews, news & interviews
Andreas Scholl, Accademia Bizantina, Barbican
Andreas Scholl, Accademia Bizantina, Barbican
Newly discovered works got a bit lost in the fuss and fog of this performance
Andreas Scholl: a performance that came into focus as the evening progressed
Marian devotions have given us some of sacred music's most striking works, from graceful Ave Marias to anguished settings of the Stabat Mater. Andreas Scholl and musicologist Bernardo Ticci have recently gone in search of some less familiar ones – companion pieces for Vivaldi's theatrical Stabat Mater, which has long been part of Scholl's concert repertoire.
They have emerged with a rich handful of works from
18th century
Naples
. Music by Porpora, Vinci and Anfossi makes for a varied, if rather fragmented, evening.
While the speaker of the Stabat Mater (set here both by Vivaldi) watches the grieving Virgin from a distance, the Marian texts of Porpora's Il trionfo della Divina Giustizia nei tormenti e morte di Gesu Cristo and Vinci's Oratorio a 4 Voci e Stromenti are both first-person narratives, creating a wonderfully androgynous friction with a countertenor soloist. It's a dramatic tension Scholl's distinctive voice plays into, its glassy purity – frosted slightly now compared to its early clarity – chafing against the low-lying register of much of this repertoire.
Scholl delivered a disquietingly beautiful performance of Vivaldi's 'Stabat Mater'There's an aural discomfort that works nicely for the Porpora, with its knottier emotions and aching lament "Occhi mesti", but less so for the galant ease and trickling lyricism of the Anfossi or the showy coloratura of Porpora's "Per pieta", which would both benefit from a power and gloss Scholl simply doesn't have towards the lower end of his voice. Had the concert been programmed in the Wigmore Hall it wouldn't have mattered so much, but in the unsympathetic cavern of the Barbican it was unignorable, and I wonder how much those at the back were really able to hear.
But with the Vivaldi the mist lifted. Released into a more comfortable register Scholl delivered a disquietingly beautiful performance, taking us from the dark drama of his "Quis est homo", its string parts hammering the nails of the Cross so clearly, to the rhetorical fluidity of the "Quis non posset" and the fragility of the "Vidit suum" passage. How good to hear the work among its peers, to set it against the passionate, quasi-operatic spirituality of the Porpora and Vinci and the superficial, salon charm of the Anfossi, and understand the power of its restraint.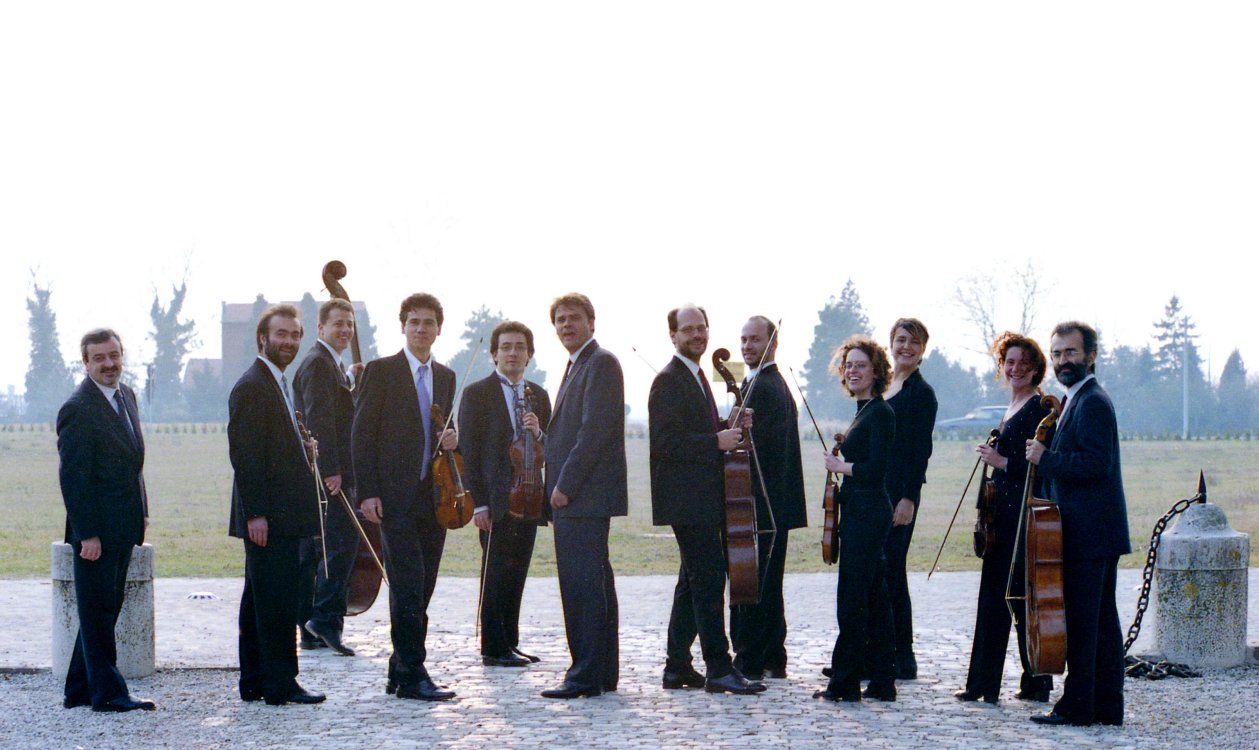 Under music director Ottavio Dantone Accademia Bizantina (pictured above) are a dynamic force. Without him, directed from the violin by Alessandro Tampieri, the Ravenna-based group were noticeably more muted, less expansive in their gestures. Ragazzi's Sonata a 4 in C minor was engaging enough, if unremarkable, but Vivaldi's Violin Concerto in G minor RV332 felt decidedly unsteady, pinched and anxious from Tampieri as soloist – a feeling transmitted to the band whose tempi rocked unsettlingly throughout.
Too many tuning breaks and too much stage business cluttered a programme with much to offer, blunting the dramatic blade of works that deserved greater clarity for what was, in many cases, their first concert outing in the UK.