Bach Cantatas: celeb seeks crowd-funding |

reviews, news & interviews
Bach Cantatas: celeb seeks crowd-funding
Bach Cantatas: celeb seeks crowd-funding
One half of Armstrong and Miller wants 20 quid off you to help Sir John Eliot Gardiner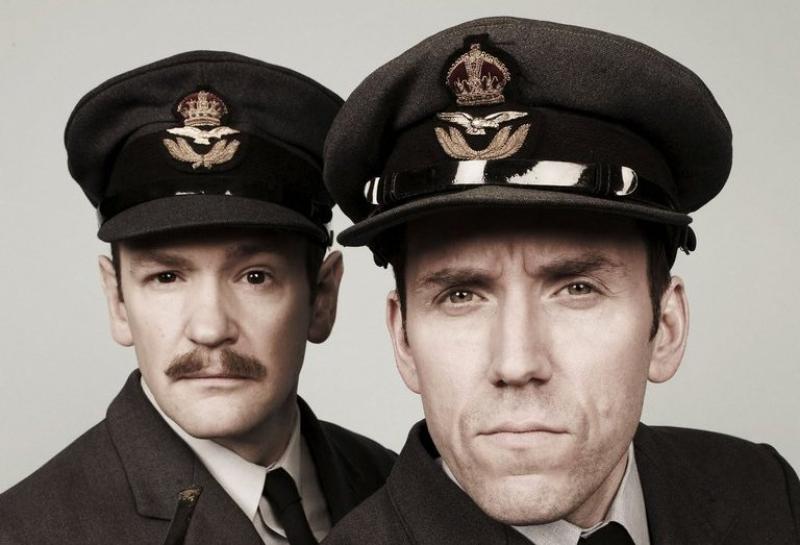 Celebrity endorsement: the one on the left wants your money to record Bach. (Ignore the one on the right.)
Fancy buying a new recording of Bach's Cantatas? It'll cost only slightly more than a regular CD. The only snag is it hasn't been recorded yet, which is where you come in.
Over the last few years Sir John Eliot Gardiner has been steadily releasing a complete set of Bach's church cantatas recorded in 2000 with the Monteverdi Choir and English Baroque Soloists in the conditions in which they would have been originally performed. The 27 double-disc release has been described by David Attenborough, who is known for listening to calming music in the jungle, as "the most extraordinary, ambitious and successful recording project in the history of the gramophone".
Sir John was all set to record the Ascension Cantatas in Salisbury Cathedral 12 years ago but, it says here, "noise issues meant the recording became impossible". He is now having another go at St Giles, Cripplegate on 10 May. Trouble is the record company Soli Deo Gloria are, like a lot of classical labels these days, a few quid short. So Sir John is doing what every pragmatic fundraising operation now does as a matter of course: harnessed the power of celebrity to help fund the final leg of his grand projet.
Rather than stick a pin into a copy of Hello! blindfolded, he has enlisted Alexander Armstrong, whom most will know as one half of Armstrong and Miller and an actor currently appearing in ITV's Love Life. But Armstrong was once a choral scholar at Cambridge University. It is in this capacity that he issues the following plea: "Sir John Eliot Gardiner's Bach Cantata recordings are glorious and I have followed the series from the beginning. To play a small part in helping to complete such a historic collection is a huge privilege and I hope thousands of people will join me in a rare chance to be an arts philanthropist!"
It's not clear what that exclamation mark is doing there, but for now let us report that Armstrong has been asked by Sir John to ask you/us/people to stump up 20 quid. The idea is that if 2,500 punters do it, that's enough to get the recording in the can. Supporters can donate to the project here.
To play a small part in helping to complete such a historic collection is a huge privilege
Explore topics
Share this article