Classical CDs Weekly: Bartók, Bruckner, Busoni |

reviews, news & interviews
Classical CDs Weekly: Bartók, Bruckner, Busoni
Classical CDs Weekly: Bartók, Bruckner, Busoni
Hungarian string quartets, a late romantic symphony and an epic piano concerto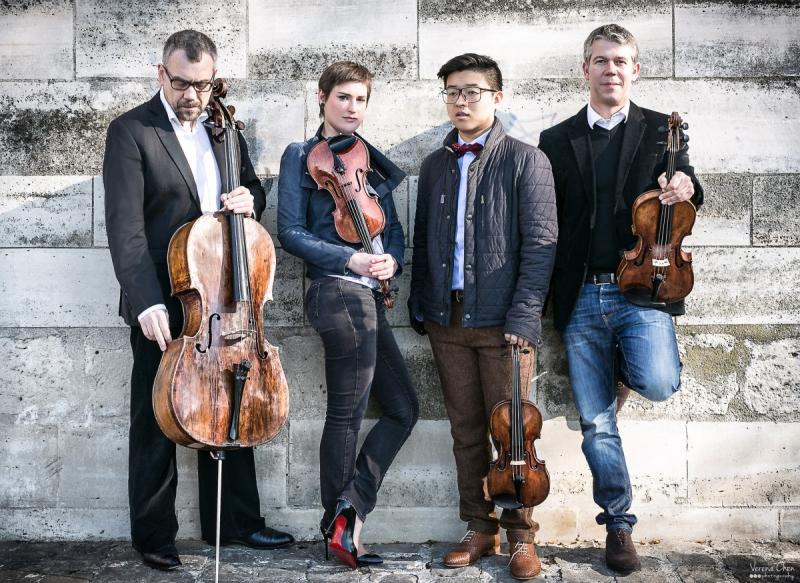 Unforced brilliance from France's Quatuor Diotima
Bartók: Complete String Quartets Quatuor Diotima (Näive)
Technical infallibility is now a non-negotiable when it comes to Bartók's six fiendishly difficult string quartets. Still, there's much more to these pieces than simply hitting the right notes and ensuring that the pizzicato thwacks ring out in all the right places. An influential early digital set by the Emersons now sounds a little brutal and mechanical in places. It's easier to love a 1960s DG cycle from the emigré Hungarian Quartet, with hairy moments but plenty of soul. This new set on the revived Näive label comes from the Quatuor Diotima, long-associated with thorny contemporary repertoire. They're marvellous here, forensically accurate but never driving the music too hard. They're always willing to show us Bartók's introspective, human side: there's a lovely moment a few minutes into No 1's pulsating finale where a stomping peasant dance is interrupted by a brief reverie, presumably directed towards the object of the composer's unrequited love.
There's much more to these quartets than 20th century blues. No 2's potent middle movement is played with unforced brilliance, before the mournful close. No 3's finale combines grit with exultation, and I defy anyone not to cheer after hearing what the Diotimas do with the finale of No 5. The 4th Quartet's slow movement, a sublime stretch of Bartókian "night music" is delectable. And in the melancholy 6th Quartet, composed just before Bartók's fraught American exile, there's just a hint of positivity in the final bars. An outstanding achievement then, and a library choice. These quartets aren't always easy listening, but they contain some of the last century's most profound and emotionally affecting music. If you've not heard them before, start here.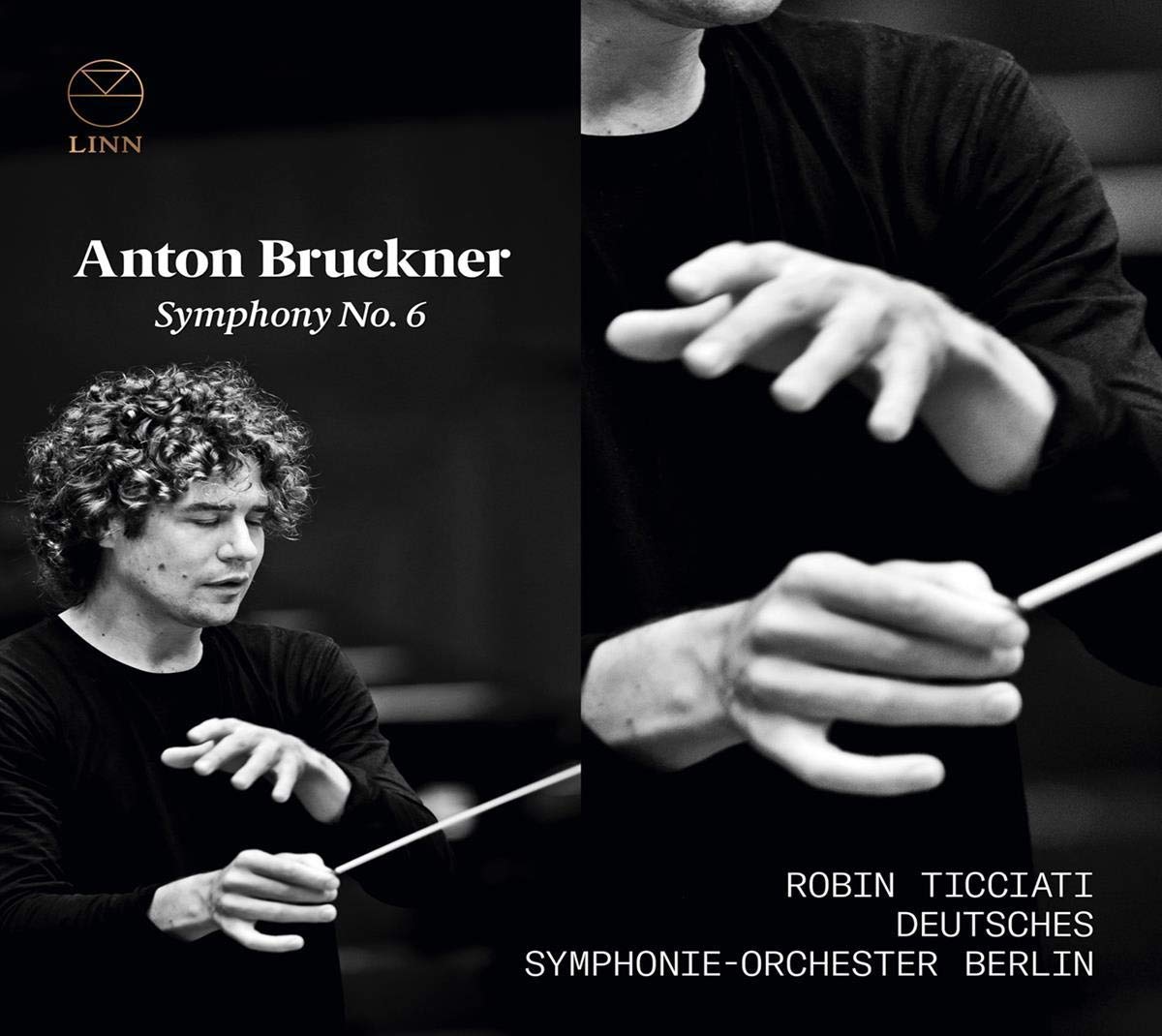 Bruckner: Symphony No 6 Deutsches Symphonie-Orchester Berlin/Robin Ticciati (Linn)
Mahler is now mainstream but Bruckner, once lumped next to him in dusty textbooks, is still a cultish, fringe figure largely absent from Classic FM playlists. It seems that you either get him or you don't. I've given up trying to convince my household of this eccentric Austrian's virtues: the Bruckner box sets get a spin when everyone else has gone shopping. I might be able to convert them with Bruckner's concise Symphony No 6, a readily digestible four-movement work which starts with a proper tune instead of the usual diaphanous strings. Robin Ticciati's version hits the ground at a lick, the violin ostinato nice and clear. The first big tutti, 45 seconds in, is initially thrilling. The momentum doesn't let up, the second subject sounding like vintage Elgar. The playing and engineering are magnificent, but you don't sense that Ticciati's heart is really in it, his refusal to wallow suggesting that he doesn't actually like the music much. The first theme's recapitulation is rushed, and there's little magic in the glorious coda. Bruckner needs a bit of air and space. Here, the lack of grandeur is frustrating. You want Alpine vistas and warm golden sunlight; this is all a bit, well, Croydon.
Things do improve in an Adagio that does hit the heights, Ticciati managing to let the music breathe despite another swiftish basic tempo. Bruckner's quirky scherzo also works beautifully, rhythmically taut and blessed with spectacular horns in the trio. The diffuse finale hangs together well here, the energy and momentum really serving the music. If only the first movement could be slowed down a notch. Interesting, then, but not a first choice, and an uncharacteristic misstep from a talented young conductor. If you're keen to explore this lovely work, try the 1960s Klemperer disc instead.
Busoni: Piano Concerto Kirill Gerstein (piano), Boston Symphony Orchestra/Sakari Oramo (Myrios)
Even more cultish than Bruckner 6 is Busoni's improbably proportioned Piano Concerto, a 70-minute behemoth in five movements with a choral apotheosis. Few blockbusters begin so sweetly. This could almost be mature Brahms. The piano's first entry still gives me goosebumps, Busoni's stolid tutti snuffed out abruptly, replaced by a keyboard facsimile. You're reminded of the organ entry in Strauss's Zarathrustra. What's odd is what the soloist actually plays: exhilarating bucketfuls of notes, but essentially more accompaniment than main theme. Busoni's 1906 programme note states that "the title concerto is used in its original sense, signifying a co-operation of different means of producing sound." This isn't a combative duel between pianist and orchestra, more a Mahlerian late-romantic symphony with hefty piano obbligato. It's worth downloading the score from the IMSLP website, if only to marvel at the impossibility of the solo part.
Kirill Gerstein's new live version is pretty exceptional, largely because he's so well partnered with Sakari Oramo's responsive Boston Symphony players. Trombones and tuba have plenty of impact, and the softer, slower moments are impressive. The tarantella is a riot, paving the way for Busoni's loopy finale. Here the piano is mostly reduced to a subservient role, while a male chorus sings a mystical hymn to Allah taken from the Danish poet Adam Oehlenschläger's verse drama Aladdin. Things get a bit metaphysical and spacey before Busoni throws in a crowd-pleasing piano flourish just seconds before the ending. It's terrific here, and Myrios were right to leave in the audience applause. You'll want to join in with them. Documentation is exemplary: an outstanding recording of an entertaining, mind-bending work.
You want Alpine vistas and warm golden sunlight; this is all a bit, well, Croydon
Share this article