Classical CDs Weekly: Beethoven, Cindy Cox, Nielsen |

reviews, news & interviews
Classical CDs Weekly: Beethoven, Cindy Cox, Nielsen
Classical CDs Weekly: Beethoven, Cindy Cox, Nielsen
Two hefty box sets and contemporary string quartets from California
The young Carl Nielsen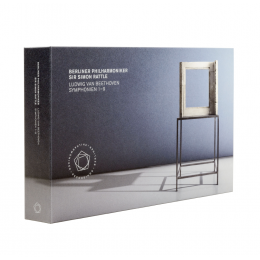 Beethoven: Symphonies 1-9 Berliner Philharmoniker/Sir Simon Rattle (Berliner Philharmoniker Recordings)
Inevitably there's the question of whether anyone needs another modern-instrument cycle of Beethoven symphonies. If the answer's yes, Paavo Järvi's set with the Deutsche Kammerphilharmonie is my current favourite, but it's only available on expensive single discs. Sir Simon Rattle's unspectacular Vienna Philharmonic cycle is now available at budget price, but this new Berlin set is better in every respect. It will improve the life of anyone who spends the time exploring it. The playing is phenomenally good, and it's coupled with a thrilling sense of purpose, Rattle's thoughts expressed with greater confidence. If one tiny moment can sum up this set's pleasures, it's a point in Symphony No. 8's ticking second movement, strings and winds dovetailing with delectable ease. There's a lot of mercurial fun in these performances. No. 4's Allegro vivace erupts into life, and the same work's finale is delicious. The even numbered symphonies come off especially well; No. 2's last movement is explosive and the development section of the Pastoral's opening movement is hypnotic, Rattle's Sibelian credentials coming to the fore.
Rattle's Eroica sets off very swiftly, but the playing is thrilling in its precision. Some conductors make the first movement coda feel like a postprandial slump, but the tension is nicely sustained here until the final sonorous chord. Nos. 5 and 7 are very different to Manfred Honeck's incandescent, weighty Pittsburgh performances, but they're still very good: No. 7's featherweight dance rhythms bounce over sumptious bass lines, the symphony's stark second movement gaunt and austere. Not even Rattle can conceal No. 9's longueurs, but there's a real bite to the more astringent moments, and Simon Halsey's Rundfunkchor Berlin possess the requisite weight in the finale. Soloists are more than decent, particularly bass Dimitry Ivashchenko. What else is there to add? Rattle uses Jonathan Del Mar's up-to-date performing edition, though it's debatable how many of the tweaks are discernable without a score. Production values are predictably lavish: the symphonies are also included on high-definition Blu-ray audio and video discs, the latter including a documentary and a lengthy interview with the conductor.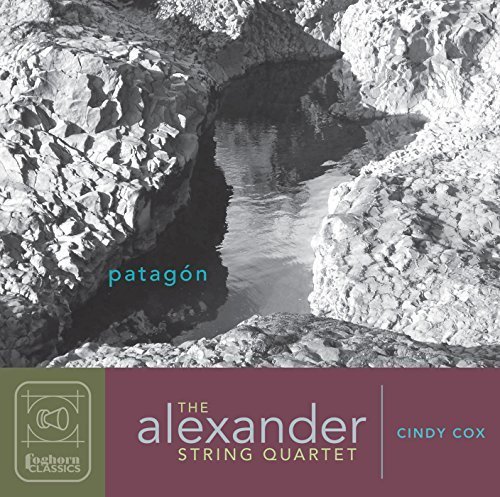 Cindy Cox: Patagón The Alexander String Quartet (Foghorn Classics)
Cindy Cox's Columba aspexit is based around a chart by Hildegard von Bingen. We only hear it in recognisable form in the last of the quartet's four linked movements, each one based on a different section of the theme. What Cox does with her material is fascinating; the use of canons giving the piece a very distinctive character, both archaic and fiercely contemporary. The piece is also highly lyrical, the four players' lines singing out. Hildegard's theme appears directly in spectral form near the close of the fourth movement, and it's as if we're coming home. The quartet writing is always assured; the harmonies lucid, the textures always clear and uncluttered.
Cox's Patagón was composed after a 2011 sabbatical in South America, the five movements vividly pictorial and musically substantial. Downwardly sliding harmonics at the start evoke seagulls, and the middle movement suggests the movements made by whales and penguins. Sharp bright chords suggest the frozen earth. The extended final section concludes with music of spare, elegant power, inspired by a view of the night sky. Magical stuff; contemporary music that is as appealing as it is intelligent. The disc opens with Cox's solo violin tribute to the memory of a young composer colleague, played with rare sympathy by the Alexander Quartet's principal violinist Zakarias Grafilo. They are a superb bunch; their Shostakovich and Bartók cycles are up there with the best, and this excursion into contemporary repertoire (Patagón was written for them) is every bit as good.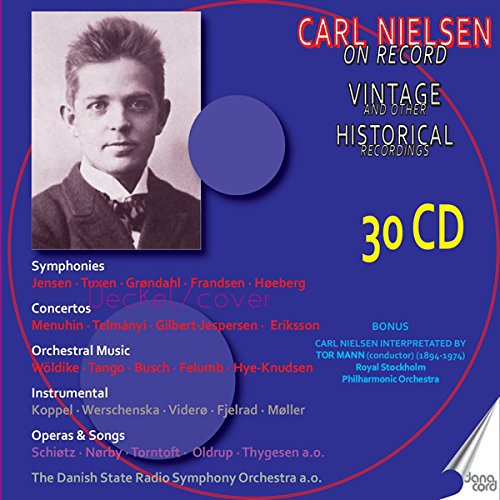 Carl Nielsen On Record: Vintage Historical Recordings (Danacord)
No recordings exist of Nielsen conducting or performing his own music, so this life-enhancing box set is the next thing. These recordings date from the early 1930s to the 1960s, and the most important items come from musicians and conductors who knew Nielsen or were conducted by him. A good starting point might be the 1936 studio recording of the Wind Quintet, played by four of the musicians for which it was written. The boxy sound and occasional moments of imprecision are never an issue, so compelling and witty is the performance – and we also get to hear the fiery playing of clarinettist Aage Oxenvad, the dedicatee of Nielsen's Clarinet Concerto. Even earlier is a 1933 reading of the Fifth Symphony conducted by one Georg Høeberg. Steady tempi don't prevent an understandably cautious orchestra from achieving miracles, despite the fluffs and squeaks – rarely has this music sounded so strange and otherwordly. Høeberg's side drummer rightly sounds as if he's losing the plot, and the symphony's exultant close is ragged but exultant, the triumph appropriately hard won. And again, there's such conviction that you barely notice the dim mono sound. With 30 discs there's a fair bit of duplication; you might not think you need multiple performances of each symphony but I happily listened to the lot. Most satisfying are recordings made in the 1950s conducted by Thomas Jensen and Erik Tuxen, the playing now thrillingly secure and the recordings that much clearer. Tuxen's Symphony No. 1 is gorgeous, and there's an entertaining, fiery blast through No. 2 conducted by Launy Grøndahl. The only non-Danish performances come from the Swedish Tor Mann, who'd played under Nielsen's baton – his versions of five of the symphonies and the opera Saul and David are idiomatic and affectionate.
There's loads more – Yehudi Menuhin's account of the Violin Concerto, and the Flute Concerto played by one Holger Gilbert-Jespersen, for whom the work had been written. Nielsen is known by most Danes as a composer of songs, and there's a generous selection from the great Aksel Schiøtz. "Den Milde Dag" from the cantata Springtime in Funen is worth the purchase price alone. We get pioneering versions of the string quartets and piano music and a bold version of Nielsen's late organ piece Commotio, the final chord blazingly affirmative. That this set exists at all is down to the efforts of the late musicologist Lyndon Jenkins, for whom it was evidently a labour of love. He selected the recordings which were remastered at Abbey Road, leaving copious notes and a fascinating booklet essay upon his death in 2014. Uplifting and historically important – a life-enhancing box set.
An understandably cautious orchestra achieves miracles
Share this article