Classical CDs Weekly: Christmas 2016 (part 2)
Classical CDs Weekly: Christmas 2016 (part 2)
Six more of the year's best seasonal discs
Saturday, 17 December 2016
Septura, pausing for breath
This set makes a brilliant counterpoint to last week's modern instrument Sony recording, an earthier, differently flavoured set from one of the UK's best period ensembles. John Butt uses just two singers for each vocal part, each pair swapping solo duties for the different cantatas which make up the oratorio. The Dunedin Consort's playing is full of character: horns and trumpets are stretched to the limit but acquit themselves handsomely, and there's some nifty bassoon work from the superb Peter Whelan. And who needs modern oboes when you've a quartet of players like those heard in the little Sinfonia which opens Cantata No. 2? What Butt excels at is presenting the story behind the work; we get a sustained narrative, not a sequence of highlights. Basses Matthew Brook and Konstantin Wolff are magnificent in the later cantatas. No. 6's trumpet-heavy last movement delivers the requisite spiritual uplift. Exceptionally good, and beautifully presented in book form, with full texts and translations.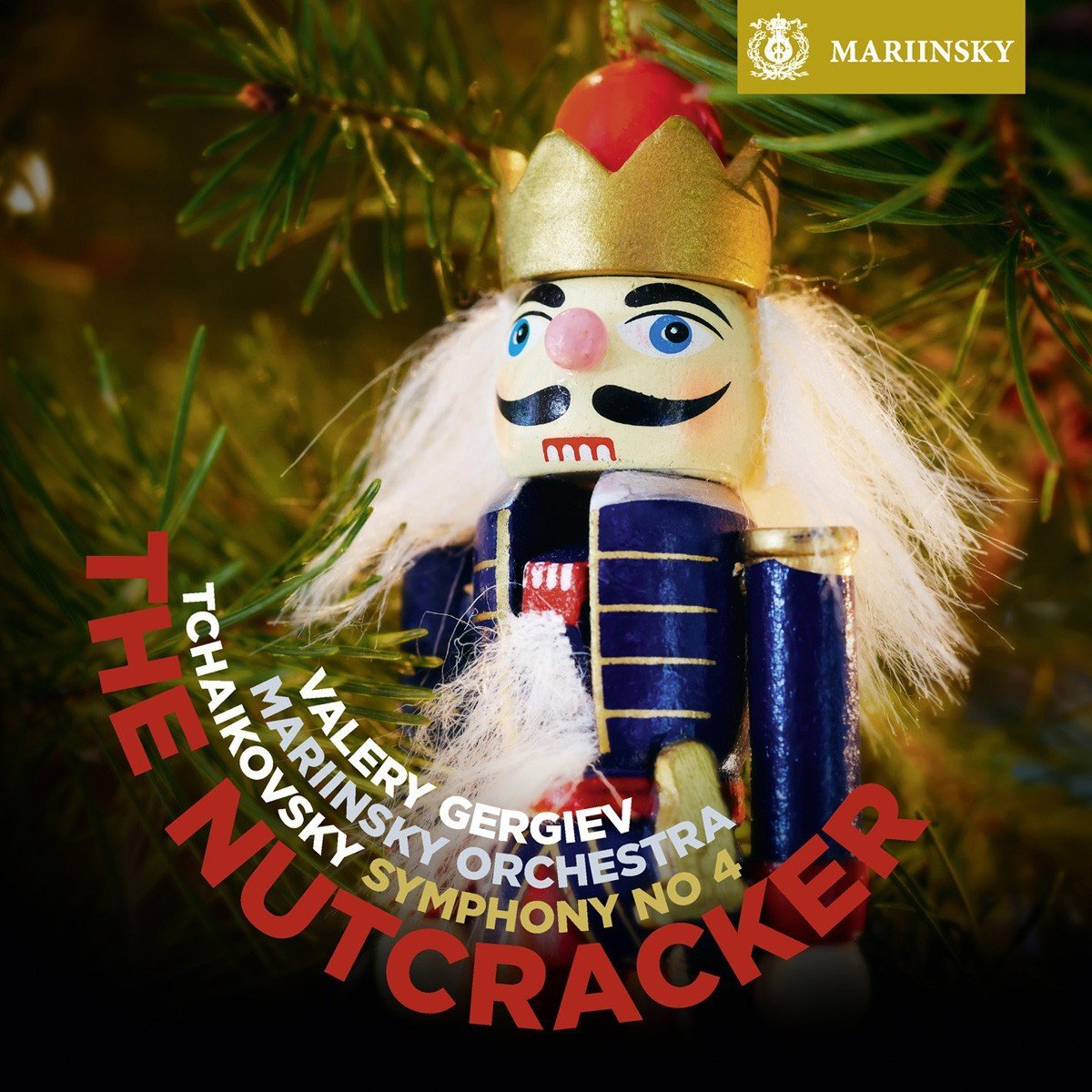 Tchaikovsky: The Nutcracker, Symphony No. 4 Mariinsky Orchestra/Valery Gergiev (Mariinsky)
Another Nutcracker, this time from Valery Gergiev on his home turf. Kitajenko's version scores points for sheer beauty of sound, the languid, fruitier moments really hitting the heights. Gergiev's account is more closely recorded and sharply characterised, the occasionally erratic Mariinsky Orchestra on scintillating form here, Gergiev's faster speeds adding to the fun. He's also good at emphasising Tchaikovsky's quirkier scoring: earthy bassoons anticipating Petrushka in the tiny "Chinese Dance", the string effects in "La mère Gigogne et les polichinelles" brilliantly realised. You can smell the greasepaint. Tchaikovsky's Symphony No. 4 makes for a generous coupling, the opening brass fanfares thrillingly raw. As with the ballet, Gergiev turns in a reading of bold theatricality which is difficult to resist while it lasts, the finale's closing pages overwhelming. Recommended.
James Whitbourn: Carolae - Music for Christmas Westminster Williamson Voices/James Jordan (Naxos)
Good Christmas music needs to be memorable. Contemporary British composer James Whitbourn's output, as heard here, hits the spot. There's so much to enjoy; unabashedly tonal harmonies which nonetheless sound fresh, the clear, bold melodic lines often drawn from medieval originals. Even his organ writing doesn't pall. And if an elite American choir decides to record an album of his music, he must be doing something right. This disc contains some enchanting moments, like the simple but electrifying brass solos which introduce Whitbourn's Veni et illumina. The big work here is the Missa carolae, commissioned for a midnight mass at Rochester Cathedral. A soft opening Processional leads to a vivid Kyrie. The mass is interspersed with two beguiling modern carols, their words provided by the late tenor Robert Tear. Whitbourn's fondness for bold gestures is almost his undoing, but you're always curious to hear where he'll take a particular chord progression or catchy melody. Inspired, exciting performances from James Jordan's Westminster Williamson Voices, who also turn in appealing readings of two traditional numbers arranged by Jordan's colleague Steve Pilkington, the Coventry Carol enlivened by some ear-tickling handbells.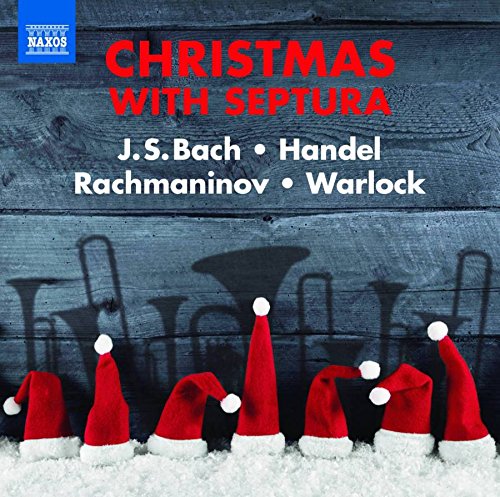 Christmas with Septura (Naxos)
Nothing says Christmas like, er, brass. Septura's new disc is a classy, erudite affair, more eclectic and purposeful than the jokey sleeve art might imply. The arrangements are beautifully done; who'd have thought that individual movements from Bach's Christmas Oratorio would sound so idiomatic played by a brass septet? There are numbers by Schutz and Palestrina, along with three short extracts from Handel's Messiah. Sample "The Trumpet Shall Sound", the solo voices allotted to Eb trumpet and bass trombone, while the other five players juggle different mutes to suggest different choral voices. Peter Warlock's melancholy Bethlehem Down sounds splendid, and Russophiles will revel in a pair of movements from Rachmaninov's Vespers, the players' impeccable intonation lending the richer harmonies a thrilling physicality which can be missing from wobbly vocal performances. There's loads more: snatches of Brahms and Tchaikovsky, plus Gruber's Stille Nacht. Sweetest of all is a neat transcription of Leontovych's delicious Carol of the Bells. An enchanting disc, brilliantly recorded and a steal at this price.
To Bethlehem - Carols & Motets for Christmas Kantorei of Kansas City/Chris Munce (Resonus)
The one familiar item here is Silent Night, heard in an imaginative, ear-stretching arrangement by the Swiss composer Ivo Antognini. The original's outlines and rhythms are discernible, but this feels like a new work. Otherwise, Chris Munce's Kansas City choir Kantorei give us a Christmas anthology mixing mostly Renaissance and contemporary Christmas music. Their singing is exceptionally good: flawless intonation coupled with an irresistible warmth and depth. The austerity of some of the earlier works is offset by the exuberance of the performances, the motets by one Blasius Ammon full of bouncing affirmation. The newer carols won't scare any listeners, though the most memorable are the ones with the best tunes. A pair by Matthew Culloton work brilliantly by glancing affectionately backwards, borrowing liberally from In dulci Jubilo. An appealing collection, and the recording has plenty of depth and presence.
Twelve Days of Christmas The King's Men (King's College)
The King's Men "is the close harmony group formed from the Choral Scholars of the choir of King's College Cambridge". They're as technically brilliant as you'd hope, and the straighter items on this album are quite something: Gabriel's Message and Dormi, dormi are both beautiful, the group's altos utterly fearless. They also turn in a sweet version of everyone's favouritely-monikered French carol, Quelle est cette odeur agréable? The rest of the disc is more hit and miss; I can cope happily with sweetly harmonised versions of Rudolph and White Christmas, but Wonderful Christmastime and I Wish It Could Be Christmas Every Day fall a little flat. And Santa Baby and All I Want for Christmas Is You sound more than a little disconcerting when sung by a bunch of well-spoken blokes. Great fun, and handsomely packaged, but not for all tastes.
We get a sustained narrative, not a sequence of highlights
Explore topics
Share this article