Classical CDs Weekly: Isabelle Aboulker, Swan Hennessy, Schubert |

reviews, news & interviews
Classical CDs Weekly: Isabelle Aboulker, Swan Hennessy, Schubert
Classical CDs Weekly: Isabelle Aboulker, Swan Hennessy, Schubert
Contemporary French song, Celtic-tinged string quartets and Schubert on fortepiano
Julia Kogan and Isabelle Aboulker in the studio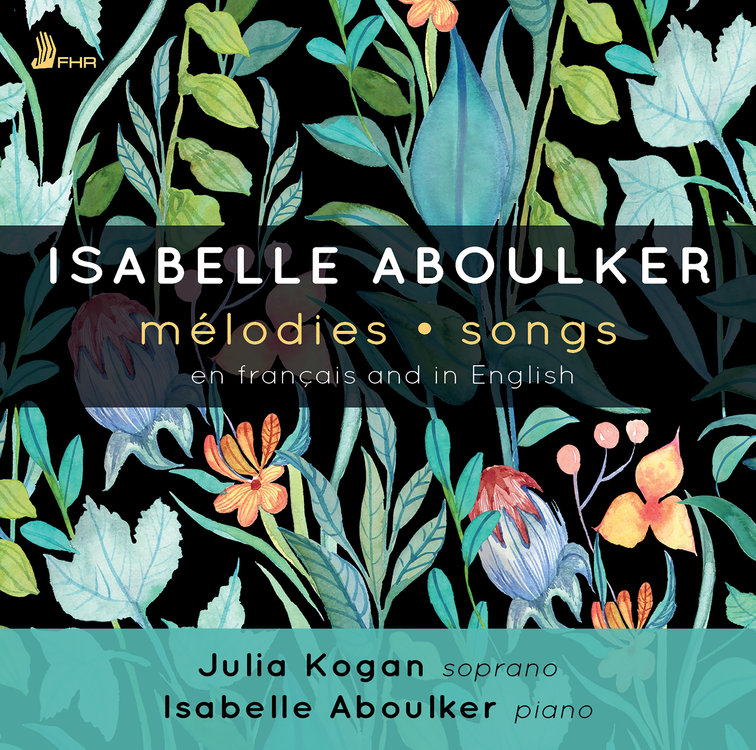 Isabelle Aboulker: Mélodies/Songs en français and in English Julia Kogan (soprano), Isabelle Aboulker (piano) (First Hand Records)
Never heard of Isabelle Aboulker? Now in her 80th year, she's worked as a choral director and a singing teacher. She's written music for French films and television, concentrating on vocal music and opera since the 1980s. This smartly conceived double album allows us to sample what non-francophones have been missing. Soprano Julia Kogan's winning advocacy of Aboulker's music stems from a chance meeting with the composer in a Pyrenean village. Kogan is disarmingly honest, describing how her immediate love for Aboulker's music was tempered by the composer's scepticism ("It took two years of working together before she liked much of anything she heard from me"). Two decades of collaboration have now resulted in this superb compilation of 20 songs, works which clearly belong in the great French chanson tradition. That Aboulker is on keyboard duties adds to the magic: you can't imagine this music being performed with greater authority. Seven of them are wry settings of fables by Jean de la Fontaine, Aboulker capturing the essence of each one within a few bars. "La Chatte Métamorphosée en Femme" tells of a man who "by sorcery and arts of glamour" transmogrifies and marries his beloved cat. Listen to how the music's tone changes when things go wrong. "The fabric holds its pleat, the perfume-jar its scent," with the bride unable to resist catching and eating mice.
Who'd have imagined that passages from a 19th century guide to etiquette would sound so effective when sung: sample Kogan's fruity spoken intro to a fetching number about the ins and outs of glove deployment. Aboulker's refined, tonal language is balm to the ears, readily accessible but never tipping into cliché. Magic moments come thick and fast. Like the limpid opening to "Le Loup et L'Agneau", or the sultry swing of "La Cigale et la Fourmi", the piano writing never overwhelming the voice. They're all terrifically done, Kogan reserving the fireworks for the last song, "Je t'aime", a number rivalling "Glitter and Be Gay" from Bernstein's Candide. Kogan's warm, characterful voice never grates, and her immaculate diction means that anyone with a smattering of French will be able to follow what's going on. Turn to the second disc and we get each song recast in witty, idiomatic English, mostly courtesy of translator Timothy Adès. These aren't perfunctory redubs: Kogan and Aboulker rerecorded each song, and it's possible to detect subtle differences in tempo and tone between the two versions. An important, enjoyable set.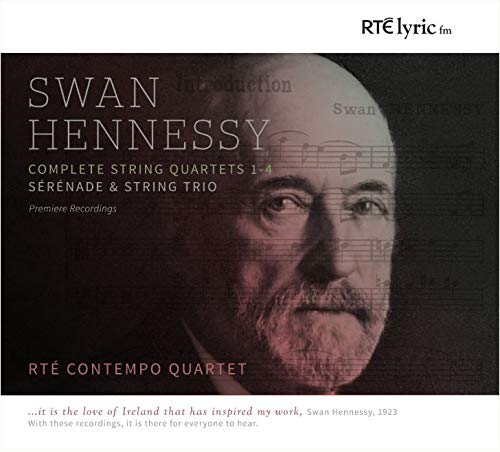 Swan Hennessy: Complete Music for String Quartet RTÉ ConTempo Quartet (RTÉ Lyric FM)
Part of me wondered whether Swan Hennessy might be a minor character in a William Boyd novel, and even Axel Klein's notes refer to him as "one of the most unknown among the unknown composers of the early 20th century". Hennessy's itinerant life and career can't have helped his cause. Born in Illinois in 1866 to a Cork-born father, Hennessy studied music in Stuttgart and lived variously in London and Paris. He died there in 1929, a French obituarist describing him as "le barde de l'Irlande", despite his never having settled in the country for any extended spell. Listen blind to Hennessy's delicious String Quartet No 2 and you'd easily mistake it for something fin de siècle and French. Premiered in Paris in 1922, Hennessy dedicated it to the memory of one Terence MacSwiney, a Lord Mayor of Cork who starved himself to death in a British prison in 1920. Two wistful, melancholy movements give way to a brief, touching interlude and an unmistakably Celtic-sounding finale. It's a find, but Hennessy actually preferred his 1912 Quartet No 1, whose last movement overtly quotes two Irish folktunes. Percy Grainger fans will recognise one of them.
The short Quartet No 3 plays more like a quirky suite. The final, posthumously published quartet strikes me as the best of the set, the glowing final chord a fitting end to an enjoyable quartet cycle, ripe for rediscovery. They're persuasively played too, by the Galway-based RtÉ ConTempo Quartet, who also throw in appealing performances of Hennessy's Sérénade and Petit trio celtique.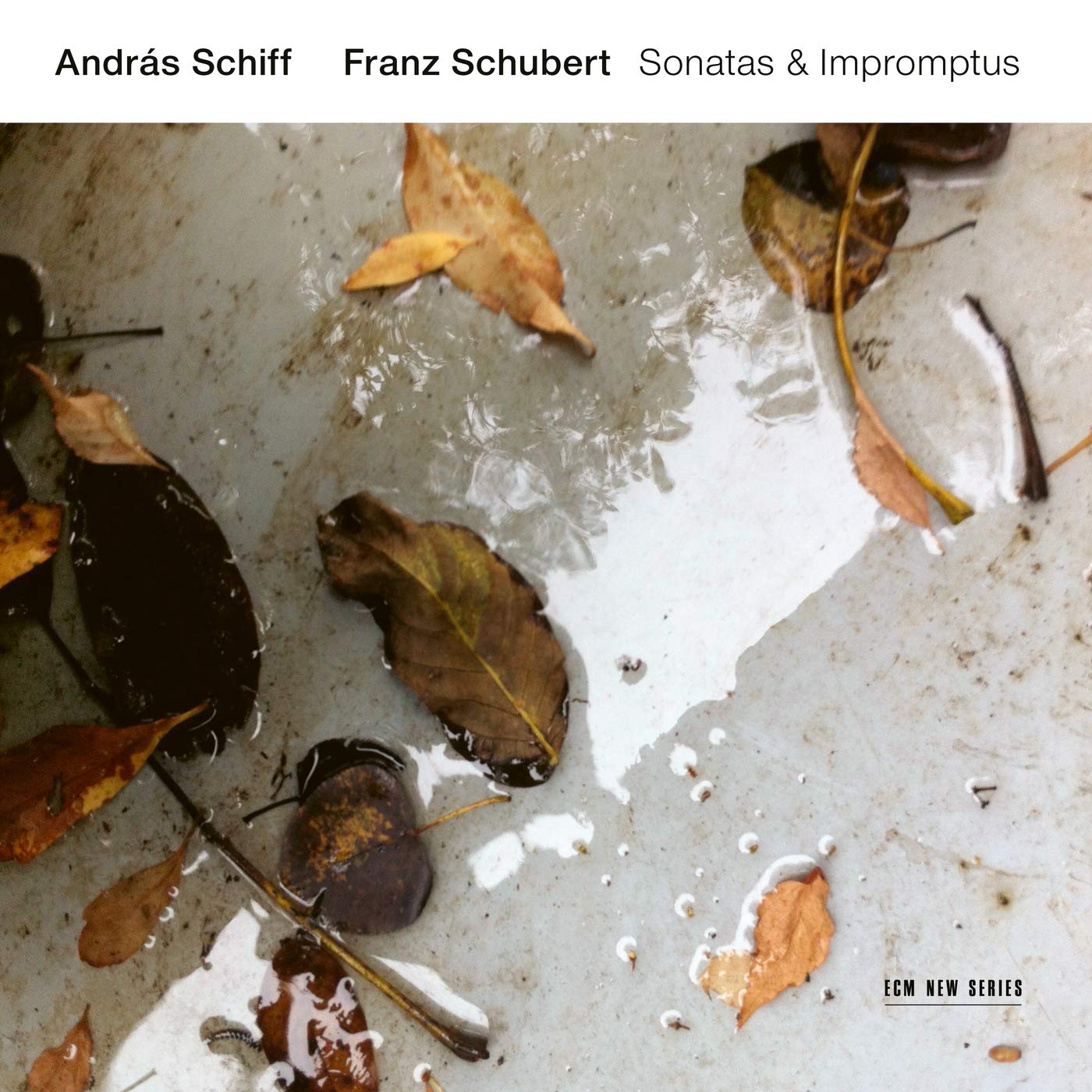 Schubert: Sonatas & Impromptus András Schiff (fortepiano) (ECM)
In which András Schiff plays an early 19th century Viennese fortepiano made by Franz Brodmann... The sound is remarkable, impressing Schiff so much that he bought the instrument in 2010 and loaned it to the Beethoven-Haus in Bonn, where this Schubert anthology was recorded. You notice that the different registers have different timbres, the bright treble set against a warm middle and a lean, transparent bass, meaning that the left hand never overpowers the right. Schiff's sustaining pedal has a more fleeting effect, allowing it to be deployed more often. Two hefty Schubert sonatas share the set with two sets of shorter pieces, the D899 Impromptus and the D946 Drei Klavierstücke, pieces rightly described here by Misha Donat as "impromptus in all but name". There's a shockingly violent close to the second impromptu, and in the third we marvel at how clearly Schiff articulates the rippling left hand sextuplets, every note audible. The three late pieces are no less enigmatic, Schiff finding plenty of exuberance in the final Allegro's outer sections.
The sonatas fare equally well. The C minor work's Adagio is brilliantly paced, and Schiff's crystalline articulation in the galloping finale defies belief, the last chord like a door slamming shut. It's paired with the D959 A major sonata. There's a terrifying moment halfway through the slow movement when Schiff suddenly lets rip. You fear for the safety of his fortepiano, the outburst brilliantly captured by ECM's production team. Shadows are largely banished by the time we reach the close of Schubert's expansive finale, the sound engineers wisely giving us 30 seconds of silence to cool off. All fabulous, with nifty production values to boot.
You can't imagine this music being performed with greater authority
Explore topics
Share this article