Classical CDs Weekly: Schubert, Shostakovich, Berlinskaya-Ancelle Piano Duo |

reviews, news & interviews
Classical CDs Weekly: Schubert, Shostakovich, Berlinskaya-Ancelle Piano Duo
Classical CDs Weekly: Schubert, Shostakovich, Berlinskaya-Ancelle Piano Duo
An epic 19th century symphony, historic recordings from a 20th century giant and neglected repertoire for piano duo
Saturday, 04 January 2020
Ludmila Berlinskaya and Arthur Ancelle take a break
Schubert: Symphony No 9 Scottish Chamber Orchestra/Maxim Emelyanychev (Linn)
There's a telling photo of Maxim Emelyanychev on page 11 of Linn's booklet, the conductor beaming at the camera, the body language suggesting he's having a hard time actually sitting still. This performance of Schubert 9 is impulsive and upbeat, an irrepressibly positive statement. Yes, this is a Ninth Symphony (or eighth, depending on your point of view), but it's still very much a young composer's work. It's possible to make this music sound like Bruckner, but Emelyanychev's light touch feels entirely right, the symphony's epic size sweetened with plenty of smiles. Natural horns give the opening theme added colour, and the movement's fast main section springs into life. Emelyanychev revels in the shadowy music just before the recapitulation, making the reprise all the more jubilant. Narrow bore trombones have plenty of heft. Every detail tells, without stalling the momentum.
Oboist Robin Williams is peerless in the slow movement's main theme. The scherzo is swift but never breathless, its echt-Viennese trio swinging just enough. The Scottish Chamber Orchestra's upper strings are heroic in the finale, the brassy closing pages riotous. You'll want to cheer. Linn's engineering is well up to scratch. Start your 2020 with a bang. Buy this.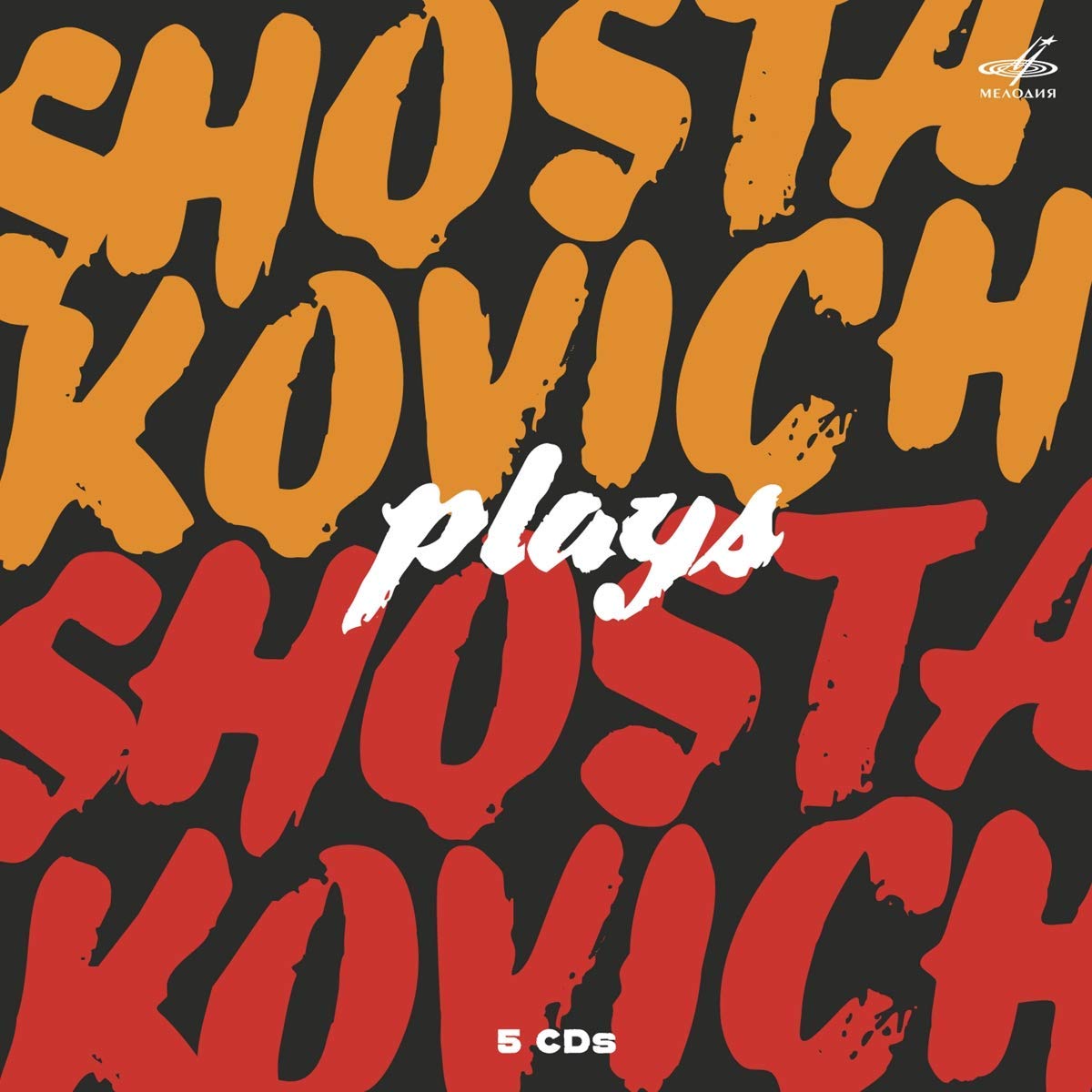 Shostakovich Plays Shostakovich (Melodiya)
Many 20th century composer-performers were well served by record companies, Elgar, Britten and Stravinsky in particular leaving superb recorded legacies. Recordings of Shostakovich as pianist are scarcer, one reason being the physical frailties which affected his playing technique. He recorded his two piano concertos in Paris in the late 1950s with André Cluytens for EMI: spirited, if occasionally shaky performances which should be on every shelf. Earlier, less familiar Soviet performance concertos are included in this compelling box set. 1957's No 1 in particular is marvellous, Shostakovich's witty, deadpan playing matched by some superb, idiomatic trumpet playing from Iosif Volovnik. The precarious final bars come close to collapse, but the sense of purpose is thrilling. Similarly enjoyable is a 1958 performance of the Concertino for two pianos with son Maxim, speeds pushed to breaking point. Describing a CD release as "essential" is fully justified in this case. Hearing Shostakovich perform a selection of his Op. 87 Preludes and Fugues is extraordinary, and we get 1940s recordings of the Cello Sonata and Piano Trio No 2. The latter, with David Oistrakh and Czech cellist Miloš Sádlo is a revelation. Taut and furious, the quiet coda has never sounded bleaker. An impulsive, compelling account of the Piano Quintet taped in 1955 pairs Shostakovich with his beloved Beethoven Quartet. Rarer still is a private performance with Oistrakh of the thorny Violin Sonata, made in 1968 in Shostakovich's Moscow apartment. Though flawed acoustically and technically, it's an incredible document
There's a 1956 account of the song cycle From Jewish Folk Poetry, but most startling of all is a recording of the Tenth Symphony from two years earlier, played as a piano duet with friend and fellow composer Mieczysław Weinberg. It carries an incredible emotional charge. Tempi, and the piano itself, are pushed to the very limit, the sense of release and excitement overwhelming. Wow. The mono recordings have scrubbed up well, and Melodiya's production values are appealing, the five CDs resembling miniature LPs.
B like Britain – music for two pianos by Bax, Britten, York Bowen and Richard Rodney Bennett Ludmila Berlinskaya & Arthur Ancelle (pianos) (Melodiya)
"What if, out of the rich British literature for two pianos, we play only the composers whose names start with B." As album concepts go, this is pretty niche. Nerds will bemoan the fact that there's no Havergal Brian or Granville Bantock, unless pianists Ludmila Berlinskaya and Arthur Ancelle are saving them for a second volume. What we do get is outstanding though, an anthology of neglected two-piano works by Bax, Britten, Bowen and Bennett. Britten's Op. 23 Two Pieces were written during the composer's wartime exile in America. An "Introduction and Rondo alla Burlesca" is all brittle brilliance, at times suggesting a chillier Poulenc. The introspective "Mazurka Elegiaca" is the stronger piece. They're smartly dispatched by Berlinskaya and Ancelle. The big moments have terrific impact (check out the bell sounds in the mazurka), each chord impeccably balanced. Britten presumably wasn't a fan of Bax. His loss: the Bax works included here are real finds. Hardanger, a musical depiction of the Norwegian fjord, pays exuberant homage to Grieg's Lyric Pieces, and The Poisoned Fountain is a moody nocturne.
You have to marvel at a Russian-French piano duo exhuming such neglected repertoire, and performing it with such authority and affection. Even rarer is the Theme and Variations by York Bowen, stylistically way out of kilter with post-war musical tastes. Bowen's unassuming, unassertive theme is the spur for 10 quirky variations, my favourite being the thunderous finale. Richard Rodney Bennett's 1974 Divertimento is frothier, its four contrasting dance movements played with abundant punch and a jazzy flexibility which would have delighted the composer.
Tempi, and the piano itself, are pushed to the very limit
Share this article