Classical music/Opera direct to home 16 - putting freelancers first |

reviews, news & interviews
Classical music/Opera direct to home 16 - putting freelancers first
Classical music/Opera direct to home 16 - putting freelancers first
Young musicians celebrated, and two major festivals online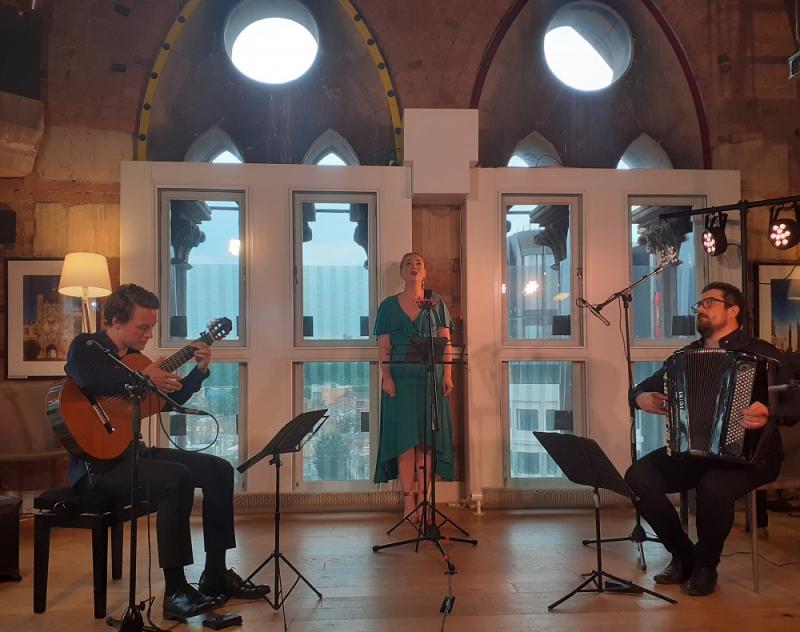 Andrey Lebedev, Lotte Betts Dean and Bartosz Glowacki in the first of City Music Foundation's St Pancras Clock Tower concerts
The latest wave of musicians to make their voices heard comes from the freelancers who haven't been able to claim anything so far for their loss of income and of the ability to work together.
As a group of top players putting out their plea observes, "readers may be surprised to learn that even those of us who appear regularly in various top orchestras - often including those who hold titled positions in such groups - are nonetheless paid on a concert by concert basis in the same way as freelancers". They need our support, while the government hangs fire on those who've slipped through the supposed safety net. One way to help is to contribute to Help Musicians UK (link at foot of article). You might also think of giving to organisations which nurture young musicians, such as the one which launches my selection this week.


City Music Foundation Summer Concert Series


Every Wednesday at 6pm, this wonderful set-up showcases the artists it's nurturing in a series of livestreamed concerts from inside St Pancras Clock Tower. The first was actually on Wednesday, but all the more reason to embed it here so we can all revel in the musicality and charm of an unexpected trio - mezzo-soprano Lotte Betts Dean (daughter of composer/viola-player Brett Dean), a natural communicator as compere as well as in popular song, accordionist Bartosz Glowacki and guitarist Andrey Lebedev. Next week's soloist is pianist Mihai Ritivoiu; on 8 July, Samson Tsoy, now well-known duo partner with Pavel Kolsenikov, teams up with violinist Emily Sun; and the brief extends to jazz piano (Tom Millar) and saxophone (Alex Hitchcock), appearing on 15 July.


OAE returns to Kings Place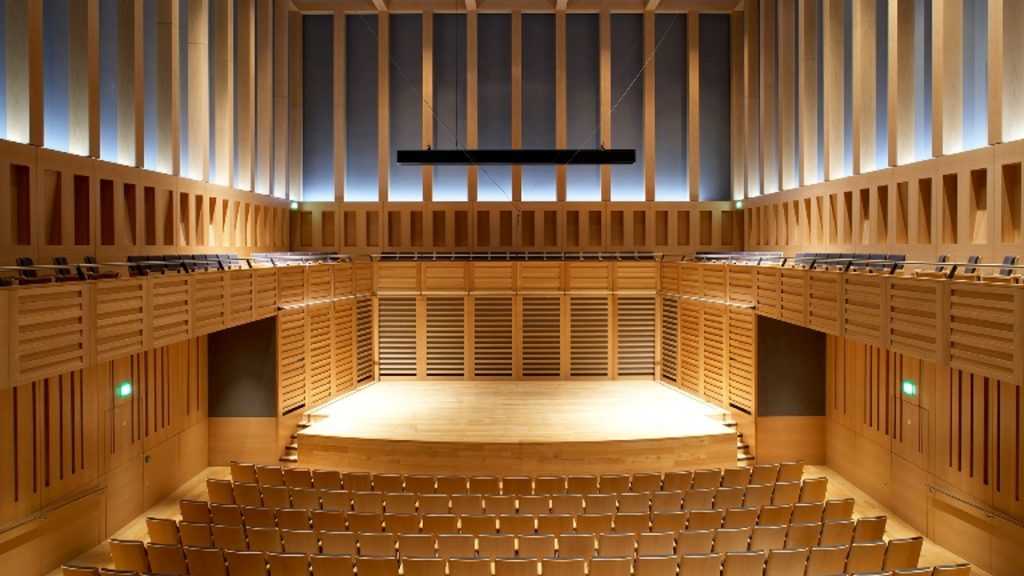 Favourite London venue for many - myself included - reopens virtually on Sunday morning at 11.30am (glorious Halle One pictured above). The Orchestra of the Age of Enlightenment offers a special lockdown edition in its series pairing a Bach cantata - a lifetime will not be enough to experience them all in concert - with scientific talks -supposedly on its YouTube channel, though it's not listed there at the time of writing. The cantata of the day is BWV 39, "Brich dem Hungrigen dein Brot", its message all about sharing with those in need, and the talk is by Dr Dickon Bevington from the Anna Freud National Centre for Children & Families, tackling issues around social distancing. Kings Place is also sharing its archive on what it calls the K Player, ranging typically widely from Mehdi Rostami on setar and Adib Rostami on tombak giving a contemporary twist to Iranian classical music (29 July, 7pm) and Ethiopian music (15 July, 7pm) to Sarah Connolly and Andrew Staples with the Aurora Orchestra in Iain Farrington's chamber arrangement of Mahler's Das Lied von der Erde (1 July, 7pm).


Mahler song-symphony and choreographed Gluck at the Royal Opera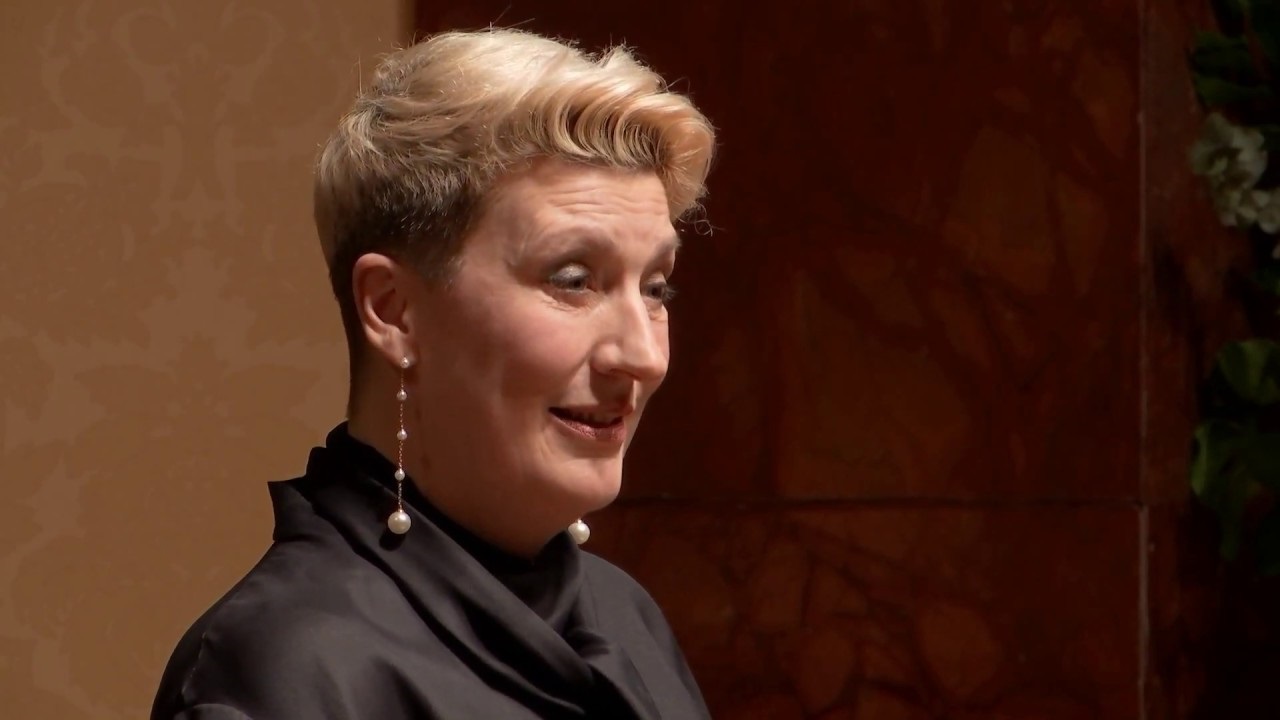 Sarah Connolly (pictured above in recital at the Wigmore Hall, 2018), making a hugely welcome return to concert life after treatment for cancer about which she has been refreshingly open, is again the mezzo soloist in Schoenberg's version of the same Mahler masterpiece, this time with heroic-lyric tenor David Butt Philip and players from the Royal Opera House Orchestra returning to the auditorium for the first time since C-19 closure. After the success of the fine-tuned opening concert - feck the begrudgers - Antonio Pappano will no doubt be an excellent presenter as well as conductor. As poetic preface, Vadim Muntagirov will dance Frederick Ashton's choregraphy to Gluck's "Dance of the Blessed Spirits" from Orfeo ed Euridice. This time, for the livestream tomorrow (Saturday) evening, you'll have to pay, but it's so little to ask - and free content won't fund companies in this crisis. Meanwhile, the Royal Opera's latest weekly back-catalogue offering, launching tonight at 7pm, is David McVicar's much revived production of The Magic Flute.


Britten's The Turn of the Screw from Garsington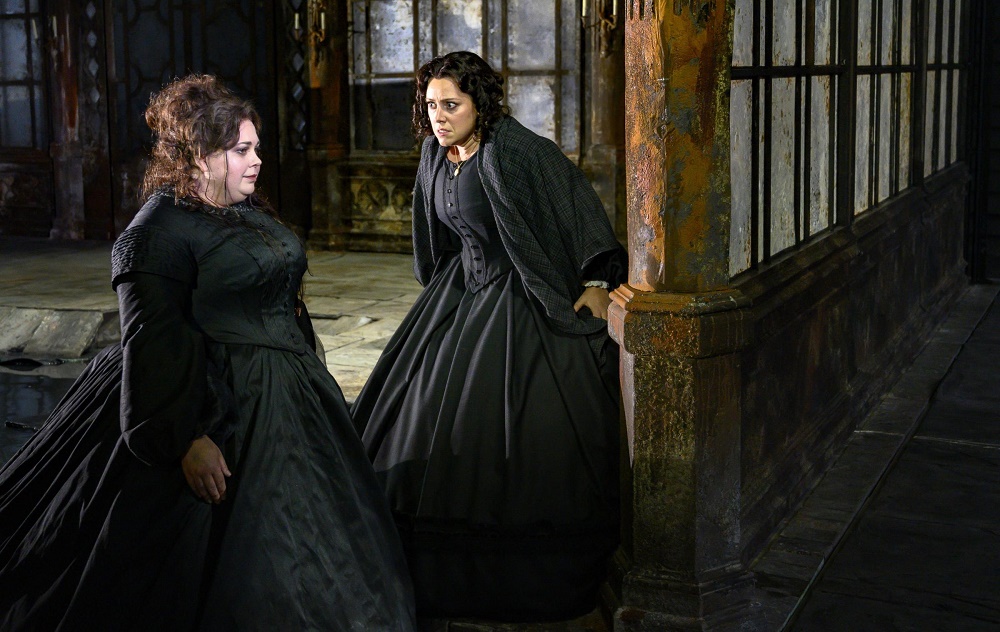 Another opera company much missed right now as the best of the summer along with Glyndebourne, Garsington, is offering a film of its 2019 production by Louisa Muller, much praised here by Stephen Walsh and launching tonight at 6pm for a three-week run. It features an outstanding interpreter of the ambiguous Governess, Sophie Bevan (pictured above right by Johan Persson with Katherine Broderick as ghost Miss Jessel), and peerless opera conductor Richard Farnes. That makes two outstanding free online versions of Britten's and Myfanwy Piper's telling take on Henry James's psychological ghost story; Opera North's equally inventive alternative is still on OperaVision.


Leipzig Bach Marathon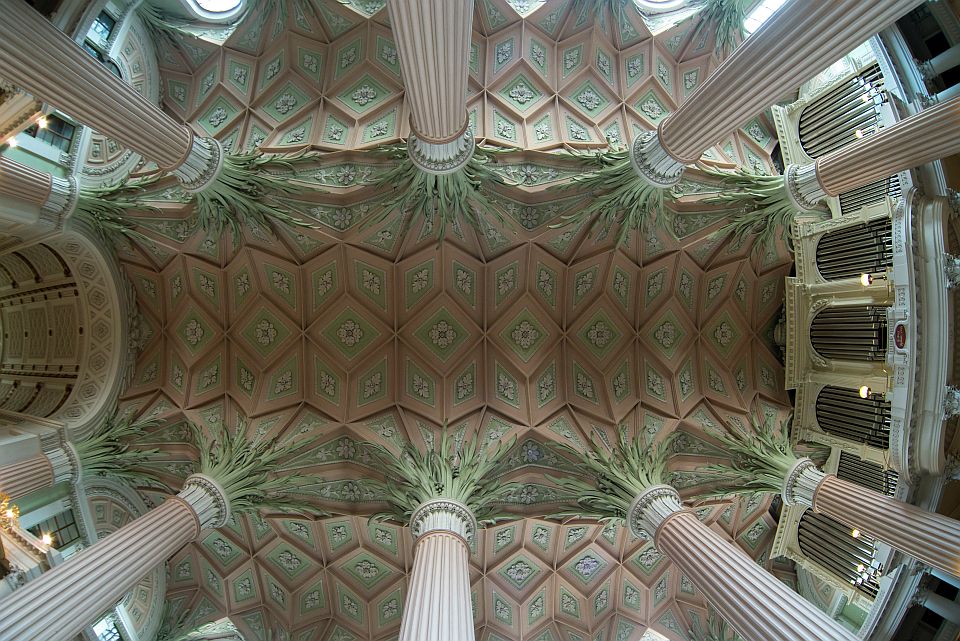 Having missed out on the first weekend, I shan't make the same mistake with the second - six hours tomorrow and six more on Sunday, culminating in a special version of the B minor Mass by Gregor Meyer featuring six singers and 12 players of the Camerata Lipsiensis. Along the way, you can join in with Bach chorales - music available online - witness more performances and, depending on how good your German is, listen to special talks. The action moves from the Thomaskirche, the centre of the Bach universe, to the Nikolaikirche with which he also had a major connection; the palm tree columns (pictured above by Holger Schmidt) will complement the performances very strikingly.


Ravenna Festival regenerates Italian musical life
Incredibly, this major international festival in one of the world's great treasurehouses is livestraming the majority of its 40 (!) programmes, following on the heels of the Bergen success-story. Only this time ther will be audiences. The town's splendid fortress, the Rocca Brancaleone, will make it possible for some distancing in the launch on Sunday night, with the great Riccardo Muti conducting the excellent Luigi Cherubini Youth Orchestra (pictured above by Silvia Lelli) he has done everything to nurture. Subsequent visitors will include the Budapest Festival Orchestra with its inspirational driving force Iván Fischer and phenomenal pianist Beatrice Rana.
Six hours of Leipzig Bach tomorrow and six more on Sunday culminate in a special version of the B minor Mass
Explore topics
Share this article