The Dream of Gerontius, City of Birmingham Symphony Orchestra, Gardner, Barbican |

reviews, news & interviews
The Dream of Gerontius, City of Birmingham Symphony Orchestra, Gardner, Barbican
The Dream of Gerontius, City of Birmingham Symphony Orchestra, Gardner, Barbican
Stunning performance of Elgar's flawed oratorio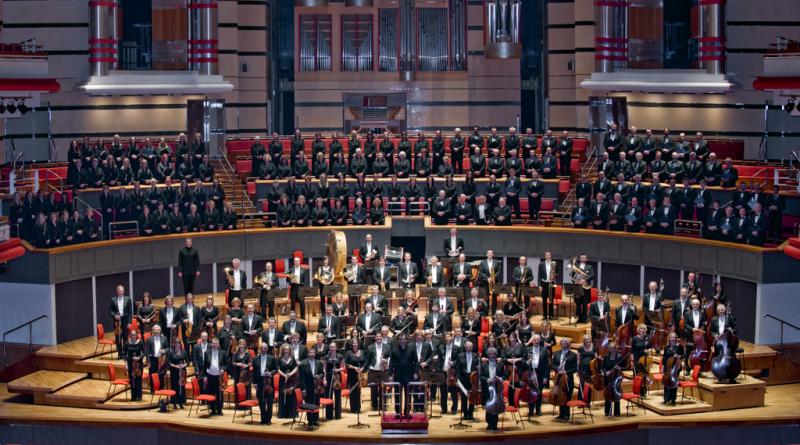 The first class CBSO and CBSO Chorus in Symphony Hall
It's one of the great perversities of modern cultural life that orchestras from America and Venezuela visit London more often than those from Birmingham or Manchester. A perversity and a shame, as last night's exceptional performance of Elgar's The Dream of Gerontius by the City of Birmingham Symphony Orchestra and CBSO Chorus on a rare visit to the Barbican showed.
Not even the cancellation of their chief conductor Andris Nelsons (owing to a family illness) or Toby Spence was able to derail things. The essentials were simply too good. There's nothing quite like a first-class English orchestra and chorus performing English music they love. The opening investigation of orchestral and choral murk, as troubled Gerontius enters the final phase of his life and seeks solace from the heavens, was chilling. The dark massy tread, which can in the wrong hands backslide into lumbering, became charged with thundery power under Edward Gardner's watch. A charge that was present too in the booming exclamations of the CBSO Chorus and the incredible hushed utterances of its chamber choir silo. I'd hear this lot sing my car manual.
The whole second part strikes me as a fundamentally unconvincing portrait of another world
The soloists weren't to be outdone. His eyes closed, his stance anxious, tenor Robert Murray delivered an impressive portrait of Gerontius, capturing that sense of inner turmoil beautifully. He too had an gob-smacking sotto voce to wow us with, one that troublingly signalling the expiry of his soul. Where was the Lord? He seemed to be leaving it all a little late. Enter James Rutherford. A more convincing guardian of Heaven, I cannot imagine. Nice to have a bit of stentorian certainty after all that metaphysical drifting.
But here, at the end of part one, my night effectively ended. I cannot, will not and do not buy the second part of Gerontius. There's way too much religious hot air for my liking. And the music does nothing to evoke the liminal world we are supposedly in. From the contrived and cack-handed attempt at colour in the Devil's chorus, to the offensively aggressive certainties of the chorus of angels, the whole thing strikes me as a fundamentally unconvincing portrait of another world. The dreamy part, it seems to me, came in the shifting sands of the first half.
Neither was I much convinced by Sarah Connolly's home-counties interpretation of the Angel. Too many rolled rs. Too much pomposity. Too much poshness. She undoubtedly sings the part well. Her final words was almost moving. And she deserves huge credit for struggling on in spite of battling, she informed us on Twitter earlier today, from the onset of bronchitis. That this was barely noticeable is a testament to her vocal abilities. But can we please calm down our vowels? And can we also replace the text for the second half with something a little more intelligible and moving? Like a car manual.
I'd hear the CBSO Choir sing my car manual
Explore topics
Share this article