Kim, London Symphony Orchestra, Schuldt/Gardiner, Barbican Hall |

reviews, news & interviews
Kim, London Symphony Orchestra, Schuldt/Gardiner, Barbican Hall
Kim, London Symphony Orchestra, Schuldt/Gardiner, Barbican Hall
Young composer Edward Nesbit keeps company with a Beethoven piano concerto and a great Walton symphony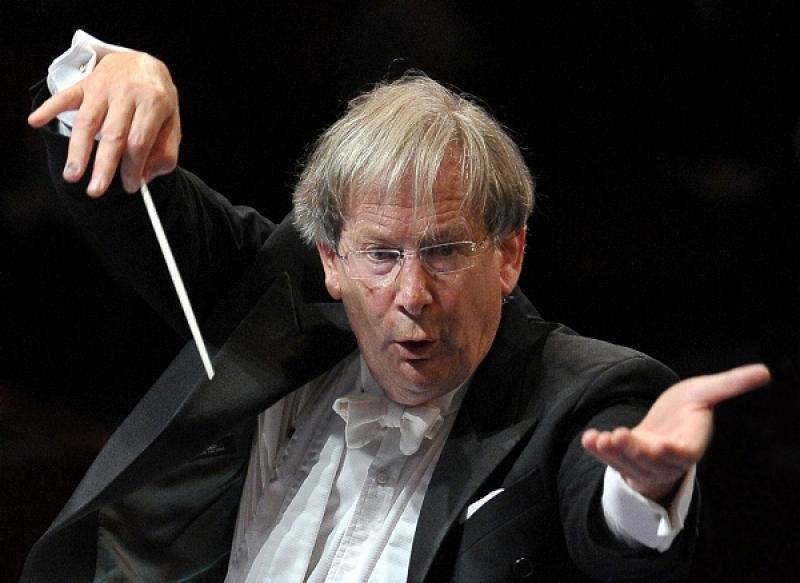 'Gardiner's fantastically clear direction propelled rhythm and cross-rhythm through the piece like electric charges'
Any young composer who finds himself at the opposite end of a programme from Walton's First Symphony had better be good. Edward Nesbit - whose piece Parallels was commissioned by the LSO Panufnik Young Composer's Scheme - is certainly that.
Indeed the aggressive brass punctuations and nerve-wracking silences that helped point up the symmetry of his very accomplished diptych might have been designed to complement the Walton - or indeed Beethoven's Fourth Piano Concerto - where silence is not just golden but potent, too.
The real meat of Nesbit's Parallels is communicated in keenly imagined and fertile woodwind writing with bassoons ripely to the fore and a harmonic interplay strongly redolent of Stravinsky. A number of poetic, even balletic, solos intensify that feeling. But Nesbit is his own man writing with virtuosic confidence and clarity. You can tell when an orchestra feels they have something worthwhile to play and the London Symphony Orchestra gave Nesbit and their first conductor of the evening, Clemens Schuldt, the full import of their concentration. Climaxes were bold and inevitable, string basses were for once not just underpinning, and - how often can you say this of a new piece - it was precisely as long as it needed to be.
Beethoven's Fourth Piano Concerto makes a drama of curtness and brevity and, with the chordal theme of the opening solo, deafening simplicity. Strange to say, but the only thing I didn't like about Sunwook Kim's marvellous performance was the opening chord. For some reason Kim (pictured below right) - standing in for the indisposed Elisabeth Leonskaja - spread the notes of that chord as might have been necessitated on a fortepiano but surely had no purpose on a modern concert grand and in so doing robbed the placement of its purity. One wonders if this stylistic gesture was in deference to Sir John Eliot Gardiner (standing in for Sir Colin Davis) or if Gardiner had put the idea into Kim's head? It struck me as fussy and out of place in the context of what followed.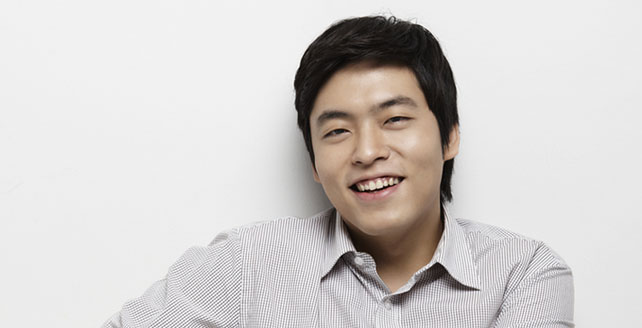 And what followed was a terrifically vital account of the piece. Kim's strong supple fingers and super-restrained use of the sustaining pedal pulled focus on brilliant articulation and though he didn't go in for the kind of heightened poetry that can take this piece into the realms of the other worldly his strong singing tone was as honest as it was expressive. He and Gardiner were a wonderfully engaging partnership and Kim's awareness of precisely when to regress into accompanying mode brought all kinds of orchestral detail to the fore. The solo cello drone in the second theme of the finale was a case in point and how exciting that was with Gardiner eliciting hard-sticked detail from his trumpet-driven timpanist.
But the heart of the matter was, of course, that extraordinary slow movement where Gardiner had his LSO strings lay down the sternest declamations from Beethoven's Furies while Kim's Orpheus took his calming oration almost literally from out of the air.
For the second time this season (Petrenko in Elgar's First Symphony was the first) a great British symphony has enjoyed a great British performance. Gardiner's sinew-stretching way with Walton's First Symphony brought back distant memories of Andre Previn's pioneering performances with this very orchestra but Gardiner's fantastically clear direction propelled rhythm and cross-rhythm through the piece like electric charges. The first movement was especially fine with Walton's schizophrenic transformation of thematic material from wistfully lyric to ferociously dramatic especially telling.
So, too, the slow movement - at once exotic and tragic - its originality, harmonically and sonically, highlighted in some really searching playing. Gardiner knows a thing or two about fugues, of course, and the finale, with its spitfire fugal writing somehow felt more of a culmination of what had gone before. That touching "last post" for the solo trumpet just before a swell of string tremolandi announce Walton's blazing peroration was given a real old-world vibrato by the LSO's principal Philip Cobb - a little corner of the piece that would be forever England.
For the second time this season a great British symphony has enjoyed a great British performance
rating
Explore topics
Share this article