Lugansky, RPO, Petrenko, RFH review - so sure in all their ways |

reviews, news & interviews
Lugansky, RPO, Petrenko, RFH review - so sure in all their ways
Lugansky, RPO, Petrenko, RFH review - so sure in all their ways
Depth and clear intent revitalise two classics, while a contemporary work takes flight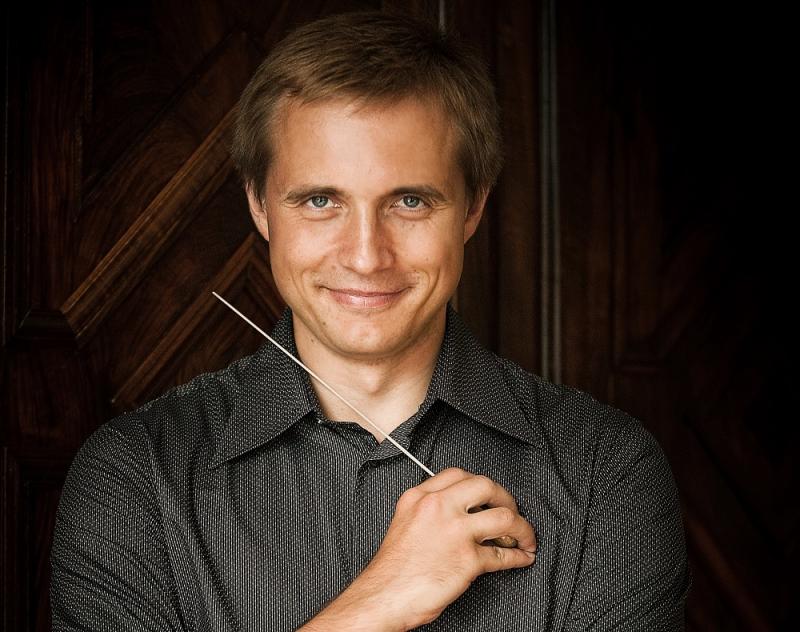 Vasily Petrenko - rightly proud of what he's achieved so far with the Royal Philharmonic Orchestra
It's a given that no finer Rachmaninov interpreter exists than Nikolai Lugansky – a few others may see the works differently, not better – and that Vasily Petrenko has an uncanny affinity with both the swagger and the introspection of Elgar. But just how clearly and deeply both made their understanding felt seemed like an harmonious miracle in the most famous of all Second Piano Concertos and a parallel journey of revitalisation from Petrenko in Elgar's world-embracing First Symphony.
So the theme of this season, "Icons Rediscovered", was for once supremely apt. Petrenko, after an engaging spoken introduction promising us that these works would transcend all that struggle and conflict, much-needed optimism right now even if it's difficult to share Elgar's "massive hope in the future", made his clarity of intent immediately felt in Lera Auerbach's Icarus, stunningly delivered by a Royal Philharmonic Orchestra on top form (which is the best London orchestra? Whichever happens to have the best conductor at the time). All flailing outlines and snap of bow-wood on instruments as Dedalus's ill-fated son flails at the start, it's a contemporary (2006) tone-poem that grabs you by the scruff of the neck and carries you upward, dangerously close to the sun, in a way that few modern openers manage.
Auerbach (pictured above by Raniero Tazzi) knows how to use the melodic hooks where many of her fellow-composers spend their time faffing about with process, and offers imaginative tonal contrasts and changes of pace in a perfect 12-minute trajectory. Icarus falls in slow motion, but his spirit rises in a poignant, unpredictable requiem pitting the lowest against the highest sonorities. The piece made a huge impression when the National Youth Orchestra played it at the Proms under Mark Wigglesworth, but I don't remember the extra dimension of fascination – the theremin, that force-field wonder where the artist must wield hands precisely, in this case to match the pitch of the violins. We wanted to see more of modest theremenist Lydia Kavina, mostly hidden from where I was sitting behind a piano lid, but we heard all, and marvelled.
How much one can tell what kind of a performance the famous Rachmaninov concerto is going to be from the soloist's opening bell-tolls. Lugansky (pictured below by Jean-Baptiste Millot) was magisterial from the start, and in his aristocratic hands the spacious sweep of the interpretation makes total sense; you forget all those pianists who decide to play it fast because Rachmaninov as interpreter did it that way. Every note registered, clarity banished over-sentimentality and the close companionship of the RPO's consummate woodwind principals in the slow movement – flautist Emer McDonough setting up the melody for clarinettist Katherine Lacey – forged an extra enchantment. Lugansky's final ebullient cut-off – all endings were so definite - won a well-deserved roar and standing ovation from an audience full of young people. His encore, the G sharp minor Prelude from the Op. 32 set, kept the flame of transcendental magic burning bright.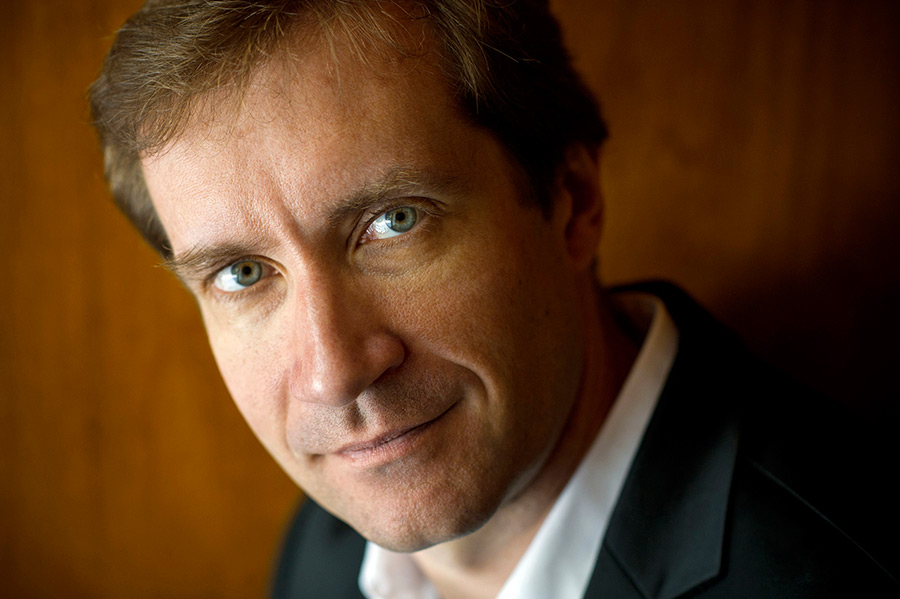 All sonorities in Elgar's mesh of assertion, insecurity and introspection worked with this first-class orchestra, hair-raisingly so in the big doom-climax of the vast opening movement. But what's most miraculous about Petrenko's Elgar (incidentally, the other Petrenko, Kirill, has been selling this great symphonist to Berlin audiences) is how well he understands the composer's unique intimacy, that quality of withdrawal which, if anything, makes him English in the sense of local to the beautiful Herefordshire and Worcestershire countryside which was his home, and how he gets the RPO strings to drop back and instantly convey it.
From the passages of bittersweet wistfulness that bring relief to the opening drama, through the river-reverie punctuating the march-mania of the scherzo to what for me is the most moving Adagio in any symphony, it all touched the soul in a very special way. Ultimately, though, extrovert momentum must carry the day, and Petrenko was just as alert to this, capping the flame-surrounded return of the great noble theme which runs through the outer movements with a final sprint to massive optimism that could not have been more exhilarating. Last night we witnessed a rare level of engagement and clarity which will put other orchestral concerts in perspective for some time to come.
What's most miraculous about Petrenko's Elgar is how well he understands the composer's unique introspection
rating
Share this article