Philharmonia Orchestra, Salonen, Royal Festival Hall |

reviews, news & interviews
Philharmonia Orchestra, Salonen, Royal Festival Hall
Philharmonia Orchestra, Salonen, Royal Festival Hall
Safe first night of the season proves fatal for Berlioz stunner
Friday, 27 September 2013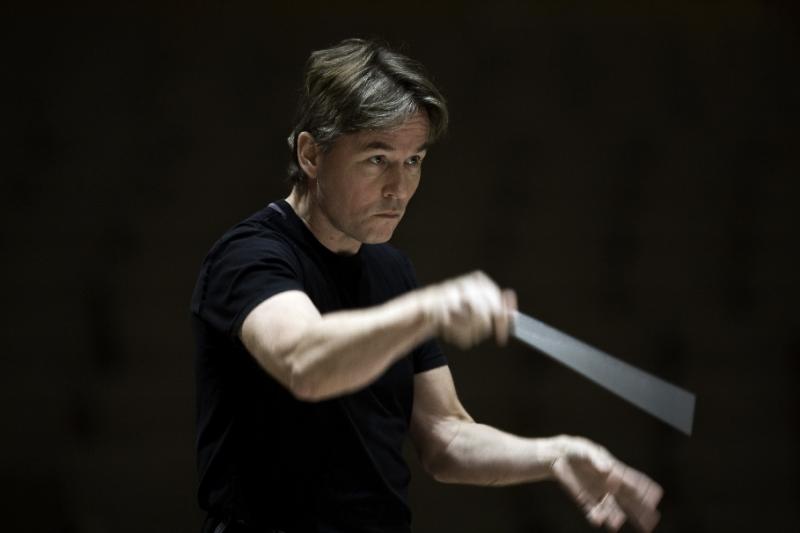 Esa-Pekka Salonen 'waved his arms around a lot'
"Lighting design". Are there two more terrifying words to find in a concert booklet? Since I last went to a normal concert, it seems that the lunacy that is the tradition of bathing audience and stage in as much light as possible as if we were some kind of site of forensic investigation or a harvest of hash has been replaced - at least for symphonic dramas like Berlioz's Romeo et Juliette - by its twin pole of idiocy: lighting design (capital L, capital D).
Last night, this meant traffic-light signalling helpfully reminding us when to feel sad (blue) or happy (orange).
Of all the works to signpost in this way, Romeo et Juliette is a particularly unwise choice. Colour is not something this relentlessly vivid music lacks. If you need extras to guide you through its dramatic contours (which follow a skeletal version of the Shakespeare play), something is going very wrong on the podium. And to an extent that's exactly what was happening. Esa-Pekka Salonen was putting on a good brash show in the easy bits then playing it extra safe in the trickier ones.
The love theme trundled slowly and indulgently into earshot like a sloppy drunken kiss
The worse culprit at first seemed to be safety. Sedate speeds fatally undermined the Strophes aria - usually an early highlight - as harps, flute, cellos and Christianne Stotijn's mezzo all struggled to keep together at such a languid pace. It did even worse things to the celebrated Queen Mab Scherzo. When done right, this movement should barely touch the ground. Here it rarely left it. It was more understandable - though still disappointing - that the massed choral interjections in Part Three were offered with so little lift.
Overcompensating for this caution, Salonen waved his arms around a lot elsewhere, engaging in crude colourism at the expense of careful sculpting or real passion. This proved costly. Moments of delicacy in the Love Scene were fleeting as the love theme trundled slowly and indulgently into earshot like a sloppy drunken kiss. Love themes are traditionally obliged to cause your heart to beat faster, not make you heave.
The solo contributions from Gerald Finley (as Friar Lawrence) and Paul Groves were committed, if under-rehearsed. Few orchestral solos stood out, except for the principal flautist's efforts.
Berlioz's Romeo et Juliette is a fabulous score. There is magic on every page. But it takes time and love to do it justice. Even though Salonen and the Philharmonia Orchestra were celebrating the renewal of their vows last night (contract extended to 2016), there seemed to be little love in this performance.
Love themes are traditionally obliged to cause your heart to beat faster, not make you heave
rating
Share this article