Prom 2, Walker, Sinfonia of London, Wilson review - sensuousness and subtlety in excelsis |

reviews, news & interviews
Prom 2, Walker, Sinfonia of London, Wilson review - sensuousness and subtlety in excelsis
Prom 2, Walker, Sinfonia of London, Wilson review - sensuousness and subtlety in excelsis
Breathtaking gamut of colours and dynamics, unique vigour from the super-orchestra
John Wilson: perfect balance between introspection and panache
Had Claudio Abbado conducted the Berlin Philharmonic in a major Elgar orchestral work – and to my knowledge he never saw the light about the composer's due place among the European greats – it might have sounded something like last night's "Enigma" Variations. Yes, John Wilson and his superband Sinfonia of London really are in that league. Elgar's cavalcade of character-studies, both inward and extrovert, is the ultimate test, the most varied of masterpieces in a various programme.
Perhaps it was a slightly over-long one. I'd have jettisoned Bax's Tintagel in favour of a pleasing symmetry in four works, placing Walton's dizzyingly brilliant Partita for Orchestra in the first half after Vaughan Williams's Fantasia on a theme by Thomas Tallis, and opened the second with Huw Watkins's Flute Concerto – not least because one of the lines with which the orchestra counters the soloist's flurries sounds remarkably akin to Elgar's "Enigma" theme.
By then, too, the Proms audience might have been ready for a bit of piquant burbling. Yes, I'd cut it at least a bit, though the opening is real seize-you-from-the-off stuff, flute plunging in, orchestra responding – and Watkins knows never to smother the most fragile of concerto soloists with too thick a scoring, leaving the denser ensembles to the fascinating zones in between. Two trumpets are muted when with the flute – perfect sonorities – and unleashed when not. Adam Walker, who turned up after the interval to gild some of Elgar's loveliest moments, must have been grateful for this perfect showcase from his composer friend; he did it full, vivacious justice.
Vaughan Williams' Tallis Fantasia was a staple of the semi-lockdown months, though never, surely, with a string ensemble as big or as lustrous as this. Those five mystic chords at the start brought immediate air from another planet to an admittedly not too stuffy Albert Hall on a warm night; the ensemble lined at the very top of the platform steps, some distance from the rest, sounded first like a distant chamber organ, then an angel chorus from some celestial city. Wilson's sure sense of rubato gave plenty of lithe muscle to fuller textures.
The same approach worked well for Tintagel, though beyond the filmic fanfare gestures, there's not much memorable writing here – and the piece is not so neglected (Sakari Oramo included it in his very first concert with the BBC Symphony Orchestra, where it paled a little alongside Sibelius, the real thing). With Walton's Partita, an unashamed showpiece for George Szell and the Cleveland Orchestra who gave the premiere in January 1957, individual personality leapt into action. Wilson is as taut with rhythmic energy as he is with late-romantic sweep. Walton manages a kind of concerto for orchestra within his loose homage to the Bach-era form. The outer movements are deliciously tumultuous, but the central Siciliana, more a walking-tune of which Percy Grainger would surely have approved, is the most original, starting with its duet for oboe and solo viola.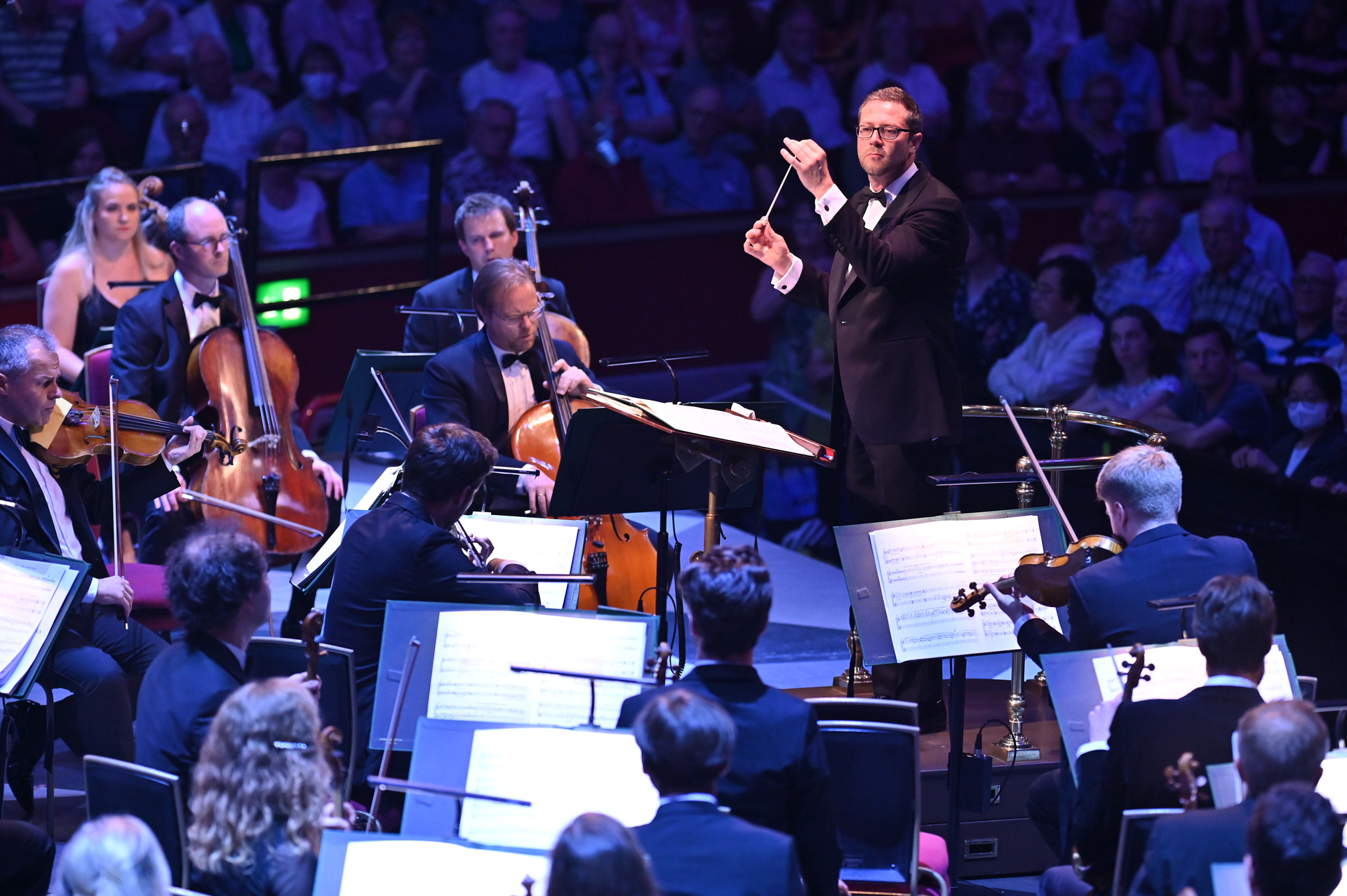 Elgar's more concentrated colouring didn't suffer in comparison. What's always seemed most treasurable in his music is the exquisite, sometimes painful introspection, the distant voices, and I've never heard an "Enigma" which captured it better. That included the most intensely quiet start to "Nimrod", forcing those who think it's about Olde England to think again (it isn't, of course – it's a tribute to a German-born Londoner based on the slow movement of Beethoven's "Pathetique" Piano Sonata).
Rhythmic precision and pure etherealism married in the "Dorabella" interlude; the pain of parting in the asterisked variation may have been so quiet that you couldn't hear the throb of the ocean liner on the timps, but its clarinet solo was perfection. And the layering of the swagger swept away all doubts about Elgar's more blustery side. I bet that when Wilson tackles the two great symphonies with his orchestra, they will sound incomparably wonderful. As for the encore – didn't know it, but guessed Eric Coates, and it was "At the Dance" from his Summer Days Suite – the simple but effective main waltz melody is still earworming me.
Most treasurable in this music is the sometimes painful introspection, and I've never heard an 'Enigma' which captured it better
rating
Explore topics
Share this article