theartsdesk Q&A: concert pianist Lucy Parham |

reviews, news & interviews
theartsdesk Q&A: concert pianist Lucy Parham
theartsdesk Q&A: concert pianist Lucy Parham
Sixth Composer Portrait marks the Clara Schumann bicentenary
Thursday, 03 January 2019
A portrait of a pianist: Lucy Parham
"The opportunities in standard concert formats are fewer than they were. You have to be versatile and look at different ways to bring this rich canvas of music to your audience," says pianist Lucy Parham.
Over the past decade and a half, she has developed a speciality of devising and performing "Composer Portrait" concerts with actors, in which classical piano repertoire is performed alongside readings and stories which tell the life-story of a
composer
.
The first of these portraits was Beloved Clara, the story of Brahms and the Schumanns, which was premiered in 2002. Since then, four more have been added to the repertoire: Odyssey of Love (Liszt), Nocturne (Chopin), Rêverie (Debussy) and Elégie (Rachmaninoff).
The list of actors with whom she has performed these five concerts with is a work of art in itself: Juliet Stevenson, Harriet Walter, Simon Russell Beale, Simon Callow, Jane Asher, Jeremy Irons, Roger Allam, Henry Goodman, Dominic West, Emilia Fox, Joanna David, Alistair McGowan, Patricia Hodge, Niamh Cusack, Rosamund Pike, Tim McInnerny, Michael Maloney, Gabrielle Drake, Edward Fox, Greg Wise, Samuel West, Alex Jennings, Martin Jarvis, Timothy West, Charles Dance…
Lucy's sixth programme in the series will be launched this year. I, Clara: Clara Schumann – A Life in Music will mark the bicentenary of Clara Schumann's birth, with Juliet Stevenson, Patricia Hodge, Dame Harriet Walter, Niamh Cusack and Joanna David already booked to do the early performances of the new show. Interview by Sebastian Scotney:
SEBASTIAN SCOTNEY: The first of your Composer Portraits was of Robert Schumann. Was your curiosity about his music and his life how all this started?
LUCY PARHAM: I always felt I understood his musical language. I can't explain it as I was very young but it seemed to speak to me in a way that some other composers did not. I always felt there was an inner language and an inner meaning which I understood. With some composers their music is a way of getting straight to their soul and understanding them as human beings. For me, he was one of those composers.
The combination of music and words in performance is far from straightforward. Do people ever complain that they just want to enjoy the music and that the talk is superfluous?
Occasionally I may hear something like that but it's very unusual. Often people ask about different parts of the story which I haven't been able to cover due to the restriction of the length of the show. Sometimes people will say "oh, what happened to his son?" Or " I wish you had concentrated more on the later years" or something similar. But the fact is there is only a finite amount of time in which to tell the story and this has to be illustrated fully with music so we can't be there all night!
But there is presumably positive feedback as well.....
My greatest happiness is when people say they feel they know the composer much more having seen one of the shows. And that they want to discover more about them and their music. My aim was (and still is) always to make the composers human. With all the frailties and foibles that afflict us all. I don't believe it's necessary to know the details of a composer's life in order to interpret their music but I do feel that it helps.
I hope that all kinds of audiences will come to my shows. Often they come to hear a specific actor and may not be regular concert goers, but this kind of evening can change that.
How do the ideas to do a specific show get flowing? Are you doing all the research yourself, or is there a team now?
These days I do all the research myself. I immerse myself in books, letters and diaries. Suitable passages and stories now tend to spring out at me. For instance, every show needs to have some of a lighter moments. You cannot have 90 minutes of doom and gloom! In my Rachmaninoff show there is a lovely story about him performing with Kreisler which is very funny - and also his reaction to hearing Mickey Mouse play his famous C sharp minor prelude. I often laugh in the performance - even though I've heard the stories many times.
I read a lot of biographies and sometimes you can learn things from the strangest of places! Even by watching old biopics and discovering articles from 100 years ago.
Sometimes people in the audience have given me valuable feedback after they have seen a show. I always find it helpful.
You have developed momentum now, but in the early stages it must have sometimes been hard to persuade actors to step out of their comfort zone?
To be honest, I haven't found that a problem. I hope that all the actors enjoy doing the shows and I don't think I have worked with anyone who has been outside their comfort zone. Most of the actors I know and work with love classical music and it's a wonderful way for our to professions to bond. It also gives me a huge amount of pleasure to be on the stage with such highly accomplished actors. I've always loved the theatre and this combination of words and music is a particular thrill for me. The world of the solo pianist can be very lonely. I spent many years doing pretty much solely solo recitals and concertos and, wonderful though that is, it is a fairly solitary existence. (Pictured below, Lucy Parham and Simon Russell Beale at St. John's Smith Square in 2014 by Amy T. Zielinski)
Do the scripts evolve as you see how they work in performance?
All the shows are constantly evolving and changing. The actors also have an input and point out things that do or don't work for them. You have to begin at some point by putting a new show in front of an audience. I usually like to start with a very small audience and see how it goes. Feedback is extremely useful. Once you're on stage you get a feeling for what works, how things flow as the story unfolds and whether narration passages are too long. Or too dense. It is often hard to edit the narration. This is usually an initial problem as things always need to be cut and adapted.
Music with speech is surely a tricky balancing act. A reviewer once alluded to the issue that in this form there needs to be a moment of silence, for the music to die down before the speaker enters. How do ensure that the actors allow that to happen rather than jumping up prematurely?
I totally agree with this. The trouble is, that it is something that another performer tends to feel. The acoustic also makes a big difference. For instance, in my Debussy show, there are a lot of slow, atmospheric endings. It wouldn't be good if the narrator jumped in before the music had been allowed to fade and before the pedal is lifted. We always rehearse these endings and talk about the importance of waiting for the right time to come in. To a certain extent it's the same for me when I come in on the back of narration. Sometimes it needs to be very quick and at other times I need to wait for the audience to digest the last sentence.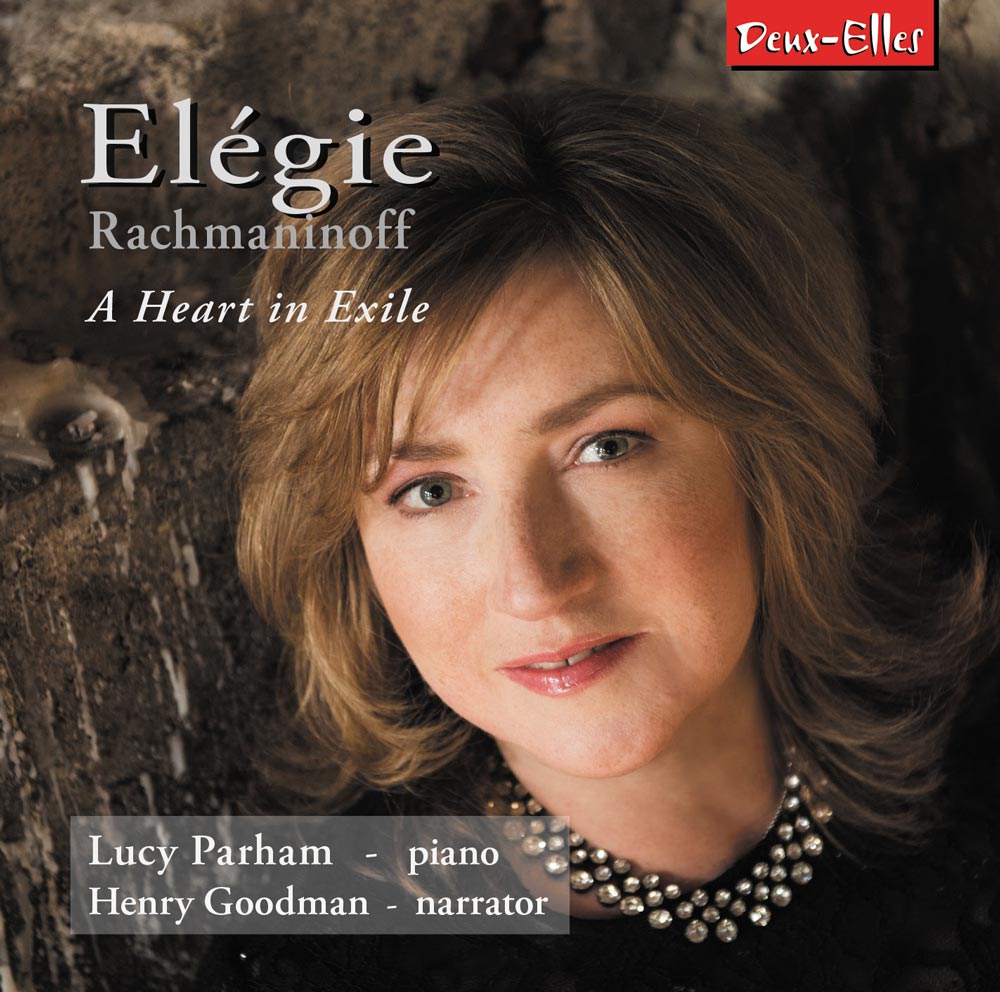 Do you ever have to adapt the script for particular actors? Presumably each actor finds different nuances in the script…
Every actor finds a different nuance. Sometimes they suggest small changes which are usually very helpful. Some actors like to do things in completely different ways. Some actors use accents, some not - some "narrate" whilst others in really "inhabit" the character. It's a very individual and personal choice.
You sometimes play these concerts in halls approaching a capacity of 1,000. Does that work and what about amplification?
I do think these shows work best in slightly smaller venues. Essentially they are chamber music evenings. We have performed in venues of over 1000 seats and then of course it is necessary to use some form of amplification. Unless, of course it is theatre. In which case all the actors will be used to working in that space that size as it is their profession! But in a large concert hall it will be necessary.
The intimacy of a smaller space is perfect for telling this kind of story and really getting drawn into the narrative. But on the plus side, one can make them more dramatic in a larger space and use that for further projection. I think each has its pros and cons.
Turning to the new show, do you have one or two actors for it?
The new show I, Clara has only one actress in it. I wanted to make this a retrospective of the life of Clara Schumann. This is one of the contrasts to the first show featuring Clara Schumann, Beloved Clara.
It was important for me to distinguish between these two shows and there really is a marked difference. The new show traces her whole life from child prodigy under the influence of a fairly tyrannical father, marrying Robert Schumann, mother of eight children, and all the challenges she faced during these years.
Clara Schumann survived for another 40 years after Robert Schumann died and she accomplished a huge amount in this time. And of course the importance of her relationship with Brahms cannot be underestimated.
That majority of her life is often overlooked as most people focus only on the intense and infamous love story between her and Robert.
What kind of a character was Clara Schumann?
She was very strong, loyal, fiercely independent, and exceptionally talented. She gave over 1,500 concerts during her lifetime and we should never forget that she was more famous in her life than Robert Schumann was. She was a phenomenally good pianist, of the highest international calibre. And she wrote a lot of beautiful and highly accomplished compositions. The fact that she achieved what she did as a woman,and during the time that she was alive (in the mid-1800s) is really quite extraordinary.
I felt that her story should to be heard in full and that we should recognise the huge influence she has been on classical music and on the solo piano recital. She and Liszt created the solo recital in the format as we know it today.
What piano works of Clara Schumann do you prize the highest?
I think the Piano Trio is a masterpiece. And there are a lot of beautiful songs and short piano pieces. The Romances (Opus 11) are a good example. I have played and recorded the Piano Concerto (which she wrote when she was 14) and it is fiendishly tricky!
You have developed a broad range of activities as broadcaster, teacher.. and putting together concert series. This variety seems to suit you...
I feel very fortunate to have such a varied career. I find it really very stimulating. As a pianist you often spend a lot of time alone, so it is interesting to spend time with your colleagues and people who work in different musical spheres, such as broadcasting and presenting. I have been fortunate to present some programmes for Radio 3 and documentaries for Radio 4. I enjoy all the research involved in this and I also enjoy interviewing other people for the programmes. For instance, I was recently doing the presenting of Medici TV coverage of the Leeds Piano Competition. The coverage was live and I was working with Petroc Trelawny. I learnt through so much by watching him at work. What a pro! This took me completely away from my "day job" and it was a wonderful experience!
And you are also a jury member in competitions...
I take jury work very seriously. It is important to listen to every candidate with great care, as I know how much work has gone into preparing for that audition or competition. I remember so clearly myself what it is like to be on the other side. The person auditioning. So, as a jury member you have a real responsibility and duty of care.
Is this varied role a route you'd recommend to young pianists setting out?
Things have changed vastly in one generation. When I left music college there were a lot of people who could make a career out of playing the piano, in solo and chamber repertoire. It was a minority of course, but now this is much harder as I think the opportunities in standard concert formats are fewer than they were. You have to be versatile and look at different ways to bring this rich canvas of music to your audience. I would always recommend diversifying. You learn a lot and I think it makes you more of a rounded musician.
My greatest happiness is when people say they feel they know the composer much more having seen one of the shows
Explore topics
Share this article