theartsdesk in Verbier: Festival with Fireworks |

reviews, news & interviews
theartsdesk in Verbier: Festival with Fireworks
theartsdesk in Verbier: Festival with Fireworks
Mozart and Mahler at a festival that's about so much more than just star-power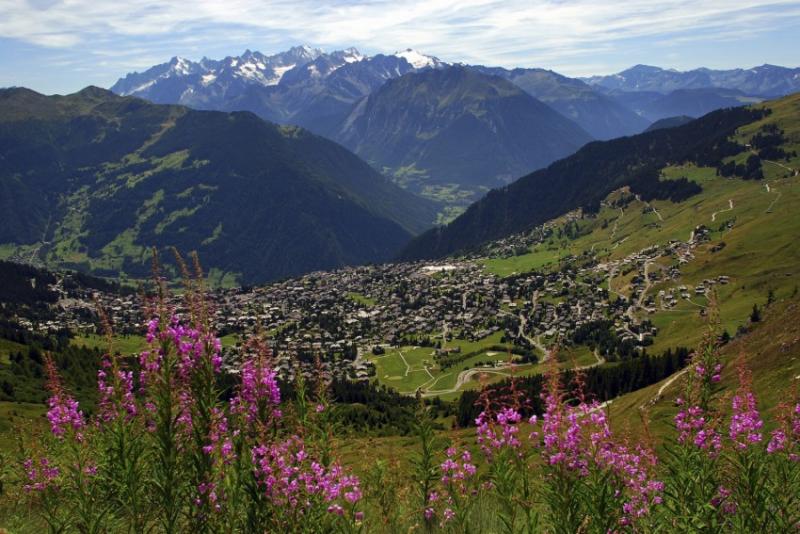 The Sound of Music: Verbier's mountain home sets the bar high for drama and spectacle
Mahler's Sixth Symphony is dominated by the doleful clang of cowbells. They are an other-worldly intrusion into an otherwise familiar musical scene – unless you happen to be in Verbier, that is, in which case they are just another everyday part of the aural landscape.
Mahler's Sixth Symphony is dominated by the doleful clang of cowbells. They are an other-worldly intrusion into an otherwise familiar musical scene – unless you happen to be in Verbier, that is, in which case they are just another everyday part of the aural landscape. To hear this particular metallic clanging in its natural environment just before entering the concert hall and hearing its artificial twin, to walk out of the same concert hall into the same views that inspired Mahler to compose in the first place, is something unique to this glorious mountain-top festival.
Classical music fans are spoiled for scenic retreats over the summer. There isn't a Tuscan hillside, an Austrian lake or a French farmhouse that isn't given over to orchestras and opera, and you can take your pick of surf or turf settings according to taste. So what is it about Verbier that persuades the cream of the classical crop back each year? With festival alumni including Argerich and Auerbach, Leonskaja, Trifonov and Pletnev, Netrebko, Maisky, Masur and Grimaud, it has a particular pulling power that is unequalled elsewhere.
We owe so many fine recordings to relationships forged in Verbier
Partly it's an attitude thing. While wintertime Verbier has all the glossy, monied associations of revelry and après-ski, summertime Verbier is something rather different. This festival isn't about showing off your finest, your tour-honed concerto or symphony, it's about something rather more exploratory, more experimental. Verbier actively creates new encounters and musical partnerships – chamber groups form and reform, before popping up a year later in record shops, new repertoire is attempted and taken out on stage for the first time. We owe so many fine recordings to relationships forged in Verbier and to festival director Martin Engstroem's long history with the record industy.
Another distinctive characteristic of Verbier is its two parallel musical worlds. On the one hand you have the international superstars, and on the other you have the students. The festival's educational arm has grown enormously in recent years, with the Festival Academy Orchestra (pictured right) for young professionals and students now joined by opera students from the Solti Academy and, most recently, a music camp for 15-17 year olds. The two communities exist alongside one another, and just when you're beginning to feel jaded by another concert overloaded with star-power a teenage cellist will step up and shake you into wonder again.
A free morning concert up at Verbier's rather sternly modernist church did just that for me on my second day. Ears still ringing with the astonishing communication and virtuosity of the previous evening's concert (gathering Marc-André Hamelin, Steven Isserlis and Joshua Bell (pictured below) together for the finest performance of Brahms' Piano Trio No. 1), I listened as five different chamber ensembles – all made up of Festival Academy students in different configurations – roamed through repertoire from Strauss to Schumann, Fauré and living composers.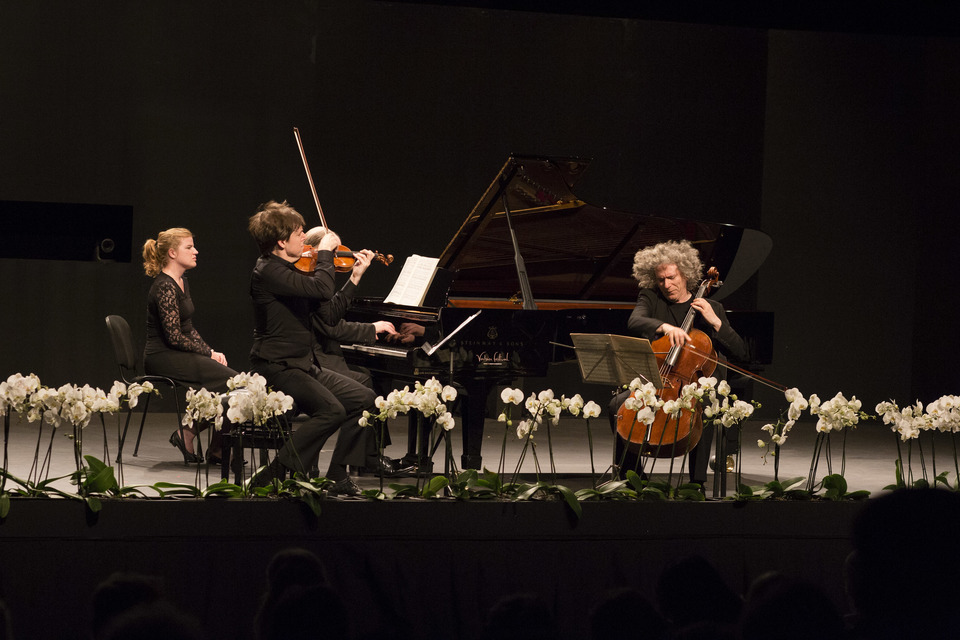 Setting so many groups alongside one another gives the same close comparison you usually only get in competitions. Proficient performances give up new secrets when set alongside so many others, and stars emerge that much more brightly. Young cellist Bruno Philippe made Brahms' G minor Piano Quartet sing with suppressed emotions, never over-working a piece that already gives so much, and creating elegant friction between generous melody and calibrated withholding.
Faure's Second Piano Quartet offered a chance to see this year's Menuhin Competition winner Stephen Waarts (winner not just of the First Prize, but also the Bach Prize and Composition Prize) in a chamber context. This 17-year-old American musician found a fluidity here that was a guiding musical thread through the turbulence of the Allegro molto moderato. What was most interesting to see perhaps was that a musician with so bright a future as a soloist was relishing the group dynamic here, playing off cello and piano with lively musicality. Would that all soloists could have this kind of instinct and training.
Visiting for the festival's final weekend you get to see the culmination of many of the education projects – this year a semi-staging of Donizetti's sunny L'elisir d'amore by the opera students, accompanied by the music camp's teenage orchestra, and performances by both the festival's chamber orchestra (in Mozart's Il Re Pastore) and the full Festival Academy in Mahler's sprawling Sixth Symphony.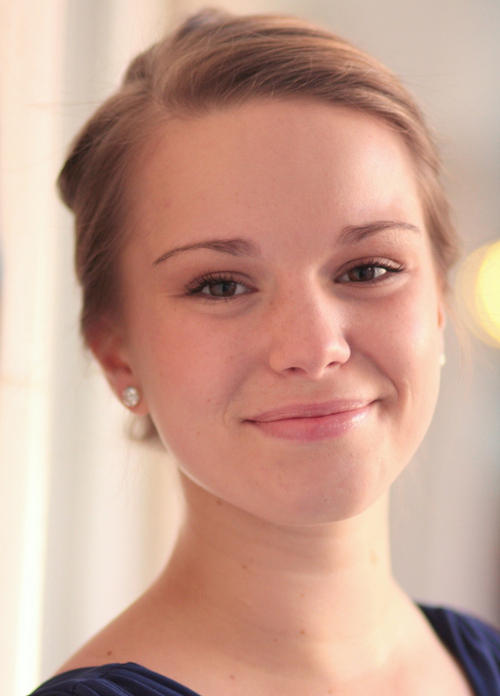 Though directed in theory by Thomas Allen, in practice L'elisir was barely staged, allowing the singers themselves and the musical storytelling of the orchestra to carry the drama. With an average age younger than most youth orchestras, this international group of teenagers directed by Jesús López-Cobos – many performing in an opera for the first time – displayed precocious skill, not only in capturing the delicate musical atmospherics of Donizetti's score, but also in their interaction with the singers.
Dulcamara's patter and Nemorino's crooning love songs each demanded that the band reinvent their sound and listen as hard as they played, and the results were tight and reliably sensitive. The singers themselves were a more mixed bag, ranging from the polished showmanship and theatrical glee of Maurizio Leoni's Dulcamara to the as-yet-unfinished potential of Marlene Devoe's Adina – seductive and assertive on stage, but still lacking the vocal character to set herself apart. More interesting, though underused, was Christina Gansch's Giannetta (pictured right). This year's winner of the Kathleen Ferrier Award has a beautiful sheen to her soprano, expressive and warming beyond an initial silver tone to display an interesting variety of colours.
For any music-lovers interested in the scalp-collecting hobby of "I saw them back when….", Verbier is a natural fit. As well as the Academy students, the festival also showcases young professionals, often from mainland Europe and Russia, who might not yet have joined the international concert circuit but soon will. Mozart's Il Re Pastore, performed in concert under Gabor Takács-Nagy, showcased just a few of these, leaving me with a list of names and voices to follow with interest.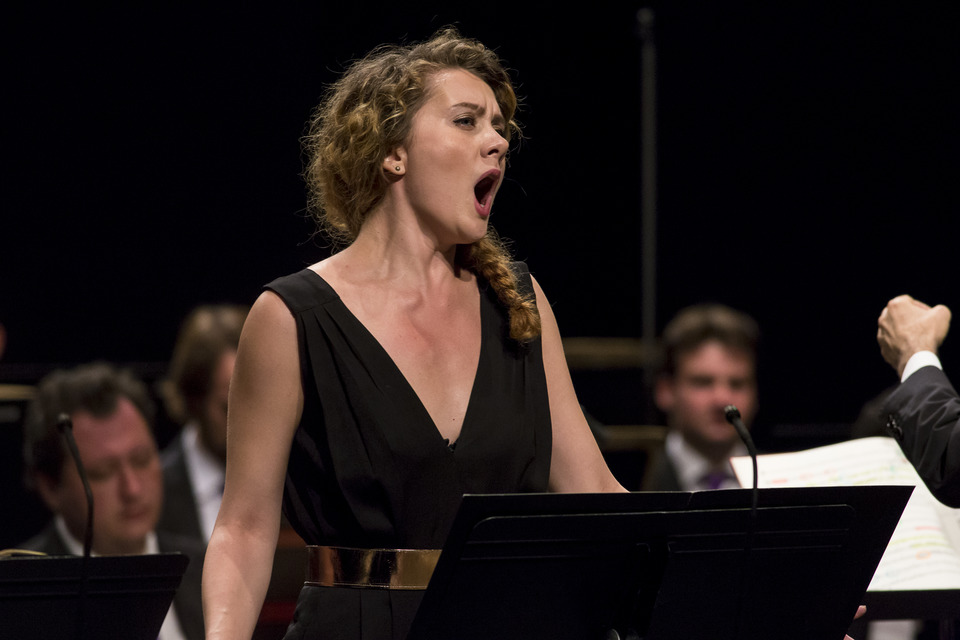 Britain was represented by tenor Anthony Gregory (so good in recent appearances at ENO), making something poised and mature out of the under-characterised advisor Agénor. But both he and Villazon-replacement Kresimir Spicer were outdone by the women of the cast. Both Emöke Barath (Tamiri) and Regula Mühlemann (Elisa) were superb, but most exciting was Romanian soprano Iulia Maria Dan (pictured left). Currently a member of the Opera Studio of the Bavarian State Opera where she has been performing small roles, Dan demonstrated here that she's ready for rather bigger things. Battling thunderstorms and a restless crowd, she made something warm and human of Mozart's juvenile king. Vocally there's a deceptive power to this rounded voice, which doesn't interfere with some precise and athletic coloratura, but adds scope and potential to a voice that already has bags of personality and charm.
And so back to Mahler – the fitting climax to a weekend of huge musical personalities and even bigger musical projects. Well over a hundred people filled the stage of the Salle des Combins for this mighty "Tragic" Symphony – for Berg "the only Sixth, despite the Pastoral". Conductor Iván Fischer (pictured right) was at the centre of an immaculately controlled whirlwind, marshalling the forces of the Verbier Festival Orchestra in a score he knows so well. Even more heart-on-sleeve than his recording with the Budapest Festival Orchestra, this performance gave such joyous conviction to the early moments of lightness – the "Alma" theme, the opening of the children's games in the Scherzo – that it wrung even harder when the music moved inevitably towards its tragic conclusion. The children fade into whimpering silence, the finale abandons music itself for the dull thud of the hammer. Superb musical storytelling took us from rhapsodic ecstasy of the Andante moderato to the bitter horror of the conclusion, unpicking Mahler's "riddles" with rare clarity.
The closing weekend of this year's festival coincided with Switzerland's national holiday. Fireworks painted the skies all night, and parties spilled out into the streets. But for sheer magnitude – a thrill sustained over time and through narrative – the Mahler outdid all. Of all classical festivals, Verbier is perhaps that most associated with chamber music, but when it does large-scale spectacle it does it to the max. It's a festival with scope and ambition enough to match its surroundings – and when your setting is the Swiss Alps, just down from Mont Blanc, that's saying quite something.
Superb musical storytelling unpicked Mahler's musical 'riddles' with rare clarity
Explore topics
Share this article