Before We Die, Channel 4 review - Lesley Sharp excels as a detective in crisis |

reviews, news & interviews
Before We Die, Channel 4 review - Lesley Sharp excels as a detective in crisis
Before We Die, Channel 4 review - Lesley Sharp excels as a detective in crisis
The personal and the professional collide in brutal crime-gang drama
Bristol fashion: Lesley Sharp as DI Hannah Laing
Perhaps inspired by its ever-intriguing Walter Presents strand, Channel 4's new thriller Before We Die is based on a Swedish original called Innan vi dör ("before we die" in Swedish).
The action has been transplanted to Bristol, whose buildings, bridges and narrow streets have been rendered atmospheric with rich colour textures and stylish visual compositions. The opening credits, with ominously pulsating music and dramatic monochrome portraits of the cast-members, also suggests we've stepped away a little from the Brit-TV norm.
Lesley Sharp stars as DI Hannah Laing, who's reaching a stage in her career where her boss Tina Carter (Rebecca Scroggs) is thinking about parking her in a backroom desk job, even if she insists that all she wants is a juicy new case get her teeth into. However, her lover and fellow-cop Sean Hardacre (Corrie and Emmerdale veteran Bill Ward) is gently suggesting that retirement and a complete change of life might be an attractive alternative for both of them.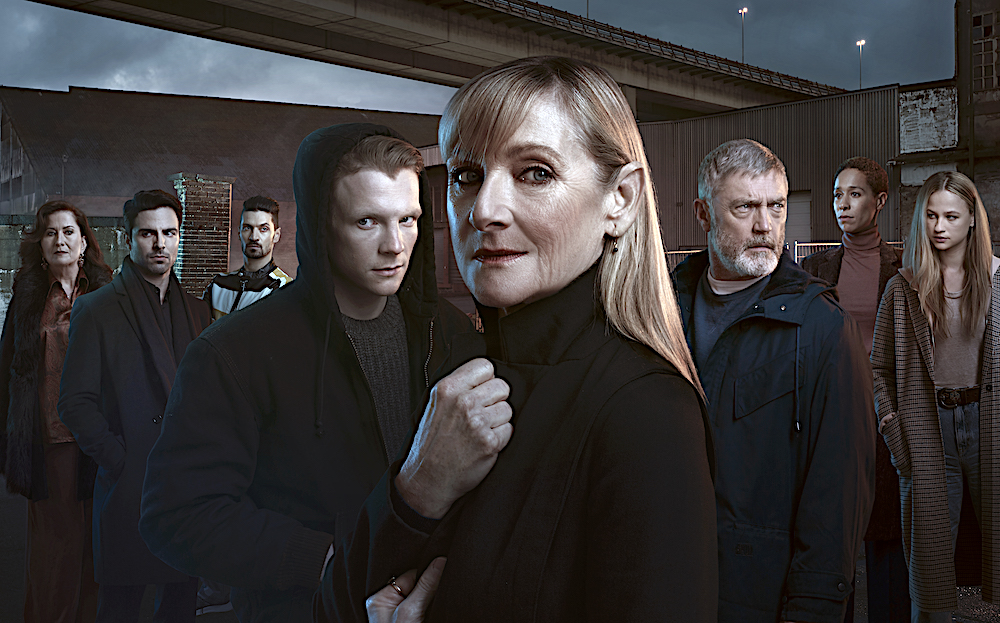 But one episode is a long time in a TV-drama life, and all this was blown to pieces when Sean abruptly vanished while supposedly meeting an informant called Issy in Bristol. A bit of instinctive sleuthing enabled enabled Hannah to discover that he'd last been seen outside a dress shop, where he apparently planned to buy the black dress in the window for Hannah. A spot of outrageous good fortune helped her to find a burner phone lying on the pavement, which turned out to be the one Sean had been using to contact Issy.
Some neat plot-knitting sketched in relationships and back-story. Hannah has a son, Christian (Patrick Gibson), who regards her with rage and loathing since she had him arrested for "possession with intent" and earned him 21 months in prison. She has a walking-on-thin-ice relationship with her ex-husband and Christian's father Nick (David Annen), though big-hearted Sean has been making big efforts to encourage Christian and point him towards the straight and narrow on his release from jail. Sharp conveys Hannah's emotional scars with a sad and weary stoicism, and the show's evocation of how the baggage accumulates with advancing years is one of its strongest features.
However, Sean wasn't happy to learn that Christian was taking a job as a restaurant dish-washer, offered to him by a drug dealer called Stefan who he met in prison. Stefan and his menacing Serbo-Croat family are persons of interest to Sean, who's been investigating drug smuggling from Eastern Europe. You can guess who's behind Sean's disappearance (pictured below, Peter Cvirn as Stefan and Patrick Gibson as Christian).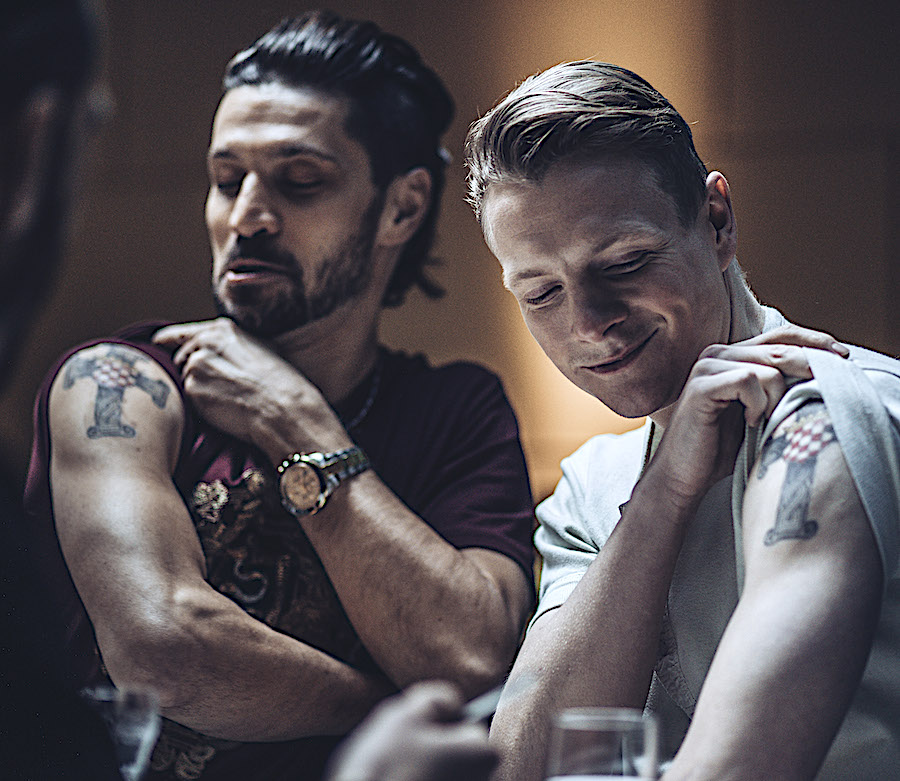 If we see Sean again it'll only be in flashbacks, after the gruesome treatment meted out to him by the thuggish Serbo-Croats, and the Balkan tentacles reach far and wide. Hannah's ex-husband Nick (surname Radic) fled to England from the Balkan wars, while her mysterious colleague Billy Murdoch (Vincent Regan, sporting a Billy Connolly-esque Scottish accent) has also been embroiled in Serbo-Croatian affairs, possibly as an intelligence agent. All on the QT and strictly hush-hush.
It seems that heartbroken Hannah and traumatised Christian are now battling a mutual enemy, with Christian dangerously inside the belly of the beast. This was a tense and powerful opener, so let's hope the remaining five episodes keep turning up the heat.