Album: Dame Shirley Bassey - I Owe It All to You |

reviews, news & interviews
Album: Dame Shirley Bassey - I Owe It All to You
Album: Dame Shirley Bassey - I Owe It All to You
The musical monolith bows out
Wednesday, 04 November 2020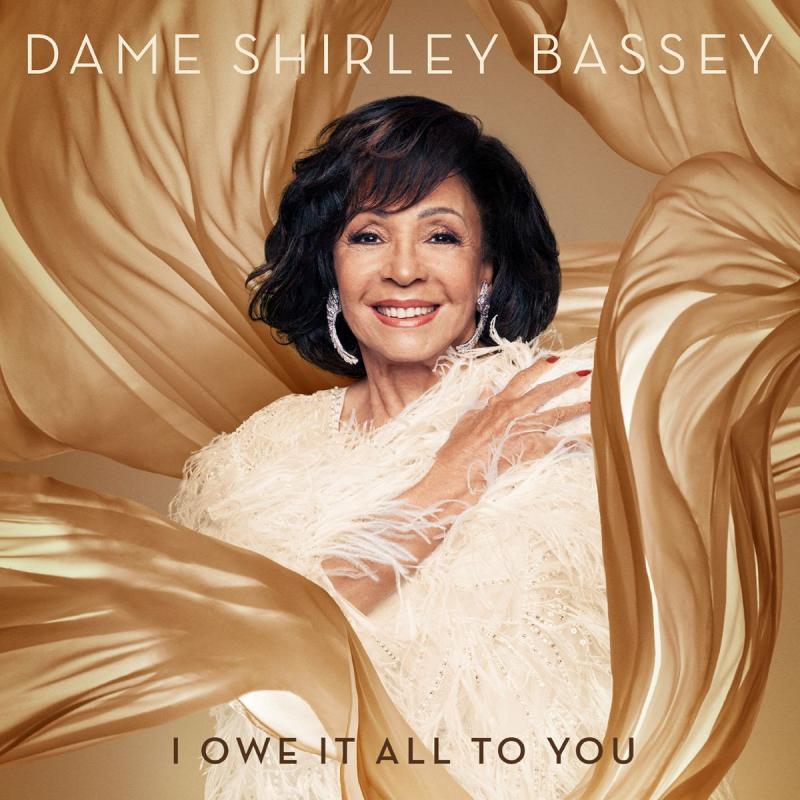 Dame Shirley: bringing it back home
The last time that these ears were grabbed by a new Shirley Bassey tune was when she went toe to toe with Propellerheads for the mighty "History Repeating" single in 1997. But it's actually only been six years since her last album, which isn't bad for a solo artist who's well into her eighties and has some 70 long-players to her name.
I Owe It All to You
, however, has been labelled her "grand finale album" and is therefore likely to be her last. Given her still powerful lungs though, Dame Shirley is not going out with a whimper but with a mighty roar. Admittedly she's firmly back in her familiar easy-listening territory and her material is primarily cover versions, but it's a roar nevertheless.
The songs that Dame Shirley has chosen for her last outing are quite a diverse bunch and include numbers that she's been performing live for years but never recorded in the studio, such as "You Ain't Heard Nothing Yet" and "Maybe This Time" from Cabaret. Elsewhere there's Elvis's "Always on My Mind", Beyoncé's "I Was Here" and "Don't Know What Love Is" from the recent remake of A Star Is Born. The real highlights of I Owe It All to You, however, are jazzy big band standard "Almost Like Being in Love" and a new tune, "Look but Don't Touch". The latter has lashings of brass and groovy '60s organ and a slight smell of the Zombies' "She's Not There", and lays down some truly hip-swinging fare.
I Owe It All to You may not have Dame Shirley breaking out into an unexpected musical tangent, but that was hardly likely on an album that sees her bow out on a singing career that began in the early 1950s. It is, however, an impressive way for her to finally step out of the spotlight.