Too Close, ITV review - capable cast struggles with unrewarding material
Too Close, ITV review - capable cast struggles with unrewarding material
Unconvincing TV treatment of Natalie Daniels novel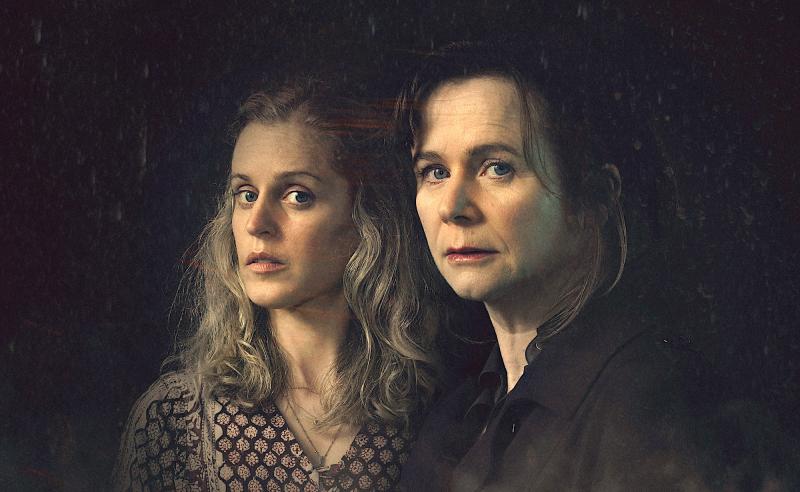 Impenetrable hostility: Denise Gough and Emily Watson
What may have happened here is that an intriguing book has been turned into a not so great TV series.
Too Close
was Natalie Daniels's well-received first novel, and she has
adapted
it for this
ITV
three-parter under her real name of
Clara Salaman
. She used to play DS Claire Stanton in
The Bill
20 years ago.
No complaints about the casting. Emily Watson plays psychiatrist Dr Emma Robertson, though unfortunately she barely gets a chance to get out of second gear. She's trying to work out why her patient Connie Mortensen (Denise Gough) drove her car off a bridge into a river on a dark and stormy night, while she was carrying two children in the back seat. For the time being at least, Connie can't remember a darned thing about the incident (in shrink-speak, she's suffering from "dissociative amnesia)".
How Connie even survived is something of a mystery, while the fate of the children is so far unknown. She certainly hasn't come through her ordeal unscathed, and thanks to some enthusiastic work in the makeup department she resembles a female Worzel Gummidge who's been struck by lightning, then chained to the back of a pickup truck and dragged across a few miles of cobblestones.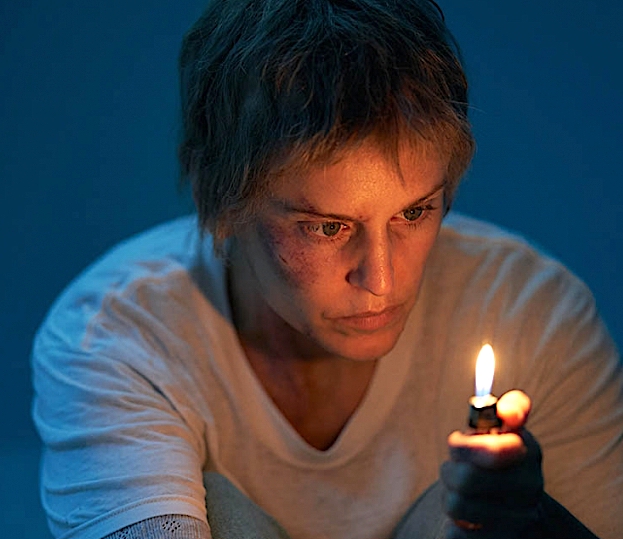 Dr Robertson tries to probe into Connie's evidently very disturbed mind, but her questions ricochet off an impenetrable wall of hostility. Connie is angry, bitter, and choking on toxic quantities of bile. She strikes back by analysing the Doc, in a far from complimentary fashion. She depicts her as a sad and woefully conventional middle-aged woman – "little miss Mary Poppins" – trapped in a moribund relationship with "your nice but dim husband". Connie is certain that Emma's sex life is a disaster area, other than a "once a month duty fuck". Nice.
Of course, some of this is true, but it's a list of generic observations that anyone with a crushing chip on both shoulders and a talent for snide character assassination might have come up with. The dynamic is supposedly that Emma feels threatened by her patient's piercing insights, as if her own mental stability is being eroded, but any seasoned mental health professional would surely be well used to this kind of thing. The snag is that Connie is so corrosively hideous that the viewer's sympathy – this one's, anyway – remains stubbornly disengaged.
But isn't this just because we're seeing tragic Connie in the aftermath of her terrible trauma? Well, things don't improve that much when we get to the flashback scenes from her previous, "real" life. She's a journalist and copy editor, and seems to live an accursed existence in a bubble of self-regarding dickheads. Perhaps inevitably, the things she sneers at in Emma's life are exactly the items missing from her own. When Connie finds herself harbouring "feelings" for her new neighbour Ness (Thalissa Teixeira), she's over the moon when her husband Karl suggests that they should both be free to take other lovers. Sadly, the outcome is exactly the opposite of the one she desires. Be careful what you wish for, babes.
I've cheated and looked ahead to the concluding third episode, which is not what you'd expect, though there's a helpful public health warning about misusing anti-anxiety drugs. A bit of a let down, all things considered.