Anemoi / The Cellist, Royal Ballet review - a feast of music in a neat double bill |

reviews, news & interviews
Anemoi / The Cellist, Royal Ballet review - a feast of music in a neat double bill
Anemoi / The Cellist, Royal Ballet review - a feast of music in a neat double bill
Rachmaninov and Elgar take the laurels in a brace of prize-winning one-act ballets
Wednesday, 25 October 2023
Meet my cello: Marcelino Sambé as The Instrument with Matthew Ball as The Conductor and Lauren Cuthbertson as The Cellist in Cathy Marston's ballet about Jacqueline du Pré
Double bills at the ballet don't often come as neatly gift-wrapped. Each of the works in question was made just before or during lockdown, arriving at its premiere by the skin of its teeth. Each went on to win a Critics' Circle National Dance Award for best choreography.
And each leans heavily on orchestral music – one a glorious swirl of Rachmaninov, the other a showreel of memories from a musical life: Elgar, Beethoven, Schubert, Fauré and more Rachmaninov. Placed side by side for the first time the two works fit as snugly as a pair of ballet slippers.
The Cellist, choreographer Cathy Marston's tribute to the life of Jacqueline du Pré, is a particularly bold concept, taking the viewpoint of du Pré's instrument, embodied by a dancer – Marcelino Sambé in the cast I saw (main picture, and below). Dressed in chestnut brown, ever-patient and subservient, he is always, indisputably, a cello and not a man, whether presenting a raised arm as a fingerboard, or responding bodily to the resonance Jackie draws from him with her bowing arm, or watching quietly from the edge of the room as she begins to register the first devastating effects of MS, the illness that was to cut short her career and eventually her life.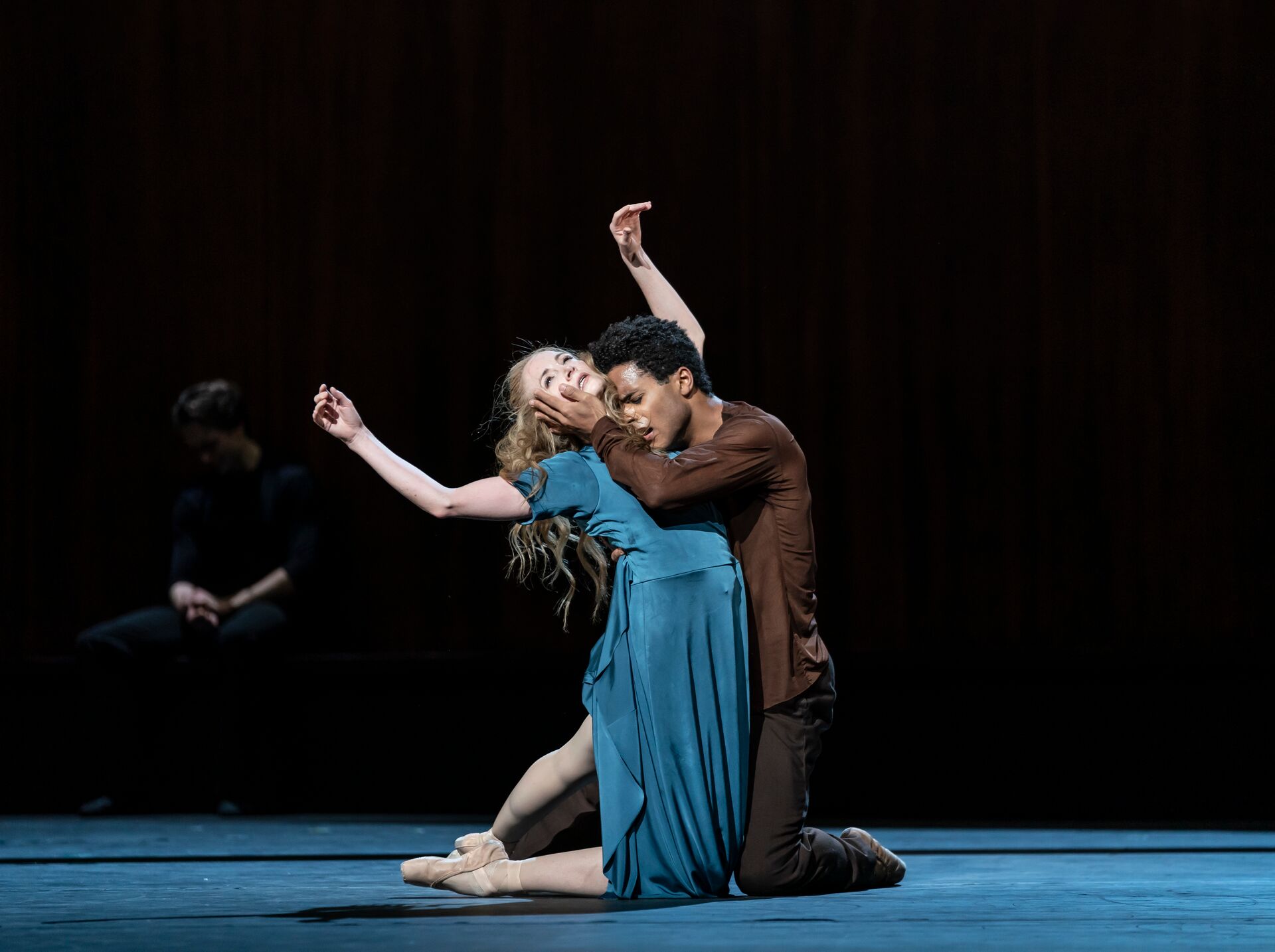 Seeing this piece for a second time, I was struck by the extent to which Philip Feeney's musical score is the engine for everything else. And it builds a satisfying emotional arc from motifs and quotations from the cello repertory without once sounding like a catalogue. Even those not versed in du Pré's famous recordings will be able to guess at them as they romp by: there goes the scherzo from "The Trout" quintet, whose rehearsal period in 1969 was captured on film, and aren't those the opening chords of the Elgar cello concerto? Almost by stealth, Feeney weaves fragments of that towering work throughout the ballet so that you feel its presence subliminally without ever hearing it outright.
If there is any criticism to be made of a piece that manages to draw both laughter and tears and send its audience home plenty the wiser about a cultural icon long gone, it's that it sometimes packs in too much biographical detail, cluttering the stage. I have yet to meet anyone who picked out the three other starry members of the Trout Quintet group, signalled for our benefit in colour-pop jerseys, and there were other bits of business that likewise were confusing or unnecessary. But these are minor cavils in a work of such diligent craft and emotional clout.
Some scenes are searingly good, such as Jackie's first encounter with the whizzkid conductor Daniel Barenboim in a performance of the Elgar concerto. Suggesting a full orchestra solely with dance movement is a neat stroke, but even better is the rumbustious joy unleashed by the choreography when musical triumph collides with first love. An exuberant pas de trois (main picture) between the teenage prodigy, her instrument, and Matthew Ball's Barenboim is daringly conceived and thrillingly executed.
Lauren Cuthbertson as Jackie accesses a mountain range of emotion across the ballet, most memorably when her character is most diminished. The final vision of her sitting impassive in a chair, back in her childhood home, is made the more tragic by a slow fade of high, spare strings. Hetty Snell is the excellent solo cellist throughout.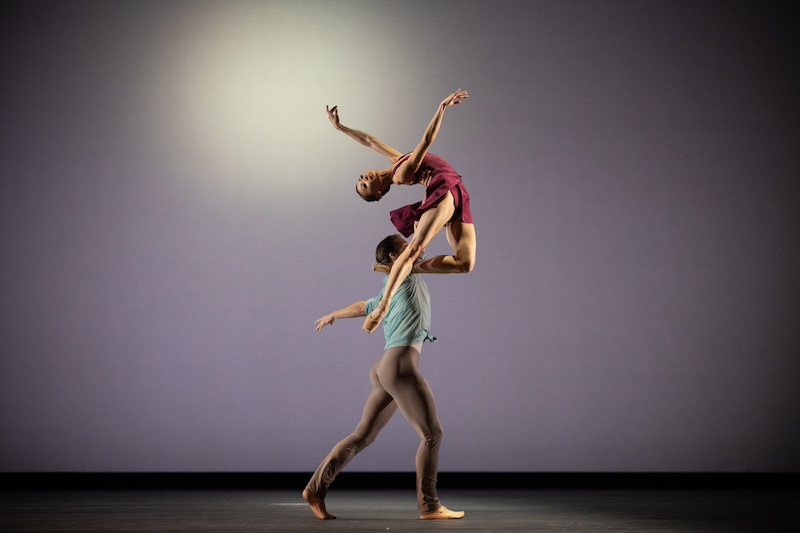 At the top of the programme is Anemoi, in reference to the Ancient Greek gods of the winds. It's an ensemble ballet that's all gusts and flurries, made for the junior members of the company and playing to their vim and verve. Choreographer Valentino Zucchetti challenges them too with some of the trickier steps in the classical lexicon and this makes for a lively ride, not least when spurred on by the galloping horn theme of the scherzo from Rachmaninov's second symphony. Boys shoot from the wings in fast diagonal leaps, while a quartet of girls deliver neat rounds of fouettées. Synchronising big jumps en masse is harder to bring off, but you have to forgive some ragged edges with energy this bright.
A hazy sun tracks across the back wall as the piece progresses, so slowly that you don't actually see it move, yet it's always in a different place when you next look. Less effective, to my mind, is the colour-coding of the leading couples, representing the hot summer winds and the cold of winter. Is magenta cool or warm? This is important, given that dancers don't wear labels or speak. The deciding factor in this case was ballerina Mariko Sasaki's gorgeously melting adage (pictured above, with Lukas B Braendsrod) danced to one of Rachmaninov's big, melting tunes. She couldn't be anything but hot. Hats off too to Daichi Ikarashi, a whirlwind in a lurex hoodie, whose airborne twisters drew gasps.
The Cellist manages to draw both laughter and tears and send its audience home plenty the wiser
rating
Explore topics
Share this article