Blu-ray: Fill 'er Up With Super |

reviews, news & interviews
Blu-ray: Fill 'er Up With Super
Blu-ray: Fill 'er Up With Super
Masculine barriers fall with a sigh in a freewheeling French Seventies road movie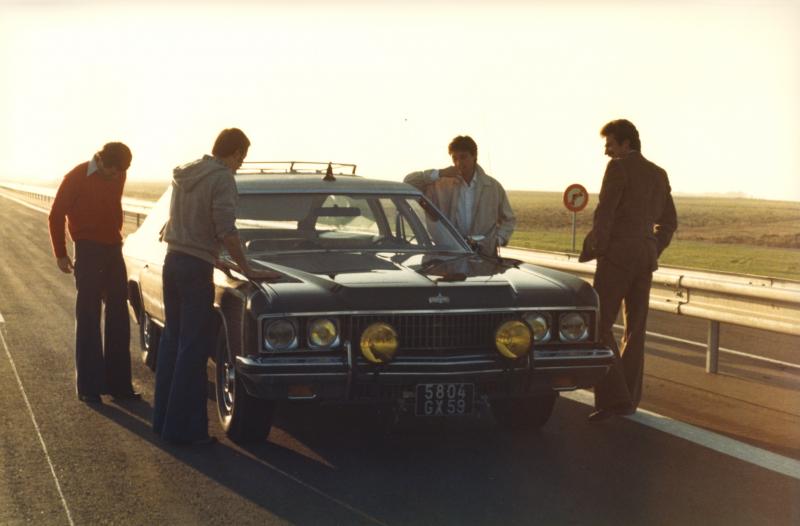 One for the road
This almost forgotten, naturalistic 1976 road movie lets four young Frenchmen off the leash in a cross-country trip from Lille to Cannes.
Car salesman Klouk (Bernard Crombey) is forced by his oppressive boss to ditch a promised weekend with his wife to deliver a rich man's Chevrolet to his Cote d'Azur mansion. His wife is contemptuously resigned to such defeats. His goofy, probably gay nurse friend Philippe (Xavier Saint-Macary) tags along, and they pick up abrasive Charles (Étienne Chicot) and his dreamy, dependent flatmate Daniel (Patrick Bouchitey, pictured bottom right with Chicot) along the way. Klouk at first plots to ditch the strangers, Charles forcing their passage to visit his little boy in Aix-en-Provence. All four are separating from beautiful women who view them with sad, expiring fondness, only Klouk maybe able to get back.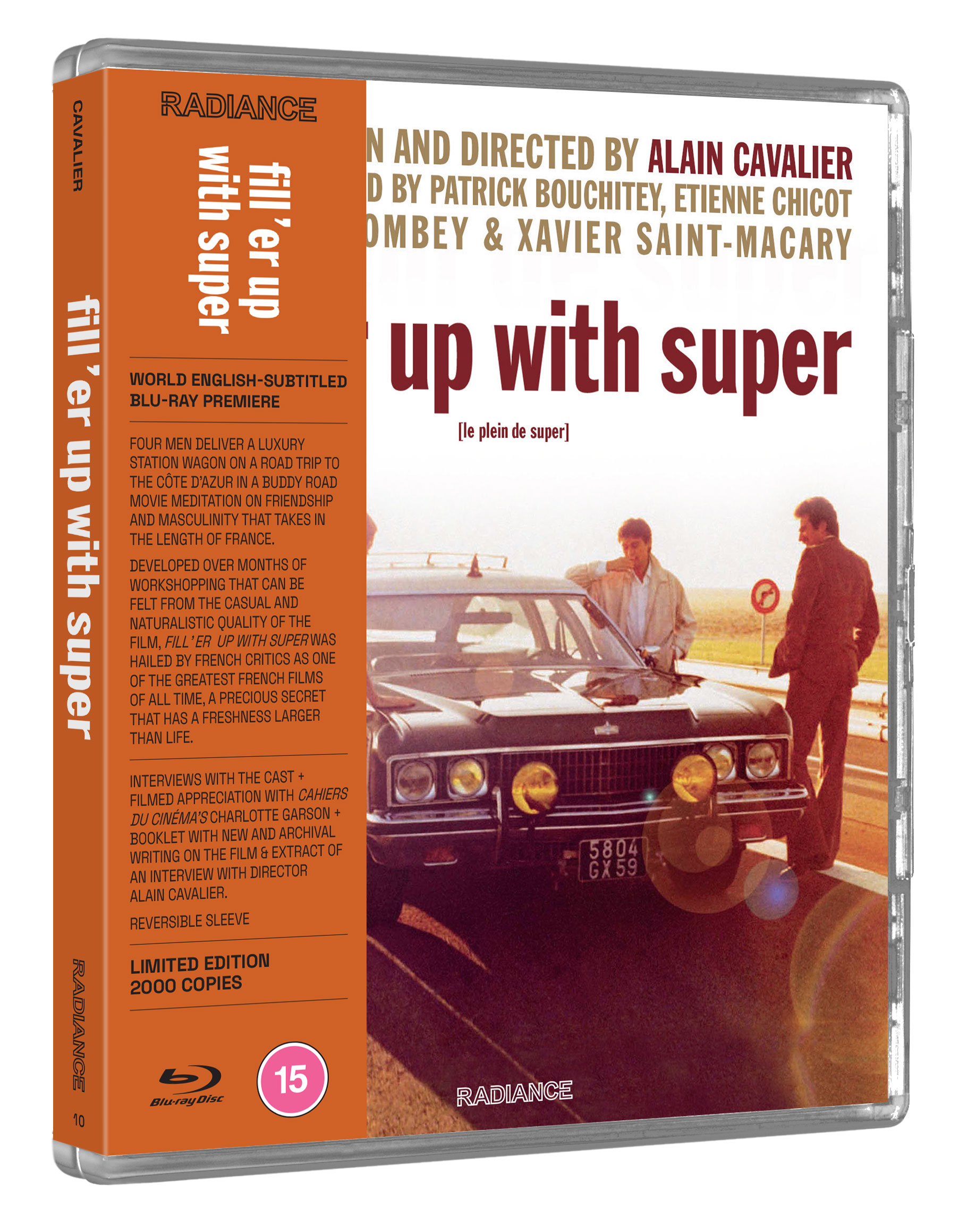 Conversation between the sexes feels real, but off-guard, freewheeling masculine talk makes Fill 'er Up With Super sing. They discuss penises, sexual positions and each other, feeling under the gun except for this interlude. Philippe's pick-up by a male stranger in a motel café pays for breakfast and is barely mentioned. Sex is still free and almost easy. Warmth sets in organically. As Crombey says in an Extras interview: "If you put different [flared] trousers on, it would all be the same today."
It's a cousin to Wenders' Kings of the Road the same year as interactions become tangibly real, and his Alice in the Cities (1974) in scenes of aimless drift between a nation's destinations. Blue dusk and night-drives through motorway hinterlands are caught. The indignity of Klouk's job and his companions' lack of work rewards them with sunlit interludes in painterly fields, conversational flights and mutual rest across each other's bodies, masculine barriers falling with a sigh.
The film's manner comes from its making. Director Alain Cavalier was a contemporary of Louis Malle, and was in the process of abandoning a career in mainstream, star-led French cinema, feeling suddenly disgusted with Catherine Deneuve's cosseting and the dolly shot's classical demands. He was about to make a film in five weeks in two rooms with his actress partner Irène Tunc, till she died in a car crash. He transferred his experiments to four actors in their early twenties, half his age, who he'd befriended. The quartet improvised their dialogue prior to the shoot, when it was edited and shaped, paralleling Mike Leigh's similar approach. Cavalier called it "a Communist film" in the wake of May '68, with everyone working and paid the same. "Looking back on it," Crombey reflects, "it was all…an unrealistic dream."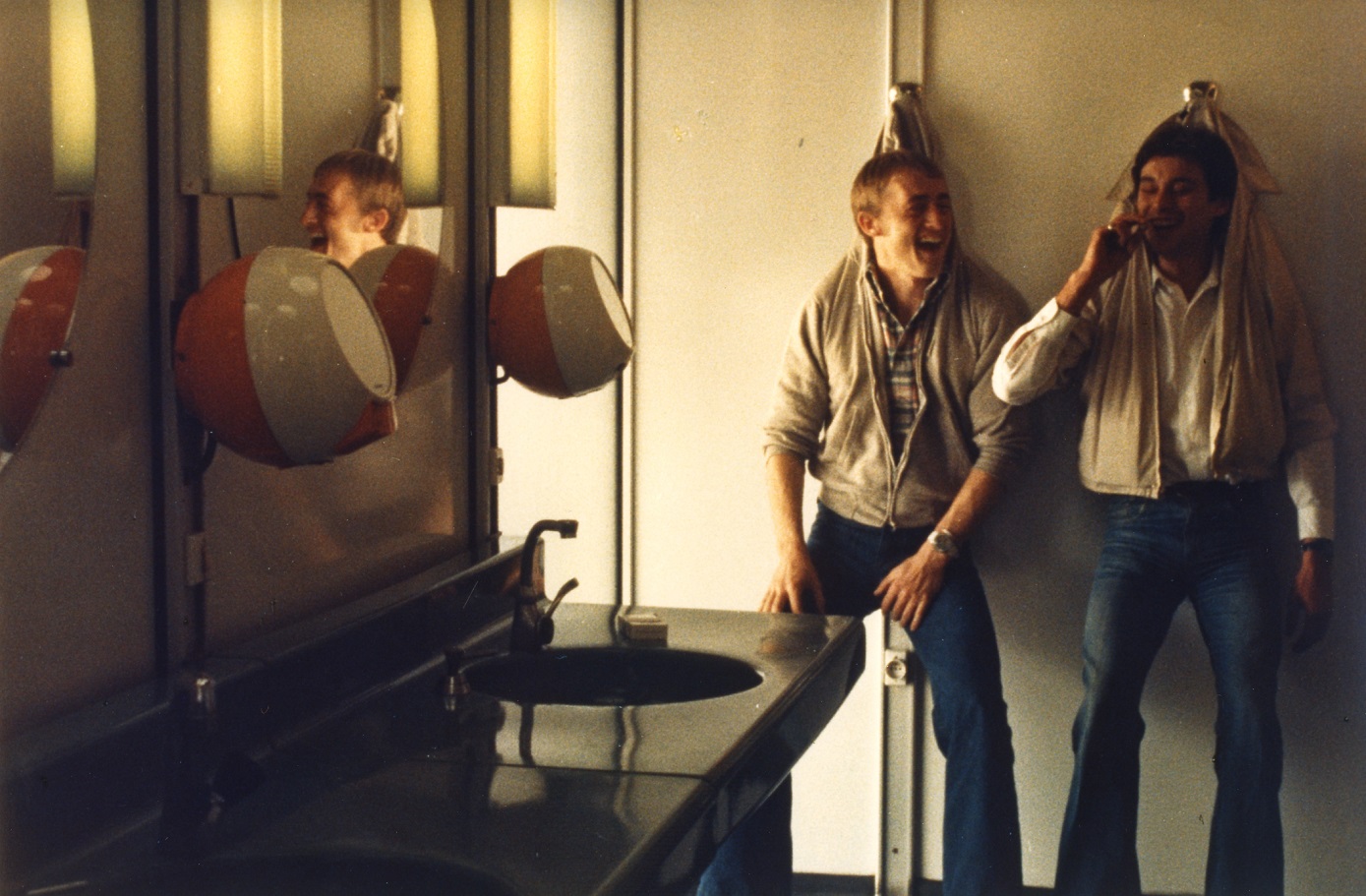 Extras include a new interview with Cahiers du Cinema editor Charlotte Gurson, who lucidly and fondly puts Fill 'er Up With Super in context. "It is a comedy, and yet it comes from a melancholy place," she asserts, made in a traumatic death's wake and featuring real and fake corpses. It's about the "diversity" and "demands of being a man", and "every 10 years, somebody realises it exists".
Only Crombey had much real success, and his 2018 interview details the actors' scrabbled careers in a "terribly violent industry". Saint-Macary died in 1988, and three Cavalier shorts catch up with his then surviving friends: Bouchitey pottering about with his cats, Chicot battered and mordant, as Charles would be (he died in 2018), Crombey flashing a comic's charm. His portrait of these men continues.
All four are separating from beautiful women who view them with sad, expiring fondness
rating
Explore topics
Share this article