Blu-ray: The Last Metro |

reviews, news & interviews
Blu-ray: The Last Metro
Blu-ray: The Last Metro
Truffaut's 1980 film, a tense drama set during the Nazi Occupation of Paris, is one of his best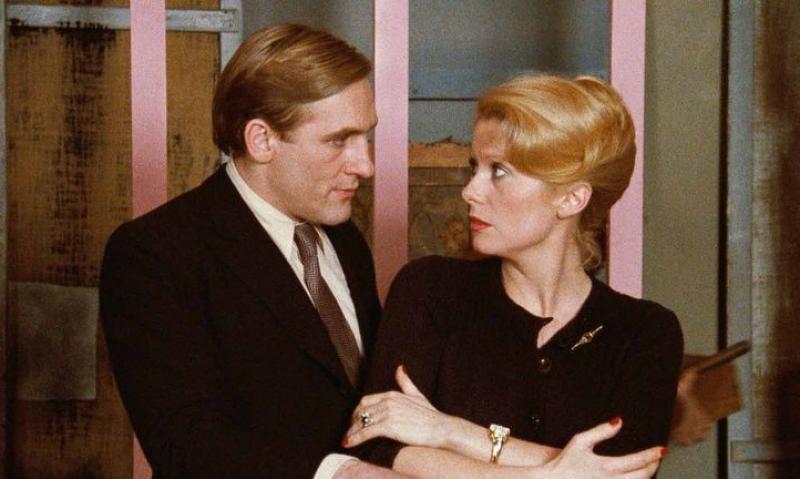 Moral ambiguity: Gérard Depardieu and Catherine Deneuve
The Last Metro (Le dernier métro), from 1980, is without doubt one of François Truffaut's best films: a story beautifully told, strong on character, sometimes funny and always profoundly moving. Most of the credit has gone to Truffaut and co-stars Catherine Deneuve and Gérard Depardieu, but there is a key member of the team whose name is barely known outside the world of French cinema history.
There are echoes here of the director's 1973 La nuit américaine (aka Day for Night), a film also set behind the scenes of show business, whose strength derives to a large extent from the many different narrative strands that are woven together with incredible brio. As it happens, the script girl in the earlier film, played by Nathalie Baye, is partly based on Suzanne Schiffman, who co-wrote both films with Truffaut, collaborated with him on much of his work, as well as with Godard and Rivette.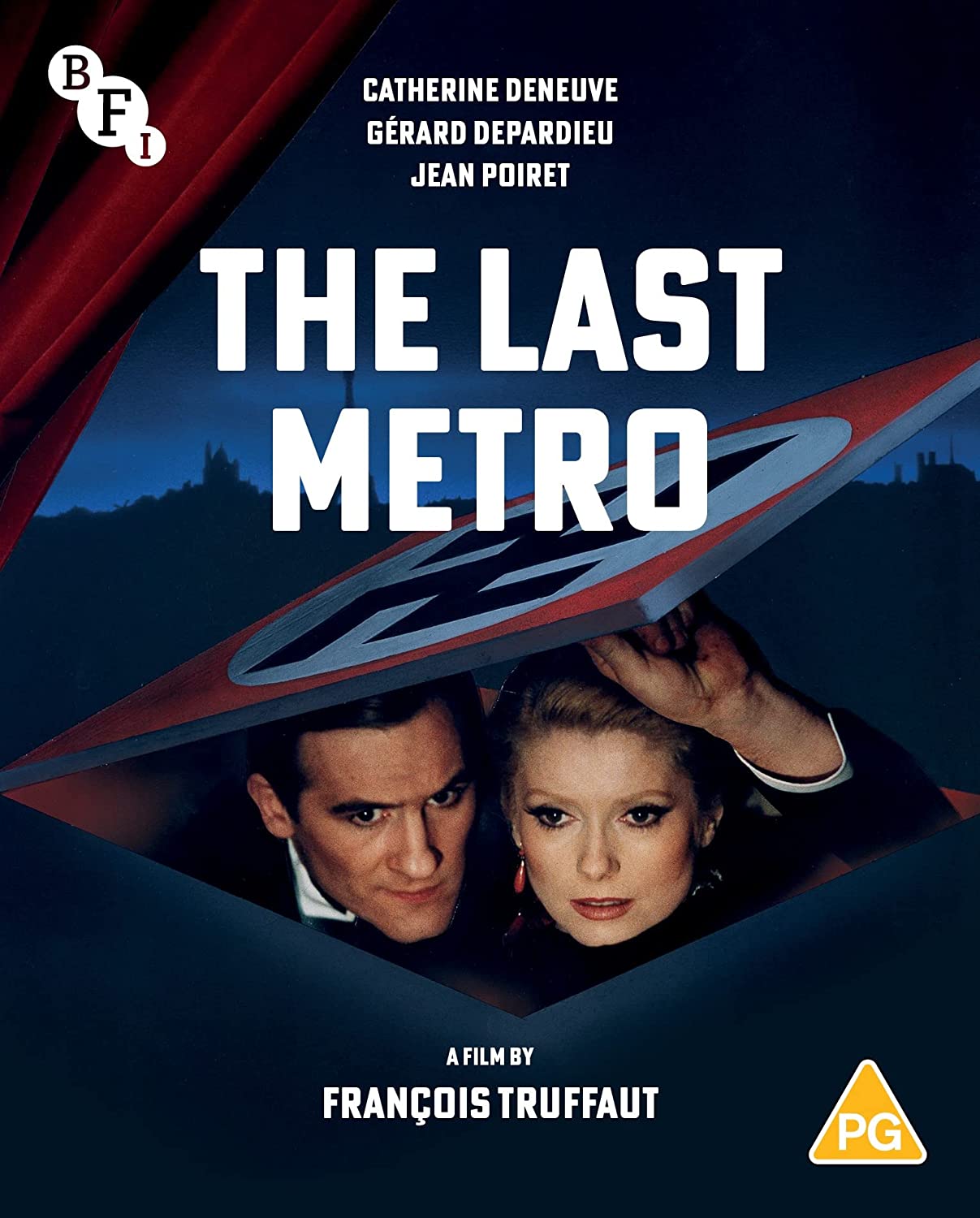 I noted Schiffman's name in the front credits of this BFI Blu-ray release, as co-writer with Truffaut. I was curious and looked the film up on Wikipedia: perhaps not surprisingly, she is barely mentioned, and not at all in the introductory sentence to the article. The film, set in Paris during the Nazi occupation, was supposed to have been inspired by the fact that the director's uncle and grandfather had joined the Resistance. As it happens, Schiffman's Jewish mother was arrested by the Gestapo, and died in a concentration camp. Suzanne Schiffman (1929-2001, pictured below on the set of Jules et Jim) is another of those super-talented but modest women, who play a crucial part in a famous male artist's career and get forgotten. The list is – sadly – endless.
That is not all. The film focuses on a small Paris theatre struggling to survive the constraints of censorship, anti-Jewish laws and severe economic hardship. The company's Jewish director Lucas Steiner is being forced to hide in the cellar, only a few feet below the stage. One of the central threads of the story is a subtly portrayed and almost imperceptibly growing love triangle between Steiner (Heinz Bennent), his wife Marion (Catherine Deneuve), and the young lead Bernard Granger (Depardieu). This was in fact directly drawn from Suzanne Schiffman's own experience: when her Jewish mother was arrested by the Gestapo, and eventually murdered in a concentration camp, she was hidden by nuns, along with her sibling and father, who took up with another woman, not fully aware of his wife's tragic fate.
These are some of the complicated ethical and emotional knots, typical of Paris during World War II, so well described by Anne Sebba in her book Les Parisiennes (2016), an exemplary account of women during the Nazi occupation. What role, if we are honest, might any of us have played under German rule? In The Last Metro, nothing is quite clear, and the narrative is never weakened by unnecessary exposition, a more fluid approach that makes for suspense and doubt, reminiscent of Truffaut's major influence, Alfred Hitchcock. The twists and turns in the plot, the brilliant way in which the themes of the play being staged mirror the real world narrative, and the Jewish director's attempts at controlling the mise-en-scène – increasingly aware that his wife has fallen for the leading man – all of these elements contribute to the emotional richness of the movie.
Truffaut – and without doubt Suzanne Schiffman, who surely must have more than just held the director's hand in the writing and shooting – brings to his films a remarkable humanity. This deeply touching quality comes not just from excellent casting, but equally flawless dialogue. Maurice Risch as Raymond, the theatre's technical pillar of strength, combines vulnerability with resourcefulness; Jean-Louis Richard, as the collaborator and theatre critic Daxiat, who has signed a devil's pact with the Nazis, is a ghastly portrayal of pathetic cowardice masked as self-importance; and Jean Poiret is impressive as the gay and opportunistic actor-manager who has taken over from Lucas Stein. All of them are pitch-perfect, mostly vacillating as they do in the ethically ambiguous universe they are forced to navigate.
Deneuve is at her very best, not just elegant, beautiful and slightly distant, but incarnating her role in a way that always leaves the spectator a little unsure about her feelings, until she finally lets go and sighs with abandon "Oh! Oui… oui!", as she writhes sensually under the weight of the leading man, a sequence shot with surprising and yet powerfully erotic discretion. Depardieu, still at the start of his career, has immense presence, but has not yet succumbed to his later reliance on a less subtle film persona.
The soundtrack by George Delerue is understated, and all the better for it: it supports, magnificently, a film distinguished by brilliance, never falling into excess, and yet packing a formidable punch, as a gripping thriller, a deeply engaging love story, and a rich and mature account of intolerance and moral ambiguity.
The disc's bonuses are disappointing – decent audio commentaries, but not as much as might be expected from the BFI. It is a pity, for instance that this Blu-Ray release doesn't include the brief but fascinating conversation with Truffaut and Schiffman, filmed in 1980 and available as part of INA's archives available on YouTube. The six-minute clip is illuminating but also revealing, as the director firmly takes the lead, though nevertheless suggests, in the body language of The Last Metro's co-writers, the remarkably fruitful complicity that the two had shared for over 20 years.
Depardieu, still at the start of his career, has immense presence
rating
Explore topics
Share this article