The Gentlemen review - it ain't woke but don't fix it |

reviews, news & interviews
The Gentlemen review - it ain't woke but don't fix it
The Gentlemen review - it ain't woke but don't fix it
Guy Ritchie's rambunctious caper movie is just like old times
Thursday, 02 January 2020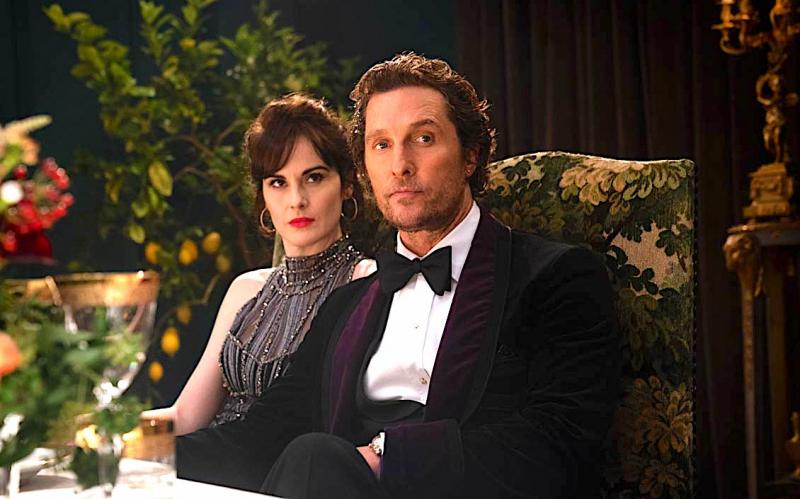 Partners in crime: Michelle Dockery and Matthew McConaughey
Guy Ritchie enjoyed his greatest commercial success with 2019's live-action fantasy Aladdin, the most atypical project of his career, but The Gentlemen finds him back on his best-known turf as a purveyor of mouthy, ultra-violent geezerism. It's 21 years since his debut hit with Lock, Stock and Two Smoking Barrels, but its shaggy-dog story-telling and spirit of high-wire anarchy resurface intact.
In time-honoured fashion, Ritchie has assembled a cast which looks a bit weird on paper but pays handsome dividends. Matthew McConaughey's arrival in Ritchie-land is announced by him striding into the London pub he owns and ordering "a pint and a pickled egg" in his warm Texan burr (Ritchie is course a connoisseur of pub life, and the on-screen house beer is supplied by brewers G Ritchie). As Mickey Pearson, a rough diamond from the American South who won himself a Rhodes scholarship to Oxford, McConaughey is pitted against a parodic cross-section of the impoverished English aristocracy, whose hereditary acres furnish Mickey with discreet subterranean locations for his hi-tech cannabis-growing operation (the toffs get a payoff while Mickey builds a new empire). Mickey's wife Rosalind (the "Cockney Cleopatra") is a peach of a role for the ever-improving Michelle Dockery, dispensing stone-faced logic and pitiless business acumen as the chatelaine of the family racket. She also proves to be a dead shot with a tiny Derringer pistol.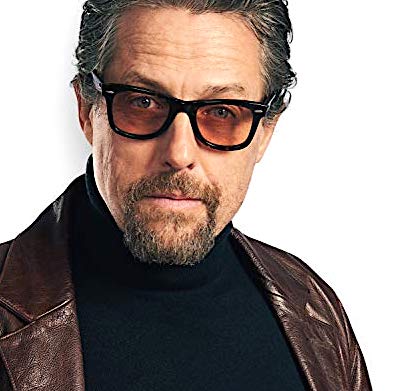 The story concerns Mickey's desire to sell up his drug operation for a handsome profit and dedicate himself to scaling the upper slopes of the British Establishment, but his murky entanglements come back to bite him. A Chinese criminal consortium, in particular the murderously ambitious Dry Eye (Henry Golding), aims to muscle in on the deal, while his preferred purchaser, American billionaire Matthew Berger (Jeremy Strong), looks about as trustworthy as the Venezuelan stock market.
Ritchie's notion of hiring Hugh Grant (pictured above) to play the squalid blackmailing hack Fletcher, who aims to sell a portfolio of incriminating material on Mickey to a quaintly old-school tabloid called the Daily Print, was especially rascally. In thick glasses, leather coat and goatee beard, wearing an oily smirk and speaking in a whining estuarine accent which makes him extraordinarily punchable, Hacked Off Hugh enjoys himself so much that you could almost imagine that he secretly envies the phone-tapping low-lifes who blighted the lives of himself and his fellow-celebrities. Ritchie ladles on the meta-layers by allowing Fletcher to lay out his plan to extort Pearson like an elaborate film treatment, complete with insider-jokes about "35mm anamorphic", blackout cuts and an aside about Francis Coppola's classic eavesdropping movie, The Conversation.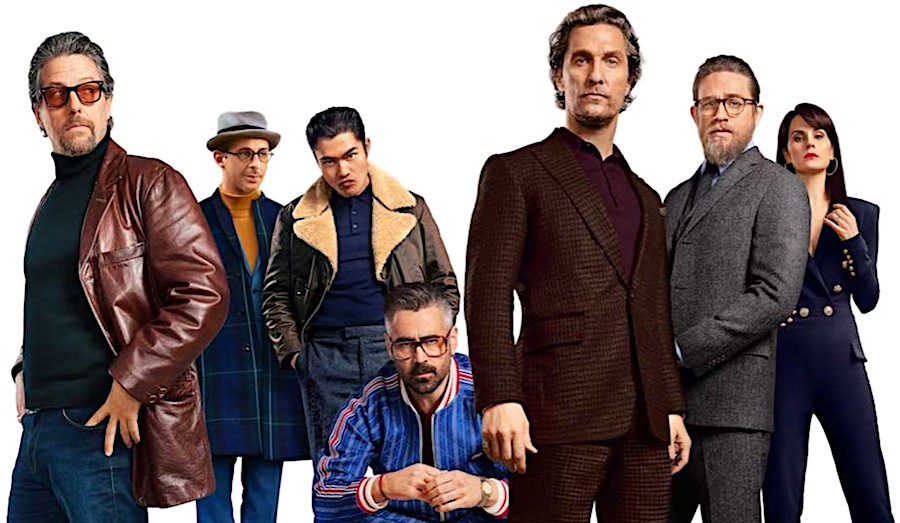 These self-referential larks might begin to grate if the The Gentlemen wasn't adorned with Ritchie's vivid baroque-ney dialogue while storming along like a runaway train. The action scenes are blood-spattered and wincingly physical, yet laced with cartoon-like wit. The demise of a Chinese gangster who tries to escape from Pearson's consigliere Ray (Charlie Hunnam, speaking a mysterious Irish-Geordie patois) by vaulting over a wall, only to land on a railway track just as a train arrives, is more Buster Keaton than Martin Scorsese. Colin Farrell squirts on some extra lighter fuel as Coach, a martial arts trainer whose gang of rappers, dancers, video-makers and bandits brings additional complications to the brew.
It might be argued that The Gentlemen is in effect a Greatest Hits package from Ritchie rather than anything startlingly new, and its remorseless barrage of c-words and assorted ethnic slurs might have been designed to offend those of a woke disposition. It's bloody entertaining, though.