The Red Shoes: Next Step review - teen dancer's crisis |

reviews, news & interviews
The Red Shoes: Next Step review - teen dancer's crisis
The Red Shoes: Next Step review - teen dancer's crisis
An Australian teen ballet movie marred by its ludicrous plot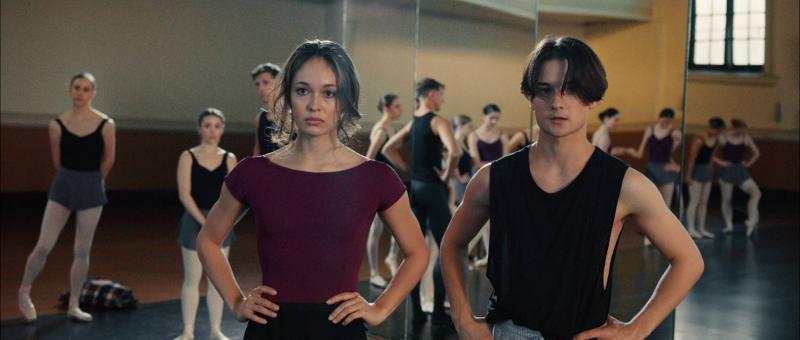 Entr'acte: Juliet Doherty and Joel Burke in 'The Red Shoes: Next Step'
Fans of Michael Powell and Emeric Pressburger's timeless classic The Red Shoes shouldn't rush to The Red Shoes: Next Step expecting a sequel. This sentimental Australian teen drama is more of a step-change than a follow-up.
At least its American star, Juliet Doherty, was a professional ballerina before she took up acting – as was her Scottish counterpart, Moira Shearer, in the 1948 film – so the dance sequences feel pretty authentic, even if they're shot in semi-darkness for some reason.
The two movies have other things in common. The denouement in Powell and Pressburger's masterful film about art and mortality is the performance of a ballet called "The Red Shoes", based on Hans Christian Andersen's tale about a little girl whose shoes cannot stop dancing.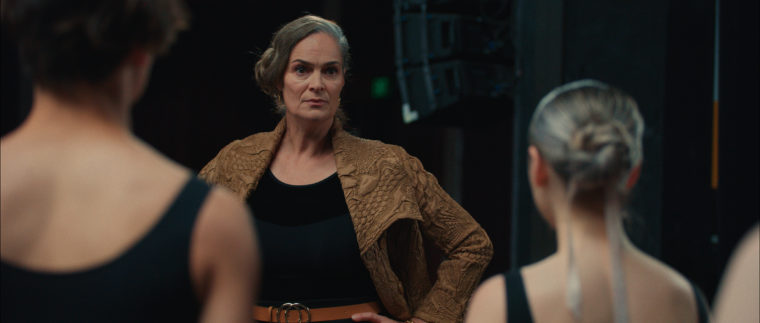 Next Step's co-directors Jesse Ahern and Joanne Samuel, who made the 2019 children's fantasy adventure The Legend of the Five, have also crafted a story about ballet and bereavement, but theirs has the shallow, implausible feel of a soap opera by comparison, and falls quite a long way short of being a work of cinematic genius.
Doherty's character Sam is about to go on stage to dance in a production of Matthew Bourne's ballet The Red Shoes when her sister Annie (Daniele Clements), video-calling to wish her luck, is randomly killed by a passing car. This tragic accident causes Sam to abandon her terpsichorean dreams. She stops dancing, breaks away from her family, and breaks bad in other ways too.
Various plot contrivances later – because she and her best friend Eve (Lauren Esposito) get caught shoplifting – Sam ends up back at her old dance academy, scrubbing the floors as part of community service, under the watchful eye of its dragon-lady principal Miss Harlow, a wonderfully over-the-top performance by Carolyn Bock (pictured above) that is probably the best reason to see the film, apart from the choreography. It's just a shame that the lighting of the dance sequences is so crepuscular, and that the soundtrack is such a hodgepodge of accents, more often American or English than Australian.
Avoiding spoilers isn't the only reason to skip over the rest of the plot. It's pretty consistent nonsense. Guess what? The dance academy's students are only rehearsing "The Red Shoes" again! When the lead ballerina Gracie (Primrose Kern) gets injured in rehearsal, Sam steps into her red shoes. And, inevitably, the male lead is an old friend Ben (Joel Burke), on whom Sam has a massive crush.
The reunions and reconnections keep on coming right up until the climactic moment when Sam performs a pas de deux with Ben, followed by her amazing Dance of Death solo that sends the audience wild. There is a poignant scene that alludes to the Andersen fairy tale by conflating the dead sister's memory with the red shoes, and the film ends on an uplifting note that will appeal to many ballet-crazed teens and also to their mums perhaps.