Bluedot Festival 2022 review - science and space travel meet musical frolicking at Jodrell Bank |

reviews, news & interviews
Bluedot Festival 2022 review - science and space travel meet musical frolicking at Jodrell Bank
Bluedot Festival 2022 review - science and space travel meet musical frolicking at Jodrell Bank
Out in the fields with Björk, astronaut Tim Peake, and a world of small wonders
Groove Armada light up the massive Lovell Telescope dish on Friday night
FRIDAY 22 JULY by Caspar Gomez
When my regular festival pal Finetime and I have set up the wibbly, inflatable-poled tents he bought from Lidl, we settle to drinks, his from a chill-box, mine from a 35-pint container of Pilton Labyrinth scrumpy. We attune to the
neighbours. Next to us is a tent-corral proudly flying a flag featuring a pink unicorn with penises for legs, spunking out rainbows. They are discussing the history of the Soviet Sputnik programme of the late 1950s. The people from the tents next door, that is. Not the unicorn's penis-legs.
As we will learn, this is the way people chat at Bluedot. The festival, after all, has a science programme put together by professors from the University of Manchester, the institution that oversees the Jodrell Bank Centre for Astrophysics site where the event takes place. But our neighbours, now tucking into "very cold" gin & tonics, are playing the 2001 Eurodance remix of "Combine Harvester" by The Wurzels. Time to leave.
We walk past a woman in a Starfleet Academy tee-shirt who's saying, "As we approach the speed of light, the laws of physics dissolve, that's what I like," then wander under the 165-foot-high Lovell Radio Telescope, a gigantic satellite dish with whole white buildings attached to the side of it that just look like Lego miniatures.
The site is awash with science stalls, from the British Antarctic Survey to volcanologists, to beginners guides to carbon neutral retro-fitting your home, alongside multiple food stalls, and, of course, the stages. There's the main outdoor Lovell Stage, the Orbital and Nebula stages, both giant marquees, and Mission Control, a huge seated marquee where talks take place and comedians appear. There are also various small, rustic-looking, tucked-away spaces where one can quilt, make "wildflower seedbombs", engage with something called Balloon Mousetrap, and much else.
But we head for Somerset freak-hop duo Sad Night Dynamite at Orbit who I'm keen to see as they've worked with Moonchild Sanelly and FKA Twigs, wild women both. They turn out to be less weird or dynamic than I'd hoped, pumping out functional rock-tinted hip hop, backed by a small band. Although there's solid verbal interplay and a roisterin', drum & bass-fuelled final cut.
Unfortunately, at one point one of them says, "I'm fucking knackered; let's just get this one over and done with." This is a complete no-no. It's bad enough asking friends how they are and the response being, "I'm feeling tired," but to do it from the stage when being paid for it. No, thank you.
They're followed by Jane Weaver, a Mancunian music scene mainstay who, riding a lauded combination of folk and electronica, has achieved critical acclaim over the years. Wearing a silver jacket alongside blue trousers that stop well short of her ankles, she has an assured but self-effacing presence. Backed by synth/bass/guitar/drums her music is pleasant, with Stone Roses-ish melodies here and there, light indie songwriting, well-received by the crowd but, four songs in, I've not achieved lift-off so we walk to the Lovell Stage.
This proves a good move as I see the best band I catch all weekend, BCUC (pictured below). This uninspiring abbreviation cloaks Bantu Uhuru Continua Consciousness, a Holland-based South African band who make a fabulous sound – two guys on big drums, one on congos, a bassist, a bullishly lively frontman in Zithulele Nkosi, and his female sparring vocal partner Kgomotso Mokone whose soul-style belting is spectacular.
On Bandcamp they suggest they "draw inspiration from indigenous music that is not exposed in the mainstream" and "sing ritual songs, shebeen songs and church songs infused with raps and a rock and roll attitude." They do all that and more. Their set is original and inspiring dancefloor Afro-futurism the world needs much more of. Taking a break from writing this, I just bought their last album, 2019's The Healing, as it captures their raw, noisily effusive appeal. Check them out.
Groove Armada headlining are alright. It's ravin' but not really misbehavin'. The acid lines are there, the beats go kicks go bosh, they have two great singers (Saint Saviour in a smashing tartan kilt is one of them) and an MC, and they rummage through their back catalogue in a way that causes smiles and on-the-spot jogging.
My mind wanders. "Do Groove Armada have fans who religiously follow their career and enjoy late period gems?" So run my thoughts. Unfortunately, by a cruel twist of fate I saw The Prodigy last night in Brixton. Tonight bears no comparison with the insane cauldron of energy that band generate using a similar sort of set-up. Of Groove Armada's three gold-plated killers, "I See You Baby" is given a tasty techno twist, "At the River" is just a snippet, albeit with gorgeous trombone, only the closing "Superstylin'" finally raises mayhem. It just all seems a bit civilized.
Over at Orbit, Public Service Broadcasting have been brought in at 24-hours notice to replace a COVID-laden Spiritualized. Their visuals-led motorik synth grooves are full of uplift, and, somehow, historical Pathé News-ish nostalgia around tunes about Britain's defunct coal industry offers a weird optimistic counterpoint to the depressing reality of a nation slimed in Tory greed and idiocy. But Finetime has disappeared, still recovering from the final dregs of an illness, and I cannot locate my other Bluedot pals, Lana and Duke, who we saw briefly earlier, so, after a final long cidery stare at the mighty Lovell telescope against the starry sky, I call it a night.
SATURDAY 23 JULY by Katie Colombus
Bluedot is a fantastically immersive experience, from learning about outer space in the many talks and workshops, to exploring the inner space of the Luminarium Quodlumin inflatable installation. There's Bhangracise and singing classes to get you going in the morning, Jedi Training for the mini mystical knights among us and an Actual Reality Arcade, where you can re-enact old school video games like PacMan, Tetris and Spaceships in real life.
Combining astronomy and music, the weekend is spent making connections between what you can hear and see and something much bigger than us – so when you discover an artist exploring similar ideas, it's a powerful experience. Brian Cox Zooming in from his holiday to talk to us in the Mission Control tent about what would happen if you fell into a black hole (spoiler alert: you wouldn't necessarily cross the event horizon and fall until the end of time due to a new picture emerging of a network of worm holes allowing information to emerge back into the universe again) bleeds into the Saturday naptime slot, filled by Newcastle indie four-piece Lanterns on the Lake.
Softly spoken lead singer and bass guitarist Hazel Wilde's delicate lyrics of "I saw comets fly, Andromeda and the Milky Way collide, Because if I have to split every atom, Just to find a trace of you, That's what I'll do" in "Every Atom" gives a satisfying depth to the gig. Part indie rock, part soft folk, songs such as "I do", "Swimming Lessons" and "Beings" lead the crowds dreamlike into the afternoon.
The UK's favourite astronaut Tim Peake makes an appearance to talk about Top Gun air-test stunts, training in zero gravity and how you go to the toilet in space, receiving as much cheer and celebration as the festival's headlining acts. With Professor Cox's words of how we might all be holographic and quantum entanglement still swirling in the cerebral cortex, we dance off in the direction of the Star Wars Disco before seeing Alewya on the Orbit Stage.
Hotly tipped as one to watch and drawing comparisons with Little Simz for her raw lyrics, sharp wit, trap and R&B sound, the Saudi Arabia-born Londoner has the strength, sass and sound to see her headlining before long. Driving up the energy with "Dragon", "Zuggy" and "The Code", she draws people to the front of the stage before asking them
with a wink if they're ready to turn it up and get a little bit naughty with her standout single "Sweating". "Jagna", with its refrain of "show me the light" and "Spirit_X" with its chat of "shadows, serving divinely and high connectors" fit the Bluedot mould of this music being more than generic. These songs boil with Alewya's primal feminine power, and ability to combine echoes of dancehall reggae with dance pop in a way that is both nostalgic and futuristic.
One of my absolute highlights of the festival is seeing FaceSoul, next on the Nebula stage. Delivering a joyful set resonating love and positivity, London-based Somali artist Faisal Salah sings "songs from his heart", either acapella, as with "Purify" or using a loop pedal to layer beat boxing and harmony with "Grow", "Love" and "Mother's Prayer" alongside his guitarist Sebastian. He invites you to step into the moment and "breathe for a while, let go and release" or to follow his lead as he bounces joyfully around the stage to dance and sing along. Simple lyrics and recognisable riffs form a powerful combination as Faisal delivers messages about climate control, endurance, community and mother earth, reminding us that: "we go through hard times, but when you find something good to be grateful for – like these – you celebrate!"
The rain drove crowds away from Metronomy and towards a packed, covered Orbit for Yard Act – who have been at Bluedot every year it's been on. These four lads from Leeds ironically describing things and people that annoy us with a funky post-punk yell, open a steaming set with "Fixer Upper", then roll through "Witness", "Overload", "Payday" and "Land of the Blind". Not shy of calling out the "blues" in the crowd and commenting that "they're pricey, them food trucks", frontman James Smith launches into the spiky "Rich" with typical dry humour and driving pace. Smith leaves revellers with the information that "we're sarcastic because we're scared to express how we really feel" as we all stagger off back out into the muddy fields.
Mogwai on the main stage is a slightly drizzly, ambient affair, with the band bathed in a golden sheen next to the giant Jodrell satellite dish. The dark narrative of their tracks is punctuated by Stuart Braithwaite saying: "It's nice to play at such a sophisticated event as this" before heading back into their fluctuating instrumental soundscape. Heavily emotive guitar riffs swell and pulse through "To the Bin My Friend, Tonight We Vacate Earth", "Midnight Flit", "Like Herod" and "Mogwai Fear Satan" – at times soothing, at times disconcerting, always iridescent.
SUNDAY 24 JULY by Katie Colombus
Sunday morning saw us taking cover in the cheerfully solid structure of the Space Pavilion – a science exhibition and events space on the Jodrell Bank estate – before running over to see Morgan Harper-Jones, who was very appreciative for the torrential rain which delivered a full audience into the tent for some very chilled acoustic about moving house and yoga injuries.
This hummy-strummy whimsy was an easy intro into the afternoon, with "Joshua", "Lie To You" and "Swimming Upstream" particularly downloadable tracks, and a sweet cover of "Dance With Somebody" to leave us with. After a brief sojourn to Peaness (who I had high hopes for, but who didn't quite deliver – you can do the music or you can engage the crowd, and those who make it do both) we head to the Nebula stage for Bug Club. This Welsh trio are like the British version of The Moldy Peaches – non-pretentious and playfully ironic, with Dan Matthew on drums, Tilly Harris on bass and vocals and Sam Willmett on guitar and vocals. Their songs "All Of The Scariest Monsters Live In London" and "The Intellectuals" jig around cartoonish folk that occasionally bombs into garage rock, with an on-theme song in the form of "Launching Moondream One" that goes: "Space travels, No trouble, 10 seconds, On the double."
At the Lovell Stage, the ambient ceilidh rave beats of Anna Meredith finish with a cover of "I'm Still Standing", including a nano-second of "Tiny Dancer", paving the way for Mary Anne Hobbs' DJ set, before the moment we've all been waiting for. Ever the role model for individuality, Björk appears on the stage like a space bacteria that's crash landed in Accessorise (by which I mean she is wearing Moncler / Pierpaolo Piccioli), to play a stunningly beautiful set accompanied by Les Halle orchestra (pictured below left).
The first half seems to bemuse some revellers who were perhaps wanting a rendition of her biggest 20-year-old hits but instead experienced the least well-known song from her 1993 album Debut, "Come to Me" alongside "I've Seen It All" from the Dancer in the Dark soundtrack and "History of Touches", "Stonemilker" and "Quicksand" from Vulnicura – the latter being en pointe, in that it's about the concept of the "celestial nest" of Mother. The lyrics – "Hackle this darkness/Up to the light/Where choreographed oxygen/Embroiders the air" – flow over the crowd as night falls. Björk's Icelandic roll of the tongue as she sings "heart" in "Black Lake" is spine-tingling (for context, it's broken) and the last line cements her place as headliner at this festival. She sings: "As I enter the atmosphere, I burn off layer by layer" to discordant strings, and the spacepeople in the crowd nod their approval.
Songs from Post include "You've Been Flirting Again" and "Hyper-ballad"– a ballad about needing space and time, which is slightly different to the space-time continuum of this sciencefest, but I'm hearing connections everywhere by this point. "Bachelorette" and "Joga (State of Emergency)" from Homonogenic, see more poignant, with lyrics about following the dot and accidents that make sense set to a fusion of classical, baroque and electro soundscapes.
There's not much chitchat between songs, but there is something about Björk saying "Thank you. You're a wonderful audience" that makes you feel eternally validated for the rest of forever. Right at the end she reveals: "I don't know if I should say this, but I had Covid five days ago, so I didn't know if I'd hit the high notes. But... fuck Covid" to rapturous applause. Her encore gives a taste of a new orchestral piece which looks at how to orchestrate techno beats, because "techno beats deserve it". We were all encouraged to have a dance and "not hold back!" Bjarni Frimann commanding the Halle in his high fashion black kilt conjures an image from earlier in the day of Newton's Pendulum Wave – small silver spheres on strings that harmonize as they move together. The synchronization between different elements is all around us, between conductor and orchestra, artist and audience, music and science, Bluedot bringing it all together to show us that the principles of creativity and logic are really not so far apart.
AND SOME OTHER BITS by Caspar Gomez
While Katie Colombus was doing her thing with her clan, I am elsewhere, entertaining high life and disaster, as I shall share with you. The first thing to note, though is that Bluedot 2022 has an infestation of wasps who, while pestiferous, aren't as persistent or swarming as some I've met. They are addicted to the eggy bread Finetime fries up each morning, though, and even more to my cider. So much so that I very nearly eat one as it clambers into my mouth.
A quick review of good things I saw on Saturday would include a main stage version of the long-defunct zany chemistry TV show Brainiac, entitled Brainiac Remixed 2022 (pictured above). This is on at lunchtime and intended for kids but is great fun. "Ned", "Ed" and "Raz" are pantomime scientists in white coats whose main giggle is blowing things up and making campy jokes. An "experiment" with liquid nitrogen and a long pink balloon involves mention of Dannii Minogue, and the cry of "Oooh, Mr D'Arcy" when it inflates. In fact, Bluedot could probably be summed up by Brainiac's loudly fulfilled demand for "A round of applause for liquid nitrogen!"
A happy hour is spent checking what frequency range our hearing reaches (mine goes up to 18,000 Hz but not 20,000), watching a hot bottle gradually inflate until it explodes (the tension!!!), having socks fired at us using calcium carbide cannons, and similar. Then we watch actor and space travel fan Jon Spooner, clad in an astronaut outfit, do his Unlimited Space Agency chat from a hydraulically unfolding space-shed (Cuprinol Shed of the Year 2019! – pictured left), wherein he explains how he persuaded Tim Peake to take a miniature of Spooner to space.
Back on the camp site samples of conversation include "Have you seen the sculptures that are created when lightning hits sand?" and, deliciously, from a group of sixth form-age festival-goers, "It's weird, though, that at parties no-one chats about science". Thence to a packed Mission Control for Adam Buxton's Bug show, which sees him muse dryly on new pop videos and make us laugh. For the record, the most bonkers is Duck Sauce's vid for "Mesmerize".
A quick dose of Icelandic comedian Snjólaug Lúðvíksdóttir, whose name means "pool of snow" ("I was promised a heatwave but am now wearing my clothes from plane over"), and we meet Lana and Duke for Yorkshire synth band Working Men's Club at Orbit. Moving jaggedly around between two female synth-players and a guitarist the fidgeting, mesmerically twitchy frontman Syd Minsky-Sargent comes over like a cross between Bez, Ian Curtis and Sleaford Mods' Jason Williamson.
The music is retro-futuristic, dark, often hard-edged, usually dancey, fusing aspects of Nitzer Ebb, early acid house, post-punk, Visage, and even Happy Mondays' "Wrote for Luck" into a punchy stew that has the crowd moving. A quadruple Sapling Vodka later and it's time for Squarepusher in the same venue (pictured above right). Behind a wall of red LEDS he opens on bass guitar midi'd up to his electronic barrage, wild hair flying everywhere like a prog rocker, the sound initially a demented cybernetic rejig of Miles Davis. He settles to a clever, manic-lunatic, post-drum & bass, alt-tronic racket that demands interpretive dance at very high speeds. I oblige.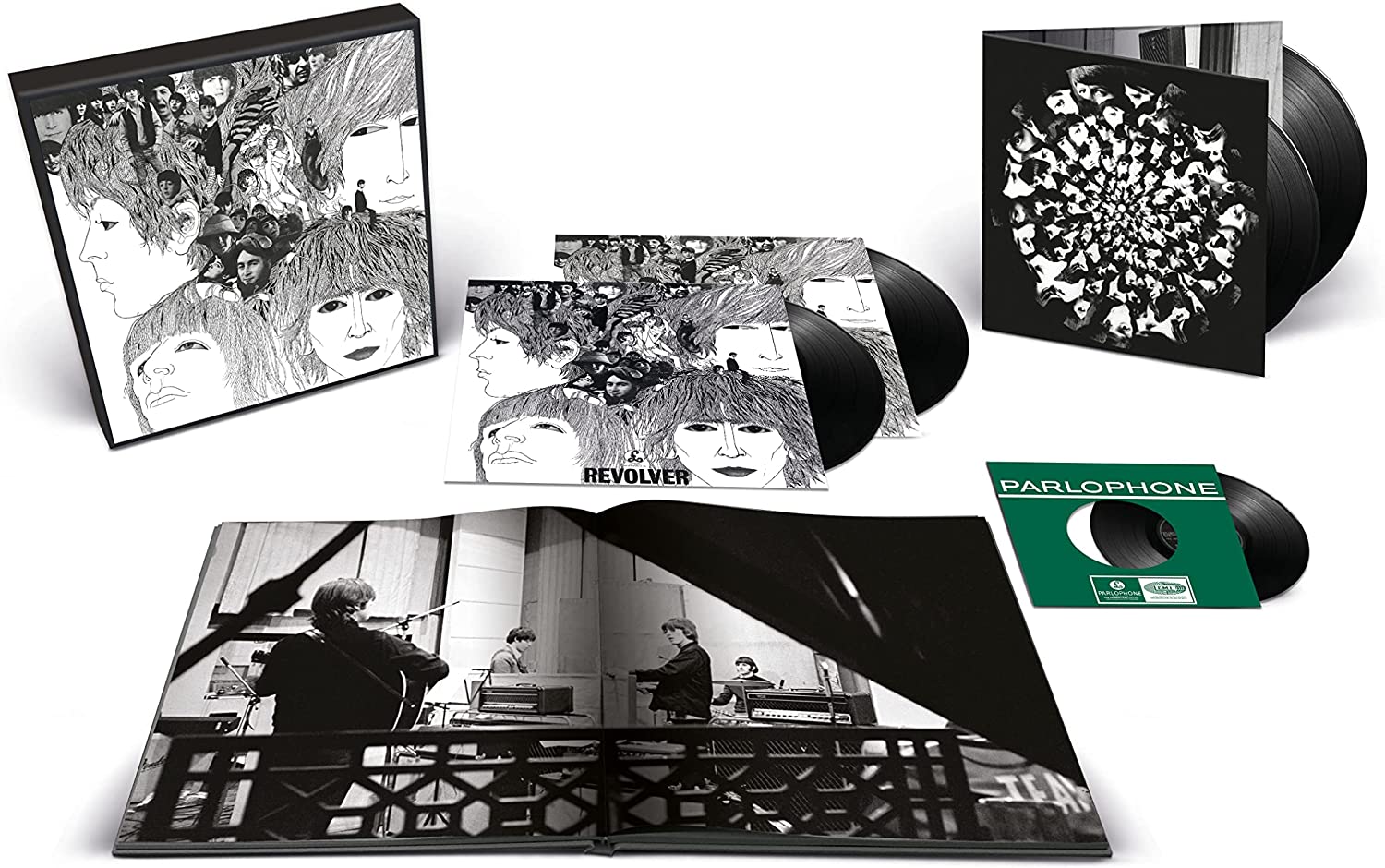 We finish the night with the undemanding but jolly Beatles Dub Club in the Nebula Tent. This is as it sounds. A DJ plays Fab Four tunes recut as reggae, ska, dubby hip hop and more. Not sure how much he's actually DJIng, as opposed to just playing through a prepared collection of his productions, but they are wittily arranged and enjoyably bouncy. Much dancing and grinning goes on. Late in the set two baseball-capped Sgt. Pepper sorts appear but everyone onstage appears distracted, with the DJ wandering off for a while, so this is to little purpose. The music has us bubbling along, though, and Lana declares it "the best thing ever". It isn't. She always says that after one drink over the line.
Sunday is where disaster strikes Gomez and Finetime. Throughout the weekend the weather had been sunny spells, warm'n'cloudy, spitting rain and occasional drizzle but today the clouds open and relentlessly squall from 11.00 AM until 7.00 PM. I'm also not feeling 100%. For some reason the endless cider is turning on me. Happens once a decade or so. We hear a talk by UK Space Agency's Libby Jackson at Mission Control, very well attended (possibly partly due to the weather), in which she tells us that the young and middle-aged will likely live to see humans on Mars. Then a gushingly affable family-friendly show with beatboxer SK Shlomo at Deep Space Disco (pictured below right), hiding from the elements under the hood of the stage as it pelts it down.
Back at the campsite our Lidl tents have become paddling pools, the bedding inside sodden. The whole lot have given up completely and we almost do too. But Finetime's enthusiasm combines with my animus towards those who leave festivals on Sundays, then Duke and Lana offer the spare cubicle in their tent. Rehoming is a soggy slog, trips back to the car park in persistent drizzle, all that. Once in their tent I lie there for half an hour feeling as if I'm about to be wracked with pneumonia, looking at social media photos on my phone of friends, at that exact moment, sitting at a sun-drenched beach bar near where I live on the south coast. But I am a Nietzschean at heart and am not going to wuss out now. I know there's more fun to be had and this is the festival game. It's always better than staying at home, even when it isn't. Onwards!
By all accounts Manc space-rockers Henge are one of Bluedot's highlights but we only catch a glimpse of them due to the downpour carnage. They certainly win the most popular tee-shirt award with their various tie-dyed efforts. The rain does eventually stop, I sink pale ales and JDs to reviving effect, and Malian singer Oumou Sangare at Orbit (pictured below left) is just the tonic we're after, her joyous Wassoulou music uplifting. Centre stage, proudly Afro-haired in a white figure-hugging dress, she leads her band, encouraging the kora and guitar players to show off their skills, which they do, before retaking the limelight with her glorious swooping vocals.
Björk you heard about from Katie. Our lot weren't as impressed with the slow orchestral pace after a day of rain and battering. It was the one act that would really have benefited from big screens stageside, which Bluedot doesn't have. The rest of the site is all but closed down at Björk's request while she plays, which is not pleasing (I recall PJ Harvey once doing this at Camp Bestival). Happily Orbit is still open for business and Glaswegian DJ Taahliah is building a set around hip-hop-tinted crunchy house with slivers of disco. Wearing shades, her hair in two little knotted bunches at the front, she takes her hoodie off to reveal a white tee-shirt that says GAYS ONLY EVENT, and gradually moves the tempo and sound into techno regions, dragging us happily to the foot-moving sweaty zone.
Time moves on. The bleepy-soundtracked sci fi-psychedelic projection showcase on the Lovell dish hypnotizes us for an age. As do giant flowers we stick our heads in that make insect noises. Eventually, we end up swigging red wine in a forest glade full of fire and fire-art in the wee hours, before playing endlessly on a giant, working Roland TB606 drum machine lashed to the treeline. "This is the best thing ever," says Lana. On this occasion she may be right.
Many festivals have decent line-ups and offer a good old barney but lack a true raison d'etre, an underlying purpose beyond the frolic. Bluedot's unlikely combination of space, science, ecological concern and a solidly conceived 15,000-capacity party has an imagination about it that's inspiring. What's more, it works really well, elevating it beyond much of the competition.
There's an Actual Reality Arcade where you can re-enact old school video games like PacMan, Tetris and Spaceships
rating
Explore topics
Share this article