theartsdesk on Vinyl 43: Pixies, Nazareth, Yumi and the Weather, Beta Band, Northern Soul and more
theartsdesk on Vinyl 43: Pixies, Nazareth, Yumi and the Weather, Beta Band, Northern Soul and more
The wildest, most wide-ranging monthly record reviews under the sun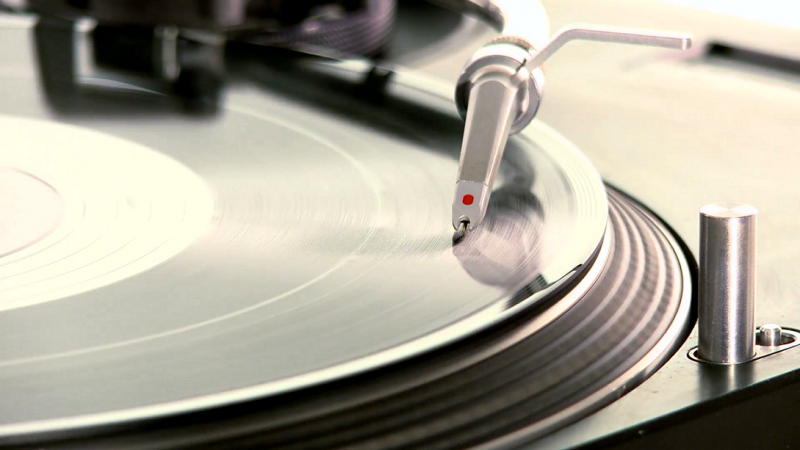 And the beat just goes on and on...
There's been a lot of conjecture over the last couple of years about HD Vinyl. It is, we're told, a more precise and rounded analogue experience, taking record-listening to the next level. The company's Austrian MD Guenter Loibl has explained that the process uses "a laser-cut ceramic instead of electroplated metal stampers" to achieve results that add 30% more audio information to a record. Sounds great. Bring it on. Just don't go all CD on us and charge the earth. Because that old vinyl still sounds very good, both the new ones that arrive at theartsdesk on Vinyl each day and the ones that have been sitting on the shelves for 30 years. Below, as ever, we explore both the new and the old, from boxsets by a couple of the most famous bands of all time to albums of raw lo-fi indie-pop belted out by teenage girls. And very, very much more. Dive in!
VINYL OF THE MONTH
Fröst Matters (Lost Room)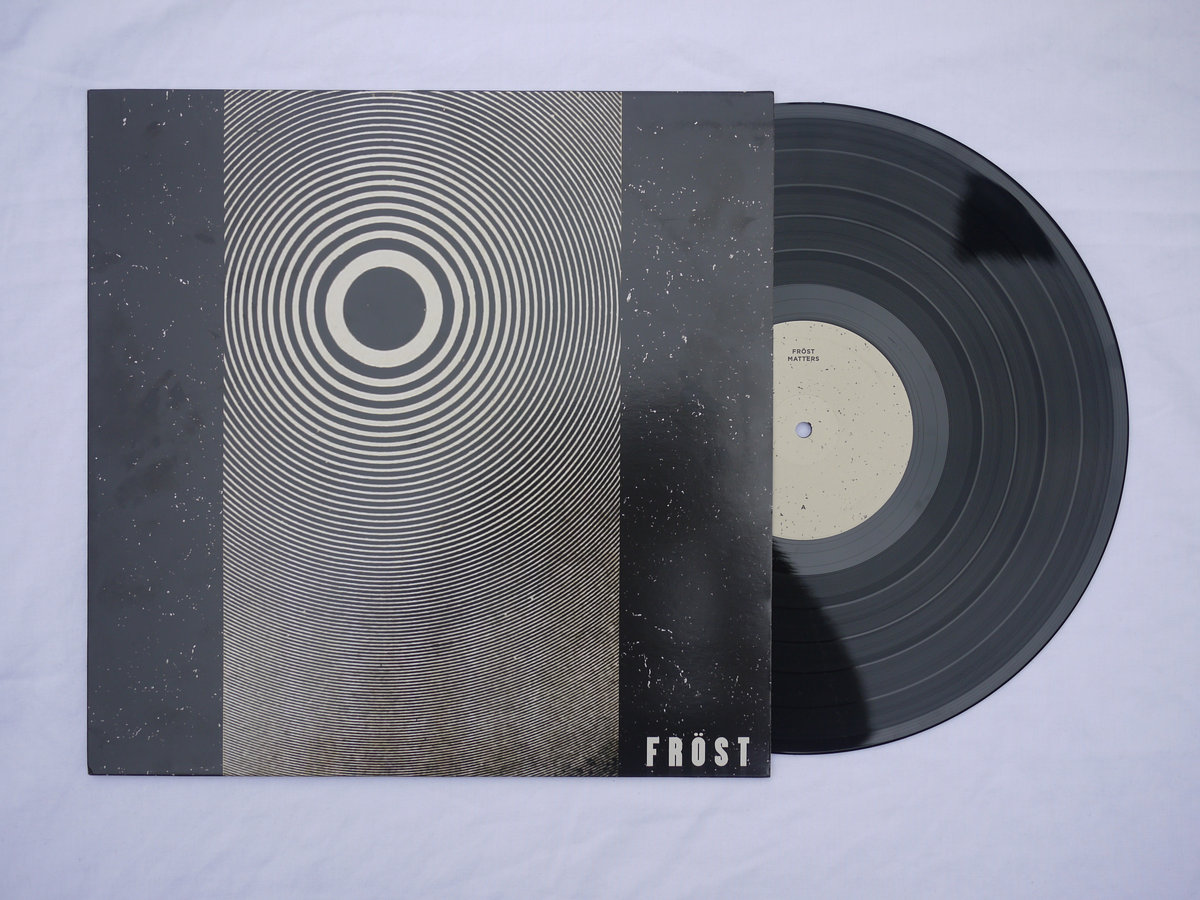 Fröst deliver a debut that hard-sells their more-ish fusion of electro-pop and Teutonic Seventies motorik sensibility. The band is a collaboration between French-Swedish sonic experimentalist Johanna Bramli (she uses the former language to appreciable effect on the excellent "La Vénus D'Argent") and Steve Lewis of Brighton's Krautrock-tinted alt-pop act Fujiya & Miyagi. Their talents synch with impressive results. It's all very BBC Radio 6, simply meaning they've an intelligent understanding of music history. Not boring. Bloody lively. Fröst remind of acts such as Ladytron and Neulander. Stately-paced, gothic pulsars such as "Scars on the Lining" and the title track take a step back but the duo are as happy to press the scorching button on the likes of "Trail Away". In short it's an album theartsdesk on Vinyl is finding hard to pry off the turntable.
Various The Twisted Wheel + The Scene Club + Wigan Casino Soul Club + Northern Soul Weekender + Club Classics (Charly/Club Soul)
"Do the 45, baby!" So sang obscure, rough-edged Chicago rhythm & blues outfit The Sharpees back in 1965 to practically no interest from anyone. Yet here they are on The Twisted Wheel compilation well over 50 years later. Indeed, "Do the 45" is held up as an emblematic 7" single to win on the Club Soul website, the organization behind this batch of releases. Like disco and funk, Northern Soul never dies, they just keep digging around for more of it, archiving and celebrating the history. Those that love it will still be shuffling about to it at tea dances in care homes until they drop. Northern Soul was, of course, one of the precursors of rave culture, all those drugs and all night parties. It was also a completely different beast but this isn't the place for that history lesson. Northern Soul has plenty of its own experts and doesn't need one more. The music on these albums casts a light into varying aspects of the sound, The Twisted Wheel (subtitled "Brazennose & Whitworth Street, Manchester 1963-71: The Original Sound of Northern Soul, Popcorn and R&B") goes to the roots and contains the likes of Solomon Burke, Fats Domino and Bo Diddley ("Road Runner") illustrating the nascent appeal. The London equivalent was The Scene Club ("Ham Yard, London 1963-66"), original hang-out of The Who and The Stones (check out Alvin Robinson's "Let The Good Times Roll" for a neat segue into the Stones' early stylings). Also, of course, beloved by Mods, some of the compilation has that speedy driving energy.
Elsewhere, though, the beatnik storytelling of "Jack, That Cat Was Clean" by Dr. Horse and the rock'n'roll-style "Let's Stick Together" by Wilbert Harrison are from what we now understand Northern Soul to be. When we reach Wigan Casino Soul Club ("Station Road, Wigan 1973-81"), we're getting there. This is where the sound fully coalesced with the shiny bounce, the propulsion and the sassy, sometimes unlikely lyrical outlook of tracks such as "Momma's Gone" by "Little" Johnny Blair or the Hammond-crazed "(Shake Me) Can I Be Dreamin'" by The Young Savages. If these three albums are the more intriguing, the other two, Northern Soul Weekender and Club Classics, are pure celebrations of the scene, endorsed by one of Northern Soul's chief propagators Russ Winstanley, between them featuring the likes of PP Arnold, Linda Jones, Gil Scott-Heron, Ruby Andrews, The Ohio Players, Ann Sexton and Lee Dorsey. All are solidly cut to vinyl and come in picture/info inner sleeves.
Yumi And The Weather Yumi And The Weather (Miohmi)
Brighton-based Worthing girl Yumi Taylor, with assistance from her band and one man electro-pop production unit Rob Flynn (of Oslo Parks – also of Worthing), has positioned herself in a precisely appealing intersection between indie and electro-pop. Her debut album, on bright orange vinyl, will keep the buzzy guitar-rockin' aficionados happy with songs such as "Look At The Night" and "Long Before", but she's very much also about more thoughtful numbers like "No Such Thing". It's an album that's unafraid to take unexpectedly primary-coloured tropes from mainstream pop and arena band stylings, and combine them with something that's closer in scope to LCD Soundsystem jamming with New Young Pony Club. There's something about this that speaks of big things to come.
Tunng Songs You Make at Night (Full Time Hobby) + Mi Mye The Mountain Forces the Future, and the Force Causes the Rain (Coble)
No-one ever liked the portmanteau word "folktronica". So let's just start a review of some folktronica with it. The band in question will undoubtedly appreciate that. No. It does them a disservice. It's a glib term where Tunng's fifth album and first in five years is carefully crafted, a listen that holds the interest. I was never a fan but Songs You Make at Night coaxes me in with ease, the ever-present revolving acoustic guitar patterns surrounded by all manner of crackles and great vocal samples (wounded, resentfully; "Why are you lying down in the middle of the forest"). Story-songs bubble out of the Carolina blue vinyl and there's are even a sudden moment of synthesizer attack.
All in all, a palatable outing. Mi Mye is even more so, a five-piece led by Scottish songwriter Jamie Lockhart. Their fifth studio album is, we're told, heavily flavoured with the psychogeography of the striking area where he grew up, but it's also lyrically concerned with human interrelationships observed in Leeds and Wakefield where the band's based. They're capable of big bold epics, such as "OK So", but the best material is the delicate fare, such as "If You Draw a Diamond", where treated piano surrounds just a fragile voice emoting what it is to be human in both the big and little things. Comes with a 12" x 12" lyric sheet that's worth a read.
Various Yardie OST (Universal) + Various Fly Rocket Fly OST (Bureau B) + John Williams A Life in Music (Decca)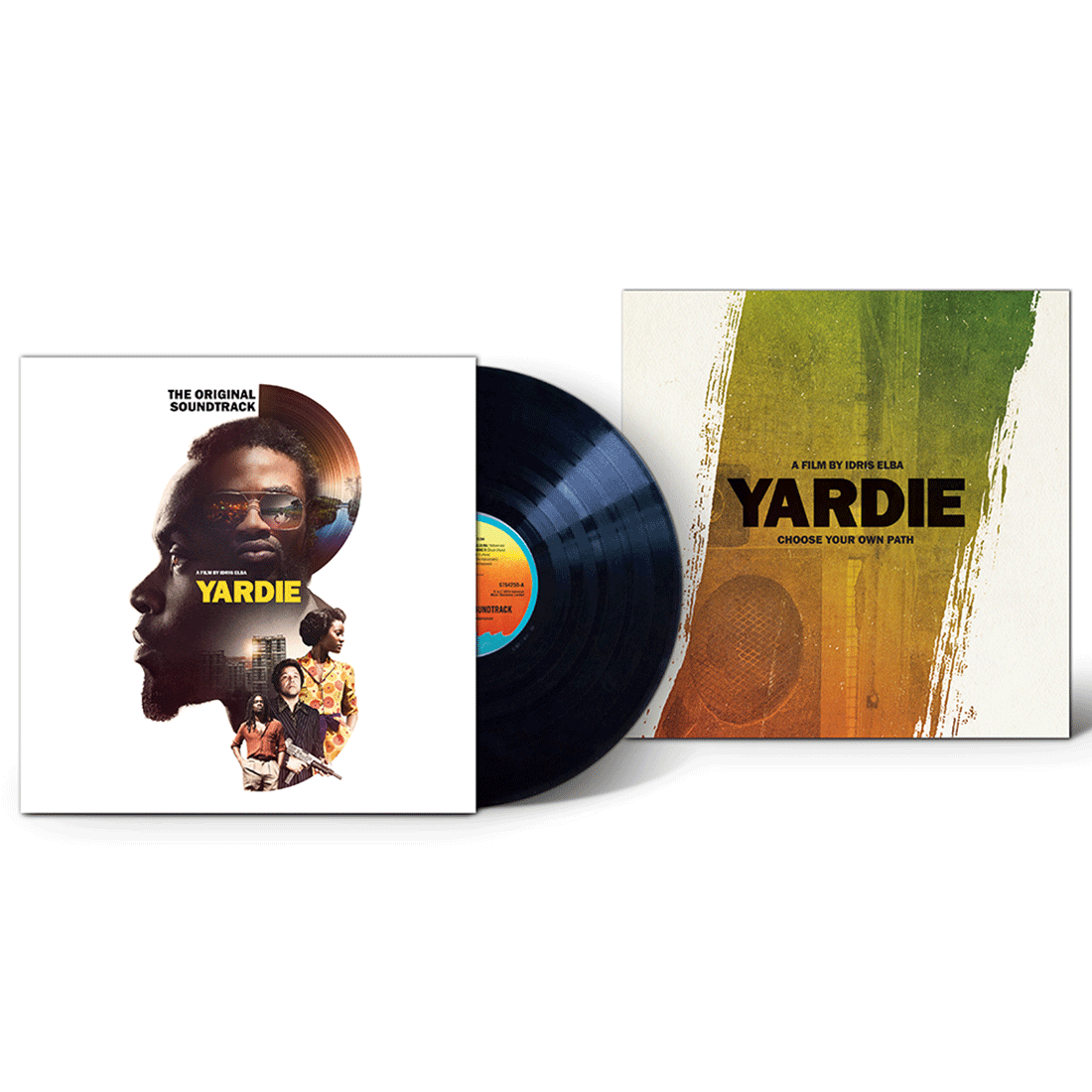 Three film soundtrack affairs of very different kinds. This writer has not yet seen Idris Elba's adaptation of Victor Headley's early Nineties crime novel Yardie but the soundtrack is mostly impeccable. Not sure why we have Skip Marley's version of "Johnny Was" rather than his granddad's. It's a curious thing that sounds like a very basic computer backing track has been run through a gigantic studio system then some backing singers thrown in, but never mind that, the rest of the album is jammed with gems – "War Ina Babylon" by Max Romeo, "Guess Whos' Coming to Dinner" by Black Uhuru, "Books of Rules" by The Heptones, music that not only sounds delicious but usually has something to say. Comes with an 11.5" x 11.5 poster/info insert, and my copy's signed by the man Idris himself for some reason.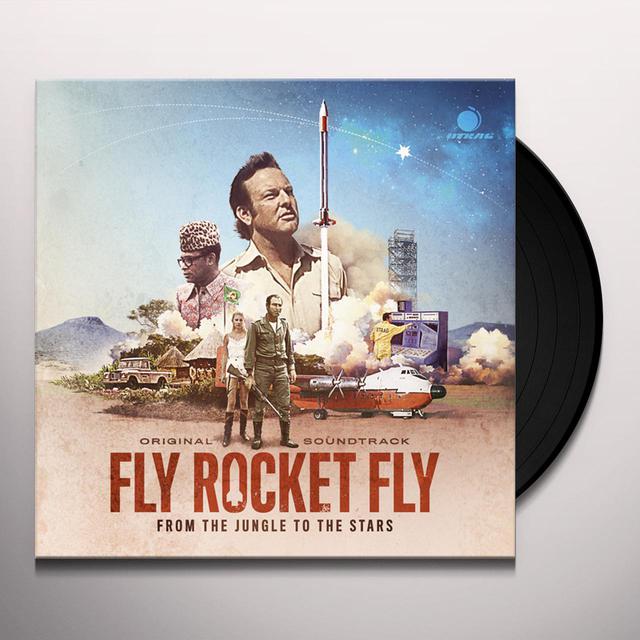 Fly Rocket Fly is another film I've not seen but it sounds a fabulously unhinged documentary about how German aerospace engineer Lutz Kayser, advised by notorious Nazi rocket scientist Wernher Von Braun, set up a private space programme in the jungles of 1970s Zaire, then under the dictatorship of President Mobutu. The soundtrack is great, a collation of older, more obscure Krautrock-related synthesizer nodders by the likes of Günther Schickert and Rolf Trostel, alongside more modern material by artists such as Heiko Maile and the German band Camera. Conrad Schnitzler's on it, the only "name". Instrumental, hypnotic, varied, very occasionally veering into doomy Eighties Numan-style sounds, it's one of those albums where, on a first listen, every track's arrival is exciting because you don't have an idea where it's headed to and what it'll do to your head. Brilliant! From the arcane to the vastly famous. John Williams is putting out a new recording with the London Symphony Orchestra of his most famous works.
Arriving on gatefold with underwhelming art collage imagery, it comes with again, a rather under-imagined 12" x 12" 12 page art/info booklet. However, it's on amazing vinyl that looks like the Northern Lights fritzed into a flat plastic shell, yet retains a high sound quality. The films represented are, of course, Star Wars, Jurassic Park, Harry Potter ("Hedwig's Theme"), Raiders of the Lost Ark, E.T., Superman, etc, with "Flight to Neverland" from Hook the only surprise. The new recording adds a certain extra classical gravitas to these cultural touchstone pieces of our era, but not overwhelmingly so. Terming them that doesn't mean there's an especial desire to listen, more that when one does they're already fully-formed in the brain. Williams is a master of immediate simplicity that's orchestrally imperial. The theme from Schindler's List has more effect, perhaps even a tragic power, but it's quite possibly lent by memories of the film. Anyway, it's always a blast to hear the theme from Jaws again: "GET OUT OF THE WATER!"
Pierre Bastien & Cabo San Roque, Anne Homler/Adrian Northover/Dave Tucker FTS003 EP (First Terrace)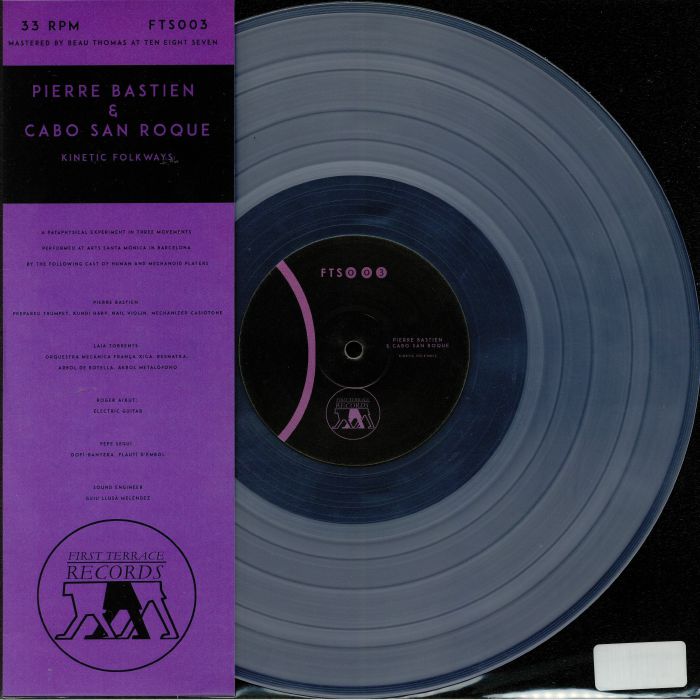 On plain transparent vinyl, within a clear plastic sleeve, all info on purple card, this EP contains different artists on each side and it's a gently experimental creature. The experimentalism isn't gentle, it's avant-garde, but the results are genial. Orquesta Mecánica de la França Xica is a Heath Robinson-like cabinet-housed robotic ensemble built by Catalonian experimental group Cabo San Roque. Google it. It well deserves your eyes. Cabo San Roque asked four composers to create 20 minute pieces for it, to be performed at Barcelona's Santa Mònica Arts Centre. One of these, by sometime Robert Wyatt collaborator Pierre Bastien, who controlled the Orquesta Mecánica via an adapted Casio player, was recorded. It's a lovely eccentric thing, the overall clockwork feel livened by bird-like tweets, warm organ tones and ocasionaly muted brass melodies. That's on the "circle side". On the "line side" three veterans of the London Improvisers Orchestra, Anne Homler, Adrian Northover and Dave Tucker, offer up six tracks that are equally contemplative, a masque of squeaks and taps, with Homler occasionally singing lightly her own "melodic phonetic language", and sweet woodwind interludes. Dua Lipa it is not. Quite BBC Radio 3. But enjoyable, easy-going, more approachable than some of this stuff can be.
Pixies Come on Pilgrim… It's Surfer Rosa (4AD) + The House of Love House of Love (Cherry Red) + The Fall I Am Kurious Oranj (Beggars Banquet)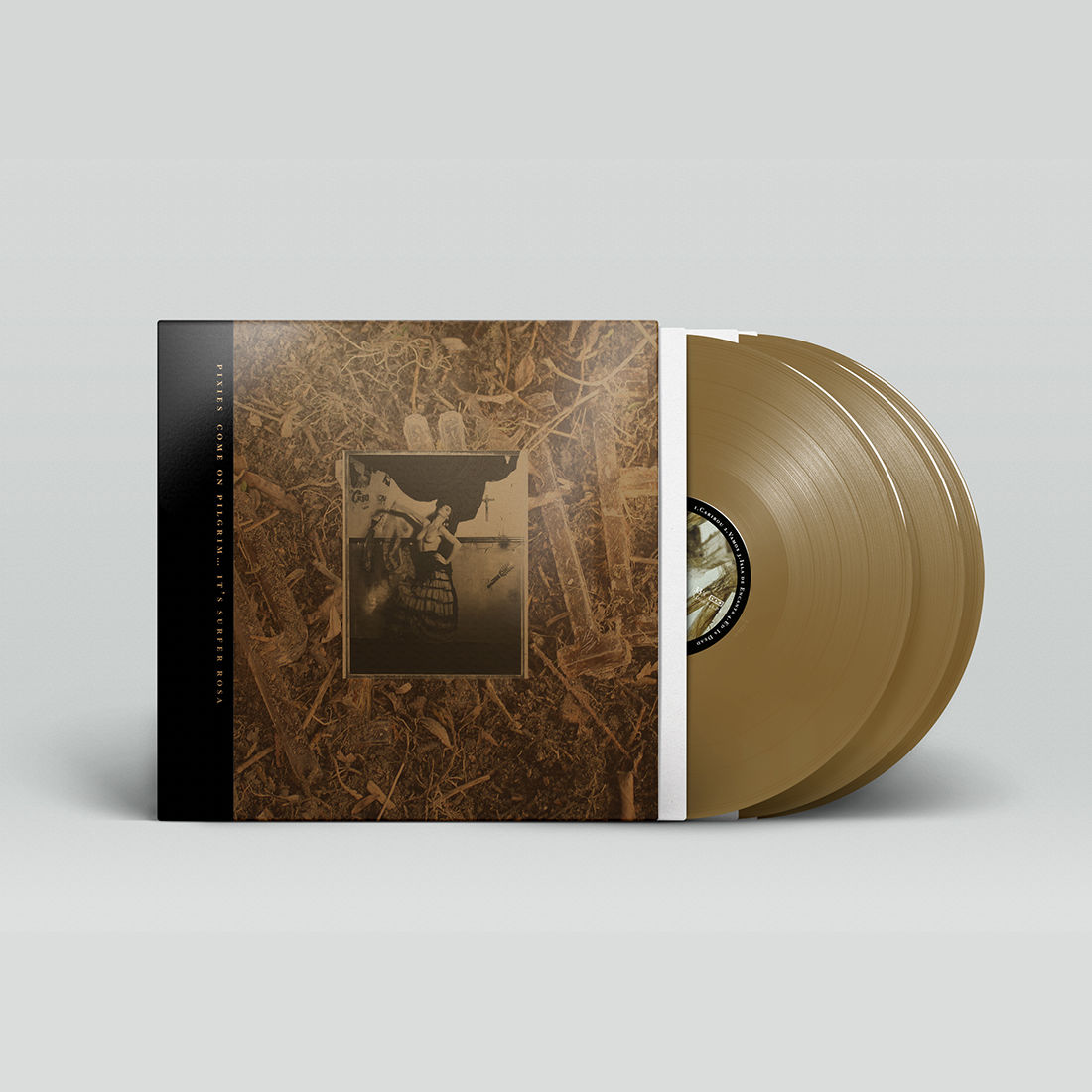 Three late Eighties "alternative" albums reappear 30 years later for 2018's delectation. When these albums were first released they could gain little commercial purchase, yet here they are now, one an acknowledged classic, one a celebrated late-Eighties indie rock moment, and one representing a golden time in the career of a well-loved iconoclast. And who the fuck is listening now to huge hit albums of 1987 Bridge of Spies by T'Pau or Running in the Family by Level 42? Such thoughts cast light on the difference between music lovers and all music buyers. Tracks such as "Ed is Dead" from Come On Pilgrim – seriously – I know it's been said many times before but Kurt Cobain was listening. Does anyone even remember a track off Bridge of Spies other than "China in Your Hand"? The Pixies' release cobbles together an album and a mini-album and simply slays it, their stew of Hispanic attitude, transgressive rock and classic guitar pop melody still a treat, and "Where is My Mind?" has gone on to become bigger than the band (Fight Club, just for starters). Comes with a juicy live set recorded for a campus radio station, in the Fallout Shelter basement studio beneath the library of the University of Massachusetts Lowell.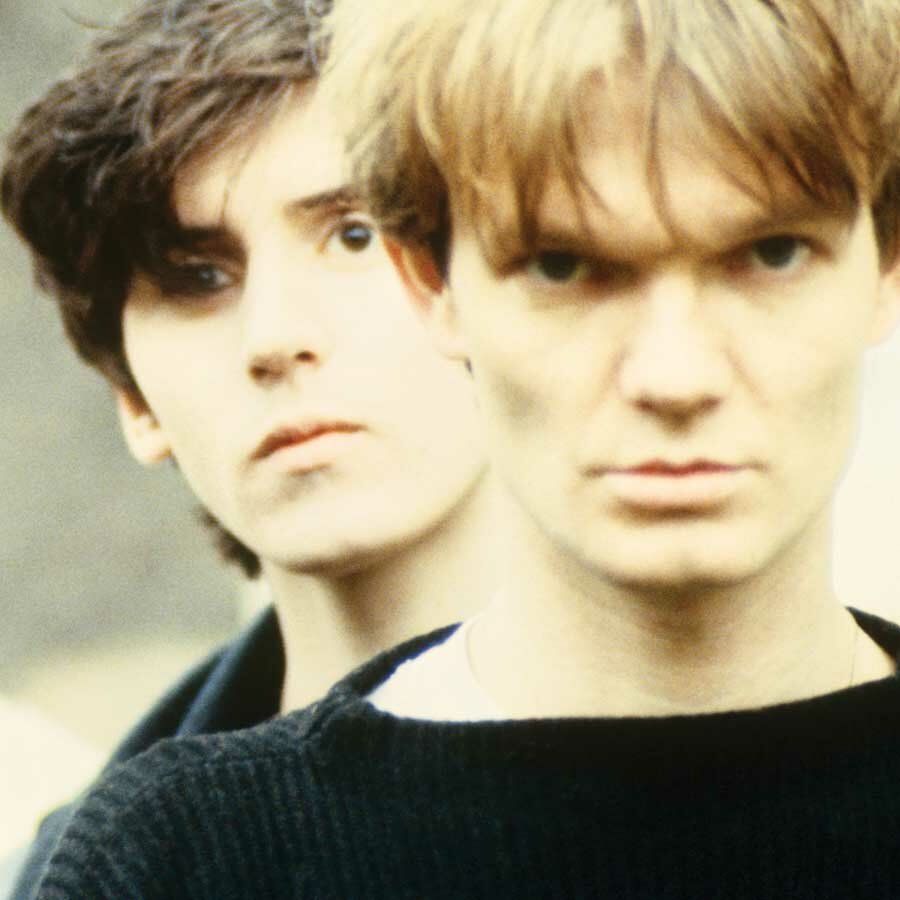 Comes on triple splurgy gold vinyl in art/info inner sleeves, all graphics rejigged by 4AD original Vaughan Olivier. The House of Love are not as celebrated as Pixies but in 1988 they were the band most likely to, given a mega-push by the newly major-assisted Creation Records and fawned over by the indie-obsessed NME. I caned it at the time but never listened to again once acid house/rave culture bit. It now brings pangs of nostalgia, but my 2018 ears hear more clearly the welds in its amalgamation of lead singer Guy Chadwick's doomed Lee Hazlewood/Peter Perrett romanticism and guitarist extraordinaire Terry Bickers' Byrdsian jangling, the latter suddenly igniting to fluid flares of soloing. The songwriting remains solid and the sound is not too trimmed by trebly Eighties indie production; there are even audibly bouncy basslines! Comes with a second disc containing the killer singles that made The House of Love's name, "Shine On" and "Destroy the Heart", as well as a bunch of B-sides and more obscure offcuts.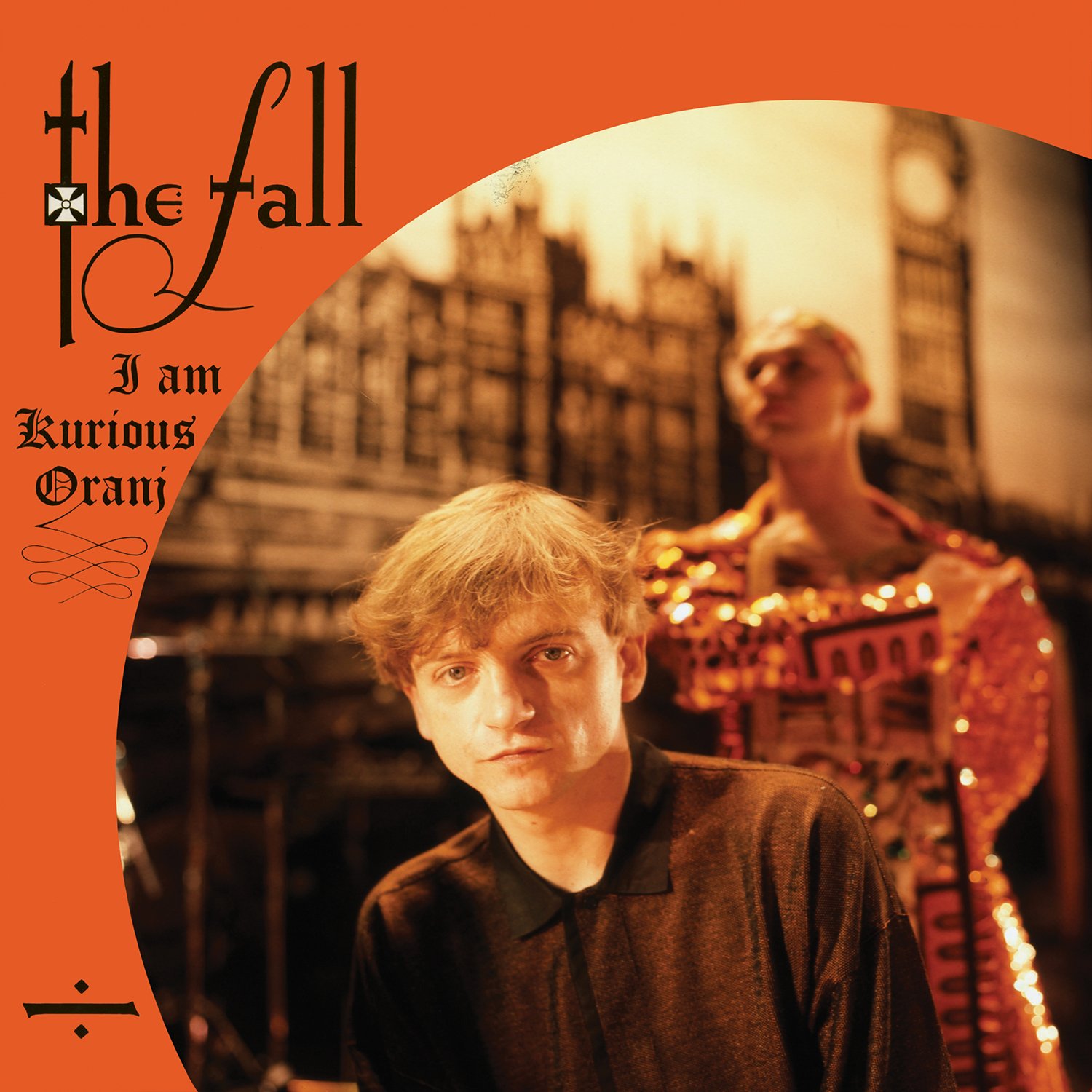 All were available on the previous reissue six years ago but that was only on CD so who cares. And so to the late great Mark E Smith on top form providing a soundtrack to Michael Clark's outrageous Sadler's Wells show I Am Curious, Orange (costumes by Leigh Bowery!). Made during the pop pomp of "the Brix Years", it reappears in lush photo gatefold replete with a reproduction of the Clark ballet programme. It's a Fall peak, with the opening "New Big Prinz" showing they mean business. And they surely do. And guess what colour the vinyl is?
Get The Blessing Bristopia (Kartel) + Steiger Give Space (SFBAN Ultra)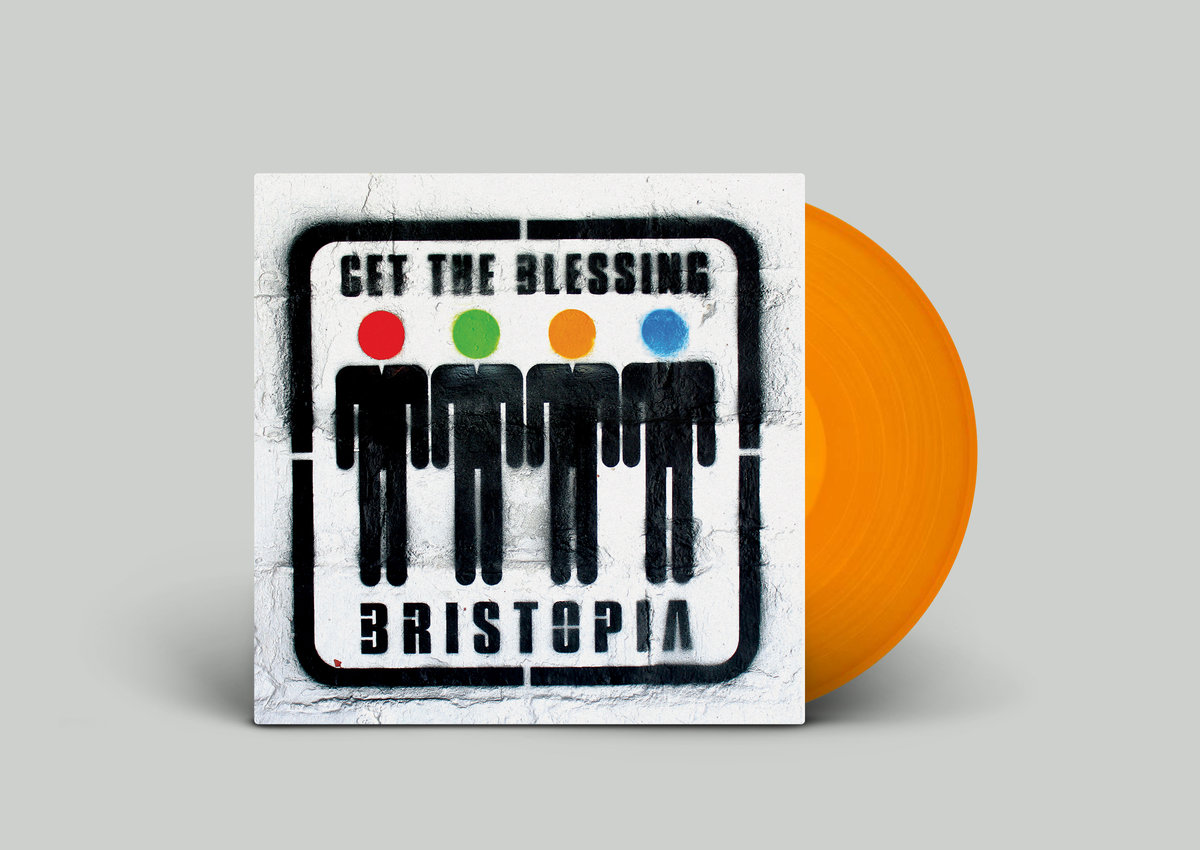 A couple of new jazz outings that deserve aural inspection. Get The Blessing have built up quite a reputation for their alternative take on jazz, especially in the live arena. Derived originally from Bristol's trip hop scene (a title anyone involved would vocally object to but I need to lump this group of musicians together somehow to add context and background for readers – why do musicians NEVER get that?!)… anyway, derived from Bristol's trip hop scene, Get The Blessing make an approachable soundtrack-ish music from bass, brass, sax vibraphone, drums and more, as happy creating rolling, laid back atmospherics such as "Cococloud" as they are squawkier jazz, as on "Rule of Thumb". They style a liveliness that's invigorating.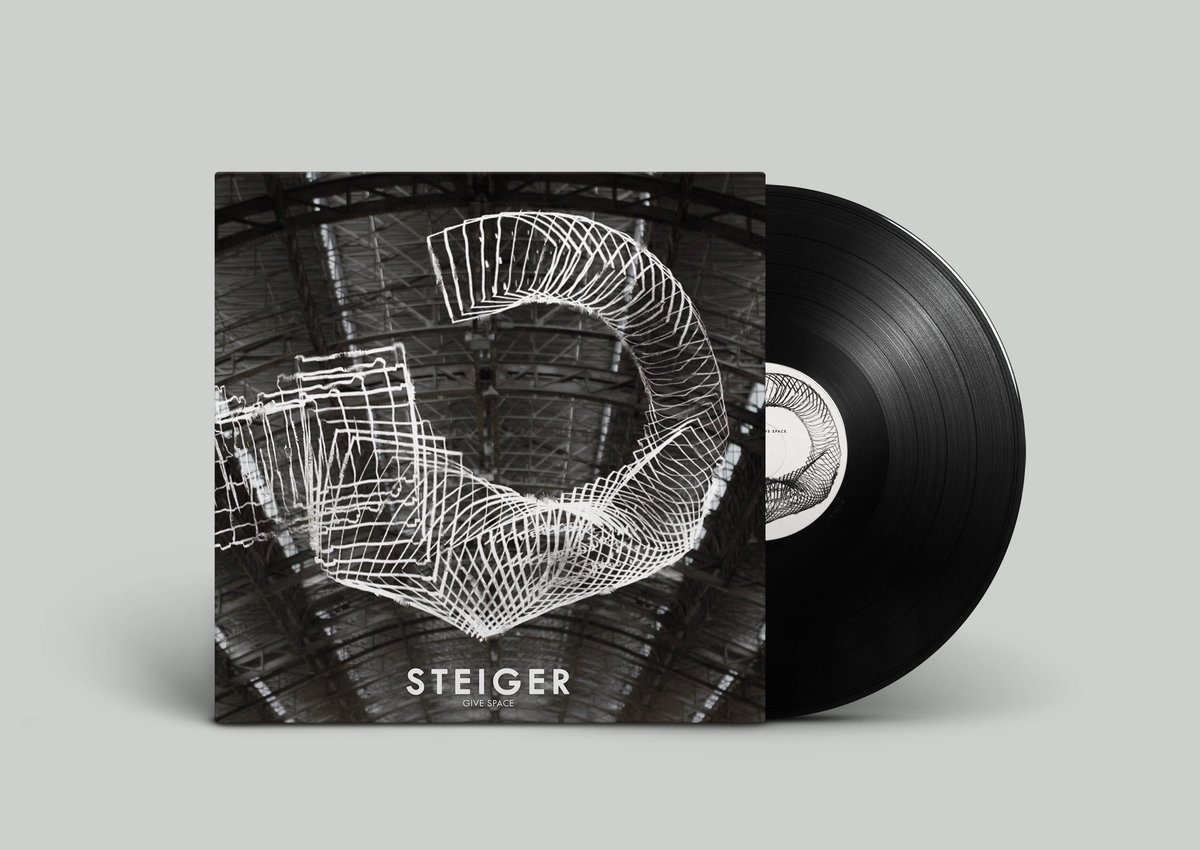 Steiger, on the other hand, are a trio of Belgians on keyboard, bass and drums, but their debut album is a much more freeform creature than Get The Blessing. They're more likely to explore sounds and silences than jams. There's more space and unexpectedness. Take "Captain Hooker": it's built around a skittering stop-start drum pattern but seems to be essentially off-piste jazz until a lone wobbly synth note is left floating for ages and ages. From the more portentous moroseness of "Female Pope" to the echoing emptiness of "Henri's Entropic Blimp Flight", this is an adventure worth going on and my preference of these two albums, although, if it came to a live show, Get The Blessing would Get The Vote. Steiger comes with a 16 page 11.5 x 11.5 photo of the band performing in the seven environments where Give Space was recorded, which include a forest, a canal, a shipping container and, so the caption says, Mars. An adventure, indeed.
Gurrumul Djarimirri (Child of the Rainbow) (MVKA)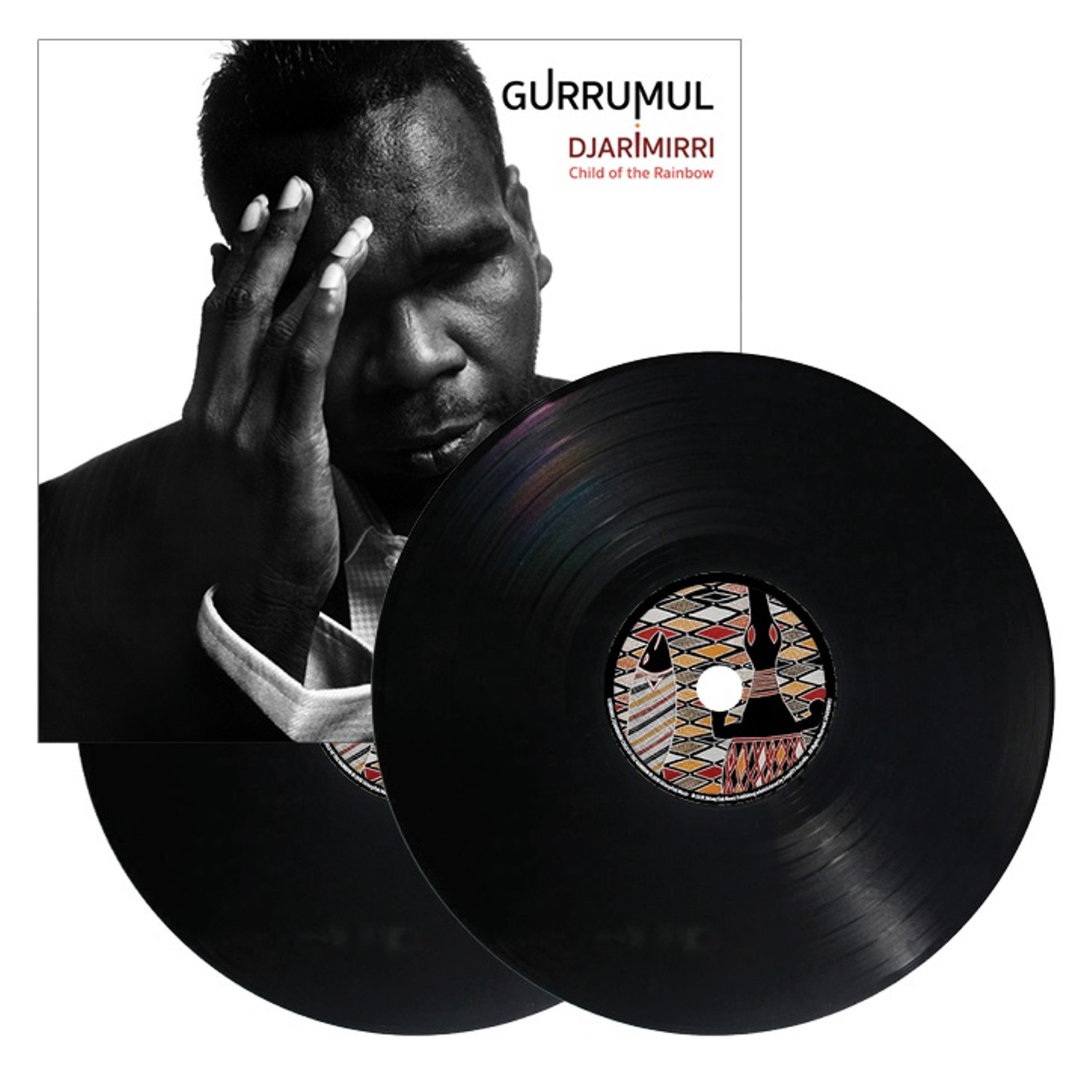 In Australia, the late indigenous musician Gurrumal – AKA Dr Geoffrey Yunupingu – is a well-known figure. Upon his death last year even the Prime Minister paid tribute. He is, without doubt, an important figure, linking the musical traditions of all Australia's inhabitants, binding them. All that said, theartsdesk on Vinyl has never been drawn to his releases; attentive but never pulled in. This final album, which took four years to make, is an orchestration of chants and the traditional music of Gurrumul's Yolngu people and it's strangely mesmeric. The extraordinary thing is how close it sounds to the serialism/minimalism of US composers such as La Monte Young and Philip Glass, albeit with tribalistic singing over much of it. It's a sombre music that holds the fascination and comes on double in art/info inner sleeve.
Nazareth Loud & Proud! Anthology (BMG) + DevilDriver DevilDriver + The Fury of Our Maker's Hand + The Last Kind Words + Pray For Villains + Beast (BMG)
Two faces of heavy rock. In eye-entertaining collage/photo/info inner sleeves, Nazareth's Best-Of over four sides in photo gatefold gives a snapshot of the Seventies, an era the Scottish rockers rode with aplomb. With a global audience, they coat-tailed Led Zeppelin and built quite a following, especially in Canada. There's also something of Rod Stewart's rust-voiced rhythm'n'blues (check out 1973 Top 10 hit "Broken Down Angel" for evidence). Their 1974 cover of Tomorrow's psychedelic Sixties pop hit "My White Bicycle" is incongruous amongst all the heavy rockin' yet Nazareth, at least in the early part of their career, have a touch of glam stomp about them. Their songs also often have a groove. The first record of the early stuff – on scarlet vinyl - is the one but, credit where it's due, the second record (in orange), which runs from 1977 to 2014, may suffers from the occasional cheesy pastiche, but is remarkably consistent in general.

Santa Barbara metallers DevilDriver's debut album is an absolute beast (although Beast is actually their fifth album!). It wreaks threat and venom, from it's opening cut growl-bellowing, "Why can't you see you're in my way?" to songs entitled "I Could Care Less" and "Die", the occasional speed-rapping style of singer Dez Fafara amping up the heat. This set of reissues sees their first five albums returning on a multiplicity of toxic-looking, splattered, multi-coloured, swirled vinyl. The music is cranked up all the way. The tone changes - for instance, "Clouds Over Calfornia" from The Last Kind Words has a galloping epic quality compared to their debut, and the Beast album is unafraid to slow the rage down here and there – but what comes out of the speakers is never less than visceral. For me the first one is it – essential!
Moontribe Moontribe (Fortuna)
Moontribe's on an Afro shamanist mission, it seems. They're not a tribe, though, they're a single human being, although the notes say "the album was… recorded by about a dozen musicians, following one spiritual leader, in one, unedited session." So what we have here are out-of-body drum circle work-outs mingled with tracks such as the bizarrely catchy "Bottles" wherein an organ vamps a bit, while the percussion echoes psychedelically and background figures cackle and squawk. The prolonged "Moontone" sums things up. It's not the best track but it's the most prolonged so, in a sense, if the listener can bear with it, they're probably the right sort to wear what Moontribe are about. It's an acquired taste but theartsdesk on Vinyl has it and it's to be hoped that it points towards what the 2020s might sound like.
Honey Hahs Dear Someone, Happy Something (Rough Trade)
When I read the back-story on this album, I sharpened my cutlass: three London sisters aged 11, 13 and 16 making cutesy acoustic pop at home. However, cynics such as I needn't be sneery, Honey Hahs are better than they sound. There's a thrown together, rough quality to their songs that's endearing, from the cheap Mary Chain-with-drum-machine "Rain Falls Down" to the lo-fi trip hop of "Concrete" to the anti-Trump mariachi of "Stop Him". "Beer fear" is an especially well-formed number. Sure, there's a fair bit of what I was expecting but it's unforced, raw, under-produced and the overall impact is not so much "sweet" as… good. Comes in lyric gatefold.
BOXSETS
The Beta Band The Three EPs (Because)
In the late Nineties and very early 2000s Scottish outfit The Beta Band seemed like the band most likely to. They didn't, though, did they, sticking instead to an agenda of pop experimentalism and splitting in 2004 with their biggest commercial achievement an album reaching No.13 in the charts. A cult band, then. Listening to this boxset of their opening three EPs from 1997-98 it's easy to hear both the sing-along potential so many could hear, as on the strummed Primal Scream-ish country pop of "Dry the Rain", but also the wilful weirdness, prevalent on, say, "Dr Baker"'s harmonized, acapella part-song, plocking percussion, effects and piano. They had that knack, akin to Syd Barrett's early Pink Floyd, of creating a sense of lysergic disorientation that's also thoroughly involving. 5000 have been pressed with each EP on different-coloured vinyl; Champion Versions on red, The Patty Patty Sound on yellow, and Los Amigos del Beta Bandidos on blue. Patty Patty Sound is also pressed on two discs (the stoned, dancefloor-friendly and longform "The House Song" certainly needs the space). Early birds will also receive a reproduction of a Beta band fanzine/art project called Flower Press. I never really got them at the time, I confess, but hearing this lot now, I don't know what I was thinking. It's an essential collection of tunes.
The Doors Waiting For the Sun (Rhino)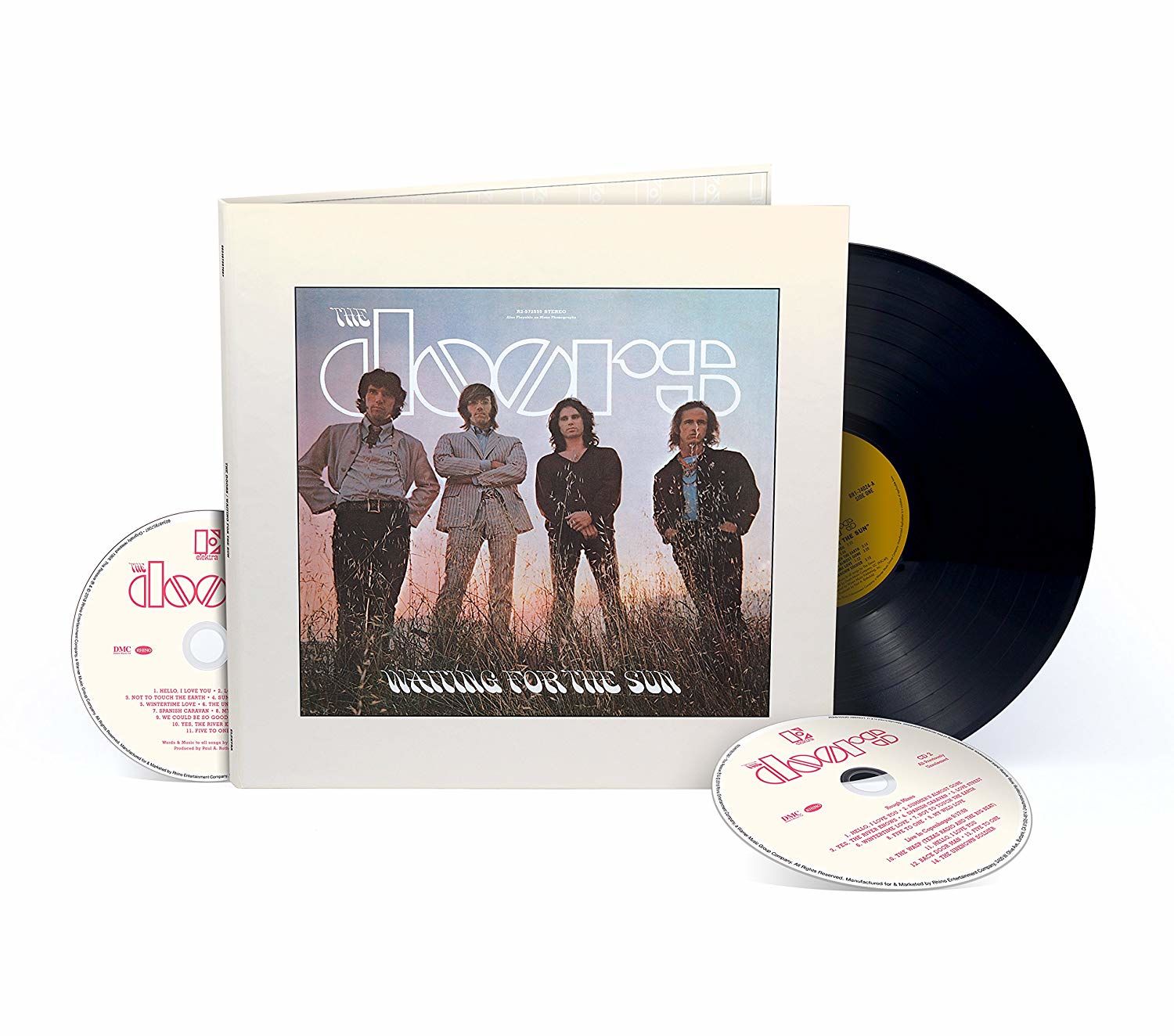 The Doors were a bit knackered by early 1968 (although not nearly as knackered as they'd later become via Jim Morrison's all-encompassing interest in booze and narcotics). They were toured and promo'd into the ground but, instead of having a break, they were shoved into an LA studio to churn out a new album, as if the two classics released the previous year were just canapés. Short of fresh material they cobbled together Waiting For the Sun and, while it's not their best work, it's amazing that it's as good as it is, even if the big hit, "Hello, I Love You" is a jarringly blatant Kinks rip-off. The other biggies are "Spanish Caravan" , trite epic "The Unknown Soldier", and the excellent existential blues raunch of "Five to One", hardly throwaway numbers all. There's also interest among the less-celebrated tracks, whether the genially stoned lament "Summer's Almost Gone" or the sparser Lou Reed-like jazz shuffle of "Yes, The River Knows". Fans will buy this for the extras which, sadly, are all CD-based, with only the original album on vinyl. One CD contains a bunch of previously unreleased outtakes and live material, some of which has heft, and the second is the album but encoded with the "Master Quality Authenticated" process which, when connected to appropriate tech, fires the album out hi-res at 176 kHz/24 bit. Here art theartsdesk on Vinyl, we're not really sure – or bothered - what that all means, but the vinyl sounds phat.
Andrew Lloyd Webber Unmasked: The Platinum Collection (Polydor)
Andrew Lloyd Webber!!!! BLEUGGHHH!!! Rancid Tory!!!! Syrupy West End schmaltz!!! I couldn't agree more but let's stand back and take a listen to what's going on from the perspective of history and of the unexpected. This five record set comes with a 20 page booklet that contains info on all the 48 songs, as well as gushing appraisals by the likes of Barbara Streisand and Glenn Close (who also appear on songs) and words from the maestro himself. Clearly the whole package is aimed at those who want a bunch of Sarah Brightman, "Pie Jesu", etc, and cat ladies who can cuddle up to Paul Nicholas hamming "Mr. Mistoffelees". That's not theartsdesk on Vinyl's bag, so what's in it for us? Well, items of interest include newly recorded cuts such as Gregory Porter delivering a happy-clappy, uncharacteristically oomph-laden gospel take of "Light at the End of the Tunnel" (from Starlight Express) and Lana del Rey offering her reverb-laden airy vocal style to "You Must Love Me" (from Cats). Elsewhere, for Beyoncé vinyl completists, there's her regal take on "Learn to be Lonely" (from Phantom of the Opera), nabbed from the 2005 Oscars, with Lloyd Webber on piano. More interesting are moments from the start of his career, when he was still slightly infected by the spirit of the Sixties, cuts from the original Jesus Christ Superstar album featuring Deep Purple's Ian Gillan on vocals (although Joseph and his Amazing Technicolor Dreamcoat is noticeably underrepresented). Relative backwaters of Lloyd Webber's career also intrigue. Who knew that he and Tim Rice wrote the last song on Elvis Presley's final studio album, 1977's Moody Blue? The bland ballad "It's Easy For You" is given a certain pathos by this fact. And who remembers the 1998 promotional album that accompanied the less-renowned Whistle Down The Wind, which Lloyd Webber wrote with "Bat Out of Hell" songwriter Jim Steinman? It featured Boy George and others but on Unmasked we're given The Everly Brothers chugging along on early-Sixties-style rocker "Cold". Whether you like the music or not, Unmasked is impeccably cut to vinyl, half speed mastered at Abbey Road Studios.
Howard Shore The Lord of the Rings: The Return of the King – The Complete Recordings (Reprise/Rhino)
Limited to 8000 copies worldwide, this is the third in Reprise's lushly packaged vinyl sets celebrating Peter Jackson's blockbuster trilogy. The final film was the weakest of the three, with its relentless false endings eventually palling, however epic the battles. Its music maintained the franchise's folksy, fantasy grandeur and, while it's really only one for uber-fans, even a layman will be impressed by the attention to detail here. Arriving in suitably ancient tome-like packaging, the six albums on green vinyl come with the third part of a collectors' set Middle-earth map, and a booklet full of imagery and detail. Most of all, though, there's Howard Shore's music, every bit of it, and that includes the ever-swelling, Oscar-winning song "Into the West", sung by Annie Lennox, as well as plenty from Seventies easy listening flute-pusher James Galway, adding Celtic airiness. Norwegian singer Sissel, her that's all over Titanic, adds mournful grandeur to "The Last Debate", and hobbit Pippin himself (actor Billy Boyd) sings his battle-blooded acapella "The Edge of Night". Perhaps loveliest is Elf royal Arwen – Liv Tyler – emoting on "The Houses of the Healing". The whole thing is an acquired taste, particularly as the price is high (£140-150). There's a palpable mournfulness to Shore's music to match the film's increasingly desperate themes, but its richness and occasional majesty certainly made me want to watch the whole lot again.
Led Zeppelin The Song Remains the Same (Atlantic)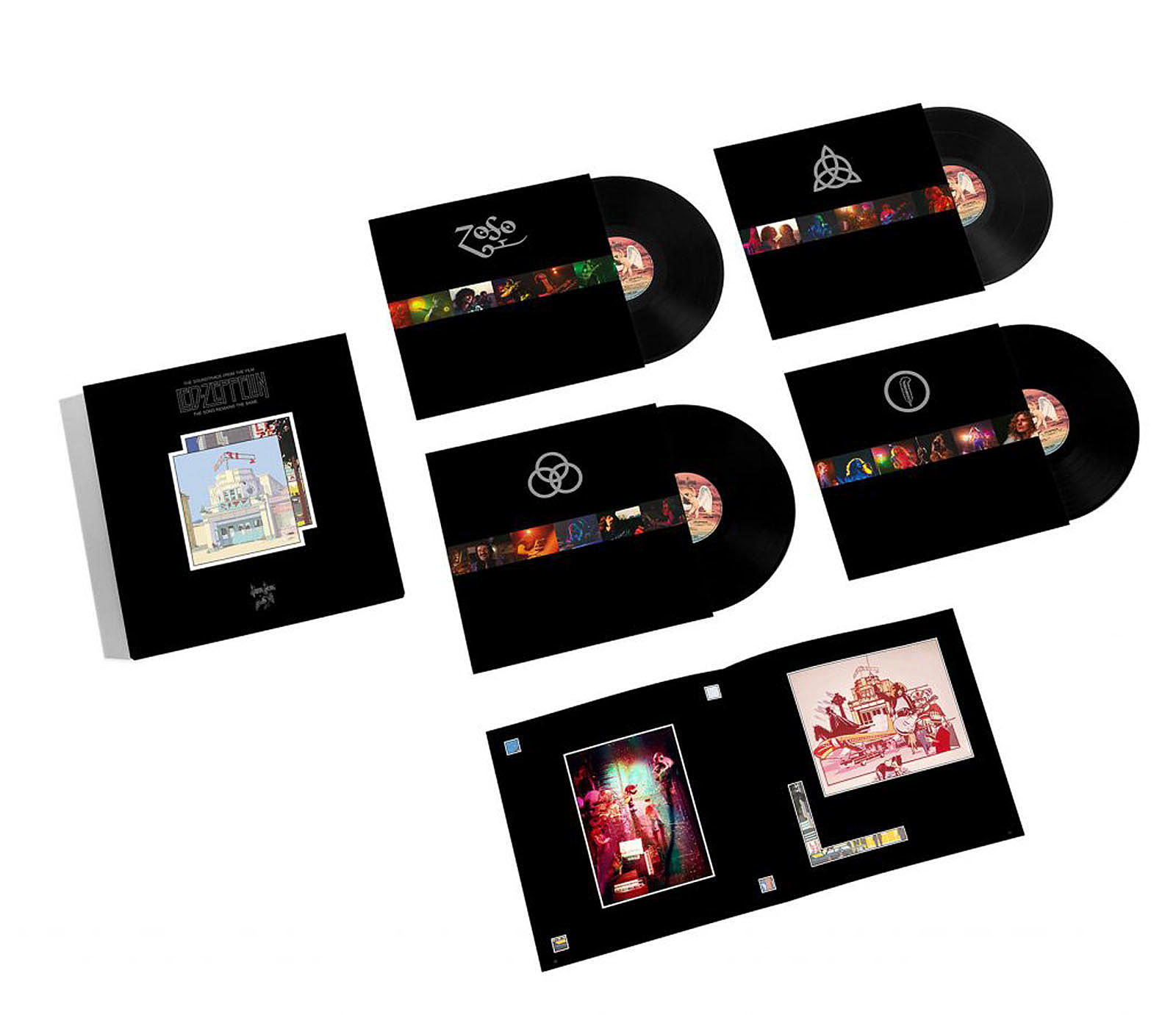 Following the How the West Was Won live collection, reviewed here earlier this year, and again with Jimmy Page at the helm overseeing mastering and production, The Song Remains the Same is an effective resurrection of one of the Seventies behemoth's less loved film/concert moments. I say "moments" but, of course, with Led Zep nothing is ever doled out in moments. Indeed, one of the highlights is a side of vinyl devoted to a half hour version of "Dazed and Confused" that becomes increasingly frantic as it rampages along. The boxset contains a plethora of bits'n'bobs such as a numbered art print, a 20 page replica Japanese cinema programme for the film, a hi-res download card (96kHz/24 bit audio), a photo-led 28 page book, and three DVDs (one of the film, one of extras, and one of the album in 5.1/hi-res stereo), as well as the whole thing on two CDs. It's fair to say that it'd be difficult to squeeze much more content from the 1973 Madison Square Garden concert footage on which it's all based. When I was about 17 I recall a local biker putting on the video of The Song Remains the Same in the main room as a house party wound down to the wee hours. He then went to sleep on a bean bag. I didn't blame him. It seemed very boring, especially the playful, rustic home footage interludes that were hugely naff. Unfortunately, the biker was a known hard man and we couldn't wake him, boot him out, and put some livelier music on. Thus I've long had a grudge against The Song Remains the Same and, in fact, the film as a whole still doesn't cut it, except as a document to remind us why punk rock was necessary. Then again, we're here for the vinyl and, now it's all polished, re-tracked and rejigged, it's a fairly inarguable proposition over four records, including the likes of "Misty Mountain Hop", "Celebration Day" and a couple more only previously available on vinyl in a 100-strong micro-pressing a decade ago. There are better Led Zep live recordings out there but the best of this still shows off a band no wise 2018 outfit would attempt to perform alongside.
ALSO RECOMMENDED
Peluché Unforgettable (One Little Indian): The press release tells us that Peluché are progenitors of "trip jam, an emerging genre that fuses elements of Latin, funk, psychedelia, soul and hip hop". Can't argue with that notion, marketing fad or not. A trio of young women based in London, Peluché's sound is more elegant and sinuous than the above description suggests, more laid back. In fact, highlights include "Scared After All (Touch My Body)" a loping dubby sliver of seductiveness, and the tickering lounge-jazz of "Figure Me Out". This isn't to say there are no rockin' tropicália jams - "To Be a Bird" would fit that bill - but, for the most part, this double on gatefold in art/info inner sleeve, is made for laid back evenings with the lights down low.
Pink Floyd A Foot in the Door: The Best of Pink (Pink Floyd): This is the first time on vinyl for Pink Floyd's 2011 Best Of, and it comes, well-cut, on gatefold double with art inner sleeves and reassembled, slightly different art from the CD version. Floyd fanatics will also notice a small change to the music with the clock at the start of "Time" reinstituted. Such details aside, Floyd were never a singles band so defining their "Best" is not as easy as with many bands. This writer puzzles how "The Fletcher Memorial Home", "High Hopes", "The Happiest Days of Our Lives", and a couple of others, sneaked in when the likes of "One of These Days" and any number of corkers from between 1967 and 1972 are absent. Then again, labelling everything after Wish You Were Here as irrelevant to any Best Of probably isn't a popular line of thinking with the Floyd's back catalogue management.
Maribou State Kingdoms of Colour (Counter) + Louis Cole Time (Brainfeeder) + Dorian Concept The Nature of Imitation (Brainfeeder)
Three from affiliate labels of Ninja Tune, one of the kingpin UK independent labels of my lifetime, their output always an adventure. Such gushing aside, though, all labels have aspects and phases when we slip out of synch with their vision. These three releases coincidentally show directions I sometimes like but rarely love. Kingdoms in Colour is the second album from a duo whose first outing, 2015's Portraits, I reviewed as a beautiful thing but then never really listened to again (oh to write a piece about music I reviewed well then never listened to again versus the 3/5 albums I grew to love!). Kingdoms of Colour is an elegant creature, cleverly balancing cutting edge electronica with a tasteful, global chill-out vibe, including pristine vocals from Holly Walker and Khruangbin. It brings to mind well-off but tasteful Londoners, just back from yoga class, having canapés and cocktails in a white minimalist flat with a balcony as the sun sets. The production throughout never thrusts itself at me. It's never poor – "Turnmills", for instance, has a great groove. It just misses me somehow. Comes in art/info inner sleeve. Brainfeeder is Flying Lotus's 10 year old label that runs through Ninja Tune in the UK. Ninja Tune have gone big on their stuff, the whole Low End Theory, alt-funk-hop vibe. Not quite soon keen here at theartsdesk on Vinyl. Like the idea, but the execution often ends up reminding me more of Weather Report and Eighties jazz-funk than anything I can get my teeth into. That last sentence is pretty much blasphemy among hipster cognoscenti. The Louis Cole and Dorian Concept albums, then, aren't rubbish. They're full of energized, squelchy electro-funk. Cole is an associate of Brainfeeder totem Thundercat (who appears) and this third long-player features in-yer-face cuts such as "Real Life", featuring pianist Brad Mehldau, but also much material that twinkles soulfully yet forgettably, like an indulgent Prince B-side. Dorian Concept is more my cuppa, chopping and changing, proggy in intent, technologically impressive, but eventually adheres too much to a template with its roots in a slick West Coast jazz sound that simply doesn't turn me on.
Mick Gordon Doom: Original Game Soundtrack (Bethesda Softworks LLC): When the Doom gaming franchise returned to life in 2016, a dozen years since the last instalment, its music was provided by Australian games composer Mick Gordon, He based his soundtrack on American musician Bobby Prince's groundbreaking heavy metal-themed work on the original Nineties games. On two discs with wonderfully garish old school heavy metal-style illustrated inner sleeves and on transparent scarlet vinyl, it startlingly combines calm yet threatening electro-industrial illbient with sudden, explosive bursts of hammering death metal riffage, tempered with snarling bro'-step edges. It's effective and, as a listening experience, original and dynamic.
Ólafur Arnalds Re:Member (Mercury KX/Decca) + Rob Lewis Momentum (AWAL/Kobalt): Islandic pianist-composers Ólafur Arnalds is a leader among the wave of modern classical-electronic musicians whose work is gaining a much wider audience than they ever would have a decade or 20 years ago. Best-known in the UK for his theme to the TV series Broadchurch, his latest album see him use algorithmic software attached to his piano to trigger other pianos. Coming on vinyl with an eight page 12" x 12" art/info booklet, it has snifters of Hauschka about it but is less crunchy and more ethereal, drifty music raised by strings to something lush, underlaid with delicacy and a slight sadness. My preference, however, is for Rob Lewis whose M.O. is cello and effects pedals, resulting in a music that has steady authority, building and building, overlaid by gentle harmonic plucks. He's equally at home with slowly stepping, understated percussion as on "Landing" and "Escaped". Momentum is his debut and bodes well.
Yan Tregger Catchy (BBE) + Yan Tregger Ducks & Drakes (BBE) + Various Marcel Vogel's Lumberjacks in Hell (BBE): Edouard Scotto Di Suoccio AKA Ted Scotto was a prolific music producer for decades. Based in France he tried his hand at everything from chanson to new age music but, perhaps – and predictably – his best-loved music amongst crate-digging DJs is to be found on two extremely rare albums now released by BBE. Catchy (1978) and Ducks & Drakes (1979) are clearly cheap'n'cheerful disco cash-in albums but both are full of frivolous joie-de-vivre with high BPM rhythms bolstering frenetic imitation Nile Rodgers guitar play and plenty of sci-fi synth zings and pings. They're a blast although best dipped into rather than left on. Marcel Vogel, meanwhile, is a German DJ-producer whose Amsterdam record label Lumberjacks in Hell prides itself on updating the original disco/soul US house sound for contemporary dancefloors. BBE represents their output on double in info gatefold. Featuring producers such as Italian nu-disco regular Giovanni Damico and New York crate-digger Tom Noble, there are occasional forays into starker, Bam Bam-style sounds, such as "Check the Flow" by Funk Butcher featuring Trim, but far more typical are ebullient vocal garage (in its original New York sense) such as "Goddess" by Ant La Rock and Boogie Nights' "Jazz-A-Nova (Oooh)", although there's plenty of quirk too – just check "Rabbit's Foot" by Beam Me Up, an exercise is slinky electronically-enhanced P-Funk.
Professor Chill Dub Archaeology (Twin): This record was, perhaps, the one I was most excited about this month. The idea is fantastic. Prehistoric musical instrumentation of types discovered by archaeologists, such as giant Celtic horns, Palaeolithic bone flutes, and gut-string lyres, have been combined with electronics over four sides of vinyl by Dr Rupert Till, a professor of music at the University of Huddersfield. If you're looking for a dubby and very 1990s post-club chill-out album, somewhere between The Orb, Banco de Gaia and a stoned Weatherall remix of Transglobal Underground, then Dub Archaeology is for you. It does that thing well, albeit with occasional new agey trimmings. But I hoped for something gutsier, more tribal, more earthy, more original. I was looking, I think, in the wrong place. Till has done the album as part of the more all-encompassing European Music Archaeology Project who investigate recreating music of the Ancient Egyptians, the Romans and much, much further back. They release music too. That I must hear.
Bananarama Live At The London Eventim Hammersmith Apollo (Liveherenow): Without intending to sneer, are Bananarama really the sort of band who collectors buy triple live vinyl albums by? Only the website liveherenow.com will know the answer to that one. Their raison d'etre is selling bespoke live recordings in special packaged editions. They are behind this encapsulation of last year's tour by the original Bananarama trio of blonde banana Sara Dallin, brunette banana Keren Woodward and left-the-band-30-years-ago banana Siobhan Fahy. It's essentially a greatest hits package with the likes of "Cruel Summer", "Venus" and "Robert de Niro's Waiting" all delivered with sufficient gusto. One for particular women of a certain age to dance around their living rooms to after drinking Aperol Prosecco cocktails.
Rue Snider City Living (Rue Snider)
Rue Snyder is a modern folk singer with added punky twang, scrabbling to make a living in the evil, uncaring world of 2018's music industry. He gives us his portrait of the experience of moving to Manhattan. His style is unworldly and out-of-time, lacking the solipsistic flavour of 21st century singer-songwriters in favour of poetics from the 1969-82 period, big on specifics, big on detail, and it's the details that affect theartsdesk on Vinyl much more than someone explicitly whining on in a falsetto about how tough it is being a vulnerable soul. "Dear friend," he sings, "I'm standing in a pick-up truck/The music in the cab filling my ears/From a mix I made last winter just for Patrick/The wind touched my face and dried my tears"). Snyder has something of Greg McDonald's great unheard 2008 classic Stranger at the Door about him, although McDonald's English and City Living is a very American experience.
Jack Sels Minor Works (N.R.W.S./SDBAN): Antwerp is not known as a world capital of jazz. Hell, it's not even known as a Belgian capital of jazz, yet that's where Jack Sels, one of his country's most beloved heritage jazz figures elected to devote all his time for most of his life. The sax-player, a sometime tricky, eccentric, even wild figure didn't record much, although, in his time, he played alongside the likes of Dizzy Gillespie and Lester Young. By the end of his life, all his options had trickled away and he died obscure and in poverty at 48 in 1970. This two disc collection gathers together on a gatefold with a full, interesting and tightly printed biography, a host of material that showcases a lively player interested in exploring both the frollicking dancefloor days of jazz and also something further out, although never too far. It has a spirited ebullience.
Trevor Powers Mulberry Violence (Baby Halo): American musician Trevor Powers closed down his well-liked experimental Youth Lagoon persona three years ago and retreated to backwoods Texas to start something new. Mulberry Violence is the result. It comes on double art gatefold with a shiny and impressively weighty - but also toxic chemical-smelling - 36 page art/lyric booklet (Jaysus, I'm putting it back in the sleeve fast – I'm choking here!). The music, well that's sort of fractured piano ballads and pop-rock numbers, with a dark, thoughtful edge, but filtered through the prism of deranged vocal effects, half-heard buzzing sounds, echoes, whirrings, crackles, and, mostly, industrial clatterings. It's novel, sometimes tuneful, and deserves attention but, after taking it in for a bit, this writer didn't find it more-ish.
AND FINALLY
There's such a vast deluge of music in the Autumn that, for a couple of months, theartsdesk on Vinyl will give a final mention to music we've no space to review fully but which we don't want you to miss. So Deep Six's Brave New Waves Session (Artoffact) is on seafoam green vinyl, limited to only 300 copies. It's a 1988 document celebrating the brief career of the band in question, a unit some of whose members had earlier been in the SWANS, but they're nothing like that, more like a cross between REM and a Sixties garage band. I was handed a 7" by wild-haired Welsh poet-singer Jack Jones at an awards ceremony. There are only 300 copies available of "Swim Up/It's Not My Thing" (Mi7) which, gently persuasive, has Jones's voice storytelling and barroom philosophising his way to a catchy chorus. This is my first taste but I want more. Grand old German electronic don and current Orb member Thomas Fehlmann always bridges the worlds of downtempo and techno. He's decent at it, if a tad understated, but his new Los Lagos album on Kompakt has its moments. Jadell's "All Over Me/Your Love Is What I Need" 12" (Fabyl) exemplifies the current trend for deliberately choppy, cut-up, high momentum disco-house, boosted by samples and, in this case, throwing in added bass and percussion. Next generation Stardust, without the pop chorus aspect, it doesn't go anywhere in particular but will hold the dancefloor. It's on vinyl the colour of pink lemonade with milk poured into it. Norwegian trio Flunk are best-known for their lovely acoustic cover of "Blue Monday" and it's on their 2002 debut album For Sleepyheads Only (Beatservice), but so are a load of other sleepy, sweet and gentle electro-acoustic originals. Comes on well-pressed, rich-sounding double vinyl. Flunk were at the quality end of the millennial chill-out boom. Kinobe were slicker. They still are. Led by Julius Waters, the only permanent member, theier latest album, Golden Age (New State Music), starts unpleasantly, indeed, most of the first record of this gatefold double strives too hard for some sort of Balearic rock song dynamic but instead hits that horrible Chicane/Bryans Adams vibe (only much mellower). Record two is better, the songs seems less forced and there's a pure blissed number called "Sky High" that needs to be out there soundtracking film montages of beautiful people lazing in the sunshine.
We welcome any and all vinyl for review. Please hit thomash.green@theartsdesk.com for a postal address.
Those that love Northern Soul will still be shuffling about to it at tea dances in care homes until they drop
Share this article