theartsdesk on Vinyl 47: The Beta Band, Ry Cooder, The Cardigans, Sgt Pepper goes jazz and more |

reviews, news & interviews
theartsdesk on Vinyl 47: The Beta Band, Ry Cooder, The Cardigans, Sgt. Pepper goes jazz and more
theartsdesk on Vinyl 47: The Beta Band, Ry Cooder, The Cardigans, Sgt. Pepper goes jazz and more
The most wide-ranging monthly record reviews on Planet Earth
Wednesday, 13 February 2019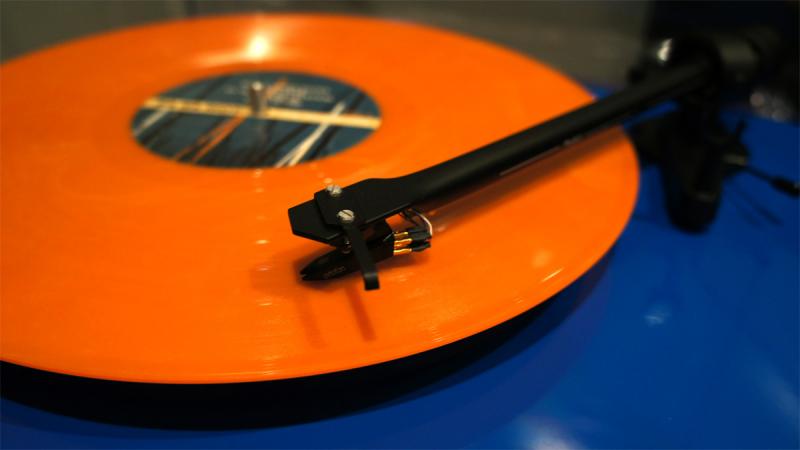 The future is bright...
Let's cut straight to the chase. Here are reviews of 48 records, running riot across genre boundaries and categorizations, from preposterous pop metal to woodland-themed classical piano pieces. It's the wildest vinyl ride in review-land, an adventure for the ears. Dive in!
VINYL OF THE MONTH
Vula Viel Do Not Be Afraid (Vula Viel)
To describe this record is not to do it justice: Vula Viel are a three-piece investigating the possibilities of the Ghanaian xylophone (the gyil), using it to explore minimalist Afro-jazz potential of the traditional music of Africa's Dagaaba people. So far so dusty and academic, but place this album on the deck and the music that pours out is alive with vibrant activity. It might appeal to anybody, from suitably refreshed clubbers to WOMAD chin-strokers to fans of Vampire Weekend. It ducks and dives around interwoven polyrhythmic drums, buzzy guitar and, from time to time, notably on the title track, sweet female vocals. Vula Viel take the very old and mould it into something bright, new and very, very persuasive.
Skinshape Filoxiny (Lewis)
Easy listening comes in many flavours, most of them bland. Retaining interest while staying out of people's faces is a rare skill and its one that William Dorey has. Once bassist for briefly hyped prog-indie band Palace, his first solo outing – on white vinyl in a cheap'n'cheerful snapshot-filled inner sleeve - is a delight. Dorey also runs a reggae label, Horus, and there are hints of that flavour on the dubbed, brassy "Metanoia" but, for the most part, Filoxiny offers twinkling, jazz-iced downtempo, that may have had a quick puff on a spliff but never too much, surrounding the core guitar instrumentation with micro-orchestration and occasional brass. The two cuts featuring actual singing fit well, giving a touch of pre-Dark Side Pink Floyd to the picture.
Fred und Luna Im Tiefenrausch (Compost)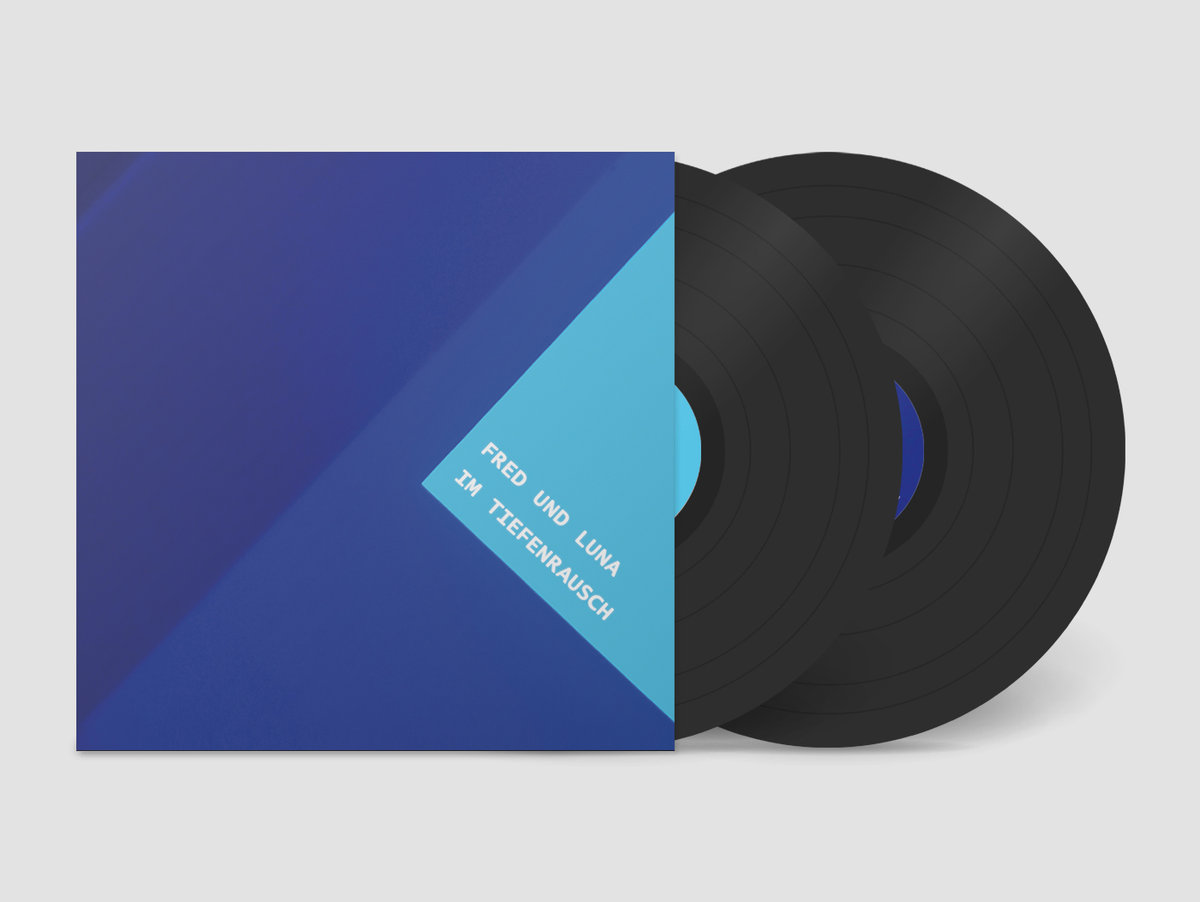 Im Tiefenrausch is a sonic cousin – and the equal – of hairy German adventurer Acid Pauli's 2017 album BLD, and that's high praise here at theartsdesk on Vinyl. It is, in other words, primarily an exploration of post-house percussive patterns yet somehow maintains a presence as a thoroughly engaging musical odyssey. Fred und Luna is one of the many names taken by quinquagenarian German producer Rainer Buchmüller (who also records as Ariston Baton, Vizudaru Nono and Equipe Nadaphysique). On double in simple, minimalist blue graphic gatefold it's a convincing rhythmic journey, wherein effervescing bells and other more sci-fi effects squeeze themselves amongst the bubbling drum-pourri with occasional stern Teutonic voices arriving to offer orders. Class electronica. Plus I like the fact that when Fred und Luna perform live Buchmüller is Fred but Luna is chosen from audience members and local musicians.
Mara Simpson 285 Days (Republic of Music)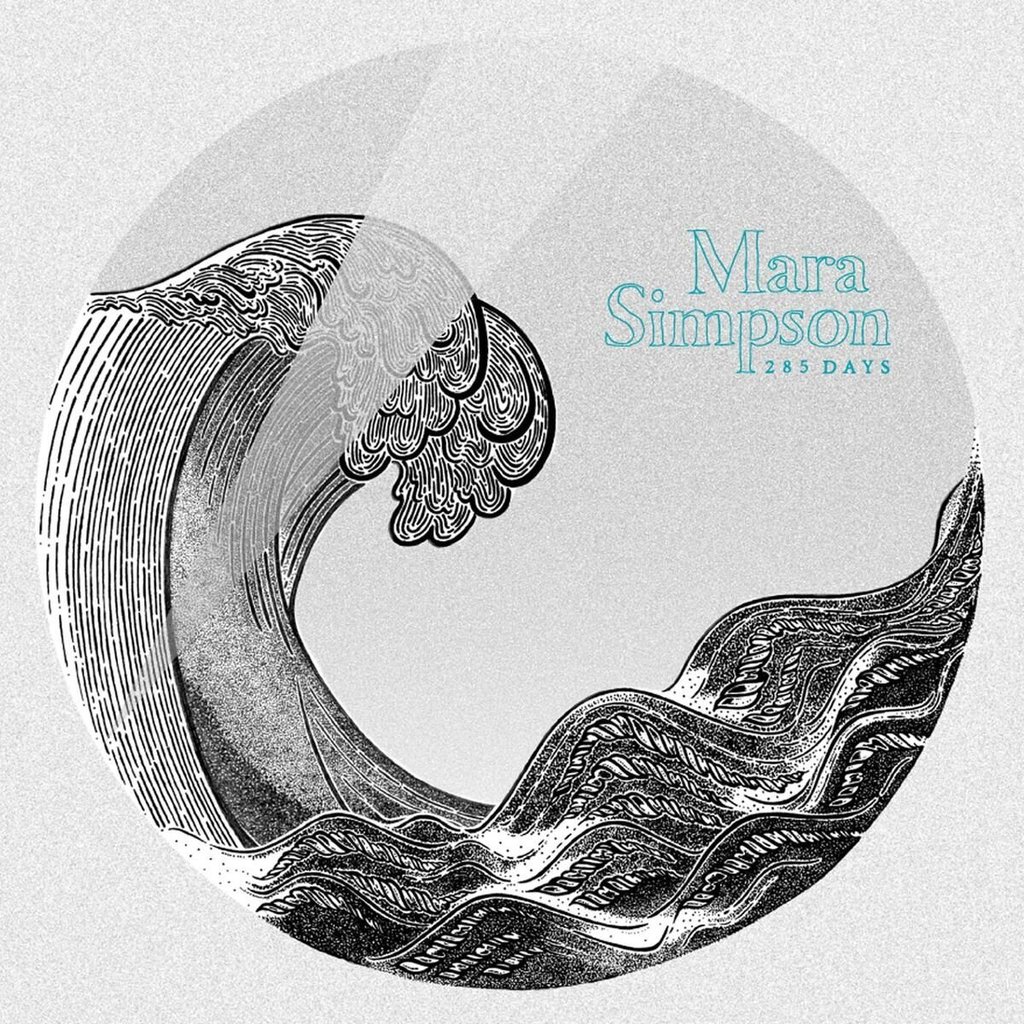 What is it that separates quality acoustic folky stuff from that which just washes listlessly over the listener? It's hard to know exactly; there's not a finite line in the sand, but part of it is not assuming the listener is innately interested in your problems, that they might want some entertaining sounds to pull them in. Mara Simpson's second album exudes vitality and juicy musical arrangement, playing off lyrics of substance. She is based in Brighton but her family life as a child pinged her back'n'forth between Kenya and the UK. Maybe the upheaval fed into her work, maybe not, but she certainly doesn't just strum. She's comfortable backed by strings against unexpectedly metered backing, but equally able to bed down into rough-recorded hand-plucked guitar balladry. A rising talent worth discovering.
Late Of The Pier Fantasy Black Channel (Phantasy) + The Beta Band Heroes to Zeros (Because Music)
Two reissues by '00s bands that should have been bigger than they were. In 2008 Late Of The Pier's debut (and only) album was this writer's Album Of The Year and, hearing it again a decade later, it's clear why. It's still a rivetingly imaginative and energized explosion. However, it's also easy to hear why it didn't catch on. Midlands four-piece Late Of The Pier arrived after Klaxons and the brief media enthusiasm for "nu rave", missing that boat. Fantasy Black Channel, produced by Erol Alkan on his own label, also had the audacity to be so jam-packed with ideas –some of them crammed in willy-nilly - that many were bemused. Coming on like a giddy fairground amalgamation of Roxy Music and Cardiacs via punk rock and Gary Numan, there are tunes galore and the single "Space and the Woods" remains a 24 carat classic. It's a shame we live in a world where Drake – who's relentlessly shit – is a global superstar because people like his Instagram account, while Late Of The Pier are mostly forgotten. In a limited edition of 500, it comes with a lenticular sleeve cover (giving that 3D effect you get on certain gimmicky post-cards). Beta Band, by contrast, did sort of make it. But not really. Their third album, Heroes to Zeros, just about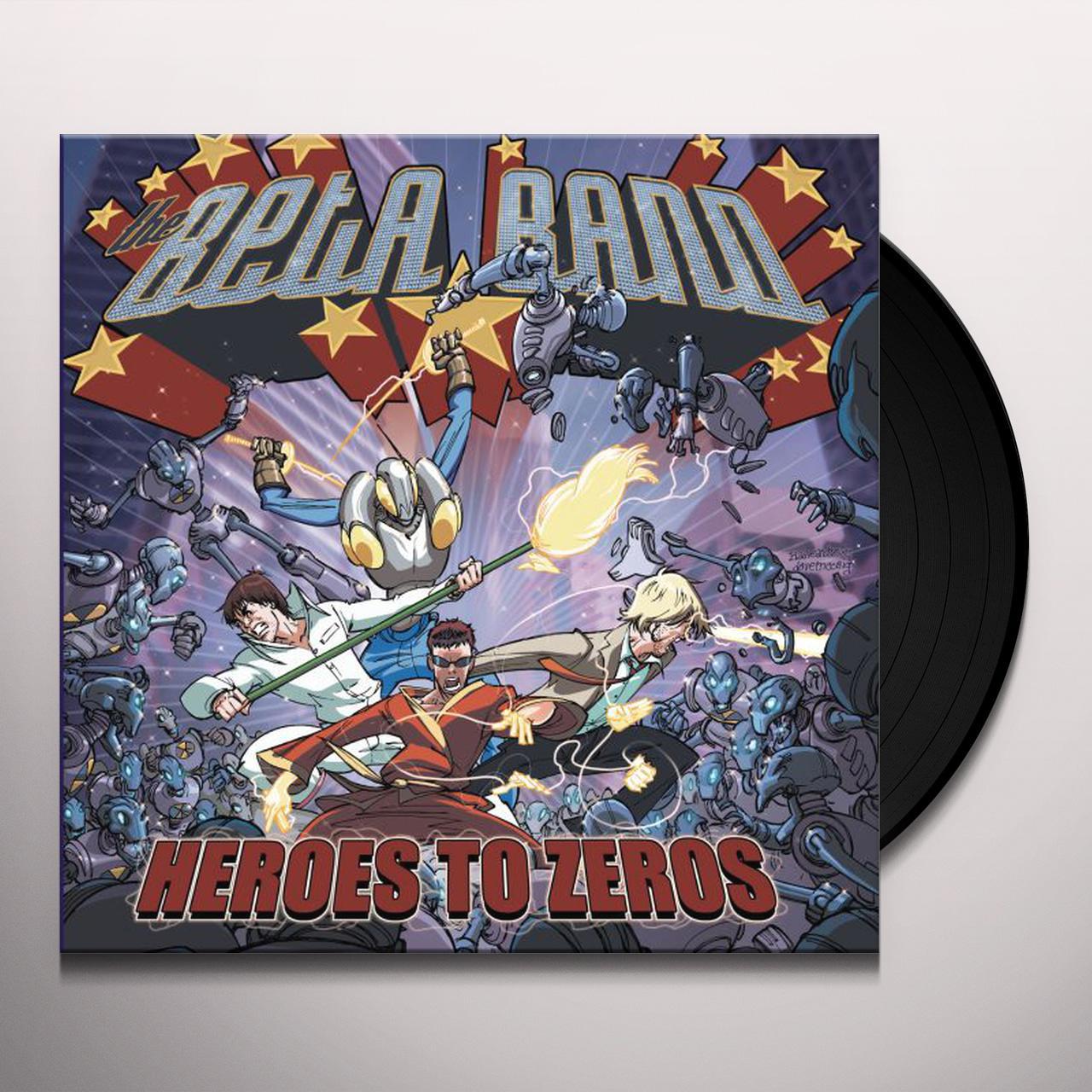 reached the Top 20 in 2004 but the band's commercial performance never even faintly matched the critical acclaim that greeted their every fart. Working at a time when interest in electronic music was waning prior to a brief, final "indie" renaissance, their fusion of folky, harmonised Beatles-ish songwriting with synthesizer trimmings was an acquired taste. It has weathered well, arriving in gatefold on lyric/art inner sleeve and boasting a set of songs that won't quit. It may cause the listener to envisage an alternate universe where Syd Barrett recovered his mental health and stayed with Pink Floyd on their journey to sonic studio adventure and superstardom. These are both great albums, well worth obtaining.
Nicola Cruz Siku (ZZK)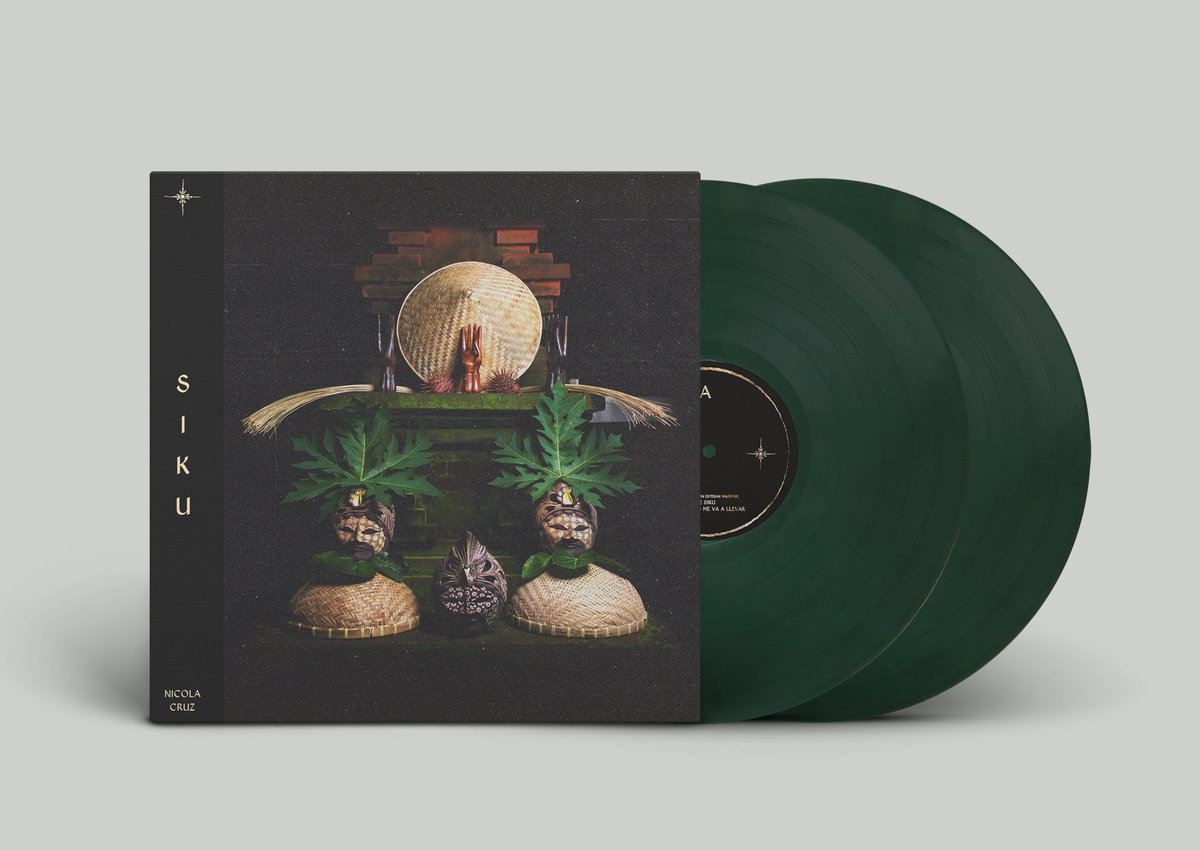 What is 'world music' anymore now that we've all been gobbled up by www? A case in point is Ecuadorian producer Nicola Cruz. Originally affiliated with ultra-hip alt-tronic sort Nicolas Jaar, his 2015 debut album Prender El Alma showcased a producer deep-dipped in his home country's rhythms and root sounds, but not hemmed in by adhering to traditional instrumentation. Siku, on well-mastered double vinyl, further hones the project, brilliantly combining dance music leanings with a tribal-percussive Latin American feel. Sometimes this all comes together on one tune, as on the pan pipe-laden "Señor de Las Piedras" which has a housey underpinning, while at others, such as "Voz de las Montañas", featuring delicious vocals from Alejandra Oriz of Swedish-Colombian duo Minük, the music settles to a gentler template (it comes on like a Hispanic Kate Bush working with Burial). At others still percussive exercises ride to the fore. Whichever style is being adopted, it's impressive stuff.
The Hot 8 Brass Band Take Cover (Tru Thoughts) + Te'Amir Abyssinia/Abyssinia Rise (Tru Thoughts) + Carolina Lins & Os Planatos I Predict a Riot (Tru Thoughts) + Sly5thAve Still Dre (Tru Thoughts) + Magic Drum Orchestra featuring Bunty Original Nuttah (Tru Thoughts)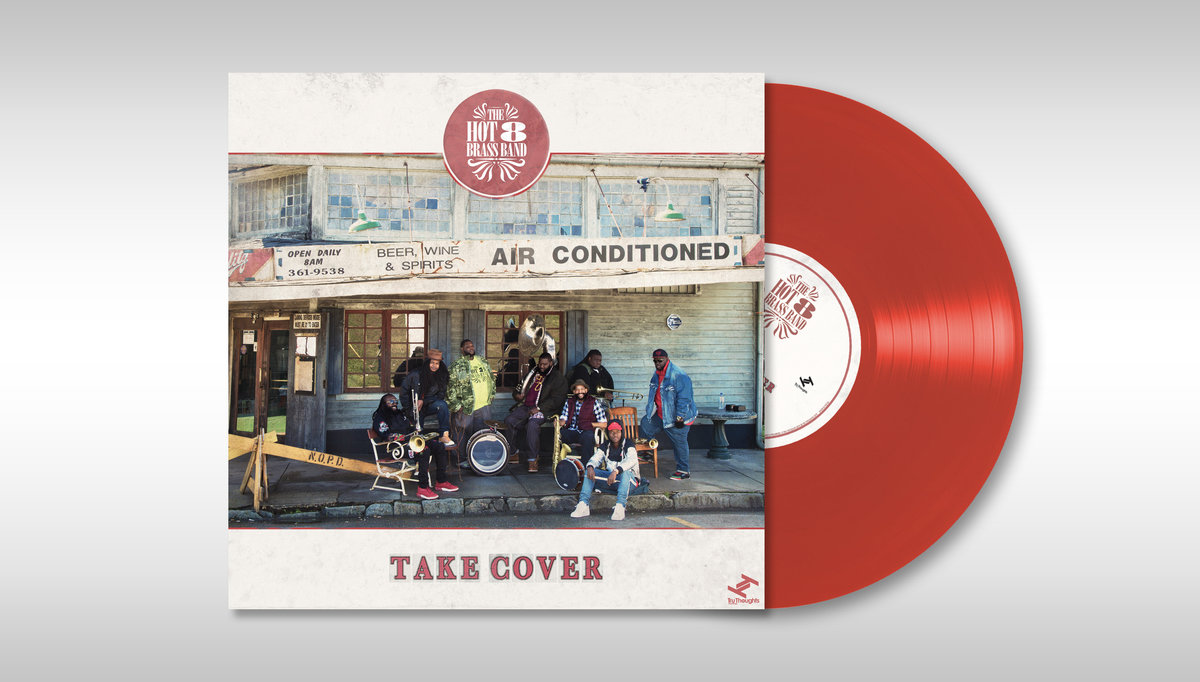 In 2019 Brighton's Tru Thoughts label reaches the age of 20. And they have never been on better form. Once a label more inclined to the jazz-funk-soul side of things, these days and for some years, you never quite know which way their A&Ring's going to wander. This is a healthy and vibrant way to be. The latest cross section from their release schedule is a case in point. New Orleans' Hot 8 Brass Band blew up a few years back with their cover of Marvin Gaye's "Sexual Healing" and were snapped up by Tru Thoughts. Following a plethora of releases since, the Take Cover mini-album on bright red transparent vinyl reveals an outfit that have lost none of their zest for life. The lead cut and key track is a boisterous cover of "Love Will Tear Us Apart" and the inner sleeve is a kitsch brass-centric tribute to Unknown Pleasures. The rest of the set goes heavy on Michael Jackson, with "Shake Your Body (Down to the Ground)", "Remember the Time" and "Baby Be Mine", as well as a lively swing at George Benson's "Give Me the Night", but it's the miserable Mancunians who win the day. Next up is two EPs by Los Angeles musician Te'Amir gathered together on a single album. Te'Amir's day job is drumming for the likes of Aloe Blacc, Kendrick Lamar and Kamasai Washington but the music contained here is an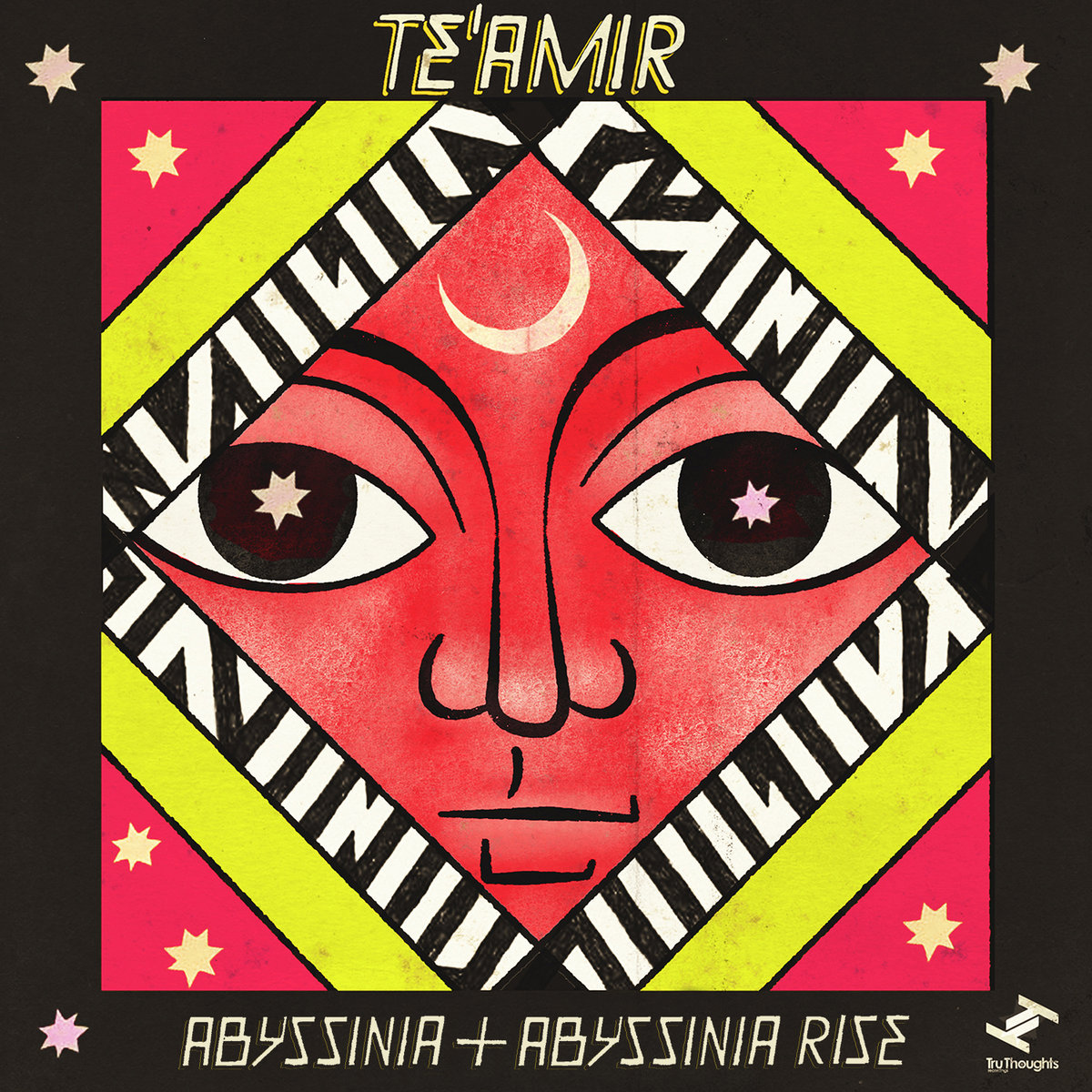 exploration of his Ethiopian heritage. What's great about it is the way it blends folk forms with the American soul tradition, especially when the easy, heartfelt vocals of Dustin Warren appear on "All That You Need". Varying between snappy electronic rhythms that enters Low End Theory territory and warmer, more African-sounding pieces, it's deserves a wide audience. The other three releases, all 7" singles, pointing the finger at the label as kingpins of the cover version, but when the results are this juicy and enjoyable only a churl would quibble. For the soundtrack to the documentary film Kaiser: The Greatest Footballer Never to Play Football, Brazilian singer Caru Lins was put together with club production duo The Shapeshifters for a rampantly energized version of the big Kaiser Chiefs hit. The Sly5thAve orchestral Dr Dre covers and the Magic Drum Orchestra's take on junglist classic "Original Nuttah" have already received attention on theartsdesk on Vinyl as components of other releases but both still sound mighty fine. All in all, a smorgasbord of tastiness.
DeWalta Lyra/Lyra Pi (Meander) + Cuts A Gradual Decline (Village Green)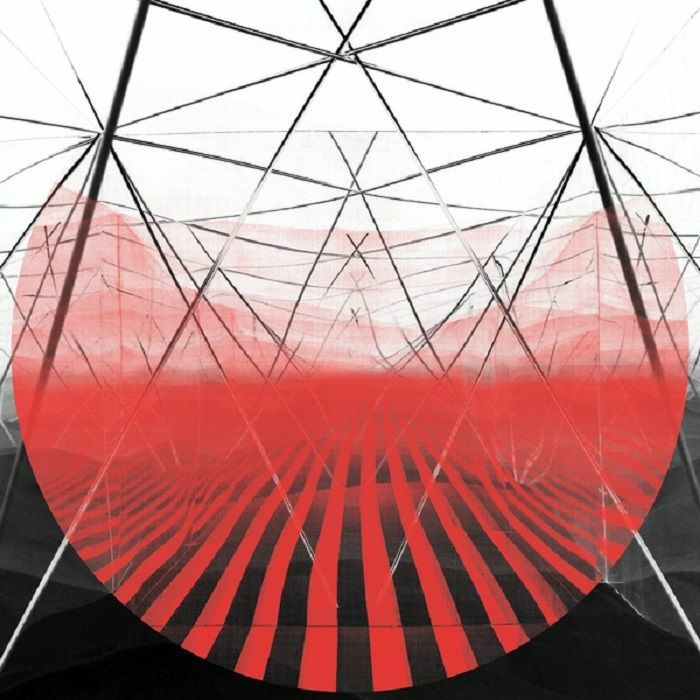 Two releases that explore the dourer side of the techno ethos. If that last sentence is hardly a sell, let it be said that there are other pleasures to be found here. The DeWalta release is quite a package, the new album from Berlin's Meander Records label owner is a double in its own sleeve but arrives with a second supplementary album, Lyra Pi, accompanied by a 12" x 12" black'n'white art print, with the whole set contained within a handmade screen-printed transparent PVC sleeve (featuring a red reflection of Lyra's cover art). Lyra is stately, sombre techno, sparse but with effects and melodic tones floating about within it like motes in watery sunshine, while Lyra Pi takes things into ambient waters and is, in many ways, a more mesmerising proposition. The tone is redolent of 1990s "dub techno" labels such as Thule and Rhythm &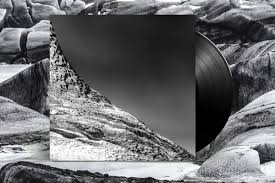 Sound. The press release for DeWalta makes reference to "ambient and score-like modern electronic music" and an "intellectual-emotional approach to dance music"; if anything, these descriptions fit even better the debut album from composer Anthony Tomblin Jr, AKA the not-Google-friendly Cuts. On double in – of course – oblique, sombre black'n'white photographic sleeves, outer and inner, Cuts' music is of a variety that the listener needs to sit with for a while. It's not immediate but as the ear settles into these landscapes of fizzle, hiss and pattering drums, lovely melodies reveals themselves. It's like classical music for the bionic human upgrades who'll inhabit the world in 100 years' time, so you might as well leap ahead of the curve and embrace it now.
The Cardigans First Band on the Moon + Gran Turismo + Long Gone Before Daylight + Super Extra Gravity (Universal)
Nineties pop act The Cardigans reissue their back catalogue. We've been sent their third, fourth, fifth and sixth albums, or, to but it another way, their two biggest albums First Band on the Moon from 1996 and, especially, Gran Turismo from 1998, alongside the two they've released this century, starting with their 2003 comeback Long Gone Before Daylight and moving onto 2005's Super Extra Gravity, after which they took another long break. The US particularly embraced the Swedish band, with their striking frontwoman, Nina Persson, and their polished, accessible yet occasionally riffy sound (the latter trait exemplified by the catchy hit "My Favourite Game"). In their imperial phase they were essentially an easy listening outfit, as is possible to hear on hits such as the loungecore "Lovefool", the song that originally broke them, and the mellow
synth-pop of "Erase/Rewind", but also on album cuts such as the kitsch jazz of "Iron Man" and the trip hoppy "Starter", from First Band on the Moon and Gran Turismo, respectively. When they reappeared their sound had grown a tiny bit more rock, albeit in a very country-tinged sense, which they continued on their last album. Listened to cold in 2019, The Cardigans oldies sound only a few degrees different from a host of Nineties downtempo electronic acts who garnered low level critical kudos at the time (where The Cardigans did not) but, while well-crafted and cute and fine in small doses, larger consumption is too saccharine for theartsdesk on Vinyl. All albums come in gatefold.
Various A Day in the Life: Impressions of Pepper (Verve)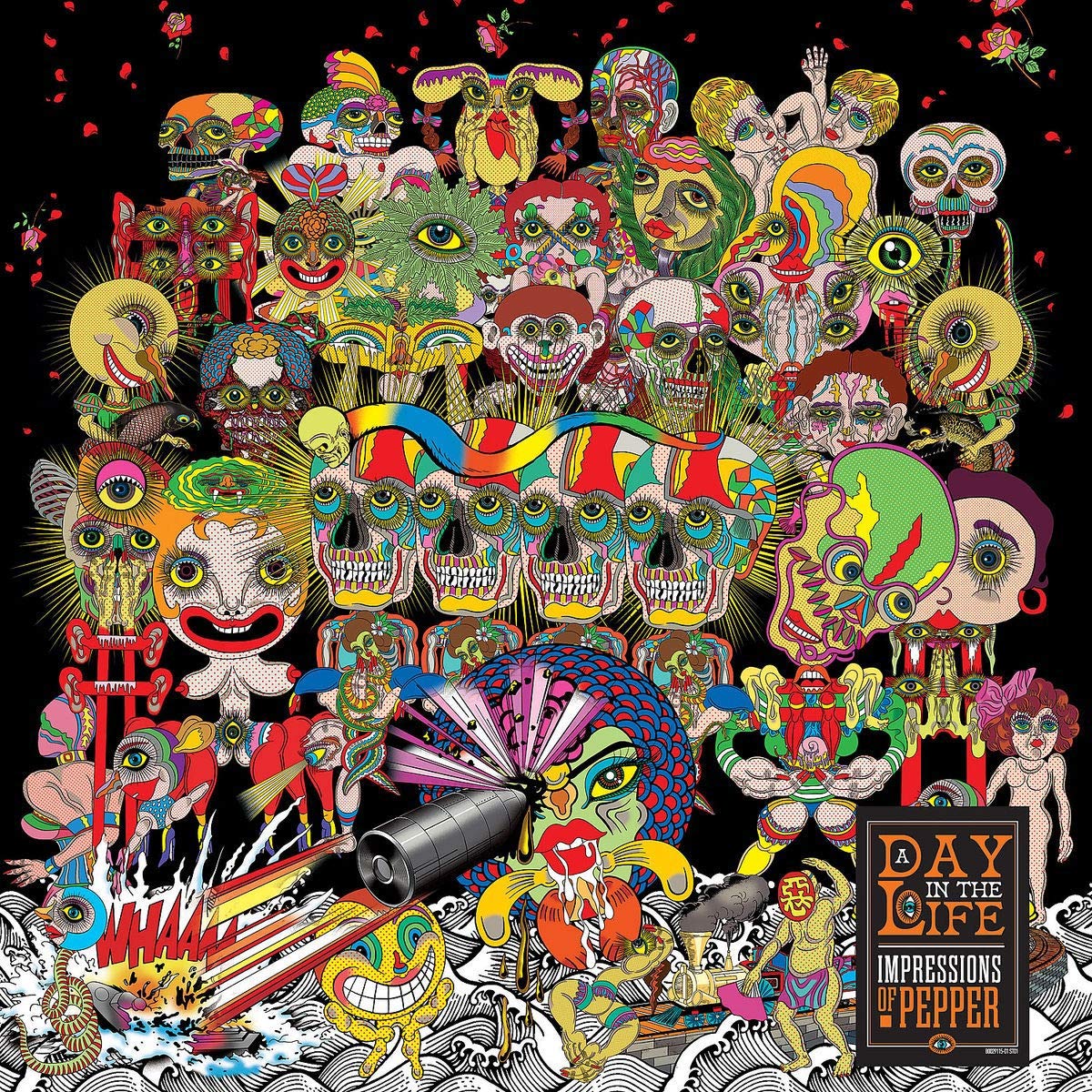 Put together by Verve Records boss Danny Bennett, this is a jazz tribute to Sgt. Pepper's Lonely Hearts Club Band, including as much cutting edge talent as he could lay his hands on. Those expecting some sort of Gregory Porter-style reinterpretation, rammed with tinkling supper club covers, think again; this collection is instrumental with the artists involved only using the Beatles originals as a loose guide, tearing them to pieces, keeping only a shade of that which they wish to use, sometimes rendering them refreshingly alien and unfamilar (I'd challenge the proverbial man-in-the-street to recognize "Getting Better" delivered by Idris Rahman's Wildflower unit). Even when there's a mellow tone to proceedings, as on trumpeter Keyon Harrold's "She's Leaving Home", there's still a flighty, envelope-pushing quality. With other artists on board including saxophonist Shabaka Hutchings, Ninja Tune's abstract New Yorkers the Onyx Collective, drummer-composer Antonio Sanchez and harpist Brandee Younger, the creative pace never lets up, offering the best stab anyone's had at this most famous of band's back catalogue in a good while. Comes one double, although spread over only three sides, in info gatefold, and bonus brownie points for the amazing psychedelic cover art by Keiichi Tanaami/Nanzuka.
Be Svendsen Between a Smile and a Tear (Music For Dreams)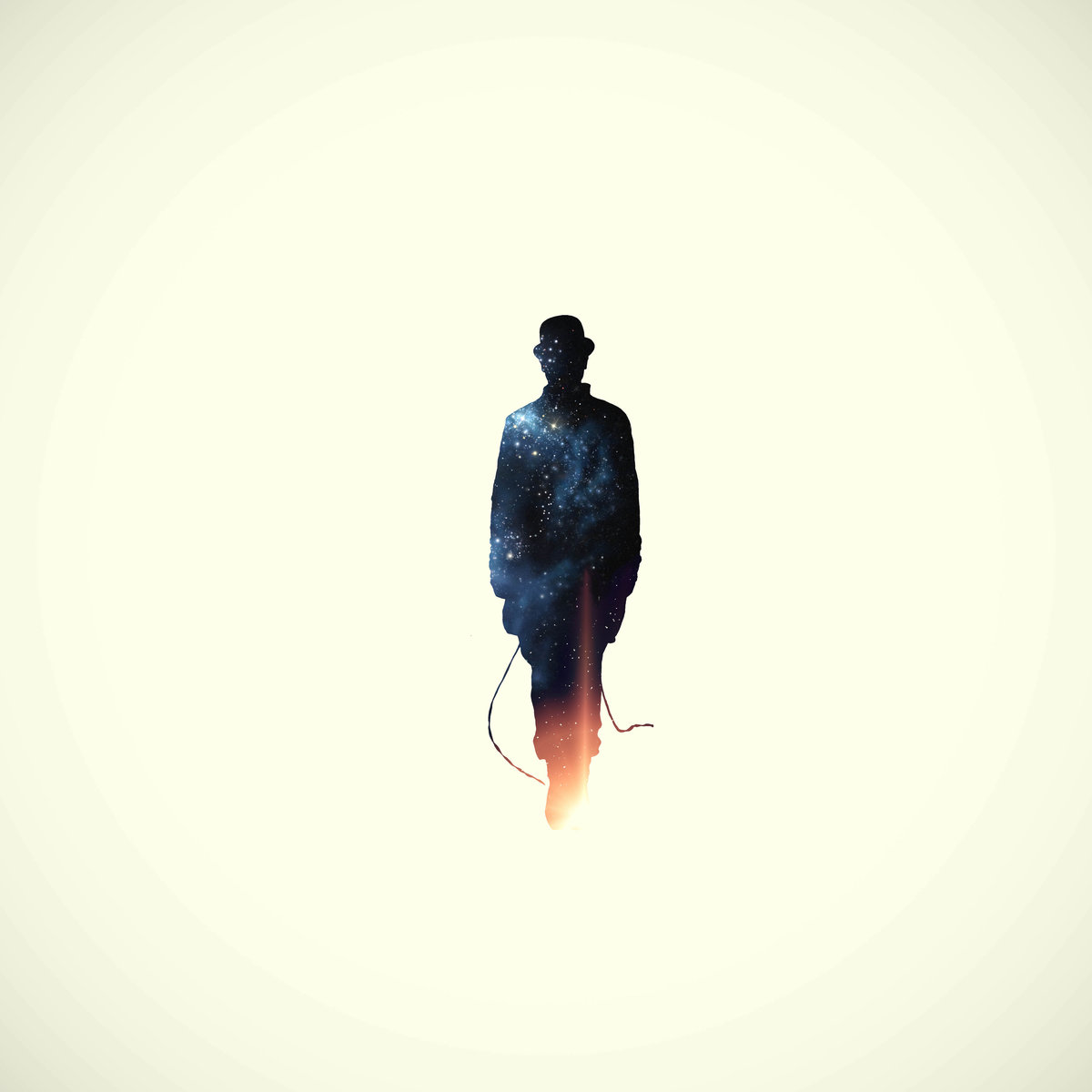 Arriving on top Balearic label Music For Dreams, Between a Smile and a Tear is the first full-length album from Denmark DJ-producer Be Svendsen. One of the most likeable things about his music is that while, on the whole, it adheres to a 4/4 drum beat, and has a vaguely clubby feel, it's very unserious, and fuelled by sounds that he's drawn from all over the place. "Drop the Gun", for instance, is a preposterous gruff-voiced song that owes small debts to Robbie Robertson or the feel of It's Immaterial's ancient classic "Driving Away from Home" but elsewhere there's mostly instrumental music that never breaks a sweat and is always full of relish and fun, with wooden-sounding percussion, and twangy guitar interludes, a richly flavoured gumbo that could be enjoyed by anyone, whether they're a fan of nightworld dancefloors or not.
Various Harbour Boat Trips Vol.02: Copenhagen (HFN) + Pavo Pavo Mystery Hour (Bella Union)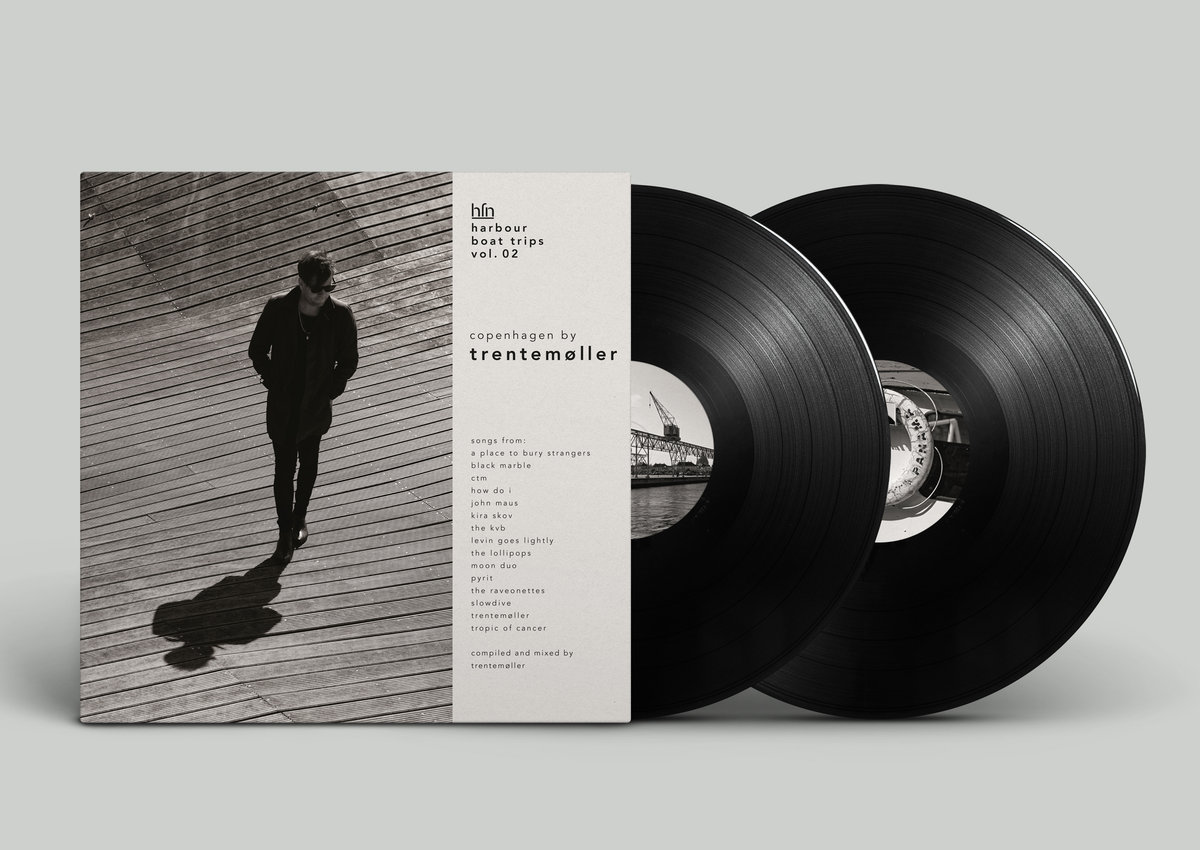 The style christened "shoegaze" by the music press back in the 1980s consisted of sweet, sometimes almost ecclesiastical-sounding pop songs lathered with hazed out guitar effects and feedback, resulting in a sound that somehow paralleled the opiate experience, a sweet warmth spiked with queasy otherliness. DJ Anders Trentemøller has form in embracing gothic indie flavours and his latest mix compilation is celebrated in a two record set that contains tracks by bands such as Slowdive, A Place to Bury Strangers and The Raveonettes, who've a long track record of enjoying shoe gaze moments. Less familiar songs such as John Maus & Molly Nilsson's "Hey Moon" and Moon Duo's "Lost in
Light" inject a dose of Lee Hazlewood/Nancy Sinatra by way of late period Spacemen 3, ie smack music. It's a solidly enjoyable set for nodding out to in a dark corner booth. The Hazelwood/Sinatra dynamic also applies to US duo Pavo Pavo who set the shoegaze tone with fuzzed opener "Mystery Hour" before settling into something closer to baroque electro-pop heard through a cuddly benzodiazepine wooliness that slides down all too easily. Before long they've decided to head off to the disco for pop fun but an underpinning of that shoegaze feel never quite leaves the building.
Various Nowadays V (Nowadays)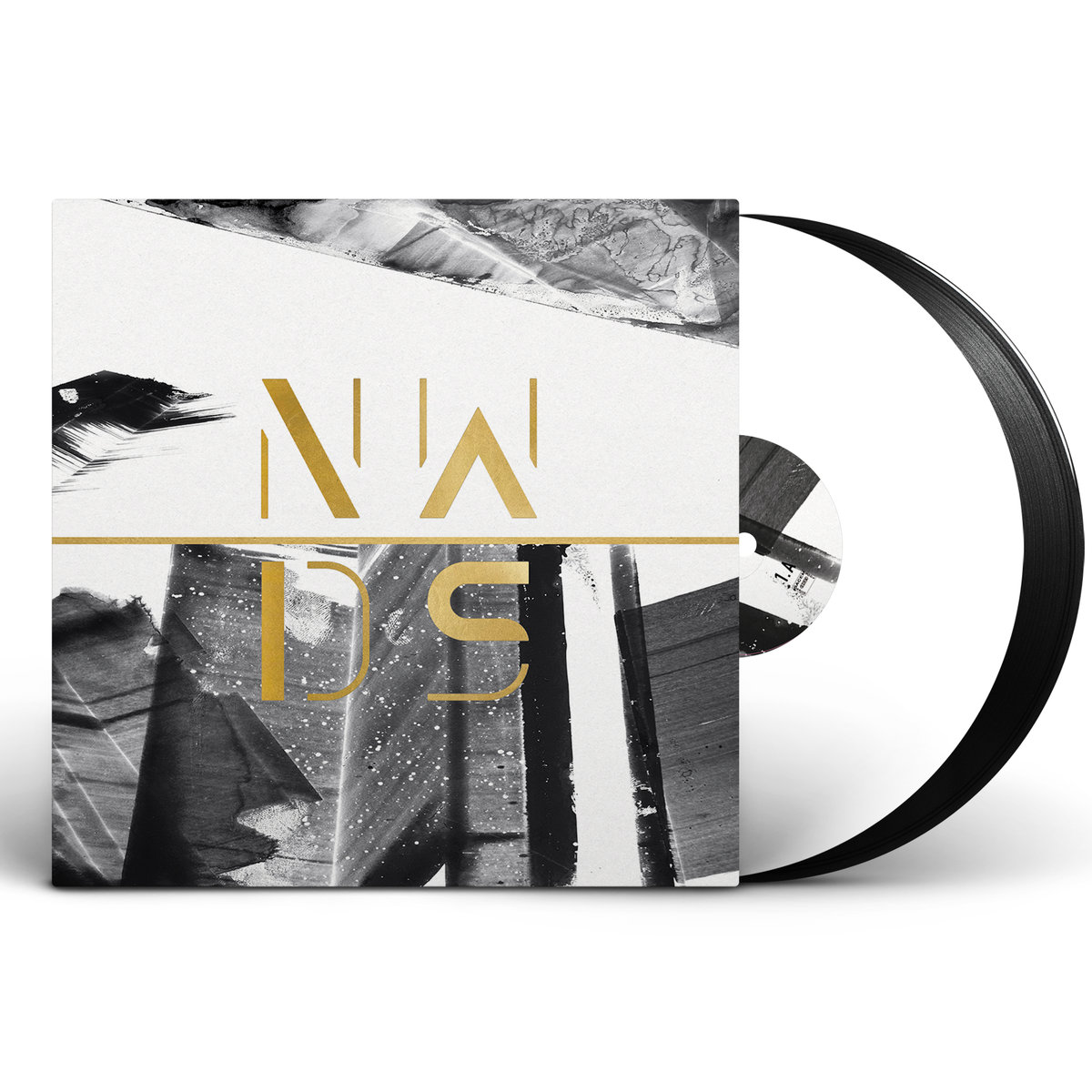 Parisian label Nowadays reaches its fifth birthday with a celebratory one black/one white vinyl double album collection on gatefold, replete with gold-embossed titles. Label boss DJ Fakear is present with three tracks – the euphoric chill of lead-off single "Mana", the chopped tropical house of "5th Season" (a collaboration with La Fine Equipe) and the blissed carnival-esque dance-pop of "Skyline", but this is much more a celebration of his crew, Robert Robert, Jumo, Hugo LX, Clement Bazin, Leska, Unno, Yann Kesz and others, whose sound sometimes ventures into the soulful side of house but is, at other times, closer to the output of Flying Lotus's Brainfeeder operation; woozy, poppy, hip hop-driven. What the whole has in common is class and a light touch; danceable, lively and inventive but never bangin'.
Ry Cooder & Manuel Gabán Mambo Sinuendo (Nonesuch/Perro Verde)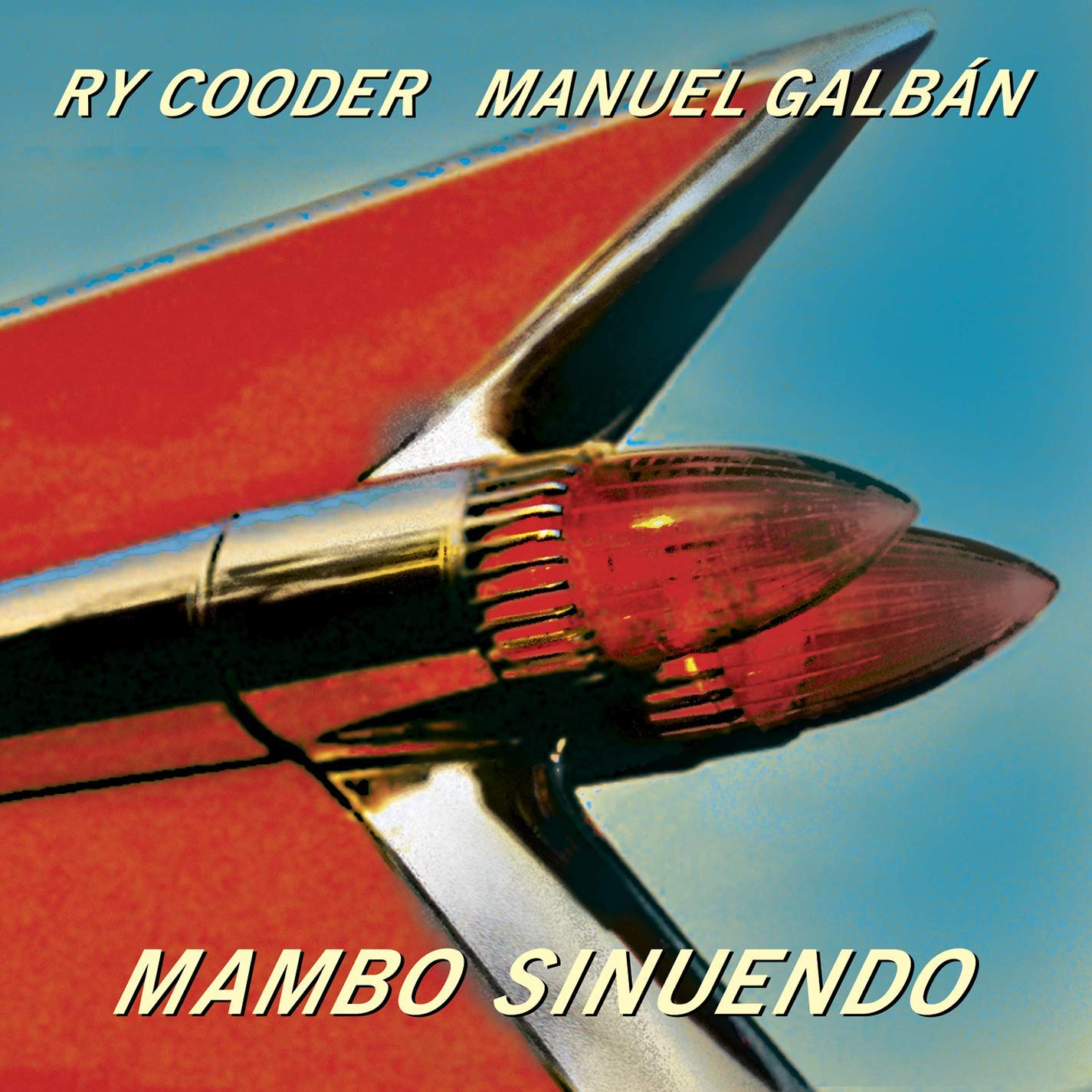 Yet another reissue of music related to the hugely successful Buena Vista Social Club project but Mambo Sinuendo is a very different creature from other related albums that theartsdesk on Vinyl has heard. Dating from 2003 it shows Ry Cooder and the late Cuban guitarist Manuel Gabán attempting to recreate the bar band sound of the island from previous decades, thus twangy amped electric guitar is to the fore and the whole thing has a Link Way-ish, Shadows-ish feel, via the musical style indicated by the album's title. There's also some great fuzz organ and Hammond along the way from Cooder (notably on "Caballo Viejo"). These three sides in glossy gatefold add a certain cheery rock'n'roller raunch to the whole Buena Vista ideal and are well worth hearing.
Bonnie Li Wǒ Men (Icons Creating Evil Art) + Nina Nesbitt The Sun Will Come Up, The Seasons Will Change (Cooking Vinyl/VDM)
Two albums that take differing approaches to being a 21st century woman, especially regarding interpersonal matters. Bonnie Li starts with the fact that in Mandarin "wǒ" means "we" and "men" means "us" and uses it as a premise to build a poetically moody meditation on broken relationships. Once a duo, Berlin-based Bonnie Li is now just the frontwoman herself, although partner Paolo Pizzuto is still involved in the music. Her voice sits somewhere between the sinister and the childlike over feisty but compulsive electro-pop. She doesn't beat about the bush; "Lost Case" requests "If I'm fucked in the head will you shoot me down" and the cabaret-style torch song "I Want You to Die" is a gem that is, in itself, worth the price of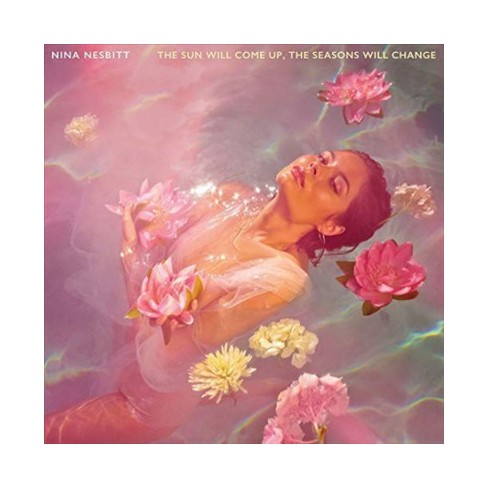 entry. Nina Nesbitt takes a more conventional musical route; chart pop - but with a certain wit and intelligence. While the song "Empire" could be misconstrued as a Tory anthem ("I'm not afraid to say that I wanna be rich some day… I'm gonna put in the work… gonna build an empire"!), the overall tone of the album is diaristic. As she says in the notes on the lyric inner sleeve, it's about "documenting my life from 21-22 years old", a period when she was coming to fame and, it appears, having problems with the men in her life (one of whom, famously, was Ed Sheeran). She lays this all out effectively over fizzy 2019 pop production.
ALSO WORTHY OF MENTION
Section x Flashback The Return EP (Locked Up Music): A 12" single that brooks no argument and takes no prisoners in a drum & bass attack full of threat and dystopian darkness. The general tone of lead track "The Return" is of a post-apocalyptic societal meltdown, replete with slivers of vocals sample that flit in and out. It's redolent of Renegade Hardware nastiness, but the four tracker has other flavours to offer, notably "Light in Your Mind" on the flip, which, while retaining the horror filmic mood, is also dipped in early '90s breakbeat rave bounce. This trio of south coast producers are ones to watch if you like your bass'n'beats heavy but also sharp as a scalpel.
Elliot Fast Food Musik (Icons Creating Evil Art): Stockholm's Elliot has built a cult reputation on micro-release singles based around a mania for fast food. His debut album arrives at theartsdesk on Vinyl on a burger-themed art picture disc with a tee-shirt declaiming "EATING FAST FOOD TO MAKE MUSIK TO EAT FAST FOOD TO". The music sounds like it was recorded in a lavatory but has real trash garage appeal. A cheap organ provides riffs while Elliot's voice, distorted by multiple degrees of reverb, echoes about, sometimes singing, sometimes talking, and other instrumentation splurges untempered into the mix all around. It's deliberately messy and the more likeable for it.
Various Digging the Bruton Vaults (Bruton Music Ltd): A 10" deriving from a competition wherein website Whosampled.com organized a competition between 20 producers to build tunes from music in the archives of library label Bruton Music. With an emphasis on the turntablist hip hop side of things, the likes of Mr Thing and Soundsci head effectively in that direction but Side B sees crunchier electronic interpretations from Bigg Kid and Sup Nasa while Mark Rae (of Rae & Christian) gives us a rockin' dancefloor bouncer that could have been made during the late Nineties prime of big beat.
Steve Gunn The Unseen In Between (Matador): The prolific American guitarist and singer often fires out an album a year, sometimes two, and has done for over a decade. He's back with a fresh collection that shows no sign of his muse becoming worn. Steve Gunn's music is marked by impressive fretwork, as he sketches baroque-psychedelic flourishes around his singing, but it wouldn't work if the songs themselves didn't have legs. There's a sunshine jangle to this outing, an eyes-closed-on-a-warm-Californian-beach-at-dusk lightness. "Morning is mended," he sings, sounding both forlorn and blissed, while picking out guitar work that simply twinkles. Gunn channels classic early Seventies West Coast singer-songwriters but brings his own sweet something to the party too. Comes in photo/info/art inner sleeve.
Big Wild Superdream (Counter): Massachusetts DJ-producer Jackson Stell has learnt some lessons from Empire of the Sun's Luke Steele, and dosed them juicily with other things he's learnt from The Scissor Sisters, EDM and 21st Century pop juggernauts such as Greg Kurstin. Big Wild's debut album is a sideways step from contemporary pop. It will be too cheesy for some but also has an enthused freshness amid its falsetto chorused pure pop charms. Comes on teal blue vinyl in stylish art-photo inner sleeve.
Tender Fear of Falling Asleep ((Partisan) + Bowery Electric Lushlife (Beggars Arkive) + Lost Under Heaven Love Hates What You Become (Mute) + Go Dark Neon Young (Bella Union): These four albums are bound here together by the way they build songs from the electronic dance music idiom. They go about it in different ways to varying degrees of success. London duo James Cullen and Dan Cobb are Tender. The former's airy, pained voice, singing exposed late night lyrics of wounded emotion, has an R&B feel, but the backing is a steady concoction of synthesizer pulse and classic electro-pop melody. They have a sound and they work it well. Lushlife is a reissue from the start of the millennium, created by New York duo Martha Schwendener and Lawrence Chandler. It's pure trip hop, built over very recognizable JBs-style samples, but what Bowery Electric bring to the table is an urbane moroseness that slowly builds a particular mood that's their own. The end result is a tad glum for theartsdesk on Vinyl but has something. Lost Under Heaven is another duo but contemporary. Their take is electro-rock with an industrial pop underpinning. It's usually stridently bombastic to an unappealing degree but, when it doesn't insist on going over the top, it's more powerful. It comes on candy-crimson vinyl in a red transparent plastic outer sleeve and a double-sided poster/lyric sheet. Finally, Go Dark muster a caustic, video gamey soundtrack that clatters along, pressed to transparent yellow vinyl. The Californian duo consists of Adam Drucker, AKA Doseone of cLOUDEAD, and newcomer Ashley "Crash" Gallegos on vocals. The noise they make together is pointedly cacophonic and difficult, with her vocals layered over the top and adding an approachability.
William The Conqueror Bleeding on the Soundtrack (Loose Music): On white vinyl in lyric inner sleeve on gatefold, the second of a trilogy of albums from a Cornish indie-Americana trio. They head out on a long tour throughout Feb/March/April and from the way their sound has progressed, they'd likely make a top night out. Varying between grungey rockers and amiable jigs such as "Thank Me Later", the one aspect that remains constant is sharpness of lyrics and an ability to drag the listener in.
Papa Roach Who Do You Trust? (Eleven Seven Music) + Shining Animal (Spinefarm): Long-in-the-game nu metallers Papa Roach still have petrol in the tank. Their latest album, their tenth, showcases a band who still know how to riff out hard but have also been listening to EDM and, possibly, The Prodigy. It's not that they've gone fully electronic, it's just in the production sheen and the kind of energy they emanate. At the heart of it, though, songs such as "The Ending" and the title track are polished and full of hooks. Comes on creamy orange vinyl in lyric/info inner sleeve. There are two Scandinavian bands called Shining, which is confusing. I saw one of them a decade ago in Oslo and they were an excellent stew of avant-noise and jazz. I think that's this one but they've changed beyond recognition. As band member Munkeby says Animal is "more Muse than Meshuggah" and, indeed, on pastel aquamarine vinyl, their latest is packed with anthemic poppy power metal. It's a lively experiment in enjoyable hokum songs and such as "My Church" are so completely bananas they bring a smile.
DRS From The Deep (Space Cadet): Bass-voiced, easy-toned Mancunian hip hop MC DRS – AKA Delroy Pottinger - fires out double vinyl on gatefold in a considered and well-wrought change of direction, a return to his roots. Bathed in approachable R&B-flecked production by High Focus Records artist Pitch 92, From The Deep is unpretentiously philosophical, observing life's rough patches and tragedies on tracks such as "Irreplaceable", and maintaining a steady soulful style. DRS has made a name for his drum & bass output in recent years but his latest returns to his days as part of Broke N English, once one of his home city's leading hip hop crews, and it's a convincing reinvention.
J.D. Hangover The J.D. Hangover EP (Hound Gawd!): Stiv Cantarelli & the Silent Strangers are an Italian swamp blues outfit, laced with a large dose of punk. Now, Cantarelli gets together with band member Roberto Villa to create an even scuzzier exercise in rough-hewn alt-blues. A clattering drum machine provides basic percussion but the rest is pure Cramps/Fall guitar twang submerged in lo-fi amplification with Cantarelli's Bobby Gillespie-style vocals forcefully making their case, blurred at the front.
Ashley Hutchings Paradise and Thorns: Gloucester Docks Revisited and Other Tales of Love (Talking Elephant): The man who founded Fairport Convention, Steeleye Span and The Albion Band is rightly regarded as a key figure in British folk music of the last half century. The latter part of that career has seen him inclined towards a fusion of the arts, with theatre, poetry and spoken word playing a role, notably on the 1987 album/performance project By Gloucester Docks I sat Down and Wept: A Love Story, an autobiographical song narrative based around a real life love affair. Hutchings now returns to the terrain with a double album in lyric/info gatefold that is, in essence, a further commentary on its predecessor, with one record being quite direct and the other more general. Old songs mingle with new ones, old interviews co-exist beside clips from films such as Casablanca and Last Year in Marienbad, with new songs such as "Thirty-Two Years and a Lifetime" demonstrating Hutchings' creative muse is still intact. Almost post-modern in conception, Paradise and Thorns is interesting but mainly a treat for the ultra-fans.
Ed Wynne Shimmer Into Nature (KScope): Ed Wynne is the man behind Ozric Tentacles and sole remaining member of the band's original Eighties/Nineties incarnation. As an aside, I wish they'd re-release some of those old Ozrics albums. I never owned them but used to enjoy the odd session with them burbling away in the background and, on a good day, they were a proper festival head-trip in the live arena. But I digress. Wynne's debut solo album follows the way Ozrics would jam with sequenced swirling synths and digi-dub rhythms, bringing to mind Gong, Goa trance and Tangerine Dream (and, less fortunately, occasionally Peter Frampton). Shimmer Into Nature does indeed shimmer. It grooves along and, while it lacks the more manic, crazed aspects of the Ozrics, fans of that band will find much to enjoy here. Comes in art/info gatefold.
Max Richter Mary Queen of Scots OST (Deutsche Grammophon): Max Richter is one of the busiest musicians alive. When he's not providing the soundtracks to endless films and TV series (The Leftovers, Taboo, White Boy Rick, etc), he's busy creating music to sleep to or celebrating his love of electronica in compilation form or any number of other activities. The soundtrack to Mary Queen of Scots, the film that features Margot Robbie done up like The Joker as Elizabeth I, sees the composer return to more formal orchestrations, setting a sombre stately mood, appropriately accompanied upon occasion by execution scaffold drums, with his unique approach to tones and organic instrumentation coming through on tracks such "The Poem". This is mainly for Richter completists but, on double vinyl, there are appealing waters to navigate here for those who have the sea legs for such a voyage.
Rymden Reflections and Odysseys (Jazzland) + Time Grove One More Thing (Wah Wah 45s): Two very different jazz outings worth investigating. Rymden is a pleasing new formation for virtuosos of drums and bass Magnus Öström and Dan Berglund, once of E.S.T. the Swedish jazz unit who tragically lost their pianist leader Esbjörn Svensson in a diving accident a decade ago. Reflections and Odysseys is rich double vinyl set in gatefold that sees them working with acclaimed Norwegian pianist Bugge Wesseltoft. It is a happy coming together that brings something new to all parties, ranging from the elegiac beauty of the incongruously titled "The Lugubrious Youth of Lucky Luke" to the more challenging discordant drive of "Råk". Comes in photo inner sleeves that see the band in playful press shot mode. Time Grove from Tel Aviv are led by another piano prodigy, Nitai Hershkovits, capably assisted by a collective that includes Stones Throw Records' break-funk maestro Rejoicer (Yuvi Havkin). Together they muster an atmospheric, hash-laced shuffle that occasionally goes with electronic beats ("Nezach" and the Middle-Eastern-sounding "Indopia") but is as likely go rustle up something more organic and gently flavoursome (such as "A.L.P.").
Pedro Vian Pedro Vian (Modern Obscure Music) + Fred Fades & Jawn Rice Jacuzzi Boys (Mutual Intentions): Two albums of electronic interest. The second album from Amsterdam-based Spanish producer Pedro Vian has a very physical, industrial feel. Not in the sense of noisy Skinny Puppy-style music, as the term "industrial" has come to mean, but in that it has the feel of steel and clatter, of warehouses and machines, riveted to its techno template (just listen to the Test Department clank, for instance, that rides right the way through "Flexible Girl"). It sometimes makes up in sonic solidity what it lacks in memorability. Comes in red info inner sleeve. Norwegian duo Fredfades & Jawn Rice take a very different route, harking back to Chicago originals such as Larry Heard who moved house away from bangin' beats to slower, silkier back room grooves. Boasting the occasional soulful vocal – never too in-yer-face – this set is a mind massage for the wee hours rather than something to set the feet tapping. For fans of the genre, it's an understated, classy piece of work.
Hauschka A Different Forest (Sony Classical) + Lubomyr Melnyk Fallen Trees (Erased Tapes): Typical! You wait years for an album of futurist solo piano compositions themed around trees and two arrive at once. Hauschka is the treated piano wizard whose work has awoken many to the alternative potential of that instrument, and saw him composing the soundtrack the Australian film Lion and others. Now signed to Sony Classical, his debut for them is a much straighter affair, themed around the wonder of nature as perceived via considering a forest. There are occasional hints of soundscape but mostly he plays it formal. Sometimes there are recognizable motifs he returns to, but often it's about the long form journey. 70 year old Ukrainian pianist Lubomyr Melnyk, on the other hand, takes a different route. His tribute to trees he saw felled in a forest as he passed by train majors in revolving note patterns combined with a sustain pedal – his "continuous" technique – with occasional vocalizing along the way. Side two's suite, with additional cello, is particularly atmospheric, summoning something otherworldly, even spiritual, as he, no doubt, intends.
We welcome any and all vinyl for review. Please hit thomash.green@theartsdesk.com for a postal address.
The band's commercial performance never even faintly matched the critical acclaim that greeted their every fart
Explore topics
Share this article