theartsdesk on Vinyl 57: Gramme, Terry Edwards, The Orb, The Monochrome Set and much more |

reviews, news & interviews
theartsdesk on Vinyl 57: Gramme, Terry Edwards, The Orb, The Monochrome Set and much more
theartsdesk on Vinyl 57: Gramme, Terry Edwards, The Orb, The Monochrome Set and much more
The most extensive monthly record reviews for lockdown times
Warm vinyl lightens dark times
After C19 delays theartsdesk on Vinyl is back. My initial policy, reckoning that new vinyl would dry up under COVID conditions, was to do regular lockdown mini-editions with the material already set aside here, until it ran out. That didn't work out. The vinyl, to my surprise, kept on coming. Global crisis be damned! A backlog grew! Thus, theartsdesk on Vinyl 57 is a catch-up on the past couple of months.
Due to these factors, a few more records I'd like to have covered were missed and a couple I should have covered this time are held back until June. Also, morose and sombre sounds didn't fare as well as they might have a couple of months ago. All that aside, though, you won't find a wilder, more wide-ranging set of reviews out there, from electronic strangeness to burlesque pop. So dive in!
VINYL OF THE MONTH
Gramme Discolovers (Gilded Lily)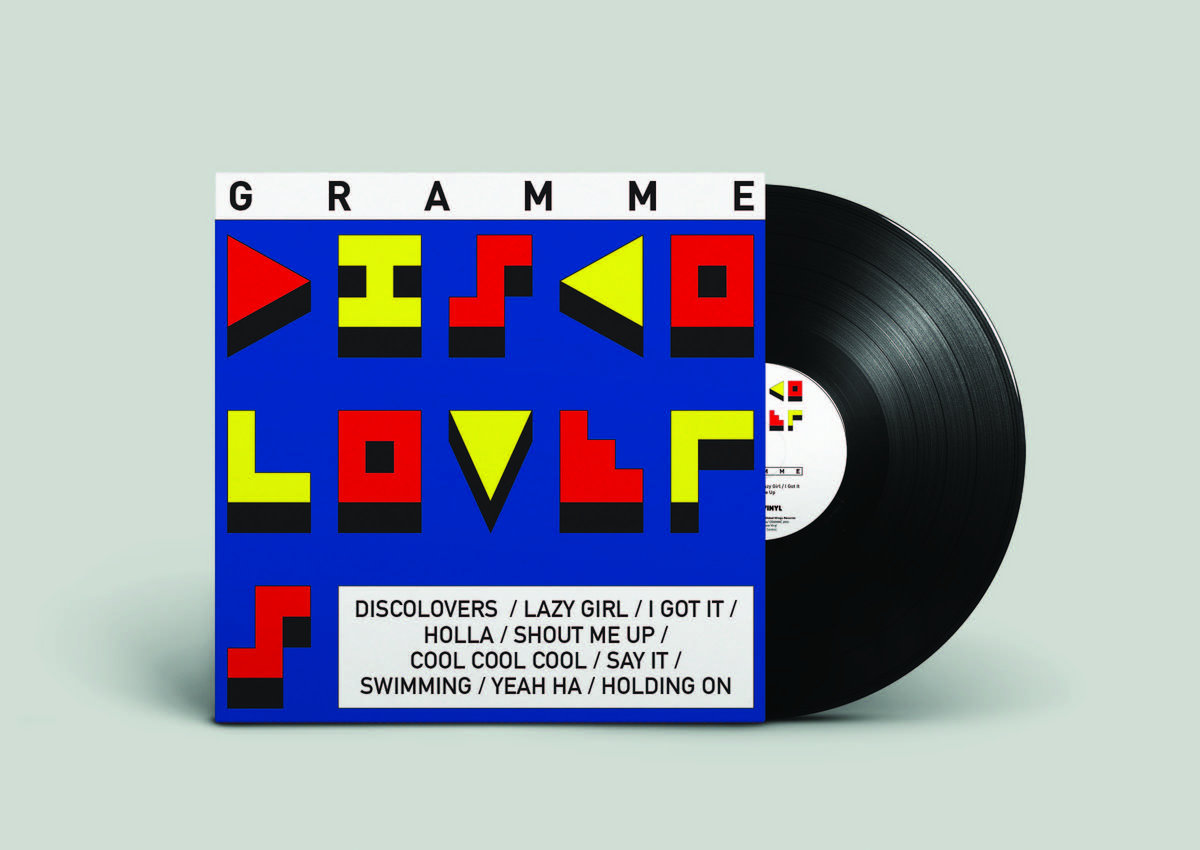 The revival of post-punk funkiness which indie music embraced in the early '00s – the likes of Bloc Party, The Futureheads and wotnot – was preceded by New York's LCD Soundsystem exploring the starker, more electronic end of such sounds, which, in turn, was preceded at the end of the Nineties by the output of Output Records and, indeed, much that the man behind it, musician-DJ-designer Trevor Jackson was involved in. This was where we first caught sight of Gramme. Born from the ashes of Acid Jazz also-rans Emperor's New Clothes, Gramme's Liquid Liquid-esque punk-funkin' was and remains vital, but the band ran into a multitude of music biz dead ends. They signed to prestigious labels yet never released a full set until a 2013 debut album on Tummy Touch Records. This, then, is their second album and it's a must, relentlessly balancing urgency, muscular rhythms and a dancefloor pop sensibility, all amped up by On-U Sound-style production and topped with the Slits-ish vocals of Sam Lynam. Discolovers may be their best work. It's certainly their most dancefloor-friendly and accessible.
Terry Edwards Stop Trying to Sell Me Back My Past (Vol. 1) (Sartorial)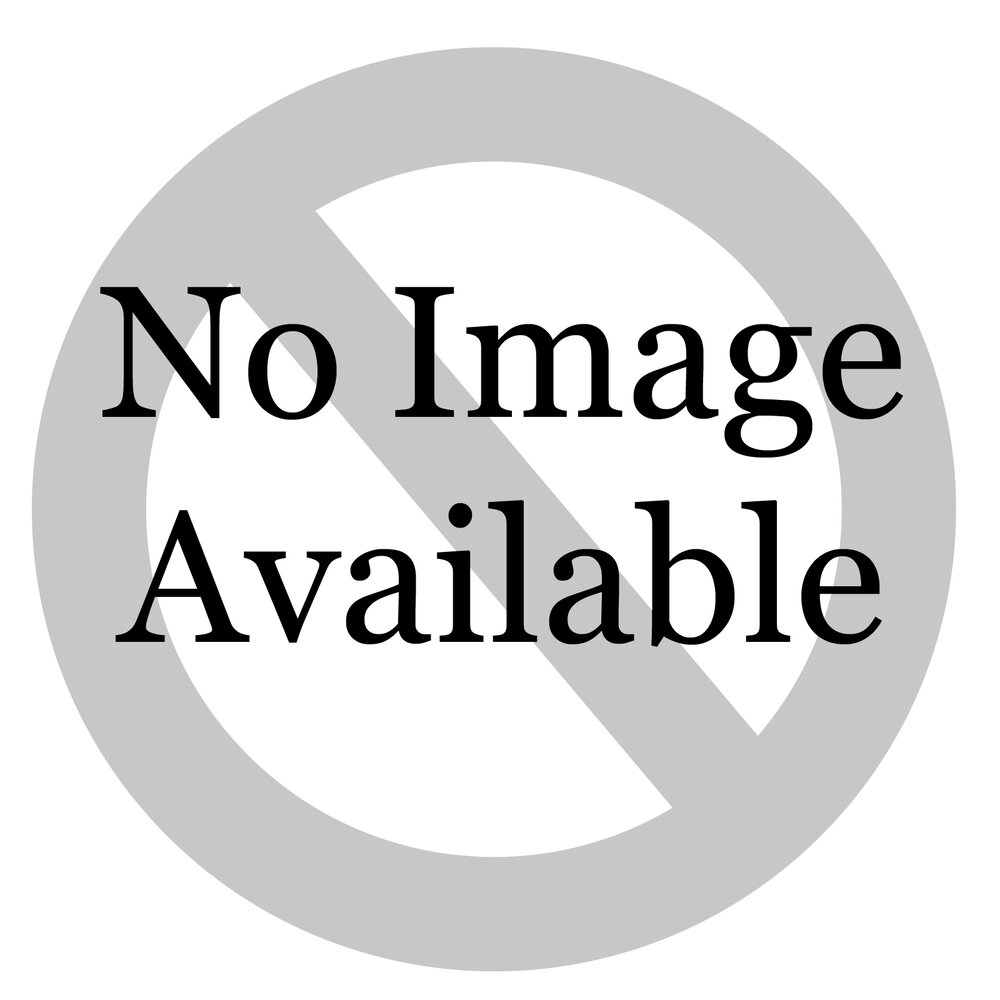 To celebrate the 60th birthday of post-punk sax prince and session don Terry Edwards, Sartorial Records is reissuing a double album collection of cover version EPs he released at the start of the Nineties, alongside similar material that was never released at all. Thus we have an EP of jolly Jesus and Mary Chain covers, his 1991 opening gambit, which are amusing but, production-wise, he truly gets his feet under the table with the more rounded and rewarding ska/reggae-themed "The Magic of The Fall EP". Then there's a crazed change of speed with a selection of Miles Davis cuts reimagined as ballistic avant-thrash, followed by a trio of punk covers – The Clash's "Version City", a string-addled take on The Damned's "New Rose" and raucous Sex Pistols' "Bodies", alongside the anti-retro album title track, his own work. Finally come four Cure cuts, never released before on vinyl, including a lovely dubbed out "Killing An Arab". A joy to listen to, this collection, and a limited edition of 500.
Wajatta Don't Let Get You Down (Brainfeeder)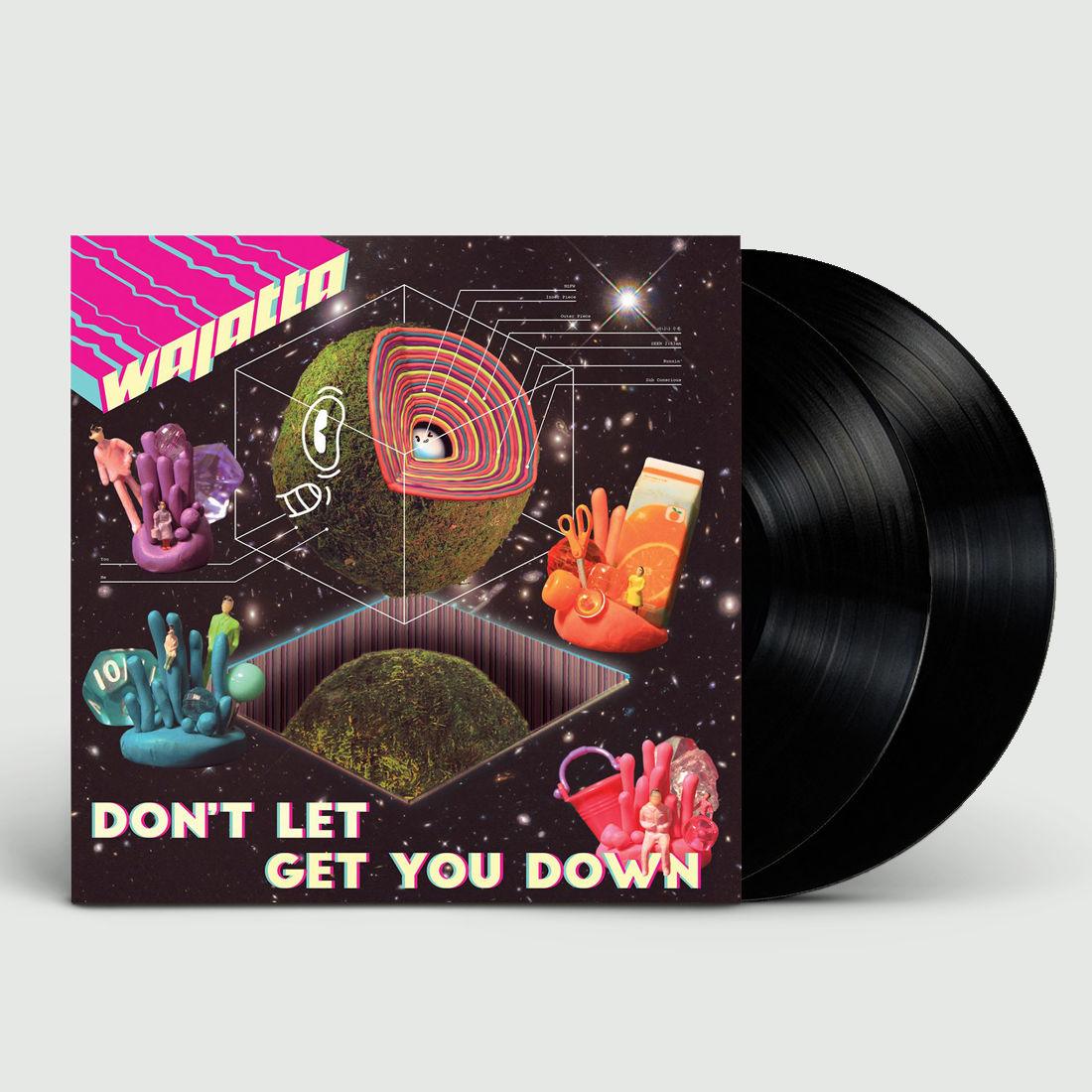 What a combination. Wajatta is two artists with impressive CVs. One is beatboxer extraordinaire Reggie Watts, whose demented abstractions are some of the funniest things you can find on YouTube (also now famous from James Corden's US show, I'm told). The other is John Tejada, Californian house producer with a quarter century of clubland releases under his belt. Together they've created a compulsive album. The music is bedded into house, with a smidgeon of an Eighties/Nineties disco flavour, but such a description hardly does justice to cuts such as the warped hip hop abstraction of "Little Man", the contagious whistled pop of the title track, the Afro-futurism of "Renegades", or the madly chatted Basement Jaxx-ish banger "Marmite". Reggie Watts can turn on a coin, between pure falsetto soul vocals to whacked out weird cockney-accented blather, and he's found a perfect foil in Tejada. When this lockdown is over, I can only hope they tour the festivals with a show. Staunchly mastered deep to vinyl too.
Various The Irishman Original Motion Picture Soundtrack (Sony)
It's theartsdesk on Vinyl's opinion that Martin Scorcese's Netflix gangster epic The Irishman is a masterwork, one of Scorsese's greats. It's slow and the last half hour is purposefully even slower but it is also the final elegy for the type of film it is. The soundtrack album gorgeously masters a bunch of ancient pre-rock pop songs, with Scorcese, Randall Poster and Robbie Robertson producing them up a treat, so these dusty old cuts by the likes of Fats Domino, Jackie Gleason or The Five Satins sound fresh once again. Alongside the sentimental old cuts one might expect, Scorsese polishes up some great easy listening orchestral fare that has real heft, notably Percy Faith's "Delicado" and Pérez Prado's "Qué Rico el Mambo". The whole thing sets the listener off into unlikely nostalgia for a glamorous Mad Men-with-guns era that, of course, no-one reading this likely every knew. Comes in a great cinematic image-filled gatefold double with a 12" x 12" photo/info insert.
Various Intenta: Experimental and Electronic Music from Switzerland 1981-93 (Bongo Joe) + Various Maghreb K7 Club (Bongo Joe)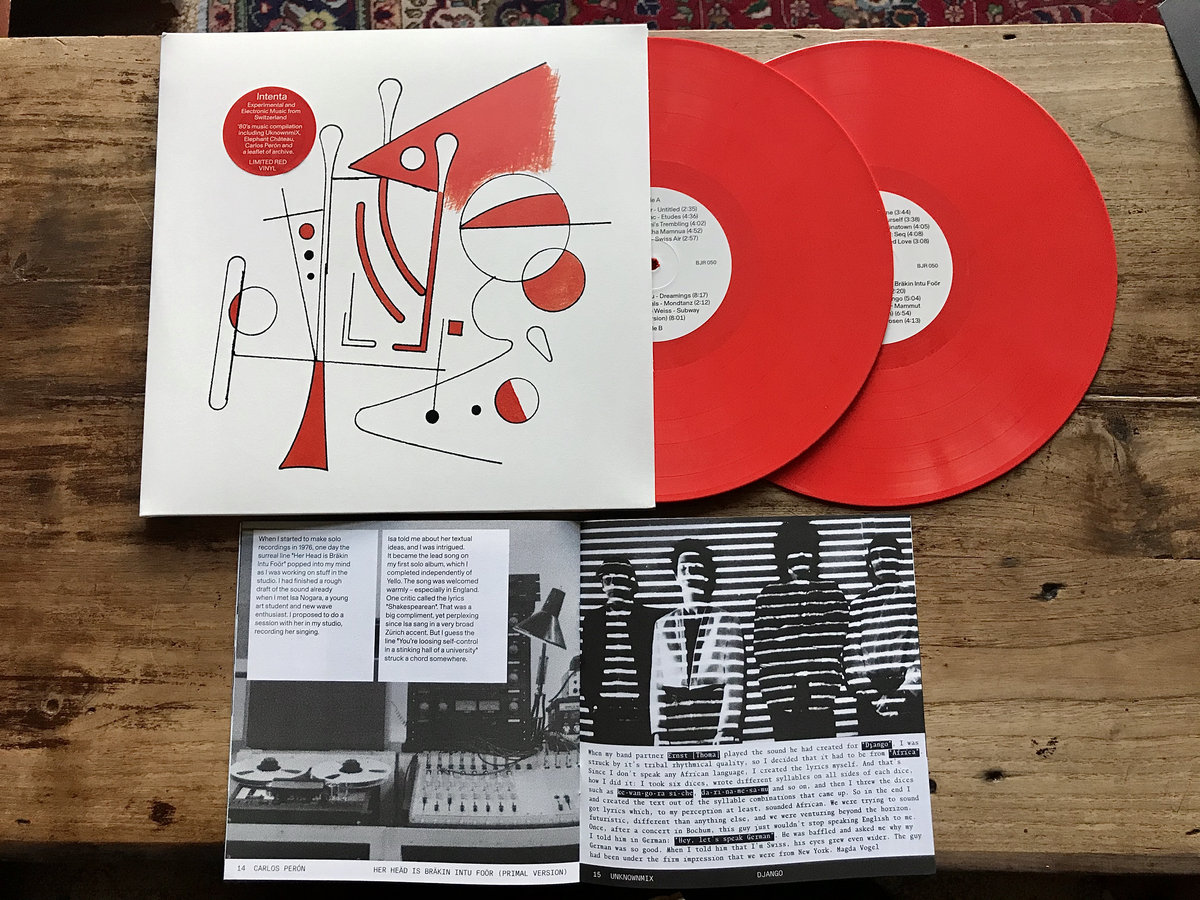 Two collections whose sole common feature is that they're released by Geneva's wildly eclectic Bongo Joe Records. Intenta pulls together a bunch of pre-acid house electronica and similar strangeness. Even the stuff that was released post-'88 sounds as if it wasn't. It is, then, not really dancefloor-based but, instead, ranges from the dubbed plodding snake charmer jazz of Kulu Hatha Manua's "Fizzè" to the eight minute Frankie Goes To Hollywood-like sex-pop of Peter Philippe Weiss's "Subway", from the cutesy-sung electroclash "Computered Love" by Carol Rich to the new beat-ish "Aborted at Line 6" by Mammut. An adventure for the ears, it comes on double in info gatefold with an 18 page booklet full of reflections on each track by those associated with them.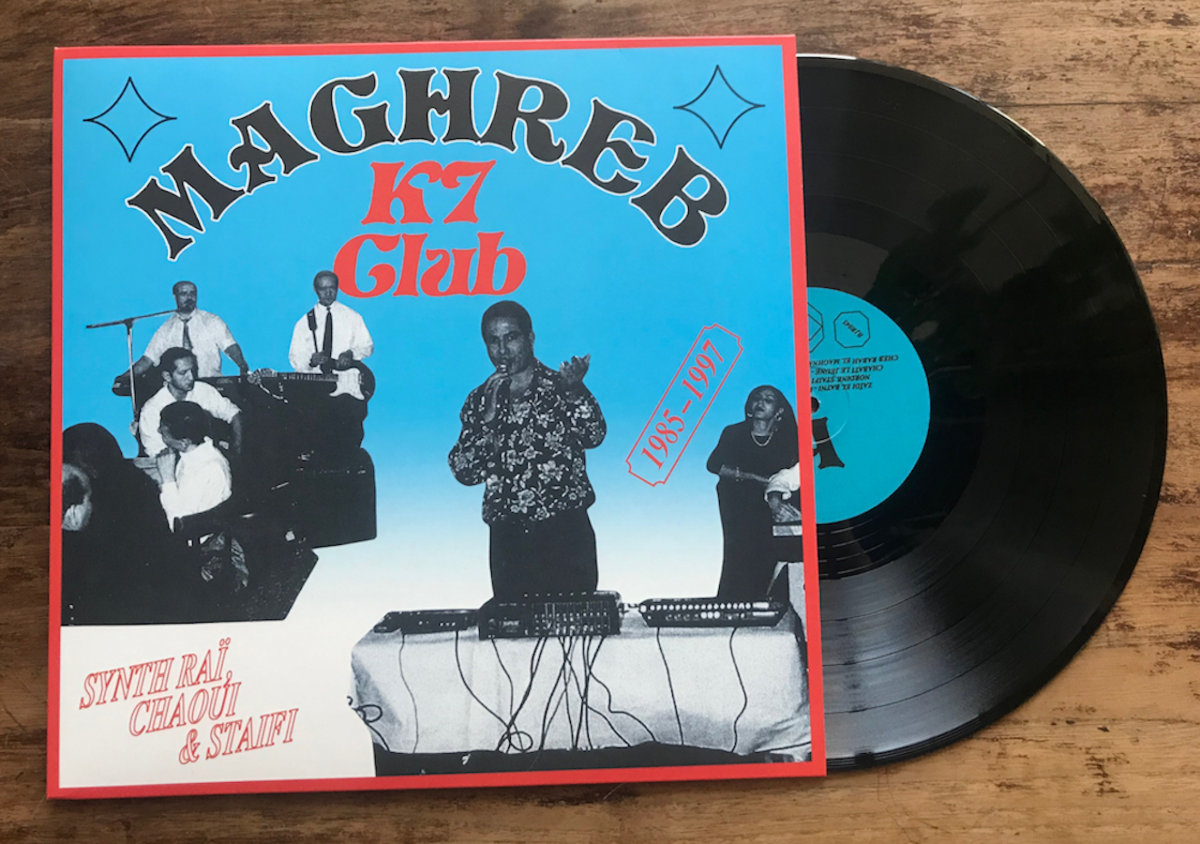 The second Bongo Joe compilation is of music drawn from cassettes made by the North African community in Lyon between 1985 and 1997, a scene based around the city's cafés. The music is thoroughly vibrant with cuts such as Nordine Staifi's "Zine Ezzinet" ripe for the more outré contemporary dancefloor, and the listener can hear the way Algerian ex-pats absorbed pop sounds of the period and injected the energy into the music, notably and directly Salah El Annabi's wholesale borrowing of Jean Michel Jarre's "Oxygene 4" for "Hata Fi Annaba". Comes with 12" x 12" info/photo insert.
Bobby Conn Recovery (Tapete)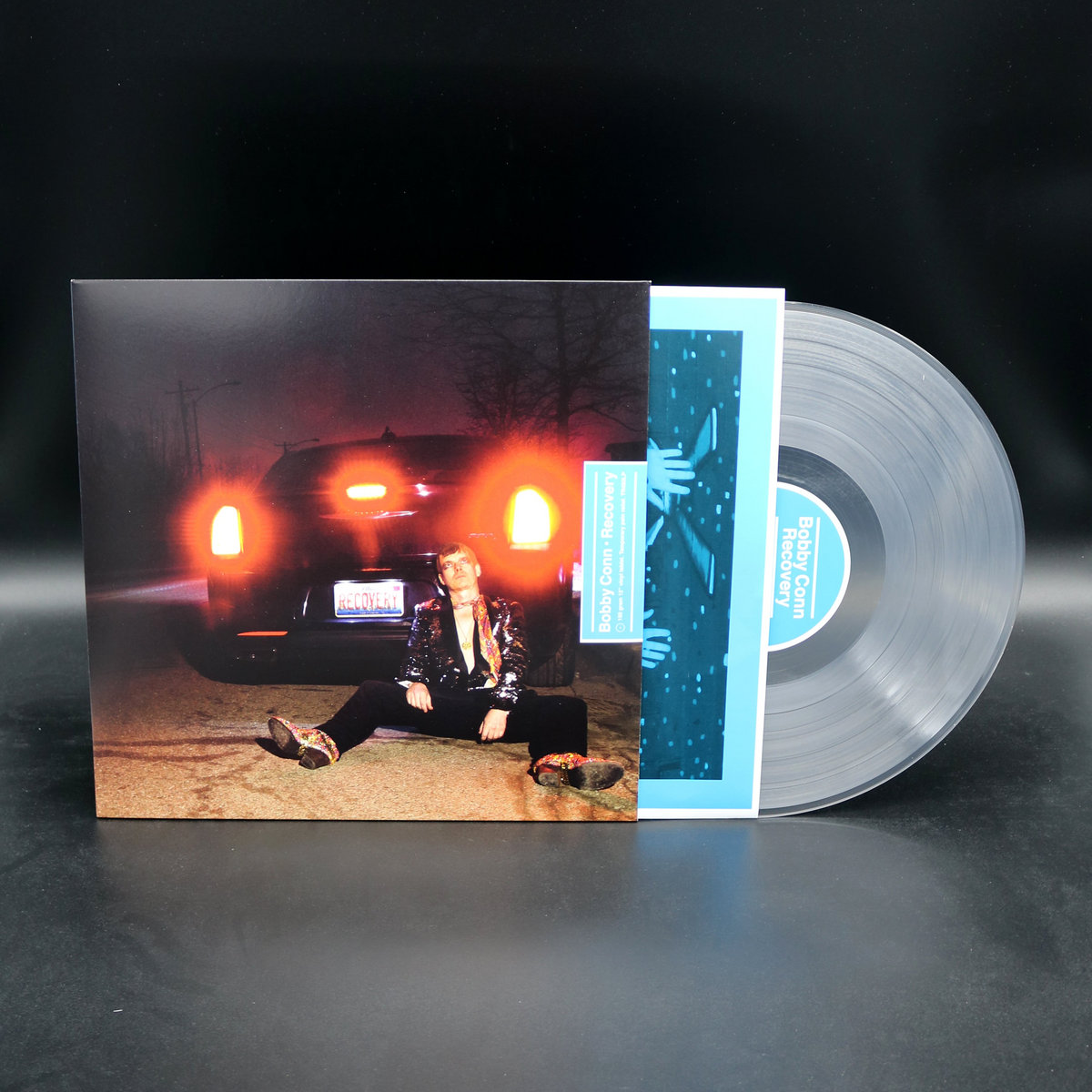 American musician Bobby Conn is unpredictable by nature and his latest is varied yet consistent. The general attitude that comes through is that he's sort of taking the piss, yet also not, which makes no sense: what does is that it's musically tight and great fun. He veers between light-hearted punk-funk, pastiche Eighties synth pop, Pulp-ish indie (especially on "Disaster"), psychedelia-lite easy listening, and sometimes a fusion of all four at once. Theatrical in delivery, he's not averse to using ridiculous voices that swerve all over the place, anywhere from Jello Biafra word-swallowing to Bryan Ferry-esque. Describing Recovery makes it sound irritating but this listener did not find that to be the case, far from it. Comes in photo/lyric inner sleeve.
Baharat The Egyptian (Batov) + The The I Want 2 B U (Cinéola)
A couple of thoroughly tasty 7" singles. "The Egyptian" by Baharat is an absolute peach of an instrumental. The Tel Aviv trio - consisting of just keys, guitar and drum – take a Middle Eastern motif and slam-dunk it into a corking fuzz-surf number – and it works a treat, the best kind of upbeat psychedelic garage mayhem, resolving itself eventually into a galloping mania. The flip, "On the Way to a Wedding" is good too, initially forefronting the guitar but basically taking the same sort of motif on a slower-burning outing.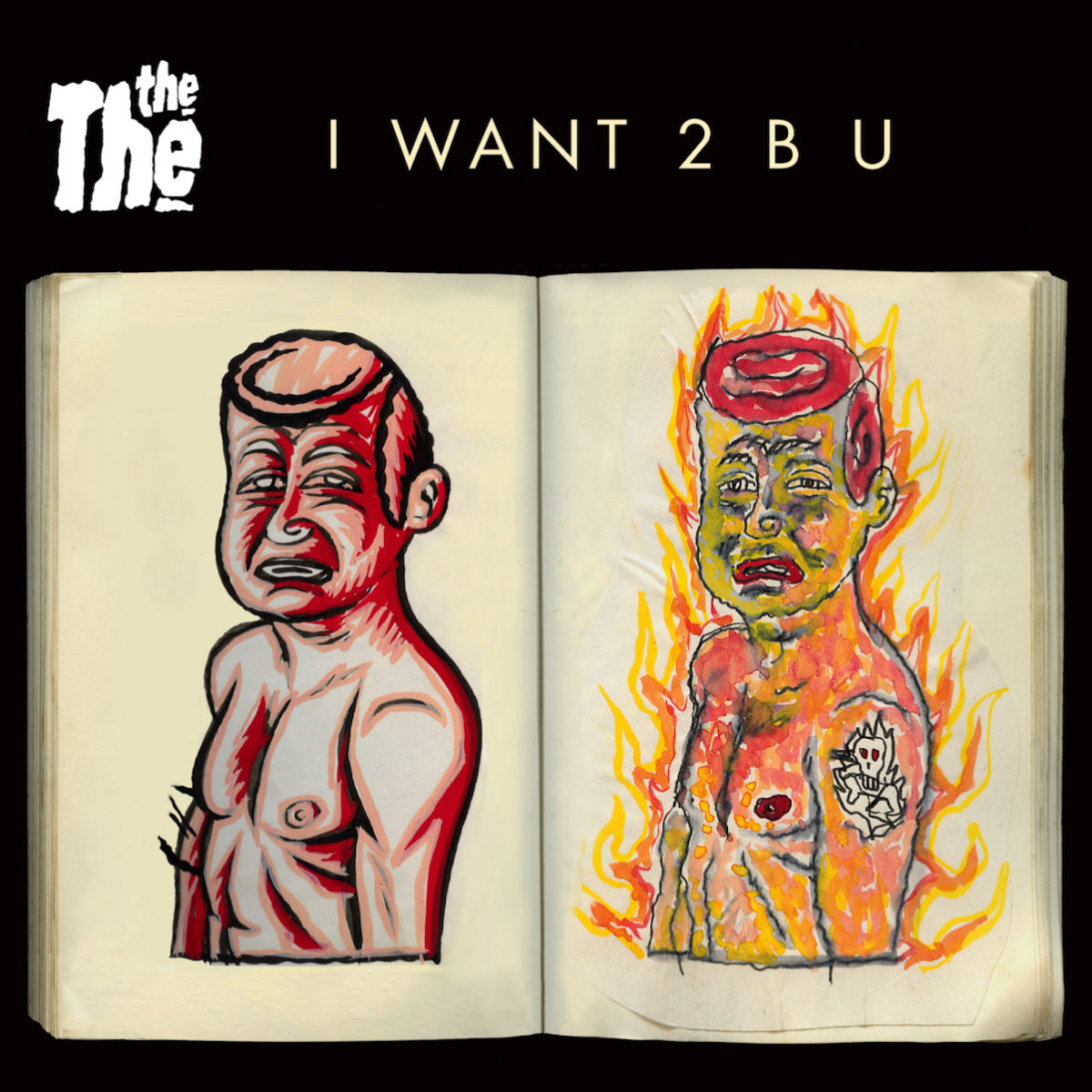 Matt Johnson's The The is an elusive beast and this 7", intended for poor old COVID-blighted Record Store Day 2020, is his first since a single for RSD 2017. "I Want 2 B U" leads with a lovely revolving Omnichord organ pattern, Bontempi drums and Johnson's voice, gruff to the point of Laughin' Len territory. It comes on like a busted croon for a fairground closing at the end of a less-than-busy autumnal night. The flip, "Velvet Muscle Scream' is a clackety, atmospheric instrumental and both songs come from Johnson's brother Gerald's recent personal-trainer-from-Hell film, Muscle.
.gif Hail Nothing (The Analog Vault) + The Reverse Which Way Out (Blang)
A couple of different and welcome approaches to modern songwriting, both of which add a little something to the usual. Nurudin Sadali and Chew Wei Shan are .gif, a duo based in Singapore who combine bleepy but pokey stripped electronic soundbeds with haunting vocals from female singer Shan. There are intimations of Debut-era Björk here and there, especially on "Not My Place", but mostly .gif are doing their own thing. It's slow, approachable, coldly glistening yet melancholically human, like an android version of Nineties trip hop. Classy, original and deserving of a wide audience. Comes with 11" x 11" art/lyric insert.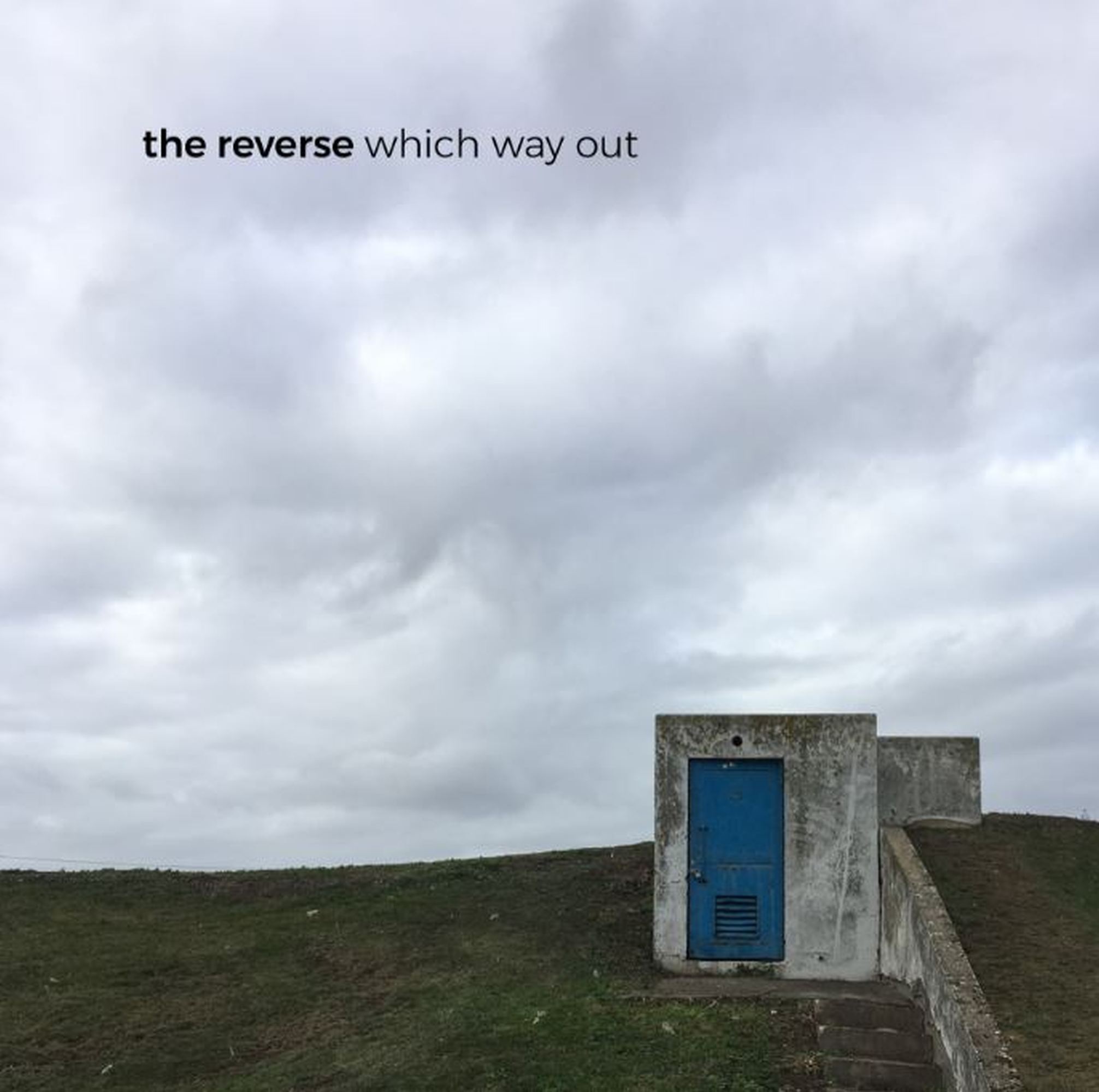 On a completely different mission are London guitar band The Reverse whose forgettable band name and generic indie guitars hide something brilliant. This lot know their way round a snappy song and singer Nathan Loughran tops it all off with words that fairly crackle with poetic bitterness. Caustic, pithy and bleak, the lyrics counterpoint nattily against upbeat band interplay, and it all adds up to a riveting, forceful listen.
Les Amazones D'Afrique Amazones Power (Real World)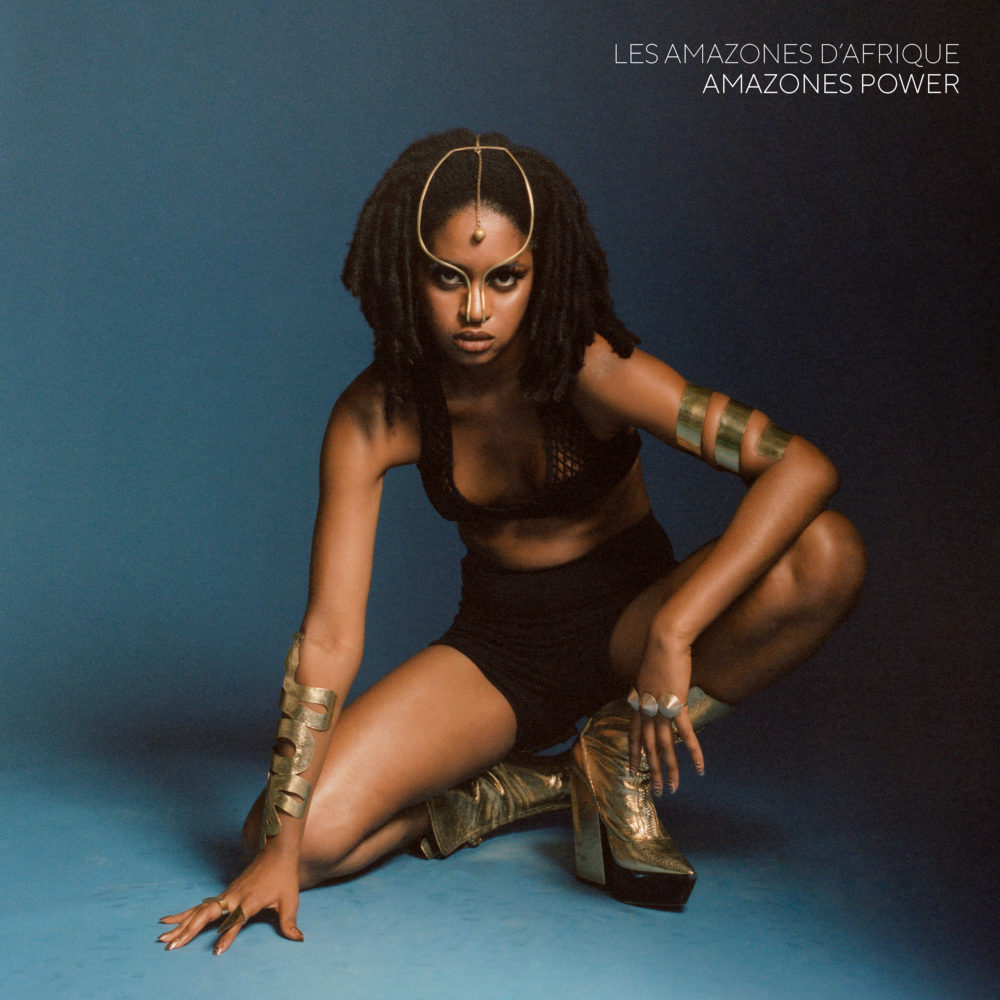 Formed by Malian singers Mamani Keïta, Oumou Sangaré and Mariam Doumbia six years ago, Les Amazones D'Afrique have slowly blossomed into a collective voice for a cross section of female artists from across the African continent (and, occasionally, beyond). Where the 2017 debut album République Amazone was a sharply produced but rootsy modern Afro outing, the second album has a much more contemporary electronic feel, with the influence of hip hop and electronic dance music dripping into the proceedings. The voices on board run the gamut from Cameroon to Senegal to Democratic Republic of Congo to Burkina Faso (also outside Africa to Colombia and even Spain). Arriving on double in group photo gatefold in info inner sleeves and on transparent green and blue vinyl, heavy 21st century digital dub flavours are never far way either, especially on tracks such as Niariu & Ami Yerewolo's "Smile" (from Guinea) and Nacera Ouali Mesbah's "Rebels" (from Algeria). It's a potent collection that shouts, "Woman Power!" loud and proud but also hammers home on its own sheer musical weight. A remix album would be welcome on this one…
Doctor Fluorescent Doctor Fluorescent (Crammed Discs) + Shaw & Grossfeldt Klavier (Drone) + Beatrice Dillon Workaround (Pan)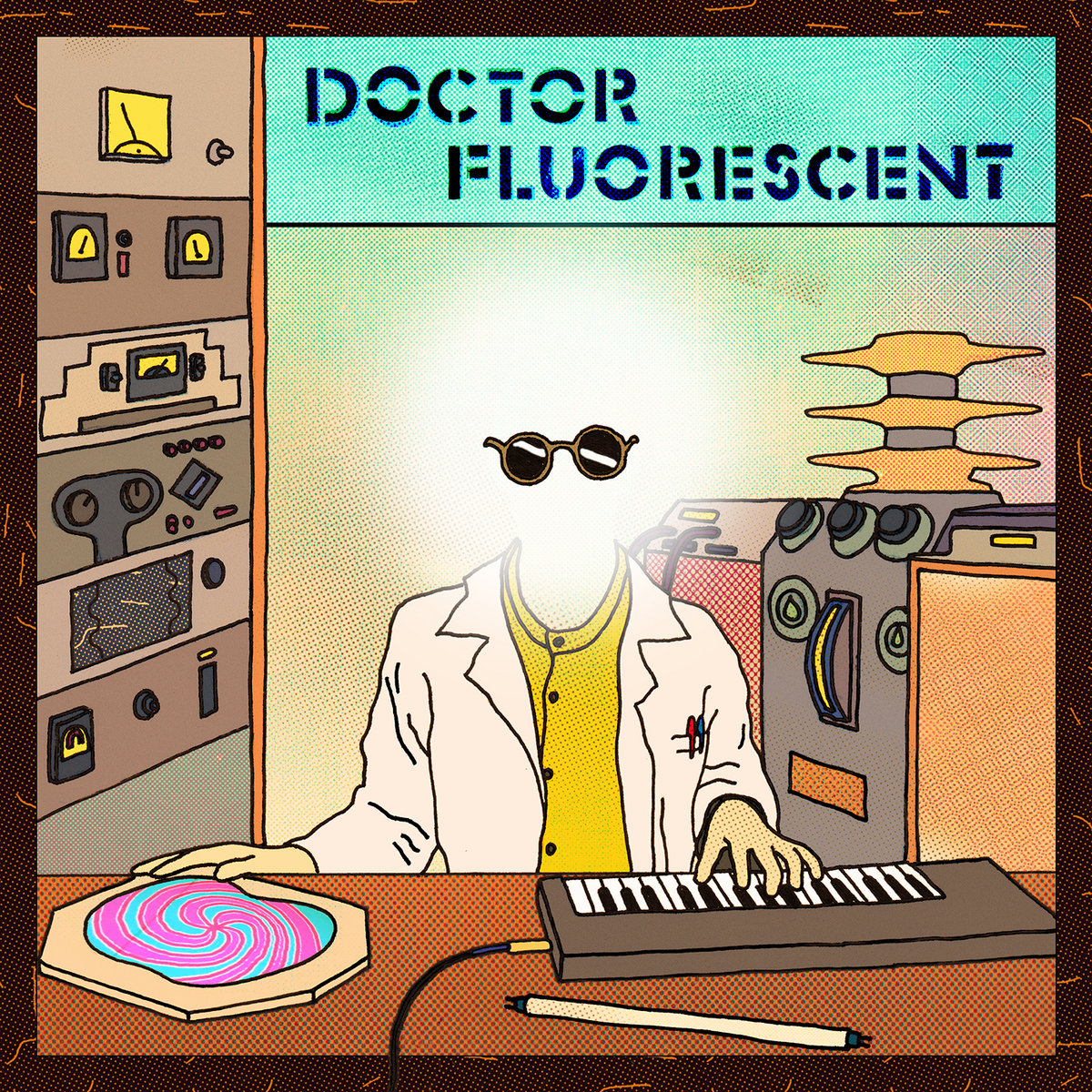 Three smart sharp thrusts into new electronica. Doctor Fluorescent is the brainchild of two Californian musicians, Scott Gilmore and Eddie Ruscha. The low rent cartoon invisible man cover art does the whole thing no favours but once the needle drops on the record, such matters can be easily forgotten. The pair muster a sound that's akin to Random Access Memories-era Daft Punk's vocoder ballads, the ones that seem to be based in Seventies LA yacht-pop. This, then, is easy -listening as conceived by retro-futurists with sunshine in their veins, robot pop that's dreaming while sucking on a strawberry daiquiri.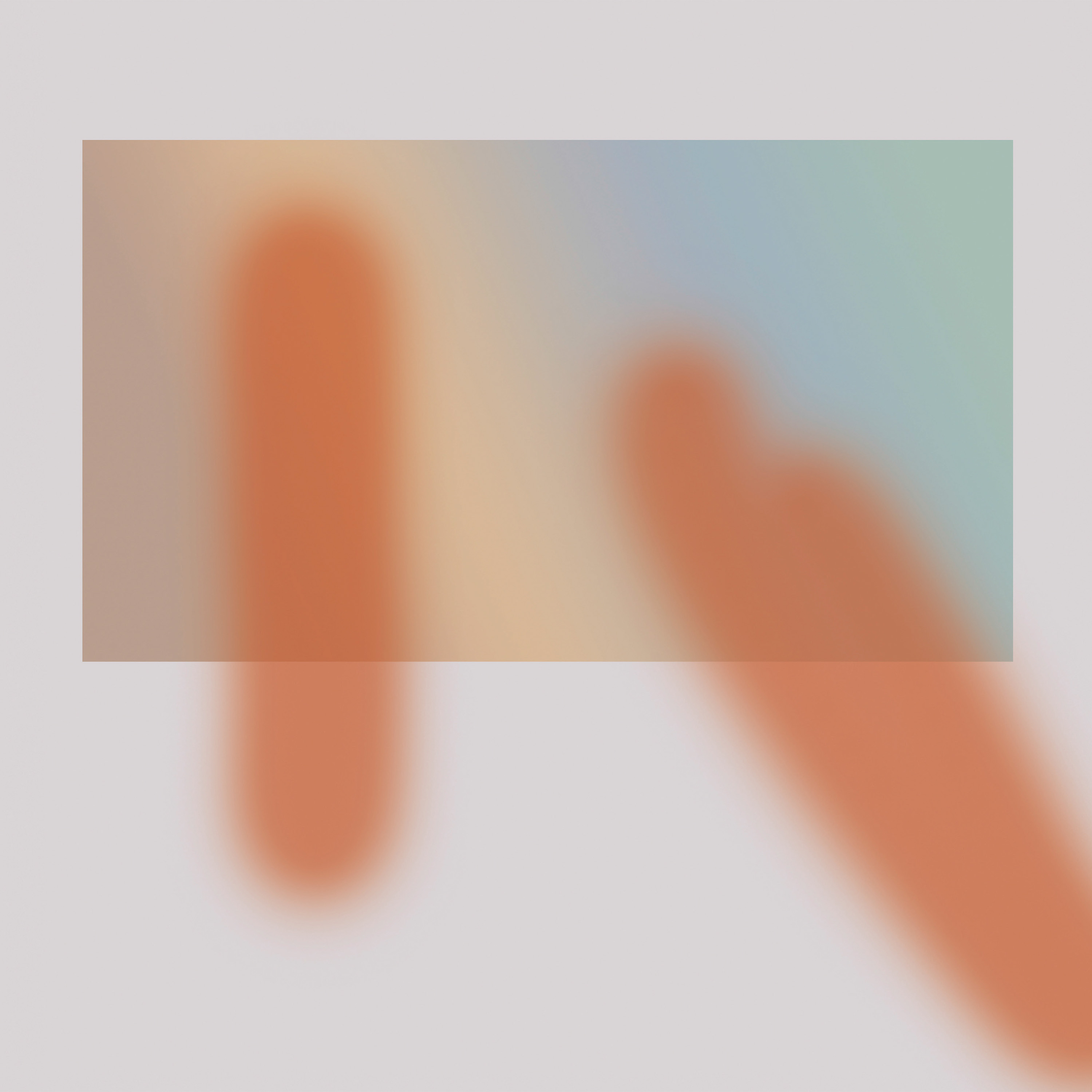 The debut album from Simian Mobile Disco's Jas Shaw and his pal, German art-techno sort Bas Grossfelft, is a very different trip. Built around the potential of the Yamaha Disklavier, a piano with additional in-depth electronic treatment capability, their music has been likened to Hauschka and there's certainly an element of that, but these tracks are starker, more percussive, less based in melody and echo, more austere, dubbier, with resonances reminding of Steve Reich, John Cage and the like, also one foot in Berlin's narcotic nightworld at 5.00 AM. It is gently mesmeric.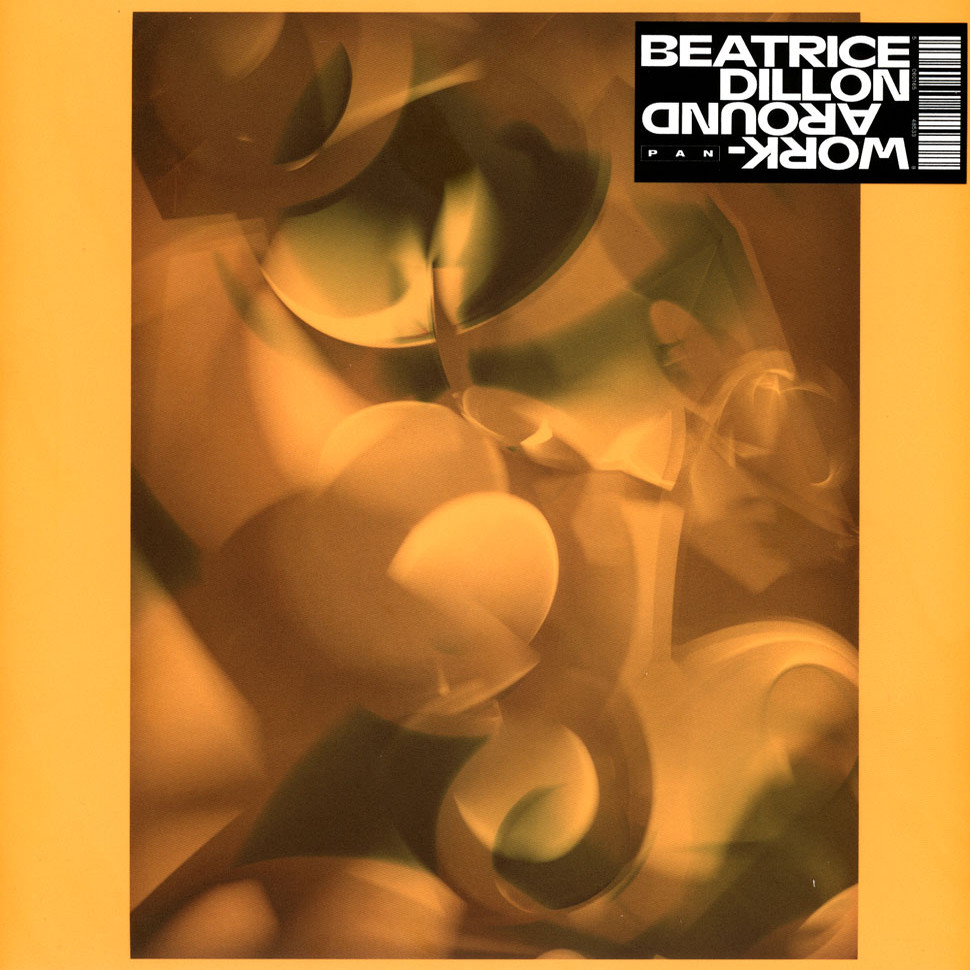 The debut album from London renaissance woman and all-round sound hound Beatrice Dillon has foundations of snipped, clipped, in-yer-face percussion, but she's surrounded them with multiple musical seasonings via guests such as tabla-player extraordinaire Kuljit Bhamra, ground-breaking cellist Lucy Railton and underground electronic producer-singer Laurel Halo. Teetering near installation-style wibble upon occasion but never tumbling in, Dillon stays the right side of the line, never relaxing to mere art-cool-signifying noodle, always keeping our ears and minds interested. Lovely stuff and different too. Comes in orange semi-transparent outer plastic sleeve and black'n'white info inner sleeve.
The Monochrome Set Strange Boutique + Love Zombies (Tapete)
The debut and second album from post-punk pop act The Monochrome Set were both originally released in 1980. They now reappear in photo/lyric inner sleeves. The band originated in the same London punk milieu as Adam and the Ants and shared some personnel (indeed, Adam Ant was even briefly in a prototype version of The Monochrome Set). Debut album Strange Boutique opener "The Monochrome Set (I Presume)" has the requisite Burundi drumming but there the similarity ends. Given chart pop's current formulaic nature, its weird to think that The Monochrome Set were regarded as pop hopefuls at the time.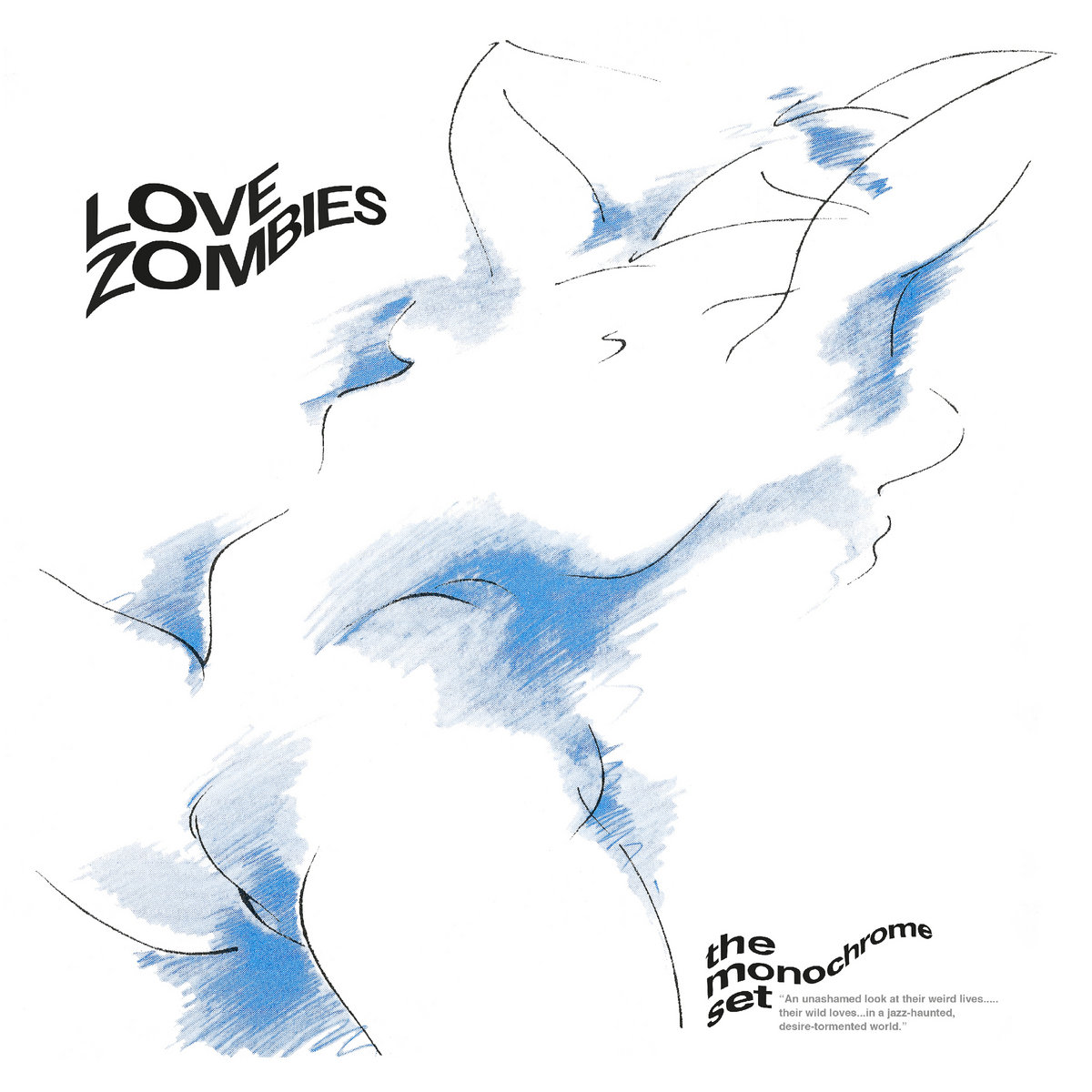 Crudely summed up, their sound is somewhere between Orange Juice and something more angular ("Expresso" even offers an approximate protype of the Afro-indie sound that Vampire Weekend made their own). What also sets them apart is singularly-monikered singer Bid's fey, stylised singing and quirky observational lyrics ("Before-picture girls in denim/Advocaat and Avocado/Commie Cupids quoting Lenin…"). While both albums are hampered by somewhat flat production, they also have their own charms: Strange Boutique is a tiny bit more dynamic but Love Zombies has a more developed sense of musical possibility.
Roedelius Tape Archive Essence 1973–1978 + Selbstportait Wahre Liebe (Bureau B)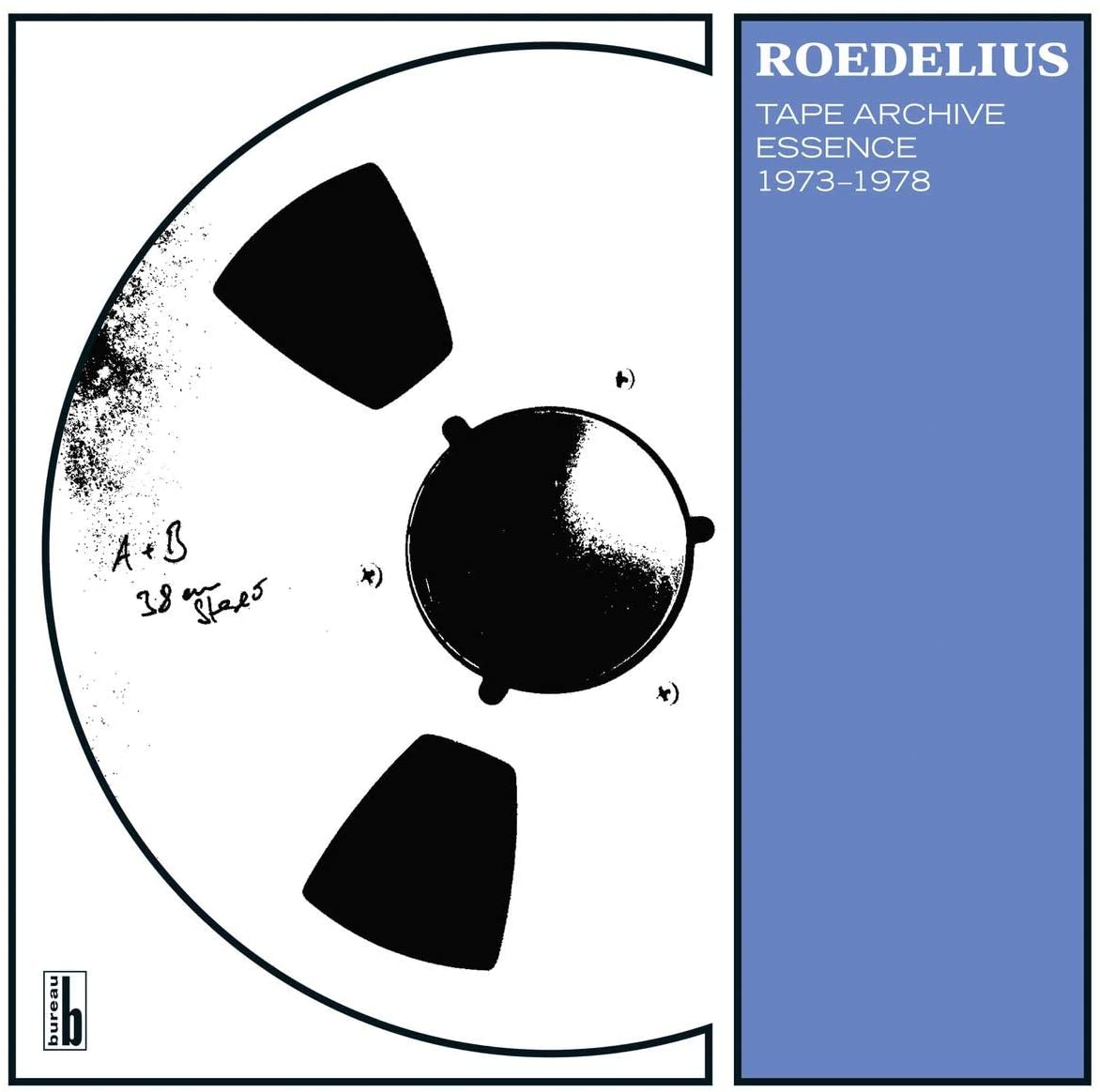 A couple of releases by grandfather of Krautrock, Hans-Joachim Roedelius. The first is a single album summation of a three record boxset that came out back in 2014. It is a representative sample of the sonic daubings that Roedelius kept during the relevant years, solo "sketches" that he kept alongside his work with Cluster. Created on Farfisa organ, Revox tape-machine and synth, with an echo unit, they are simple sweet things, looping and, at their best, mind-becalming, early experiments in stripped electronic minimalism, with a meditative quality. Comes in photo inner sleeve with quotation from Roedelius.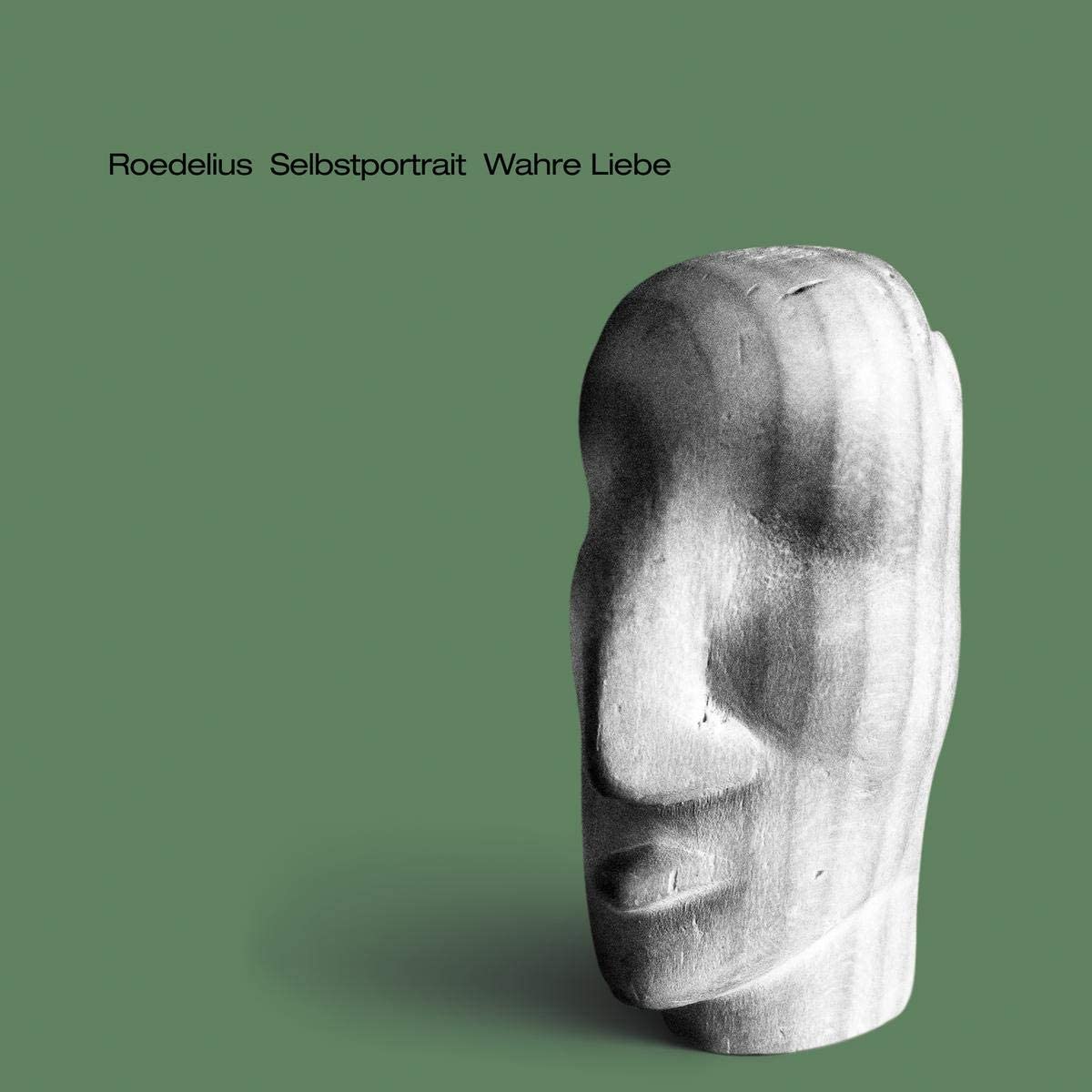 Selbstportait Wahre Liebe (Self Portrait True Love) is the latest addition to the Selbstportait series of eight albums that Roedelius occasionally released between 1979 and 2002. Created on old analog equipment, it ranges wider than the Seventies material, with tunes such as "Geruhsam" boasting a cheeky jauntiness far from new age sounds. It sounds like the old dude - he's now in his late 80s - is having fun.
Cegvera The Sixth Glare (Stolen Body)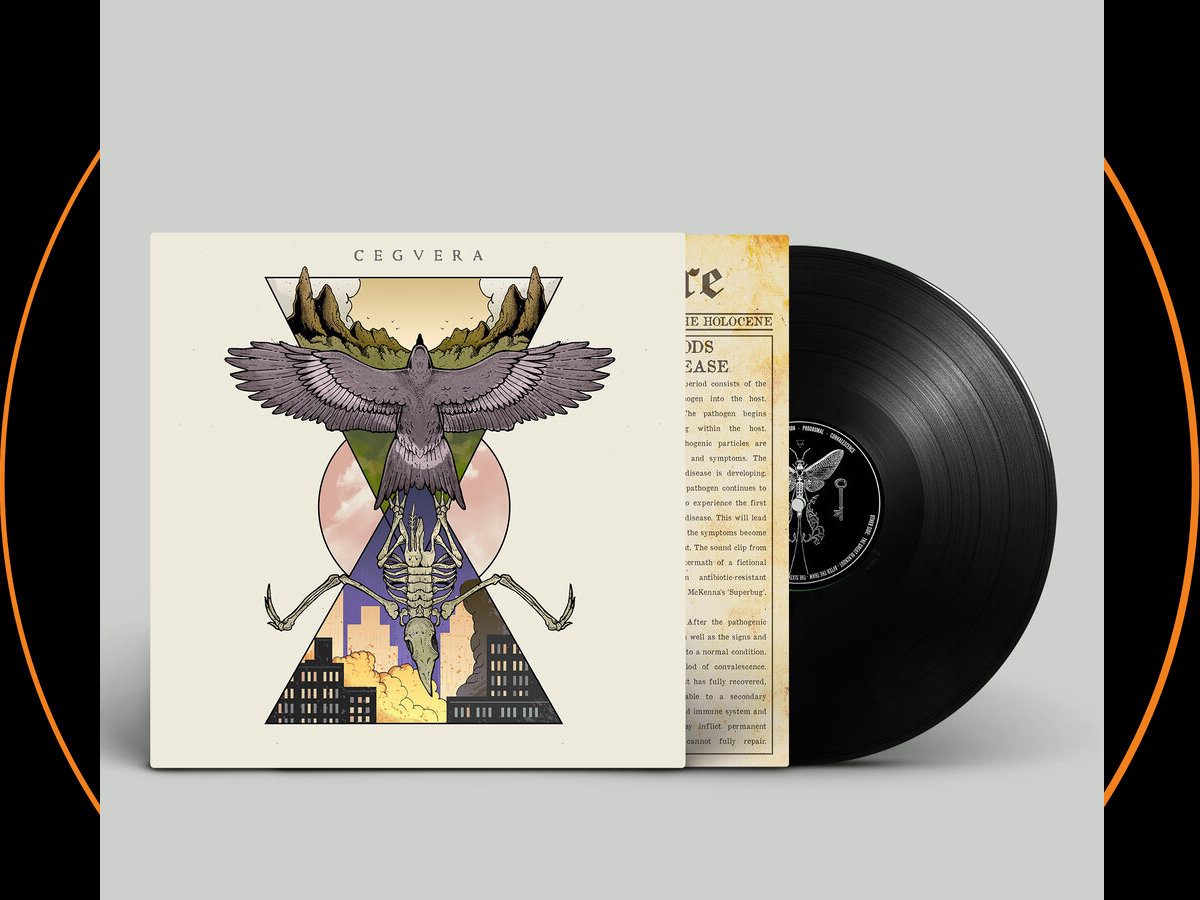 If ever an album's concept and packaging was prophetic it's this second album from Mexican-British post-metal exploration duo Cegvera. Built around the idea of a "sixth extinction", the album's inner sleeve contains the headline, "DISEASE", featuring a photo of a woman in a protective facemask at a demo and The Sixth Glare is themed around "periods of disease", and the idea that soon one will arrive to which we don't have immunity, the whole tied into wider environmental issues. The music itself is mostly slow, taking its time to instrumentally riff-sludge the ears, a relentless, sample-tapped instrumental deluge of rising paranoia and threat. It's an effective and startling premonition of an album.
ALSO WORTHY OF MENTION
Lux Lyall Vamp (Gamblers All): Coming on powder pink vinyl in photo/info gatefold and photo/info inner sleeve, the debut album from Lux Lyall, frontwoman of London band Sister Witch, is a persuasive hotch-potch of 1940s film imagery, Lana del Rey balladry, sleazy blues rock'n'roll, burlesque noir, and broken bad girl dreams. Co-written with David Ryder Prangley, a musician who has been around the block a few times, the songs are unforced, given the territory, and take their time to create a believable Hollywood-meets-Camden nightworld it's enjoyable to inhabit with the pair for the album's length.
Demuja Atlantic Avenue (Muja) + The Emperor Machine Music Not Safari (Skint) + Mr G The Alien With Extraordinary Abilities (Phoenix G) + Cold Beat Mother (DFA) + Cubicolor Hardly a Day, Hardly a Night (Anjuna Deep): Five slices of electronica that deserve a visit. Demuja is a DJ-producer from Salzburg, Austria, and his third album is an easy-going journey through electro-tinted bubbling backroom house-tronica. Singer Elena Shirin appears on the drum & bassy "On the Road" but Atlantic Avenue is mostly about smoothly funky instrumentals that are home-friendly but would also work a mellow dancefloor. The Emperor Machine has been active for a decade-and-a-half… actually, a bit more. The project of Andy Meecham, once of Bizarre Inc and Chicken Lips, it has moved through beat mecca labels over the years, from DC to Southern Fried, and now Skint. His fifth album is sturdily analogue, mastered with oomph to vinyl, full of well-crafted instrumental electronics that would move a festival, an acid-y home listening feel sitting easily alongside serious dancefloor rollers such as "Danse Blanc". Mr G goes back almost as far as Meecham, once a member of techno outfit The Advent, but for the last decade he's been firing out his own brand of techno and tech-house and his latest six-tracker is solid, heads down fare, notably on the industrial-iced crunch of "Gathering NYC". There are also ravey moments, and it even ends on chilled wash. More for a live sweaty late one than home-play but there are a couple of stonkers here for the right DJ. The fourth album – and first for DFA Records - from San Francisco outfit Cold Beat is less woozy and more synth-pop than its predecessors. Songs such as "Double Sided Mirror" still go for reverb-laced high ethereal vocals but more of the album is now in the zone of Ladytron and dominatrix-era Goldfrapp. Written while Cold Beat mainstay Hannah Lew was pregnant, it takes a decent, gnarly swing at Eighties references. Comes in a picture/lyric inner sleeve. Cubicolor sees a Dutch club tuneage duo combine their talents with that of British singer-songwriter Tim Digby-Bell. He's from the falsetto school of vulnerability, something I usually find irritating but, for some reason, he gets away with. Partly that's because the album, on double in minimalist art gatefold and inner sleeves, is not dominated by his voice. Instead, there's a welcoming spread of music, from a delicate piano piece to shuddering instrumentals to dancefloor chuggers. When Digby-Bell is more involved, think Moderat, albeit some of it is cheesier, but Hardly a Day, Hardly a Night is still a varied listen.
Darren Hayman Home Time (Fika) + Nick Corbin Sweet Escape (Big AC): Two singer-songwriters of differing stripes. Darren Hayman is a compulsive musician. He has been pumping out solo material non-stop since the band Hefner ended almost twenty years ago. His latest is full of literate, strummed indie songs enhanced by female backing vocals and a small ensemble that includes mandolin and violin. Thoughtful, wordy numbers such as "Because We Were Impossible" and the sweet Nikki Sudden-ish "The Joint Account" draw the listener in like a good book. If you're in the mood for witty bedsit melancholy, strong on detail, it's a goer. Nick Corbin is a very different kettle of modernism. The immediate thought that hits as one bouncy, confident song follows another, is that it's vaguely redolent of Paul Weller's stuff from the mid-Nineties. This isn't entirely surprising given Corbin's background as singer for Acid Jazz outfit New Street Adventure. The album features tasty brass, clean production and catchy tunes delivered with bullish vocal push and it's a set that could easily cross over to a much wider audience, if only it could find the backing that the likes of Paolo Nutini have. Comes in die-cut lyric inner sleeve.
The Orb Abolition of the Royal Familia (Cooking Vinyl): The latest stop on the endless journey of Nineties ambient overlords The Orb starts off, unexpectedly in the realm of garage housey noodling, exhibiting low level funkiness, but things eventually settle to the strong-headed, sampledelic dubbing that is their forte. Once they do, the album becomes a skunky, head-nodding pleasure. Never happy to just let the stoned rhythms carry the weight, there's always some strange sound effect or sliver of bizarre stolen voice to liven things up. They've still got it! Comes in info gatefold double on art inner sleeves.
Silhouettes Shadow Show (Stolen Body) + Os Noctàmbulos Silence Kills (Stolen Body) + Nightingales Four Against Fate (Tiny Global Productions) + The Razorcuts Storyteller (Optic Nerve) + The Razorcuts The World Keeps On Turning (Optic Nerve) : Five albums that adhere vehemently to a gleeful lo-fi aesthetic. Silhouettes are an all-female trio from Detroit who keep that city's disregard for formal production standards alive. Their debut album is in the spirit of punk and Eighties indie, crudely recorded songs that insolently border on the out-of-tune. It's trashy don't-give-a-fuck music for don't-give-a fuck times. Comes in limited edition of 300 in photo/info inner sleeve and on various different shades of vinyl (including using their "leftover vinyl to make sure nothing is wasted"). More tuneful (and on the same label) are Os Noctàmbulos. Like Silhouettes, they worship at the church of Sixties garage nuggets, and their third album is twangy, echoey and completely in the vein of early Electric Prunes and the like, deep-dipped in Cramps-ish guitar work and, best of all, songs both mellow and bustling that have melodies and catchy bits. Comes with 12" x 12" photo/lyric/info insert and in two coloured vinyl editions, the "Flowers Of Evil" edition and "Touch The Sun" edition (250 of each). Not sure which one theartsdesk on Vinyl has but it's magnificent white-daubed magenta swirl-splatter. Robert Lloyd's Nightingales used to be in the NME every week when I was teenager in the early Eighties. They disappeared and reformed in a 21st Century guise, and have since been very busy. Their latest album is wilfully angular post-punk, going for off-key singing and awkward clanging guitar. On a first listen it's just cacophonic but dip in further and oddball tunes reveal themselves. Some of it sounds a bit like CRASS, with the female vocals sweetening the general racket. Not an easy listen and not intended to be. Following their reissue of Hangman's Beautiful Daughters material (recently covered on theartsdesk on Vinyl), Optic Nerve Records now deliver a huge delving into the archives of another underground indie outfit of the mid/late-Eighties, The Razorcuts. Their two albums reappear, both in gatefold double with 12" x 12" 16 page booklets containing exhaustive histories of a band who only existed for five years, treasured by a tiny coterie of aficionados. Born of the ultra-lo fi indie scene centred on Alan McGee and The Living Room club night, where the retro-magpie-dissonant ethos of Eighties indie coalesced, their Storyteller album is a suitably rough'n'ready creature, very much of its time, deliberately the antithesis of squeaky-pop Stock, Aitken & Waterman singles that ruled the charts at the time. It is their final 1989 album, The World Keeps Turning, that's more striking. In it we can hear how the Stone Roses' ever-hyped debut album, which arrived only three months later, drew much from the self-described Byrds-meets-Buzzcocks blueprint that The Razorcuts and their ilk adhered to. There's even a song called "Waterfall" on it! The second record of the set collects together all their remaining odds'n'ends, including the delicious 1992 two-tracker, "Invisible/Sometimes", that songwriters Tim Vass and Gregory Webster released as Forever People after the band had finished. From beginning to end, the influence of good old Dan Treacy of the TV Personalities is felt but that's no bad thing and the final single indicates two songwriters in their prime, closing on a high.
Various The Turning: Original Motion Picture Soundtrack (Masterworks): The Turning is a recent Spielberg-backed horror film (that I completely missed so cannot comment on), based on the Henry James classic ghost story The Turn of the Screw. It's set in the 1990s and director Floria Sigismondi and music producer-advisors Lawrence & Eve Rothman took the decision to have musicians recreate the sound of those times rather than spatter it with music from the decade. In this case, that means the shadow grunge's solipsistic punk moodiness cast over rock is very present. This is matched to a feel for the film's story (all musicians were lent "diaries" for the film's key characters), lending a dreamy, wispy feel, as much of the music has that floaty Cocteau Twins-ish production. Women-centric, it features Nineties originals Courtney Love and Kim Gordon alongside the likes of Warpaint, Alice Glass, Alison Mosshart of The Kills and the ever-excellent Kali Uchis whose "The Turn" is a highlight, veering towards something poppier. Comes on double with 12" x 12" photo/info insert in photo gatefold.
Tētēma Necroscape (Ipecac): Ipecac Records was set up 20 years ago by Faith No More lunatic Mike Paton and Greg Werckman, once of LA punk mainstay label Alternative Tentacles. It describes itself as "a place where bands we admire have the freedom to release music they might not be able to, or want to, release on other labels". In effect this means their output has been some of the most off-the-wall stuff you'll find anywhere. Paton's Fantômas project alone is responsible for bizarreness incarnate. Tētēma is also a Paton project and Necroscape is the sequel to 2014 debut Geocidal. Arriving on white vinyl in art/info gatefold, it's apparently "sculpted around isolation in the surveillance age". In practice, this means bursts of tribalist percussiveness with vocals that sound like zombies at the gates, interspersed with sudden punk/death metal attacks, before retreating like the tide to synthy space music. If you want something to fry your head without any drugs involved whatsoever, this will do the trick.
The Snuts Mixtape EP (PLG UK Frontline): This four-track 12" by Scottish rockers The Snuts is in the vein of the The Automatic, The Fratellis and others from a decade-and-a-half ago, in that it's full of catchy terrace chant sing-along major label-style indie (although it's actually independent). They know their way around a tune and it's all delivered with verve and youthful zest, with enough extra production twitch in the rhythm section to distance it from its early '00s antecedents. They sound like they should be huge and that when they are they'll be a huge annoyance but, for the moment, its zesty contagiousness is welcome enough.
Various Kulør 006 (Kulør): Danish techno-electronica label Kulør delivers its confusingly titled second compilation. Where the first was full of bangers, this one steps away from the dancefloor and allows label-owner Najaaraq Vestbirk, AKA DJ Courtesy, to curate a gathering of (to me) unknown names who each contribute a track. These range from chillage to the restless twitch'n'crunch of Lyra Valenza's "Never Rest", but stay away from regular 4/4 action. The mood is sombre although not downcast, with sudden explosions of light such as the bleep-ravey "Swirl" by Astrid Sonne. A likeably sci-fi collection that doesn't outstay its welcome.
Postcards The Good Soldier (T3): Lebanese shoegaze! Who'd have thunk it all those years ago when Slowdive first stepped onto the stage of the Camden Falcon! Three-piece Postcards make a good hash of it, singer Julia Sabra's suitably gossamer-light and Rachel Goswell-ish vocals melodically blending with the guitars, whether they are sound-walls or lazy grooves. There's songwriting ability here and also hints of Godspeed You! Black Emperor's orchestral opulence. Given how much this seam has been explored, the second album from Postcards is surprisingly more-ish, pitched just right between longing, tunefulness and distortion. Comes in photo/lyric inner sleeve (very boring cover, though!)
Sunny Jain Wild Wild East (Smithsonian Folkways): Anyone who's caught New York outfit Red Baraat at a festival will attest to their energized roof-lifting shows, sets full of of danceable punk-bhangra-brass bangers. Their leader Sunny Jain now releases a concept album built around the idea that immigrant peoples are the true inheritors of the cowboy myth, bolding pushing into unknown territory. It's a notion that holds water and is the complete opposite of Trump's nonsense (the album was conceived after the 2016 US election). Wild Wild East comes with a 12" x 36" photo/info insert that lays it all out track by track. Without referencing that, the listener is welcomed into Side One via spaghetti-western-ish baroque rockers prior to the album slowly moving towards Jain's own twist on older music from the Indian sub-continent. Varied and full of flavour, it's a journey worth taking.
Søren Lorensen Søren Lorensen (Okey-Donkey): Debut album from a duo consisting of Italian string-arranger-composer to Goldfrapp, Coldplay, The Verve, etc, Davide Rossi, and Matt Hales, the man behind early '00s hit-maker Aqualung. The album arrives in artist photo gatefold with a cover featuring the character from whom the band take their name, the imaginary friend of Charlie & Lola from the children's' TV series, drawn by creator Lauren Child. The music is contemplative and, as you'd expect, string heavy, with occasional bursts of Thom Yorke-ish falsetto vocals, the whole wrapped in an elegant electronic setting. It's thoughtful music, life soundtrack stuff that sedately paces rather than grabbing by the short'n'curlies.
Sam Gendel Satin Doll (Nonesuch): Respected Californian jazz saxophonist and session musician Sam Gendel has joined forces with bassist Gabe Noel and electronic percussionist Philippe Melanson to create a gloopy, underwater album of fascinating experimentalism, reinterpreting standards by Charles Mingus, Duke Ellington and Charlie Parker into almost unrecognizable pieces that sound more like Flying Lotus than jazz as its conventionally known. There is other material on board too and, despite its avant-garde status, it's easy on the ear, basslines bubbling and an ambient warmth pulling the listener into a strange, invented aquarium otherworld. Comes with a pale blue A4 info-art insert.
Matthias Meyer Strangely Enough EP (Strangely Enough) + Bicep Atlas (Ninja Tune) + Ego Munk Only One EP (London Beach) + Blaue Blume Lovable (Trentemøller Remix) (hfn) : Three 12" singles - and one 10" – of electronic music of various stripes. First off, the title track from well-regarded Berlin spinner/remixer Matthias Meyer's double-header is loosely reminiscent of Ben Pearce's ace 2012 crossover house hit "What I Might Do" but is less straightforward with a dose more electro and electronica in the mix. On the flip "Fantazy" has the same subtly enunciated euphoria in the keys and airy choral-effect vocals. Both are mainly DJ tools but their unforced chugging has a wider musical appeal. Northern Irish DJ-producer duo Bicep return with their first single since their self-titled breakout album a couple of years ago. It's like a 2020- friendly amalgam of the sounds that 1990s Future Sound of London used to make combined with a classic Warp Records-ish bleepiness. Lusciously tuneful in its high frequency squelching, this one-sided 12" in imperial purple inner sleeve is not one for the dancefloor but one to levitate the heart. Ego Munk is an anonymous British artist whose striking videos have been creating small waves, and this EP is a collection of recent song/video releases. With vocals low-ish and somewhat bit-crushed in the mix, three of the four tracks are quirky, downtempo electronic pop contemplations, beatsy but song-based, and the fourth, "Islands", is a piano-accompanied falsetto mope. The production is approached with individuality and the whole shows promise. On white vinyl, the 100th release from Hamburg label hfn is a remix on 10" of Danish alt-pop stylists Blaue Blume by fellow Dane and iconoclastic goth-dance DJ-producer Anders Trentemøller. I'm not keen on the keening vocal which overlays the A-side but the instrumental flip is a treat. Trentemøller builds grinding dub-crunch then eventually amps into something far sterner and more in-yer-face.
AND FINALLY (squeezed in, in brief).
Jim Noir AM Jazz (Dook): Jim Noir caused a few waves in the early '00s, for his offbeat home-made songs and unpretentious persona. He returned last year with his first album in five years and the vinyl, in photo art gatefold, now arrives, a woozy, Lidl version of Air, smeared in easy listening charm.
Irma Vep Embarrassed Landscape (Gringo): Edwin Stevens, a Welshman based in Manchester, is one of those who just cannot stop making and releasing music, with multiple bands and under multiple monikers. Irma Vep alone has released numerous albums over the last decade and the latest is a decent cobbling-together of lo-fi indie drone stylings and rough-hewn songs.
Tribe Hometown: Detroit Sessions 1990-2014 (Strut): Detroit Afro-jazz collective Tribe began at the start of the Seventies and gradually connected with/morphed into a multi-discipline community unit, based in jazz, and guided by saxophonist Wendell Harrison and trombonist Phil Ranelin. This double in photo/sleeve note gatefold, captures a quarter of a century of off-cuts and live recordings, including the urgent Afro-beatnik poetry of "Ode to Black Mothers" and "Marcus Garvey". Limber and varied jazz sounds reside herein.
We welcome any and all vinyl for review. Please hit thomash.green@theartsdesk.com for a postal address.
The best kind of upbeat psychedelic garage mayhem
Explore topics
Share this article