Gravenhurst: Interview & Video Exclusive |

reviews, news & interviews
Gravenhurst: Interview & Video Exclusive
Gravenhurst: Interview & Video Exclusive
Director Jenny Coan's atmospheric use of archive footage for Gravenshurst's new single
Gravenhurst: Nick Talbot contemplates the brutal lessons of the 20th century
Gravenhurst is Nick Talbot, a Bristolian multi-instrumentalist, producer and songwriter who recently completed his sixth album, The Ghost in Daylight. Ahead of its release on Warp Records next week theartsdesk premieres the unsettling film made for its lead single "The Prize". Directed by Jenny Coan, Talbot says the video "suggests a journey towards an unknown destination".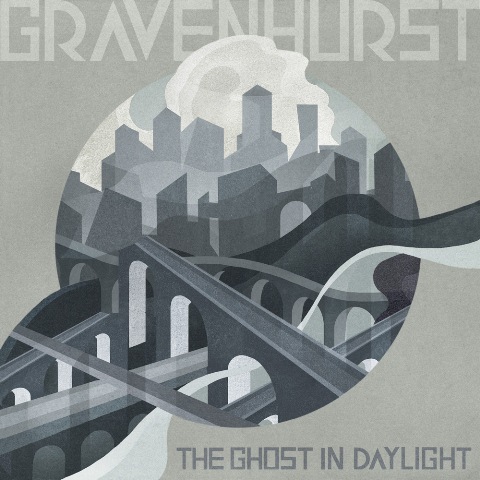 The pairing of Gravenshurst with Coan makes sense. Both a film archive curator and filmmaker, the director has worked with Damien Hirst, Adam Curtis, Julian Temple and the Victoria & Albert Museum to make films that atmospherically and disquietingly reconfigure archive footage, putting the images into new contexts. Gravenhurst works in a similar way on The Ghost in Daylight, layering mellotrons, optigans and antique synthesizers in a music that cinematically and hauntingly creates environments.
Of "The Prize", Talbot says the song "deals with broken dreams, and the realities that are left in their place: destructive co-dependent relationships and the pursuit of empty, short-term satisfaction. But it also hints at the possibility of transcendence through self-awareness, a recurring theme throughout The Ghost in Daylight. Profound disappointment often leads to nostalgia, but this rarely provides comfort as it causes us to reflect on the naïve hopes we once had for the future.
"Jenny's use of archive footage suits the mood of the song perfectly," he continues. "The films made for the 1939 New York World's Fair, which Jenny has used, depict a utopia where technology solves all of society's problems. The knowing appropriation of this aesthetic, retro-futurism, usually has an element of kitsch humour. But I've always found retro-futurism to be innately melancholic, as it shows just how starkly the brutal lessons of the 20th century have led us from unbridled optimism to a state of grave concern. The destructive potential of the human condition may be something that no material gains will ever address. The recurring tunnel sequences in Jenny's film suggest a journey towards an unknown destination. It may be a futile pursuit, but we are bound to it. We cannot escape the consequences of our actions. Ultimately, we cannot escape ourselves."
Gravenhurst's The Ghost in Daylight is released by Warp Records on 30 April

Watch Jenny Coan's film for Gravenhurst's "The Prize"
Gravenhurst is Nick Talbot. He says 'The Prize' deals with broken dreams, and the realities that are left in their place
Explore topics
Share this article