Reissue CDs Weekly: David Bowie, The Association, Boban I Marko Marković Orkestar |

reviews, news & interviews
Reissue CDs Weekly: David Bowie, The Association, Boban I Marko Marković Orkestar
Reissue CDs Weekly: David Bowie, The Association, Boban I Marko Marković Orkestar
Flawed edition of the patchy Ziggy, harmony pop heaven and propulsive Balkan beats
David Bowie ponders whether or not 'The Rise and Fall of Ziggy Stardust and the Spiders From Mars' is a masterpiece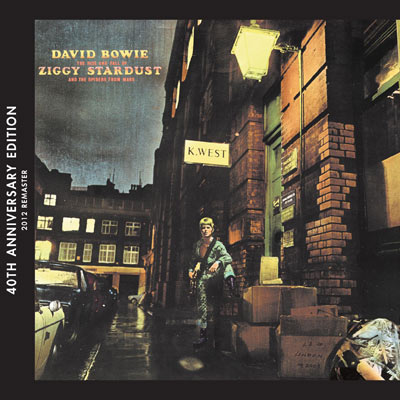 David Bowie: The Rise and Fall of Ziggy Stardust and the Spiders From Mars 40th Ann

m>

iversary Edition

Howard Male

Let's start with the bombshell. Yes, Ziggy is a landmark Seventies album but it's not the masterpiece it should or even could have been, and no amount of remastering or repackaging can change that. For one thing, it simply doesn't hold together as a concept album or rock opera. For another, the apocalyptic theme set up by the opening number "Five Years" is never followed through (and anyway, Bowie covered this whole area so much better on Diamond Dogs). Then there's the sore thumb of Ron Davies' banal country rock number "It Ain't Easy" (originally recorded for Hunky Dory) taking a place that would have been much more appropriately filled by either "John I'm Only Dancing", "Holy Holy" or even "All the Young Dudes" (all recorded around the same time).

Worst crime of all though is that the production puts Bowie's vocals too low in the mix and seems to squeeze the life and breadth out of Mick Ronson's epically sublime arrangements. Go and play Bolan/Visconti's Electric Warrior and Bowie/Ken Scott's Ziggy back to back and notice how the former sensuously spills out into the room while the latter remains impotently stuck behind the speaker covers (even if you do follow the instructions on the sleeve: "To be played at maximum volume").

And talking of Bolan, I believe Ziggy was Bowie's attempt to create a credible response to Bolan's corkscrew-haired rock pixie. The two had been friends since the mid-1960s, Bolan had already become the star they'd both long wanted to be, and Bowie wanted or rather needed a piece of the action too. Ziggy has Bolan written all over it, either stylistically (the "Hot Love"-like la la las on "Starman") or because particular songs are thought to have been written in tribute to the man ("Lady Stardust").

Finally, one piece of consumer advice: seek out any remaining copies of the 30th anniversary version as it's better value. Although you get a never previously released instrumental version of "Moonage Daydream" here (plus other tracks that are also on the previous anniversary version) there's niether of the Ziggy era tracks mentioned above or even Bowie's chilling version of Jacques Brel's "Amsterdam" on this so-called definitive edition.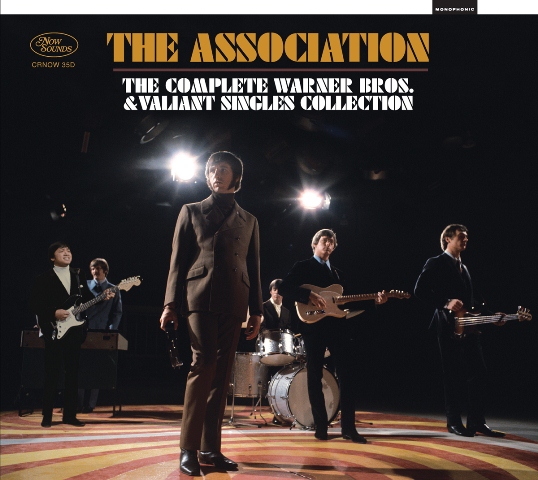 The Association: The Complete Warner Bros. & Valiant Singles

Kieron Tyler

Although The Association only grazed the British charts once, in 1968 with "Time For Livin'", from 1966 to 1969 their harmony-filled pop made them US Top 40 regulars. This snappy, well-annotated double CD brings together the A- and B-sides of all their singles for the first time – 37 tracks originally spread across 19 45s. Apart from one pair of tracks they're heard in mono, as they would have been on the radio of the day. As neatniks, they weren't heard on the emerging FM stations. Even so, the Los Angeles band were in the right place at the right time. A single like 1966's "Pandora's' Golden Heebie Jeebies" is as psychedelic as anything that would come from San Francisco. The B-sides reveal their jazz leanings. Hits like the glorious "Along Comes Mary" and "Windy" will always define them, but this fine set reveals there was much more to the story.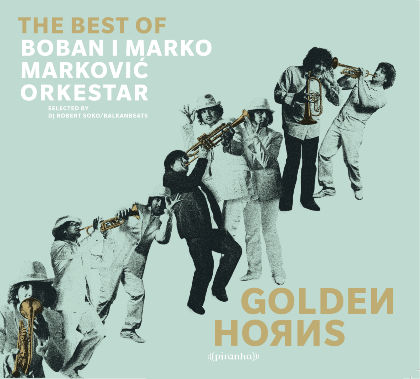 Boban I Marko Marković Orkestar: Golden Horns - Best Of Boban I Marko Marković Orkestar

Thomas H Green

One of the more unlikely developments in clubland over the past decade has been the rise of the Balkan Beats scene, wherein the manic sound of Roma gypsy folk has been adapted for 21st-century dancefloors. Acts such as Shantel, Balkan Beatbox and even Basement Jaxx have embraced and popularised the sound and here DJ Robert Soko chooses a "greatest hits" selection by Serbian father-son operation, the Boban I Marko Markovic Orkestar. Hailing originally from traditional Balkan music, playing at weddings and concerts, the Marcovics have, over the years, allowed a flavour of jazz, cinematic sounds, and even funk, to infect their oeuvre. When they really let fly, their music has a propulsive drive and a crazed energy that anyone who's enjoyed a night of raving should be able to relate to. Quite apart from that, though, tunes such as "Khelipe E Cheasa", the traditional Jewish wedding song "Hava Naguila" or the antic "Sljivovica" have a complexity that belies their cheeky upbeat tone. Either way, Golden Horns is a vibrant introduction to a band whose concerts should not be missed.

Hear Boban I Marko Marković Orkestar on The Arts Desk Radio Show

David Bowie performs "Starman" on Top of the Pops
Ziggy is a landmark album but it's not the masterpiece it should or even could have been, and no amount of remastering or repackaging can change that
Share this article