Reissue CDs Weekly: The Blue Nile, The Seeds, Dan Penn, Frankie Goes to Hollywood |

reviews, news & interviews
Reissue CDs Weekly: The Blue Nile, The Seeds, Dan Penn, Frankie Goes to Hollywood
Reissue CDs Weekly: The Blue Nile, The Seeds, Dan Penn, Frankie Goes to Hollywood
Electronic torch songs from Scotland, garage-punk nirvana, Southern soul heaven and more Frankie than necessary
The Blue Nile, taking time out from 'a romanticised journey through some eternal rain-soaked 4am of the soul'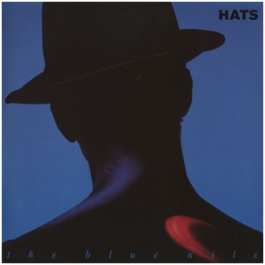 The Blue Nile: A Walk Across The Rooftops, Hats
Graeme Thomson
The Blue Nile occupy a unique spot in the musical landscape. Formed in 1980 by Glasgow University graduates Paul Buchanan, Paul Joseph Moore and Robert Bell, four albums in 30 years suggests a certain neurotic creative sensibility which resulted in a pretty slim legacy but served the music well.
From their first single – 1981's "I Love This Life", included on these expanded reissues – to their last album High, in 2004, a dedicated and deliberate artistic ethos has driven the music. Aesthetically, there is something immensely pleasing about the sound they make, especially on these first two albums, where the lean, pulsing backdrop is carefully animated by live strings and Buchanan's emotive voice to create a kind of epic electronic soul music. The song titles signpost both the emotional and musical terrain: "Tinseltown in the Rain"; "Automobile Noise"; "The Downtown Lights"; "From a Late Night Train"; "Headlights on the Parade".
Their debut album, A Walk Across The Rooftops (1984), still sounds utterly unique, seven minimalist pencil drawings-in-sound which push the emerging analogue technology of the age to its limits. Hats (1989) possesses a warmer kind of melancholy and is more accessible: its songs have been covered by Rod Stewart, Isaac Hayes and Annie Lennox, among others. As a piece, it's a highly romanticised journey through some eternal rain-soaked 4am of the soul.
These Collector's Editions' remasters not only improve immeasurably the sound quality of the original CD releases, but also add an extra disc to each album. The band were obviously keen to preserve the carefully constructed sense of mood: the addition of the first single, various contemporaneous B-sides, different studio takes and alternate mixes contain no great revelations, but instead offer up a series of slightly adjusted perspectives on familiar landmarks. And a live version of "Headlights on the Parade" from 1990 proves that, though almost terminally stage-shy, The Blue Nile were no clinical studio operation: they were a terrific live band, too.
Kieron Tyler
The use of The Seeds' two-chord garage-rock classic "Pushin' Too Hard" on an ad for sports footwear and the appearance of the twisted balladry of their 1966 debut single "Can't Seem to Make You Mine" in one for male perfume in 2009 are valedictions of sorts for singer Sky Saxon, who died the same year. Saxon's nasal whine could barely carry a tune, but it bled plaintive sincerity. His band, The Seeds, were as unique. Their minimal throb drew from Bo Diddley, Buddy Holly and the Stones, but sounded like none of them. Punks through and through, their bass-guitar-free line up set the template for fellow LA dwellers The Doors. Their always essential debut album from 1966 has never been hard to find, but previous editions have been wanting. This new version goes to the master tapes for the first time and reveals the band as never heard before, with a bottom-heavy clarity and forcefulness. The copious new extras include a startling 15-minute "Evil Hoodoo" that, although not quite "Sister Ray", is a hypnotic fuzz guitar-driven storm as Ramonic as it's relentless. The liner notes are superb and definitive. The last word on this timeless, benchmark album.
Kieron Tyler
This is exactly what an archive release should be: taking the familiar and saying something new in a surprising way. In effect, rewriting history. It also helps that the artist is involved and the annotation and packaging are top notch. Penn, of course, is known as the white Southern soul producer, songwriter and singer behind classics like "Cry Like a Baby", "Dark End of the Street, "Do Right Woman" and "I'm Your Puppet". Although later associated with Memphis, from 1963 to summer 1966 he was (first) a staff writer and (then also) producer for Muscle Shoals' FAME studio. This collection showcases 24 of his songwriting demos made at the studio – all-but one (issued in 1965 as a single) have never been heard before. Despite their demo status, every track is a finished recording, designed to showcase Penn's compositions in the best possible light. Players include David Briggs and Spooner Oldham (keyboards), Norbert Putnam (bass) and more. This is top-notch stuff, ranging from country-soul that would have suited Arthur Alexander to songs with a Wilson Pickett bent. A fabulous collection.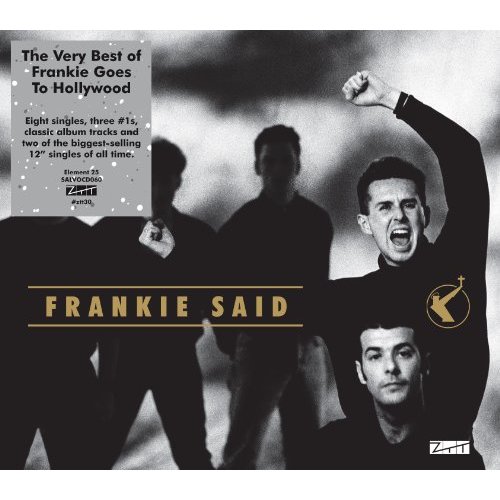 Frankie Goes To Hollywood: Frankie Said (The Very Best of)
Thomas H Green
What a strange phenomenon Frankie Goes To Hollywood were. 1984 belonged to them yet they fit no contemporaneous trends. They set, instead, about inventing their own, hugely assisted by Trevor Horn's epic production and Paul Morley's wittily subversive post-modern promotional tactics. Touting an unlikely image of Scouse lad meets leather gay clone, they dominated the charts all year with "Relax" and "Two Tribes", then "The Power of Love" weirdly bloomed into a Christmas perennial and the title song to their debut album, "Welcome to the Pleasuredome", became a seminal song in the earliest house clubs of Chicago (DJ Ron Hardy used to start his every set with it). And yet, and yet, as this compilation proves, everything else they did stank - dodgy cover versions ("Born To Run", "Ferry Across The Mersey") and a rank 1986 comeback ("Rage Hard", "Warriors of the Wasteland"). You don't need a Best of with Frankie, you just need three songs, albeit possibly in multiple 12" versions.
Watch the video for The Blue Nile's The Downtown Lights"
Four albums in 30 years suggests a certain neurotic creative sensibility
Share this article