Metro: Last Light |

reviews, news & interviews
Metro: Last Light
Metro: Last Light
The dark, the mutants and the other survivors – fear rules this bleak first-person shooter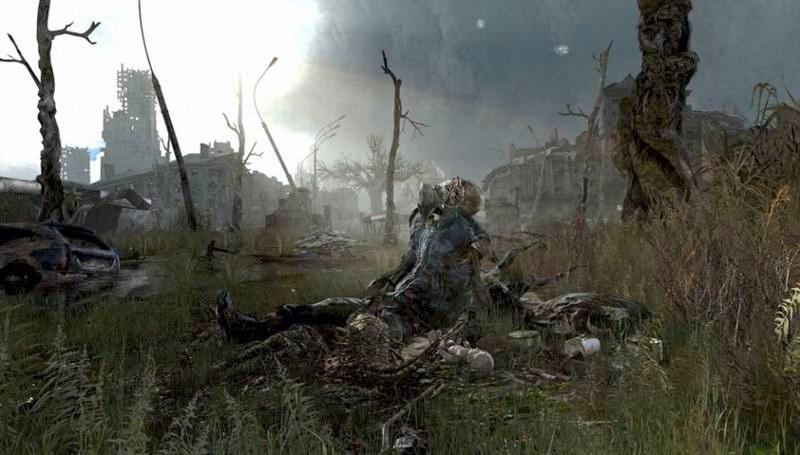 'Metro: Last Light': Post-apocalyptic first-person shooters don't get bleaker than this
Man is, of course, the worst monster of all in this bleak, post-apocalyptic first-person shooter based on the best-selling "Metro" novels of Russian author Dmitry Glukhovsky. In Metro: Last Light, the last few of mankind are bunkered down in the old Moscow Metro stations, while the surface is only briefly navigable with a gasmask, and populated mostly by irradiated mutant creatures.
If this was a Hollywood treatment of post-apocalypse woe, humanity would unite in the face of such horrors. Here, the survivors have splintered into factions based on past ideologies – busy tearing each other to pieces before the "monsters" even get a look in. As games go, this is far closer to Michael Haneke's Time Of The Wolf than it is to Terminator.
Last Light is a sequel to the well-received Metro 2033. It successfully carries across from the books and the previous games a lovingly-detailed and unceasingly bleak focus on atmosphere. It's there in the bodies of families you'll stumble onto in light-flickering tunnels, in the passing conversations you hear among terrified civilians over missing loved ones, and in having to press a button to wipe the sweat and blood off your gas mask after a mutant attack in the open.
Where Last Light departs from its predecessor is in offering a more mainstream, forgiving gaming experience. The original game was an unexpected hit, but for a serious shooter audience. Here combat, stealth and exploration are more linear, less confusing and, mostly, easier. If you're a "hardcore" first-person fan who wants a challenge, you may face disappointment. For most of us, combat is now pitched between just right and a bit simple.
This is easy to forgive, though, when the environments and plotting are so assured, the enemies so creepy and the entire game so horrifyingly immersive. Less forgivable though are the jarring missteps in writing, which are most noticeable in the treatment of women.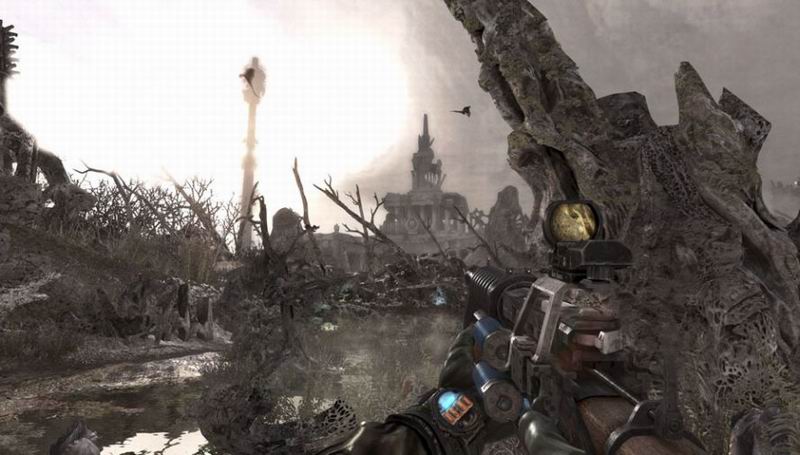 Early on, you're paired with a female sniper who is brilliantly written. But that good work is then thrown away with a series of leering sections that seem designed to make the game more appealing to a lowest-common-denominator audience. For instance, there's a great joke about the Bolshoi Ballet being the pinnacle of art left in the Metro, only for it to turn out to be a can-canning chorus line. But it doesn't seem necessary for the developers to have turned up the breast-bouncing physics to maximum, or to let us tour the backstage dressing rooms for no plot reason.
Metro: Last Light is hardly unusual in getting women in games wrong. And happily, the missteps are far outnumbered by the spine-chilling moments that see you stopped in your tracks as another dark, bleak and beautiful bit of this tale unfolds.
Metro: Last Light is out now. Developed by 4A Games, published by Deep Silver. Platform: PC, PS3, Xbox 360