Reissue CDs Weekly: Roky Erickson |

reviews, news & interviews
Reissue CDs Weekly: Roky Erickson
Reissue CDs Weekly: Roky Erickson
The early solo years of a psychedelic legend
Sunday, 08 September 2013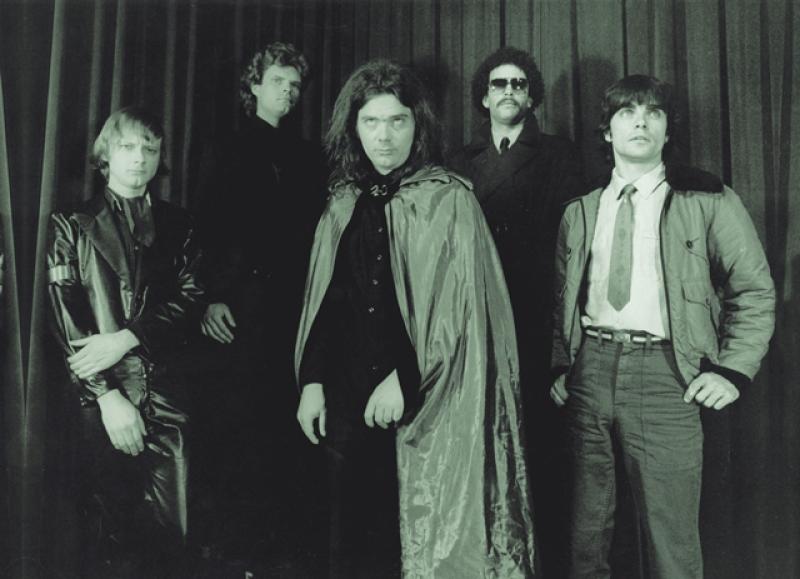 Roky Erickson (centre) and his Aliens get ready to record some toe-tapping slices of twisted pop rock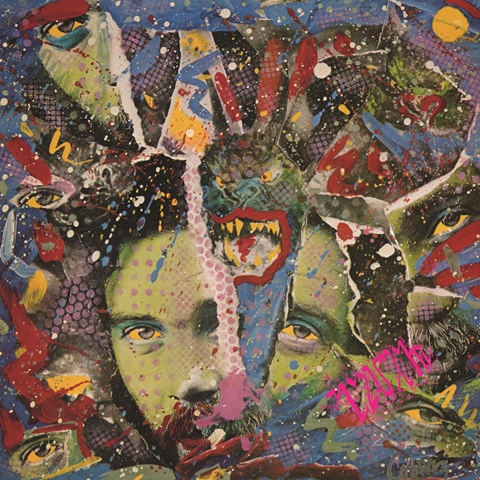 Roky Erickson & the Aliens: The Evil One
Roky Erickson: Don't Slander Me, Gremlins Have Pictures
Roky Erickson is usually depicted as America's Syd Barrett: the leader of a pioneering psychedelic-era band who took too many drugs, had mental health issues and then dropped off the face of the earth. But unlike Barrett, or even his American contemporary Skip Spence, Erickson returned from the abyss.
In 1980 he pulled off the remarkable coup of releasing an album on the British major label CBS. That first solo album – untitled in the UK (but usually referred to as Five Symbols due to imagery on the sleeve) and released in 1981 as The Evil One in the US with a slightly different tracklist – makes up one third of this trio of well-packaged reissues, free of bonus tracks. The others are Don't Slander Me and Gremlins Have Pictures, US-only releases from 1983 and 1986 respectively.
Erickson was the former head of Austin, Texas's 13th Floor Elevators, whose sole hit in America was "You're Gonna Miss Me". The first band anywhere to advertise themselves as "psychedelic", they embraced their missionary status with revolutionary fervour. Their first album was covered in dense, mystical text and they were on intimate terms with mind-expansion. After the first flush, however, Erickson became increasingly unstable and elected to be incarcerated in a Texas state mental hospital to escape imprisonment on drugs charges. After his release in 1974 a single was issued on a tiny independent label the following year. He began performing live again and had it legally affirmed that he was from Mars. The CBS album was the culmination of his comeback.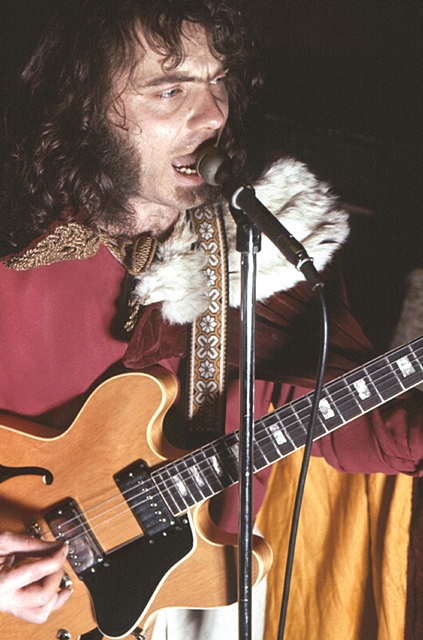 The story of how this cult figure ended up with such an unlikely release is compellingly told in detail for the first time in the booklet accompanying The Evil One, which now includes all the tracks from the British and American albums. Be aware that there has been a recent, unsatisfactory cheapo British reissue – avoid that; this is the definitive edition. The fantastic album was – and still is – surprisingly clean sounding and focused. His band The Aliens were rockers with a discordant edge. Creedence Clearwater Revival's Stu Cook produced the album, and shades of that band come through.
This was not psychedelic music. Erickson's songs were melodic and their lyrics drew from his obsessions with horror films: they feature a cast of aliens, devils, werewolves, zombies and a two-headed dog that works in the Kremlin. Each is a toe-tapping slice of twisted pop rock. (Erickson pictured left, photo by Jean Constant)
A follow-up album proved hard to complete as Erickson soon proved a commercial no-go zone. His solo debut barely sold and his public persona was wildly eccentric. He became unpromotable. Journalists attempting to interview him were met with a man free associating lines from horror films. Even so, CBS assembled the audio for an interview where DJs could insert questions read from a prompt sheet to make it seem as though they were interviewing him. This would have made a fine bonus for The Evil One. The next moves were not so coherent.
By 1982, Erickson was without a label and had split with The Aliens, but his management kept faith in him and soon secured the release of two more albums. In 1983, tracks recorded for a successor to the CBS album were teamed with more recent material and issued as Don't Slander Me. It didn't hold together as an album, and featured re-recordings of a couple of songs from pre-CBS singles and by-rote rockers ("Crazy Crazy Mama"). Despite the corner-cutting approach the album had its share of fine tracks: the spooky "Burn the Flames" is a classic, while a reworking of 1975's "Starry Eyes" is pretty and encapsulates Erickson's debt to Buddy Holly.
Gremlins Have Pictures, from 1986, was even more piecemeal. A rag-bag of studio and live cuts from 1975-1982, it nonetheless included three of Erickson's all-time greats: "Anthem (I Promise)", "Song to Abe Lincoln" and the blistering "John Lawman", all of which have to be heard.
As it had been in the Sixties, when faced with the mainstream Erickson retreated. After signing with CBS, things quickly fell apart and he became very ill indeed. Recovery was slow and he still plays, but many of the songs on these albums, along with a couple from the Elevators, form the backbone of his live sets. These reissues catalogue his last artistic flowering.
Erickson's catalogue is, overall, a mess. There have been countless legitimate and less reputable releases. His mother would license anything and everything to all-comers. Really, he has made only two albums proper: Five Symbols/The Evil One and 1995's All That May Do My Rhyme. The best entry point to his music is via the career-spanning 2005 double CD I Have Always Been Here Before. That's now elusive so, for the solo years, these fine reissues are indispensable.
Listen to an extract from a 1978 interview with Roky Erickson on San Francisco's KSAN
Erickson's songs have a cast of aliens, devils, werewolves, zombies and a two-headed dog that works in the Kremlin
Share this article