Reissue CDs Weekly: Classroom Projects, Good Vibrations Records, Darrow Fletcher |

reviews, news & interviews
Reissue CDs Weekly: Classroom Projects, Good Vibrations Records, Darrow Fletcher
Reissue CDs Weekly: Classroom Projects, Good Vibrations Records, Darrow Fletcher
A landmark collection of music from British schools, Northern Ireland's punk-era indie label and a soul survivor
Sunday, 15 September 2013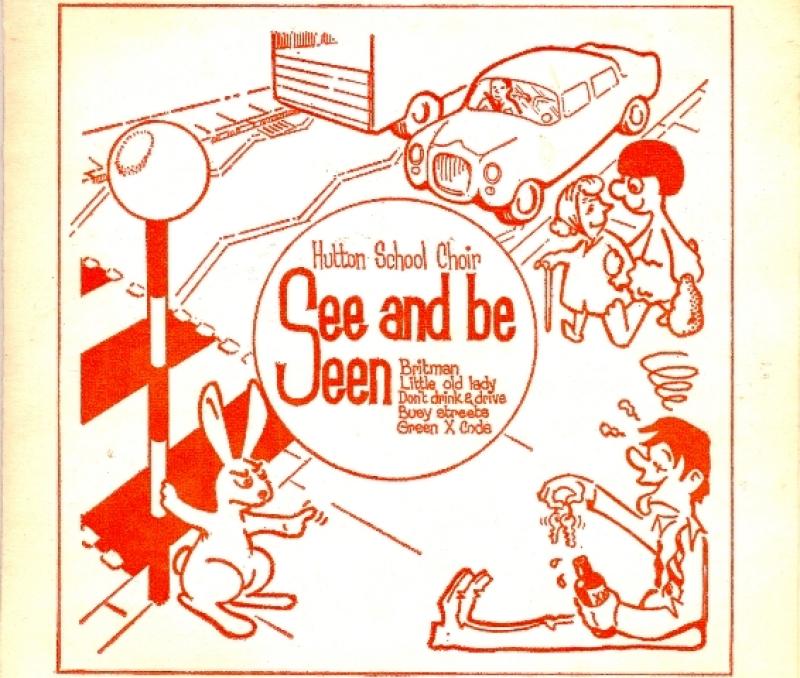 As heard on 'Classroom Projects': the Hutton School Choir's musical message of road safety
Various Artists: Classroom Projects
Various Artists: Classroom Projects
It starts with a plummy voice: "The poems, the words and the music on this record all come from children at primary schools, boys and girls of eight, nine, 10 and 11 years old." Although the introduction to Classroom Projects sounds like a BBC continuity announcement from a lost era, what follows is more than entertainment. This collection of tracks from albums made by and for British schools is enlightening. Compiled here are music concrête, folk, chamber experiments and songs written about road safety. All of it is amazing.
An important release, Classroom Projects demonstrates the range of creativity spawned in British classrooms. On its own, its appearance would be all the evidence needed to underline the necessary centrality of artistic expression to British education: an artistic expression without limits, which treats the enjoyable with the same value as the serious.
The period covered is 1959 to 1981. Selections from 13 albums are heard, from schools in Petworth and Chelmsford, Bradford and Hillingdon. Some records were made to show off a pupil's creativity, others collated music from many schools. Some were made specially for educational use to illustrate music's nuts and bolts. All were pressed in minute amounts and are now extremely rare. They may represent the tip of an iceberg.
The field of school music is better known in America, where albums of marching bands or similar are fairly common. In the States, The Langley Schools Music Project albums attracted a lot of attention when they were reissued. But over here, little has surfaced. The irksome "There's No One Quite Like Grandma" by St Winifred's School Choir, a fluke hit in 1980, has probably muddied the waters. Recently, the reissue of recordings by Scotland's Cults Percussion Ensemble was a first, as it took the whole area seriously.
Music composed to help children understand the workings of music is more widespread. The work of John Paynter, one of the figures in this field celebrated on Classroom Projects, is less well known than that of Orff and Britten.
If Classroom Projects makes such a strong impact it's greatly due to the sympathy with which it is sequenced – it has a listening arc – and the nature of what has been selected from the few albums available for sampling. There is little of the quirkiness of The Langley Schools Music Project and certainly none of St Winifred's School Choir's ickiness.
"The Lyke-Wake Dirge" by Sounds and Silence – a vocal group assembled from multiple schools – is so ghostly and disturbing it leaves a worrisome impression. Incredibly, the Sounds and Silence album was pressed in both Britain and Germany, where the group must therefore have played. "Strawberry Fair" by The Nick Nack Kids – formed to sing on Malcolm Arnold's score for The Inn of the Sixth Happiness – is ebullient and uplifting. The Lyttle Folk, from St Michael's School in Petworth, are haunting. (Listen to them overleaf.)
Experimentation abounds: tape loops, percussion adventures, effects applied to vocals. Britain's classrooms – or some of them – were nurturing musical boffins. They were also fostering the public-spirited. Bradford's Hutton School Choir's road safety songs are impossible to ignore.
The great music is unearths would have been enough, but the release of Classroom Projects is also a public service revealing a vital piece of the jig-saw of Britain's social history.
Various Artists: Good Vibrations – A Record Shop, A Label, A Film Soundtrack
The charming and poignant film Good Vibrations – the story of Terry Hooley, his exposure to punk rock in Northern Ireland and the opening of his shop and DIY label Good Vibrations Records – was released in March. The soundtrack album has arrived somewhat belatedly. Naturally "Teenage Kicks", The Undertones' debut on Good Vibrations and the song which ensures Hooley's name forever shines in lights, is included. But the label also issued other punk-pop gems: Rudi's kinetic "Big Time" and The Outcasts' ragged "Just Another Teenage Rebel" still sound great. The album ranges through Hooley's inspirations which, unusually for someone fired by punk, do not include The New York Dolls, Stooges, Velvet Underground and MC5. As well as David Bowie, Hooley was a fan of country (Hank Williams is here), folk (Bert Jansch) and early reggae. His all-time faves were and are The Shangri-Las. The punk-era picture of Northern Ireland is rounded out by cuts from the non-Good Vibrations Stiff Little Fingers. With fascinating liner notes from Hooley, this is a great listen and an overdue tribute to a man for whom the music mattered more than anything.
Darrow Fletcher: The Pain Gets a Little Deeper – The Complete Early Years 1965–1971
Chicago's Darrow Fletcher wasn't an innovator. He also didn't score high sales. But from 1965 onwards he cut a steady stream of records, and is still doing so. It's not a conventional success story, but it marks him as a soul singer with tenacity. In the late Seventies he was based in Los Angeles and was produced by Ray Charles. The Pain Gets a Little Deeper winds the clock back to his earliest recordings. When his first single was issued – the title cut – he was just 14. Fletcher was a prodigious all-rounder – he sang, wrote, played drums and guitar. The first label which issued his singles was set up by his stepfather. The Pain Gets a Little Deeper shows Fletcher as consistent, trading in an immediate, peppy soul which was initially close to Jackie Wilson and The Impressions. As time moved on, his music took on the influences of Marvin Gaye and solo Curtis Mayfield. Everything here is strong, engaging and instantly memorable. Yet Fletcher fell between the cracks. This is a fine package, with detailed liner notes telling not only his story but that of his rediscovery by British soul fans too. Essential.
Listen to The Lyttle Folk's "Jimmy Whalen", from Classroom Projects
'Classroom Projects' is an important release, underlining the necessary centrality of artistic expression to British education
Share this article