theartsdesk on Vinyl 28: Manic Street Preachers, Joep Beving, Wreckless Eric, SWANS and more |

reviews, news & interviews
theartsdesk on Vinyl 28: Manic Street Preachers, Joep Beving, Wreckless Eric, SWANS and more
theartsdesk on Vinyl 28: Manic Street Preachers, Joep Beving, Wreckless Eric, SWANS and more
The most wide-ranging record reviews out there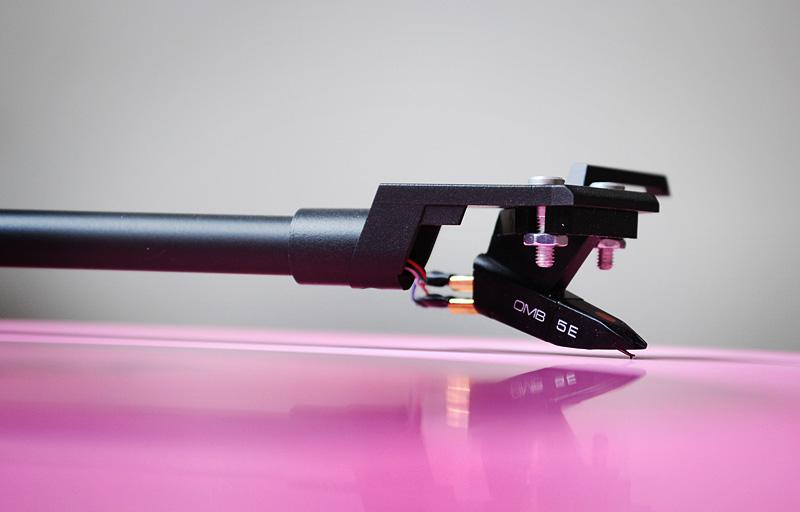 Kissing the pink
While the 36 records reviewed below run the gamut of Wreckless Eric to Democratic Republic of the Congo Afro-electronica, this month there's also a special, one-off section for modern classical. This is due to an ear-pleasing haul of releases reaching theartsdesk on Vinyl lately.
While the 36 records reviewed below run the gamut of Wreckless Eric to Democratic Republic of the Congo Afro-electronica, this month there's also a special, one-off section for modern classical. This is due to an ear-pleasing haul of releases reaching theartsdesk on Vinyl lately. Modern classical, often computer-treated, is on the rise, recalling the long ago days when tweedy collectors would have chests of classical to dig into on Sunday afternoons, place on weighty old stereos, and sit quietly, eyes closed, contemplating the eternal verities (well, I knew one older gent who did that, back in the Eighties). However, fear not, techno and punk are also present and correct. The only requirement here is that good, bad, mediocre or fantastic, these records deserve covering.
VINYL OF THE MONTH
W.H.Lung Inspiration/Nothing Is (Melodic)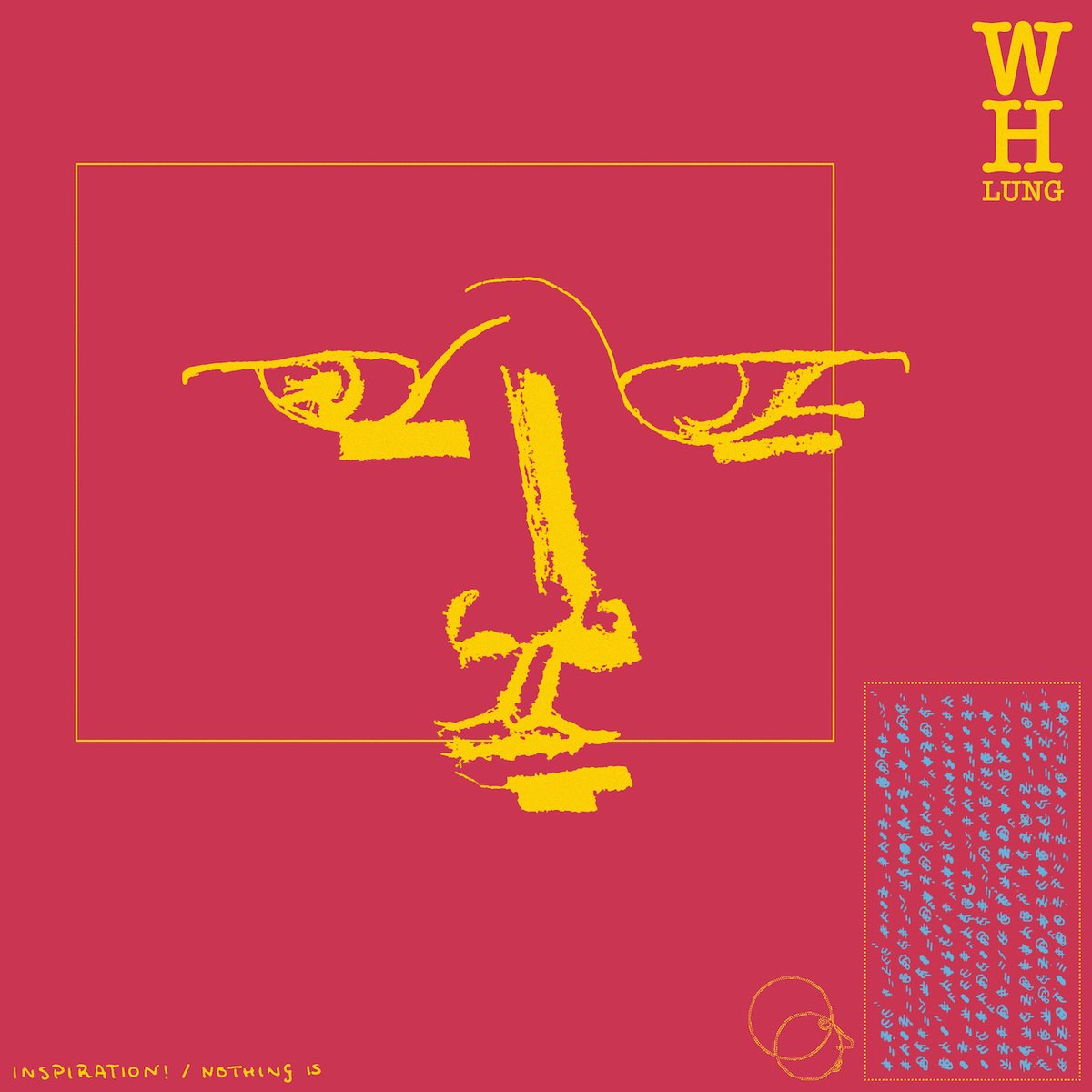 The debut 10" single from a new Manchester outfit is as stimulating as its A-side title. W.H.lung are that rare creature, a guitar band with an original-ish sound. In the melting pot of comparisons are Talking Heads, Can, It's Immaterial, New Order, The Mission, New Fast Automatic Daffodils, Vampire Weekend, Alt-J and Paris Angels. In other words, their music has a relentless danceable pulse, intertwined with superbly uplifting jit-style guitar play, chatty stream-of-consciousness post-punk lyrics, and a layer of hot-knives-in-the-afternoon psychedelia. "Inspiration" is the one, but the more electronic "Nothing Is" also builds a head of steam. Produced by Leeds indie studio whizz Matt Peel, it's an opening shot of longform songs that should make listeners salivate at the arrival of a unit who sound genuinely exciting.
Various Ed Rec 100 (Ed Banger)
The 14 year old Parisian label celebrates its hundredth release with a glitzy, pop art packaged double album of exclusive new material from their roster, including Justice, Mr Oizo, Cassius and Riton. The primary colourful, silver-embossed cover art folds out into a triple gatefold that portrays a pinball machine with Ed Banger boss Busy P in cartoon form playing retro synths on the back-glass. The 18 tracks don't sound like leftover off-cuts, such as many artists give their labels when such a project is muted (the exception being the Boys Noize micro-remix of Justice's "Randy"). Overall, the selection shows how far Ed Banger has moved from their original caustic electro-attack sound. Tunes such as Breakbot's Boosty Collins-alike girl-sung "Mystery" and Cassius's equally easy "Fame" show a Random Access Memories-ish commercial potential but perhaps more interesting are tunes such as Pone & Boogie Vice's strange downtempo stoner synth-hop "Ricky the Can", Riton's blissed electro ballad "Temporary Secretary" or the demented vocoder cut-up of 10LEC6's "What Dat Azz Do". Here's to another 100!
Manic Street Preachers Send Away the Tigers (10 Year Collectors' Edition) + Your Love Alone Is Not Enough (Columbia/Sony)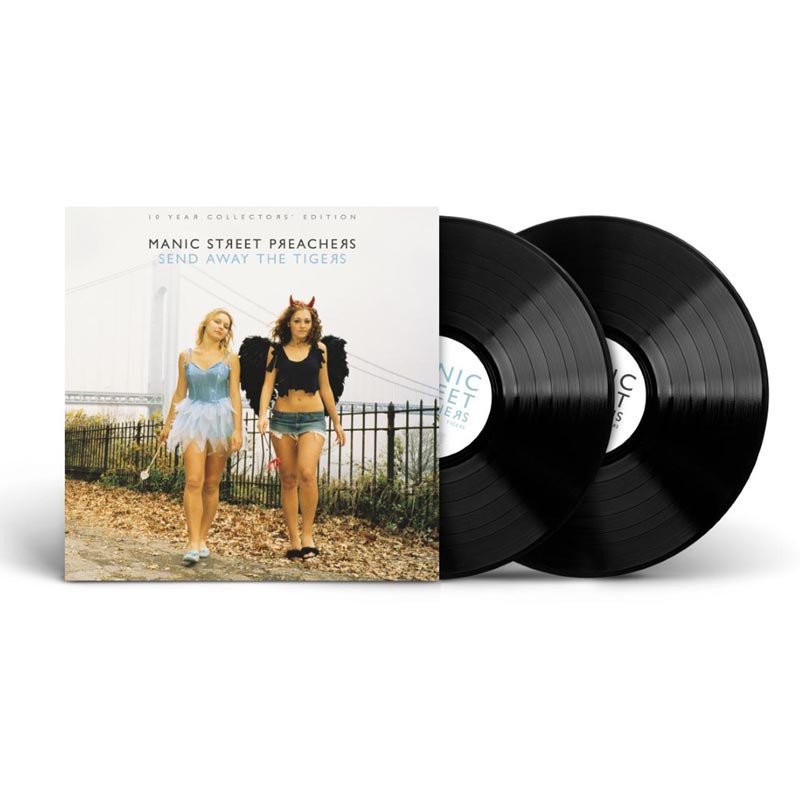 Tenth anniversary release for Manic Street Preachers' eighth album. I have a weak spot for the one that came before it, 2004's Lifeblood, with its synthesizer-led melancholy and the great lead single, "The Love of Richard Nixon", but we're not here to talk about that so onto this, their effective return to passionate guitar pop. Then again, like them or not, Manic Street Preachers appear incapable of making music that doesn't have that passion. Not for them the U2-style "irony years". Arriving on double in gatefold, Send Away the Tigers is rife with likeable power pop. Highlights include "Indian Summer" and "Autumnsong", the latter, string-swathed and coming on like a cross between Guns'n'Roses and Steve Harley & Cockney Rebel. The album's biggest hit was "Your Love Alone is Not Enough", a pop-rockin' No.2 smasherooni duet with Swedish singer Nina Persson, back when her group The Cardigans were, briefly, the next big thing. With loads of internal lyrical references for Manics scholars to get their teeth into, it's the sound of a band reaching the point where constructing a song had become a professional process, which isn't to diss it; like most Manics material its overwrought feel is full of heart. The attraction for fans of this limited edition Record Store Day 12" is that, alongside the main version and the previously available "James' Solo Home Acoustic Cassette Demo", a couple of other versions are now unearthed, the Faster Studios "60's Jangle" [sic] demo, which does, indeed, sound a bit like a punked up Dave Clarke Five, and Nicky "Wire's Solo Home Acoustic Cassette Demo", which has a cool, stoned-out, nasal touch of Peter Perrett about it.
!!! Shake the Shudder (Warp)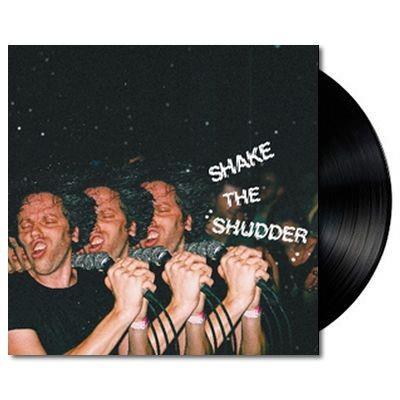 The seventh album from !!! (AKA Chk Chk Chk) proves categorically, for any doubters, that the Californian band remain contenders. For a long time they seemed to exist in the shadow of a host of New York acts with a vaguely similar agenda, but those have either faded, or broken up (and reformed). Where those bands sometimes focused more on song structure, !!! have been married to raw groove. On "Shake the Shudder" they've honed in on their strengths, given a very 2017 production to their punk-funk and come up trumps (if it's permissible you say that anymore). They're assisted by a host of guest female singers, including Baltimore-raised, New York-based soul belter Meah Pace, West Coast etherealist Cameron Mesirow, and British Crystal Fighters/Bonobo associate Lea Lea. They, and others, boost the music, adding another dimension so that songs such as the party-tronic "Dancing is the Best Revenge" clamber out of categorization ghettos and head for bigger things. "What Are R U Up 2Day" even features the child vocals of multi-instrumentalist Rafael Cohen's daughter Guadalope and is truly hectic alt-funk, while closer "R-Rated Pictures" is sheer body-moving throb. Comes in double with lyric/details inner sleeve on semi-transparent vinyl.
Yumi & the Weather Distant Days/In The Night (MIOHMI)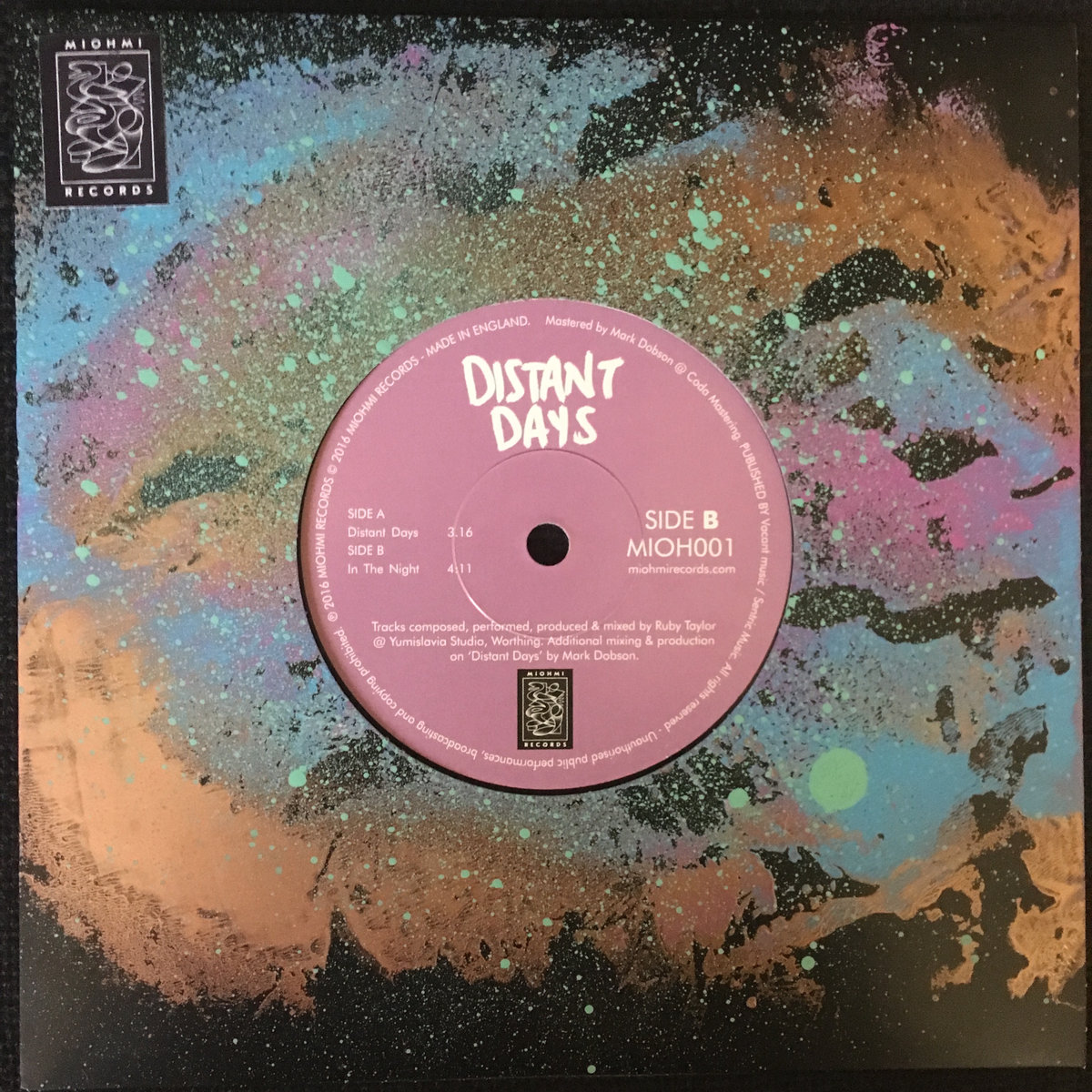 Brighton artiste Ruby Taylor ups her game with her latest 7" single, in limited edition hand-painted sleeve. "Distant Days" is ace, an original but accessible take on pop. It's a bleepy, blobby psyche-synth song flecked with multiple flutters and sci-fi sounds, all mingled in the mix, while her voice leads the charge from the front. To top it off there's a 1982-style electro-pop rap at the end for good measure. B-side "In The Night" is pulsing, peasant and vaguely Balearic but it's the A-side that'll be on repeat, a serene space-pop corker. Thus far in their career Yumi & the Weather's music has been taxi-ing on the runway. It just took off.
Billy Mackenzie Beyond the Sun (One Little Indian)
After the release of the 1982 album Sulk, The Associates' commercial and critical high point, the duo's singer Billy Mackenzie did his best to sabotage any idea of a conventional pop career. He turned down big tours, generally went at hedonism without brakes, regularly disappeared, and behaved as obtusely as possible. One of the great singers of the post-punk era, he drifted around, blowing money, developing a smack habit, and occasionally surfacing with a new version of The Associates, and then not. By the mid-Nineties, he'd apparently hit rock bottom and come back, developing new songs and signing a deal with the then red hot label, Nude. The comeback was not to be because Mackenzie, nearly 40 and beset with depression, took his own life in the shed/dog-house of his father's cottage in the countryside outside Dundee. Beyond the Sun was the first posthumous release and it's a strong one, now appearing again on vinyl two decades later, a limited edition of 500 copies in honour of what would have been his 60th birthday year. Mackenzie was a metro-sexual dude whose falsetto had a masculine rawness missing from so many contemporary post-Jeff Buckley voice-breakers (Jack Garratt, Keane, etc). This album, much of it constructed around simple piano melodies, bolstered by other instrumentation, sees him start to blossom into the Marc Almond-style avant-torch singer he should have become. Songs such as the filmic, gently funky "At the Edge of the World", the stark ballad "14 Mirrors" and the unapologetically epic baroque "Winter Academy" were clearly made by a man who was far from creatively burnt out. It still sounds like a beginning, not an end, despite occasionally being raddled with clearly audible pain. What a bloody shame.
Vampire With Primeval Force (Century Media)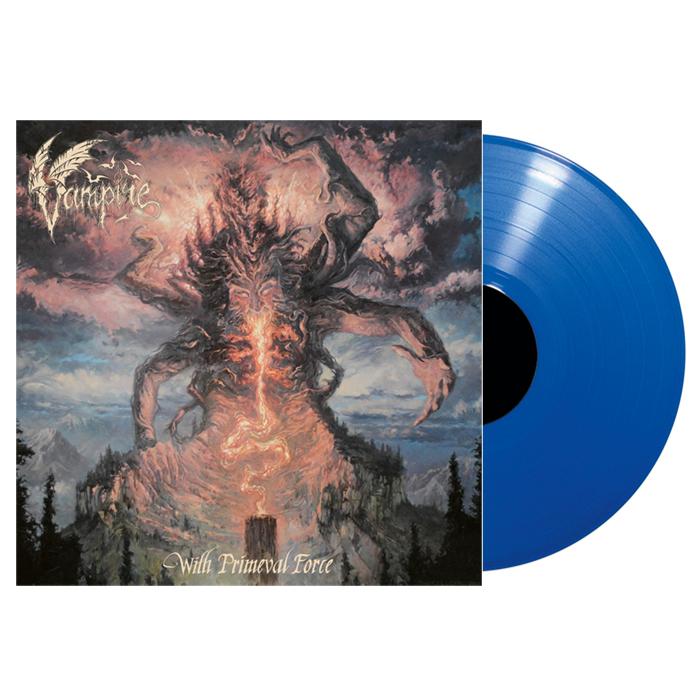 Life would be better if more bands followed Swedish metallers Vampire in their manner of naming members. It's harder to argue with music made by people called Hand of Doom and Abysmal Condor than it is with songs cut by people called Geoff and Colin. It's a shame they weren't as stringent with the group's own moniker, which is an over-used band name in their sector. Vampire's second album, in gatefold, is built around a battering Slayer-style rhythm section, the vocals midway between a death metal growl and actual singing, but what sets With Primeval Force apart is that their songs have melodic heft, hints of that Saxon/Iron Maiden way with a song. It's an album that gallops along, boasting a certain bombast and song titles such as "Ghoul Wind" and "Knights of the Burning Crypt". To fans of harder metal styles, this is light poppy relief. To everyone else, it hammers along... but with actual tunes in there somewhere.
Jean-Jacques Perrey Jean-Jacques Perrey et Son Ondioline (Forgotten Futures)
Jonny Greenwood of Radiohead may have slightly raised the profile of the Ondes Martenot but its mid-20th Century proto-synthesizer cousin, the Ondioline, is even more obscure. It was the favoured instrument of French electronic pioneer Jean-Jacques Perrey, most famous for his 1970 instrumental "E.V.A.", and this album, entirely the project of Australian "Somebody That I Used to Know" producer Gotye (Wally de Backer) dives into his personal archive. Digging up retro-futurist easy listening gold, it comes in a sturdy cardboard photo/info gatefold with a 36 page booklet featuring photos and a revealing essay by Simon Reynolds. On transparent vinyl, the second side features Perrey demonstrating all the different sounds his beloved instrument can make, from the French horn to an "Evocation of Cartoons", but it's the other side that contains the real juice. These eleven tracks run the gamut from unbridled Gallic chanson to the Ennio Morrison-esque explosion of an orchestral take on "Pioneer of the Stars" to the preposterously silly "Barnyard in Orbit", which is much as its title suggests. Most of it is actually not too far from the underrated experiments made by German Moog enthusiast Klaus Wunderlich, outside his easy listening career, although Perrey is more wilfully adventurous. The overall effect is like coming across a joyfully surreal old Wurlitzer-player at the end of a forgotten pier.
Kasai Allstars & Orchestre Symphonique Kimbanguiste Félicité (Crammed Discs)
French film-maker Alain Gomis' third feature, Félicité, follows the title character, played by Véro Tshanda Beya Mputu, around the manic streets of Kinshasa, capital of the Democratic Republic of the Congo, as she searches urgently for her son who's had a motorbike accident. The twist is that she's a nightclub singer with a band played by crossover tribal-tronic rockers Kasai Allstars, and the whole film is inspired by the band's singer-dancer, Muambyi. On double, in group landscape photo gatefold, the soundtrack is made up of cuts, new and old by the Allstars, so the mesmeric new humdinger "Kapinga Yamba" sits next to 2014's quieter "In Praise of Homeboys". The final side is devoted to remixes by Clap! Clap!, Africaine 808, Daedelus, Ekiti Sound System and RAMZi, of which Africaine 808's is the most danceable and Nigerian DJ-producer crew Ekiti Sound System's the most intriguing. The album also has moments of genteel, vaporous beauty provided by three Arvo Pärt interpretations from Central African classical institution Orchestre Symphonique Kimbanguiste. All in all, a feast for the adventurous music-lover.
Sisteray 15 Minutes (Vallance)
When I skim a press release and a certain type of hype leaps out - "re-writing the indie guitar rulebook…", "produced and mixed by Rory Atwell (Test Icicles, The Vaccines, Palma Violets)…", "shared love for bands such as The Smiths, The Clash, The Kinks…" – my heart sinks, but Sisteray, a four-piece from Walthamstow boot any cynicism about production line London skinny jean bands into touch. This EP last 15 minutes, hence the title, and it packs more lyrical bite into that time than many albums I've heard in recent months. The music is driving indie with a whip-crack of punk attitude, but it's the words that make these songs because singer Niall Rowan has a righteous rage on. He takes a tilt at multiple irritants: "You fucked up the country/Then you went on the run/We're up shit creek without a paddle/In a post-truth world/And there's no-one in the saddle" runs "Queen's English", while "Nostalgia Trip" is equally sneering about old rock stars endlessly doing the rounds and "Famous for Nothing"… well, you can guess what that's about. It doesn't have the wit of Arctic Monkeys but there's fiery polemic here, which we need more of. Five track 12" EP with a 12" x 12" multi-band photo insert.
Maia Wild Waters (Vandal)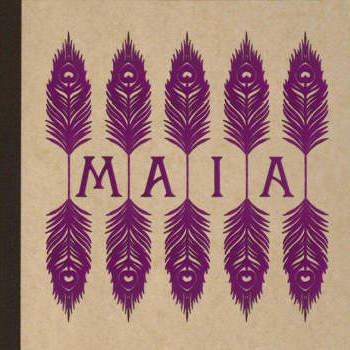 The packaging on this deserves special mention before we begin as it arrives in a hard cardboard book-bound outer sleeve with a green felt-effect embossed design (although the publicized cover art shows purple, as you can see), and an attached art inner sleeve within with a further designed second inner sleeve containing the record. Playing at 45 RPM, Maia's third album doesn't indicate its title anywhere, but that's no matter, the contents sally all over the place. The festival-friendly Huddersfield four-piece have been termed folk but their sound is more like psychedelic pop with songs such as "Lazy Lawns" and "Jessica" coming on like piano-dappled melodic burlesques, while closer "Heart of the Sun" is pulsing electro-pop, and for those who want a smidgeon of Tuvan-style throat-singing there's "Voodoo Dream". Loosely speaking, it's stylistically touched by bucolic Brit Sixties LSD album music but is very much its own creature.
Sam Gellaitry Escapism III (XL)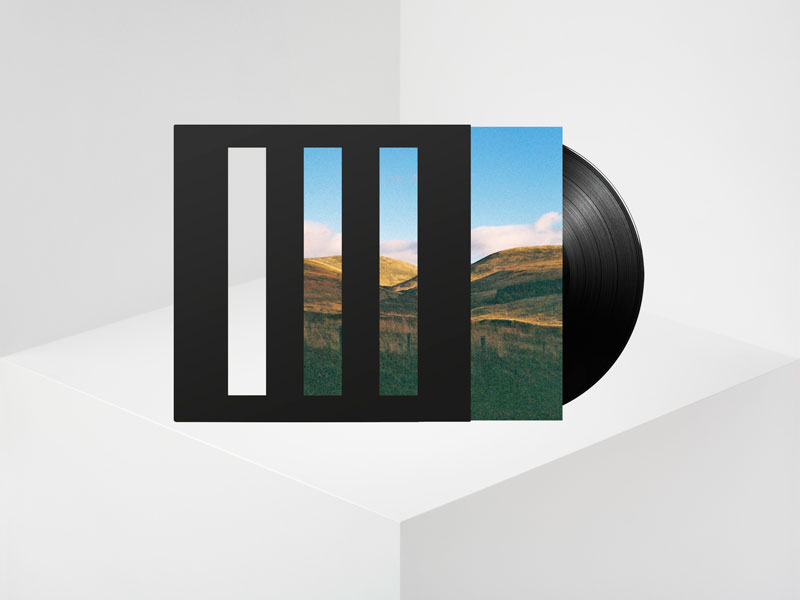 Young Scottish producer Sam Gellaitry has been teasing us with these Escapism 12" EP releases for two years. They're offcuts of his mind's abilities imprinted directly onto plastic (loudly!) using technologies imported from 2023 via the CERN Collider. This third one may be the best so far. Starting off the 45 RPM A-side, the string-swathed "Jungle Waters" is half beatless, followed by "Ceremony", a squeak-addled, amazing chunk of impossible-to-dance-to jumpiness. Side B is 33.3 RPM and contains three tracks, the latter two of which, "Acres" and "Ever After", have an almost jazzy easy listening feel to them (if you can read between the clattering). If anyone needs a new Aphex Twin, admittedly without the original's propensity for gnarliness so far, Gellaitry may be your man. Comes in die-cut black sleeve with photo art/poster inner sleeve. Now when's that album coming?
Various Follow the Sun (Anthology)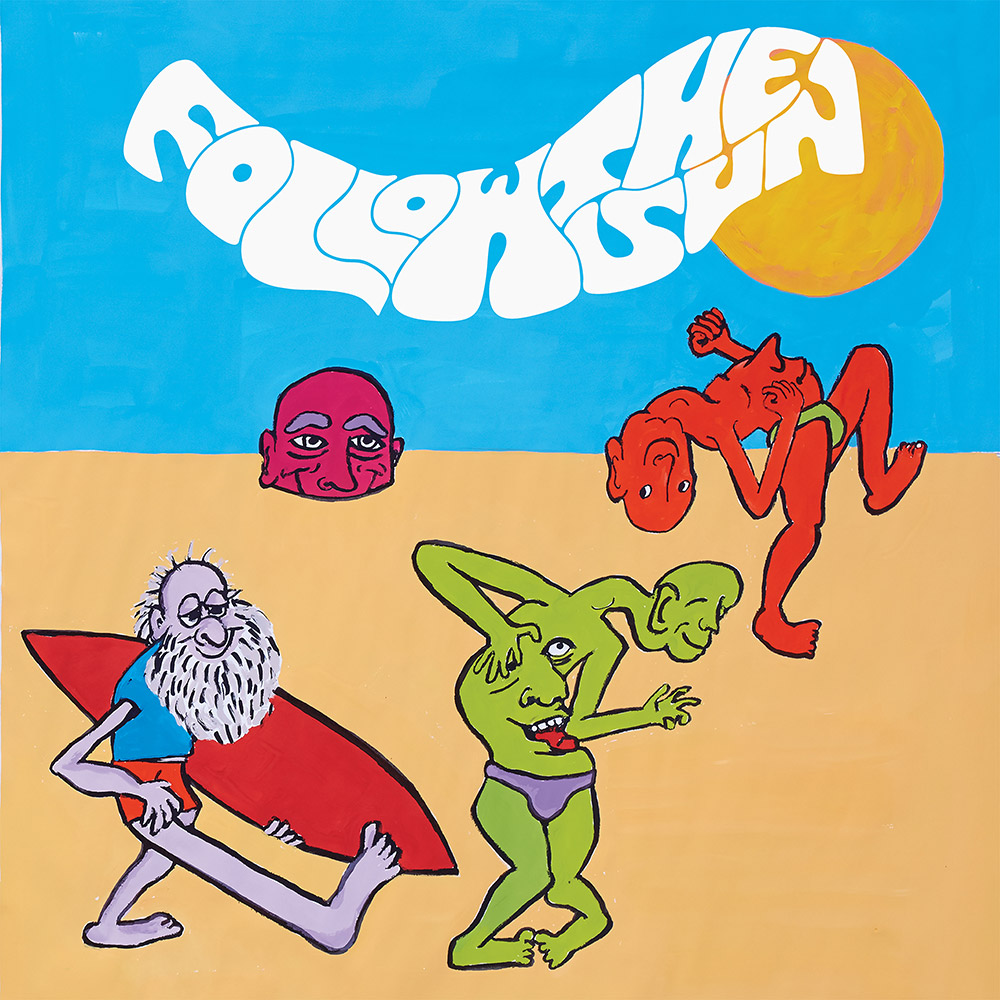 A two disc collection of obscure Seventies Australian "rock, folk, and their in-between offspring", put together by Mikey Young of 21st Century Melbourne indie-punk outfits Total Control and Eddy Current Suppression Ring, and by Keith Abrahamsson, the man behind New York indie mecca Mexican Summer, psyche-rock label Kemado, and reissue imprint Anthology. It arrives in gatefold covered in cartoons by Total Control drummer and visual artist James Vinciguerra, as well as a poster full of the same beside purpled photographs of some of the acts on board. There are also enjoyably deadpan notes from Young, who observes of his country back then, "Culture could operate in its own bubble a lot easier than it does now". The music is wide-ranging and juicy, Some of it, had it hailed from the States, might have become hits we all know, while others would have remained in kaftan-clad, lo-fi backwaters. "Hey, can you come out and play my game with me," sings Megan Sue Hicks, over a folky strum typical of the album, before nailing herself perfectly to the era with the line, "My down is going up - you're up is coming down." Follow The Sun ranges from the 10cc-style "Knowing That You're There" by the ambitiously monikered Australia, to the alto Joni Mitchell fluttering of Cathie O'Sullivan on "The Orange Tree" to the panpipe hippy-dom of "Something Strange" by Doug Ashdown. Overall, a tempting window into Australia's own era of post-Sixties hope.
Wrongtom Meets the Ragga Twins In Time (Tru Thoughts) + Liquid Energy Flows (Music Mondays)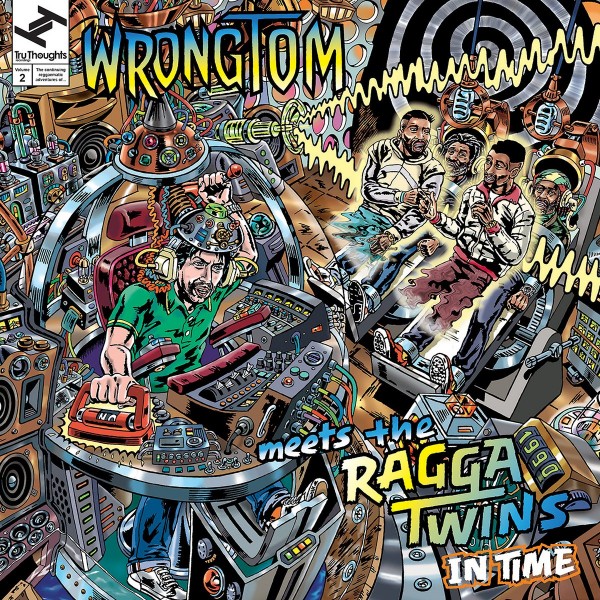 Two new albums featuring artists associated with early Nineties British rave culture. The Ragga Twins, like Shut Up and Dance, crossed over to breakbeat rave from the dancehall sound systems of east London and DJ-producer Wrongtom intends to take them back there. Following his 2012 hook-up with reggae/jungle MC Deemas J, In Time is a genial affair, with tunes such as "Trouble!" having a brassy pop feel, as well as a suitable stoned groove, while the more driven "Hard Drugs" tells indulgers in no uncertain terms what may lie on the path ahead. Comes as a 12" album and a 7" single. The latter (sides C and D) contains two of the set's most upbeat moments, "Bun Some Weed" and the chat-filled "The Bacchanal", the former riding Wayne Smith's deathless bassline from "Under Me Sleng Teng" which, in turn, provided the main motif for classic 1991 rave hit 'Way In My Brain' by SL2, bringing us full circle.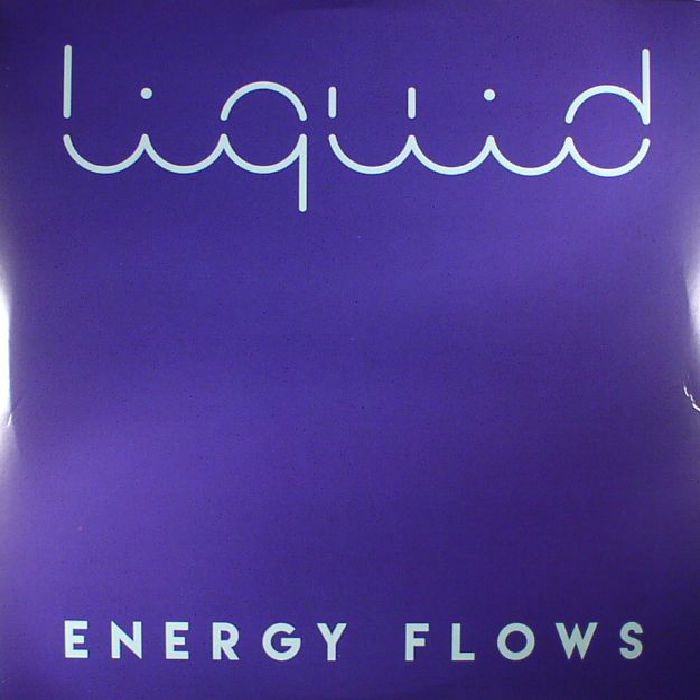 Liquid, meanwhile, had a monster rave crossover hit with "Sweet Harmony" not just once, but twice (in 1992 and 1995). In those days they were as duo – Eamon Downes and Shane Heneghan – but for many years it's just been Downes and, 22 years after his first one, he returns with a new album, assisted by retro-rave archivist Billy "Daniel" Bunter's Music Mondays label and producer Sanxion. Basically packaged on six sides of vinyl, the new album takes the classic breakbeat rave sound and gives it a 21st Century tune-up, so that it sounds shiny'n'bright and the bass end has a contemporary WHOMP! often missing from vintage hardcore 12"s. It's a welcome anomaly, combining unashamed nostalgia (on cuts such as ("Cali Blues") with reggae-tinted rollers (such as "No Hooligans"), and occasionally recalling the series of sadly underheard albums Genaside II released long after their clubland heyday.
Wreckless Eric Wreckless Eric + Big Smash! + The Wonderful World of 'Wreckless Eric' (Stiff)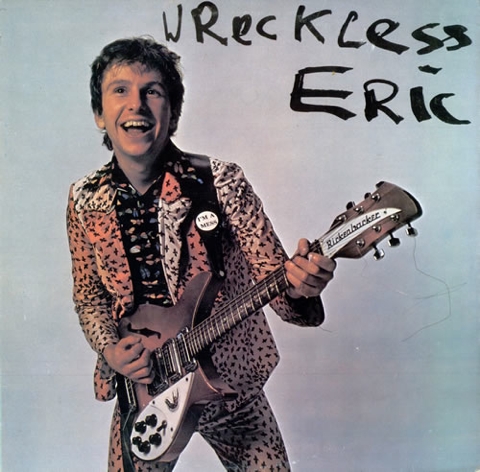 Wreckless Eric Goulden is a musician who just won't quit. Rather than accepting he'd had his moment in the late Seventies he realised, subconsciously or not, that he'd probably have a more interesting life pursuing his muse than pursuing money. Thus he's travelled the World performing, making a living and having adventures. Many's the time he's been flown to some location to play his most famous song, "Whole Wide World", a two chord 1977 punk classic that's been covered multiple times by everyone from The Monkees to The Vaccines. It's on his debut album. Backed and produced by Nick Lowe (and UK proto-punk perennial and Pink Fairy Larry Wallis), Wreckless Eric is a decent and very '77 effort, with closers "Brain Thieves" and "There Isn't Anything Else" especially fine. Gould's swallowed, everyman-in-the-shower-pretending-to-be-Mick Jagger voice sounds enjoyably anti-pop. In those days it must've contrasted with over-produced Brotherhood of Man-style crap, and now it contrasts just as well with slick Olly Murs-style crap. The follow-up, The Wonderful World of Wreckless Eric, is just as welcome, with cuts such as the sweetly dated "Let's Go to the Pictures" and the Only Ones-alike single "I Wish It Would Rain". By the time of Gould's final Stiff album, 1980's Big Smash!, he was falling out with the label. They wanted that elusive hit and he wanted to do his own thing. Opener "Popsong" may be a satire resulting from this conflict of interests, but it's a tasty one. It's slightly more self-consciously produced but, without knowing the problems attached to it, numbers such as the faux Hawaiian easy-listening "Strange Towns" and the brass-backed Jonathan Richman-esque "Excuse Me" are parochial British treats. In picture inner sleeves, these three albums will appeal to anyone who likes the rough'n'ready post-pub rock sounds that came out of the UK as the Seventies turned into the Eighties (Ian Dury, Madness, Jilted John, etc), before the music biz gained back control.
Oliver Koletski The Arc of Tension (Stil Vor Talent) + Anchorsong Ceremonial (Tru Thoughts)
There's been a rise in records based around tribalistic drum patterns coming theartsdesk on Vinyl's way. This is a very good thing. These two are the latest gems to arrive. On his own Berlin label prolific producer Oliver Koletski's latest album, on art image gatefold, has a musicality one might associate with a film composer such as Jóhann Jóhannsson, but on the first two sides it's usually built over the rolling, addictive drum patterns of formidable sticksman Nikolai Petersen. Added to this brew on "A Tribe Called Kotoria" and "Tankwa Town" are sung African vocal samples that punch the whole thing up a notch. Sides C and D are more predictable techno-flavoured fare but of solid quality, especially "They Can't Hold Me Back".
Anchorsong – AKA London-based Japanese producer Masaaki Yoshisa – follows up his 2011 album Chapters with a suite of jazzish, percussive electronica which is in a different league from its predecessor. On double vinyl, tracks such as "Kajo" have an elegant oriental feel, as if touched by older musical traditions, while imaginative percussive instrumentation is all over it (check out "Rendezvous"). The hypnotic likes of ""Eve" and "Expo", however, move into pulsing rhythms which make this listener envisage walking into a jungle clearing to find the ceremonial of the album's title taking place, tens of pairs of eyes rolled back, palms patting bongos in synch, while body-painted dervishes whirl and freak in honour of some long lost animist robot god.
theartsdesk on Vinyl Modern Classical Special
Lambert Sweet Apocalypse (Mercury KX)
Masked German pianist Lambert's fourth album is concerned with the end of the world. It arrives in art/photo inner sleeve with a 29 page CD-style booklet containing the fascinating Studio Ghibli-style visions of Lambert's countrywoman, the artist Moki Mioke. These include many horn-masked humans in the vein the album's creator, alongside strange end-times portents and dystopianism. Of our modern classical selection this one's the pick of the crop. Check "A Thousand Cracks" wherein backing vocals push two layers of piano to rich potency. Led all the way by Lambert's piano, strings intercede where required, building into a sonata that has an expressive optimism amidst its doomed drama.
Joep Beving Prehension (Deutsche Grammophon)
Whether you've heard of him or not, heavily bearded, 6'10" Dutch pianist-composer Joep Beving is a modern classical phenomenon. His debut album, Solipsism, eventually attracted 85 million listens on Spotify when he loaded it up for a laugh three years ago. His second, again simply offering untreated piano, continues his journey into a sound that sits midway between Max Richter, Philip Glass, new age music, and the ambient fringes of easy listening. On vinyl it comes as a double in art-photo gatefold, and, while pieces such as "A Heartfelt Silence" have a gloomier edge, most of it is emblematic of why modern classical is on the rise. It's thoughtful, peaceable music - music to think to - running counter to the frenetic you're-on-all-the-time, everything's-turning-to-shit mood of our age. I have a feeling a concert by him would either send you to sleep or leave you feeling psychically recharged and flushed free of the usual nonsense.
Chris Merrick Hughes Eirenic Life (Helium)
Chris Merrick Hughes worked as producer with a Who's Who of Eighties names, from A-Ha to Howard Jones, but is best known for producing Adam & the Ants' two biggest albums (and being the band's drummer) and for producing Tears For Fears' first two albums, including the multi-million-selling Songs From The Big Chair. He also co-wrote the accompanying monster hit "Everybody Wants to Rule the World" which must have garnered him a few quid. Eirenic Life is his second album. His first was a set of Steve Reich interpretations back in 1994. This time round the predominant sound is considered, occasionally passionate bursts of piano, against a backdrop of constant electronic tones (and bird song). It's atmospheric and ambient but doesn't move this writer much beyond that. Comes in simple details inner sleeve.
Forest Swords Compassion (Nina Tune)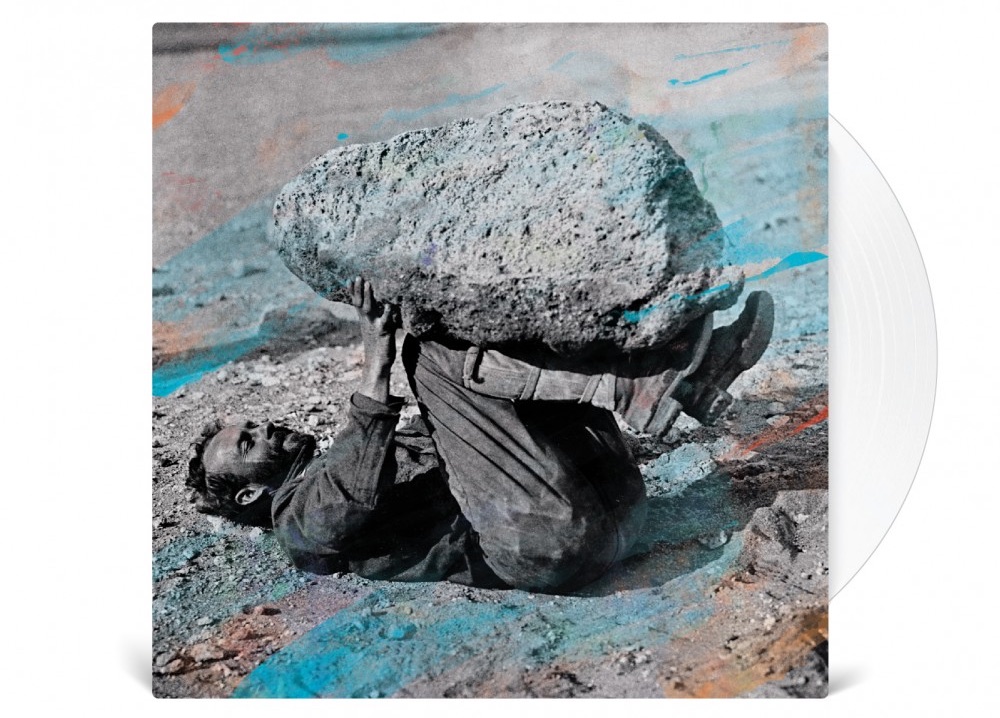 The second album from London producer and visual artist Matthew Barnes – AKA Forest Swords –is punctuated with rhythmic electronic percussion in places, which may lead others to make their own conclusions as to whether it should be termed "modern classical" or not. That's where I'd place it (perhaps perversely). It's a sombre amalgamation of large-scale orchestral sounds, especially strings, subsumed to grand sonic drama. Whether it's the more industrial attack of "Exalter" or the Ennio Morricone-esque epic "Vandalism", it's the sound of modern classical being churned in the cement mixer of 21st Century electronic potential. Not wishing to damn it with faint praise, it's interesting to listen but it doesn't sweep me off.
Luca D'Alberto Endless (7K!)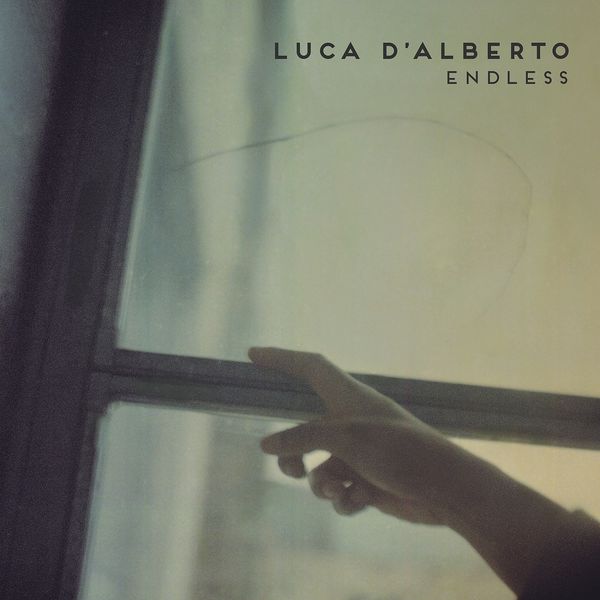 !K7, the vibrant and original Berlin label, launch their new modern classical 7K! offshoot with the debut stand-alone album from Italian composer Luca D'Alberto. In the past he's worked on a number of films and art projects, including with Peter Greenaway and with the Tanztheater Wuppertal Pina Pausch. On Endless he plays all the instruments, strings and piano. Its emotive, repeating motifs are redolent of Philip Glass, but drenched in the isolated Icelandic melancholy of Ólafur Arnalds. Filmic in scope, it brings to mind heady sense of being lost amongst wild nature, that whole Top of the Lake vibe. Heady stuff and it's easy to see why !K7 took the punt.
ALSO WORTHY OF MENTION
SWANS The Great Annihilator (Mute): SWANS main man Michael Gira and longstanding female member Jarboe (no longer with the band) both released solo albums that acted as postscripts and addendums to this 1995 album. Perhaps they felt it needed further support and sonic explanation. Critics at the time who had, perhaps, been fans of the band's original abject noise-assault incarnation, were becoming restive. With post-Grunge US alt-rock a strong commercial option – Butthole Surfers had been signed to Capitol and Sonic Youth even had a hit album – the worry was that SWANS writing songs in that idiom might water down their power. In retrospect, however, the mantric drone-rock – with tunes – that Gira was making on The Great Annihilator seems more like a practice run for the iron-strong Teutonic blues cataclysm of his band's current incarnation. Precisely mastered on double in art gatefold with symbols poster and free download of the aforementioned Gira solo effort Drainland.
Roxanne de Bastion Heirlooms & Hearsay (Nomad Songs): For those who enjoyed Emmy the Great's impeccable first couple of albums, before she misguidedly tried to James Blake-ify her sound, Roxanne de Bastion hits that same seam of perceptive, human wordmsithery delivered in a voice that's emotively vulnerable without over-playing its hand. There's a little more mainstream M.O.R. in de Bastion's genes, and in some of the instrumentation, but the best of Heirlooms & Hearsay showcases a songwriter at the top of her game. Especially notable is the brilliant "Wasteland", a superb metaphorical encapsulation of lost Britain (possibly). Tacked on the album's very end is a fascinating de Bastion family heirloom, a dusty recording by Roxanne's Hungarian émigré pianist grandfather, Stephen, recorded in 1954 after he'd escaped to the UK from his newly communist homeland. It ends, hauntingly, with his long-deceased voice wishing his children long happy lives which, even for non-de Bastions, has a touching power. Comes with a 12" x 24" lyric/photo/notes sheet.
Morrissey & Marshall We Rise (DJA): If you want massive Brit-rockin' pop, this cheekily Smiths-referencing duo may be it. On record – on white vinyl - they have that Oasis/Kasabian catchy brashness upon occasion and the songs on this second album, even the many slower strum-alongs, shout "massive" to the skies. Even a ballad such as the Sixties-tinted "Love & Be Loved" has a touch of stadium lighter-waving about it. However, where Irish-raised, London-based Darren Morrissey and Greg Marshall once referred to themselves as a folk-rock duo, chin out air-punchers such as the brass-boosted "Play On" and the FM radio-attuned "Beautiful World", now suggest a band with larger potential, Like Noel Gallagher before them, The Beatles are clearly a big touchstone. The duo are not my bag - too transparently derivative – but A&R men should seek them out as they sound like the biggest band in Britain, in waiting.
Kila Alive (Kila): Coming in photo picture gatefold sleeve the new live album from three decade old Irish folk unit Kila is far more energized and energizing than it has any right to be. While there's plenty of fiddle, bodhrán and guttural Gaelic singing, the music ranges widely, with the real surprise to this listener being its complex, rolling percussive power and Parliament-style funkin' basslines. There's floaty balladeering, Middle-Eastern-sounding tunes and, in the case of "Seo Mo Leaba/Am Reel", a storming climatic section of rockin'n'reelin' crowd engagement. Makes me hope they're playing a festival I'm at this summer.
Radiophonic Workshop Burials in Seven Earths (Room 13): I hesitate to review this one. I'm a fan of the BBC Radiophonic Workshop, regarding them as a key leap forward in the history of electronic music, due to the way their lab-coated, avant-garde sonic experimentation was sneaked right to the heart of family entertainment, soundtracking multiple TV and radio shows in the Sixties and Seventies, most famously the deathless masterpiece that is the Doctor Who theme. They influenced a couple of generations of electronic musicians by dint of moving what had previously been high art esoterica into the realm of the pop-possible. This beautifully packaged four disc 10" boxset, with art poster, sees members of the original Workshop, Peter Howell, Roger Limb, Dr Dick Mills and Paddy Kingsland, together with archivist-instigator Mark Ayres, put out their first new material in aeons. And this is where I sigh… for Burials in Seven Earths is just a lot of proggy retro-synth noodle. It is, indeed, like incidental music from Doctor Who but going ion for an-hour-and-20-minutes. There's nary a tune on it, and not a single sequence of building, pulsing power. If only they'd mustered a smidgeon of the storm they can whip up live in concert, there might have been a lot more sonic excitement but, as it is, this is a disappointment.
Scouting For Girls Scouting For Girls (Sony/Epic): Ten years on from its original appearance the chart-topping debut from the London band receives a re-release and its first appearance on vinyl. A decade ago such monster hits didn't need or want vinyl presence but now it's as if they're finally ticking a box, after the fact. It's weirdly satisfying to a vinyl geek like me, although it's hardly as if this precisely executed, polished teen pop is a hit in theartsdesk on Vinyl mansions. If you don't know them, think McFly feeling horny after a shot of whisky. But you will know them. "She's So Lovely" is one of those inescapable songs, whether you welcome it or not, and there are another four Top 40 hit singles on board. A commemorative outing for 24 year old nostalgists.
Girlpool Powerplant (Anti): Rising female LA indie-folk duo Girlpool's second album matches sweet, swirly songwriting, phased out guitar and light-headed harmonies, with sudden explosions of gnarly punkin' guitar, sometimes in the same song (as on "Corner Store"). Assisted by drummer Miles Wintner, the pair's easy janglin', in lyric inner sleeve, has just enough going on, in a paisley laid back kind of way, but they need to inject more cranked moments into the proceedings to take it to the next level.
Looper Offgrid:Offline (Mute): Looper was once Stuart David's Belle and Sebastian side-project. Now, however, 18 years on, and 17 since he parted ways with Belle and Sebastian, their fourth album arrives on bright blue semi-transparent vinyl. Consisting of David, his wife Karn, and two others, Looper make sweet laidback indie music, with a bit of polish and a bit more twinkling keyboard. Offgrid:Offline sounds like folk musicians trying to make electropop. It's not bad when it's on but, once it's off, I can't really remember it.
Hank Marvin Without A Word (Demon): "14 New recordings personally Selected by Hank Marvin" shouts a stickler on the cover, boding the question of who usually selects the music he releases. I'm fond of his surf-lite twangy guitar but am not sure who this is aimed at, his four billion and seventh album of muzak instrumentals of famous tunes. The whole thing is like a polished update of those 1970s easy listening albums where standards were done in a Hawaiian style. The most incongruous number - and therefore potential stand-out - is a version of the Doctor Who theme that I wish were something to write home about but, sadly is more of the same. Wherever the needle is dropped, the vibe is relentlessly beige'n'chintz.
The Cranberries Something Else (BMG): From what my peers tell me, I'm supposed to hate The Cranberries. Thus I place their new acoustic greatest hits – plus three new songs - selection on the turntable with some trepidation. It's middle-of-the-road stuff, for sure, but no worse than kitschier gear which, weirdly, it's hipper to like. Accompanied by the Irish Chamber Orchestra, who add a sound-bed of doleful strings, singer Dolores O'Riordan's hiccupping yodel is still an acquired taste (not mine, I confess), and the song "Zombie" remains quite as trite as anyone who was young in 1994 remembers it, but The Cranberries know how to write a song. Basically, you might nod along when the likes of "When You're Gone" and "Free to Decide" pop up if someone's playing Radio 2 in the kitchen. Of the three new songs, "Glory", "Rupture" and "Why", the sparse "Rupture" is best, a mournful ballad, riding violin, wooden-sounding metronomic percussion and piano. Comes in gatefold, well mastered.
Post War Glamour Girls Swan Songs (Hide & Seek):
Third album from Leeds four-piece whose default setting is somewhere between The Cult, circa their pre-stadium days, Gang of Four, and Manc post-punkers The Chameleons, plus occasional Mark E Smith whoops from lead singer James Smith. Bassist Alice Scott also contributes on the mic, her dry tones playing off his. It never quite gets out from under its influences but neither does Post War Glamour Girls' jagged, industrial funk settle into predictability. On vinyl the colour of white paint that's been laid over something slightly darker, it's an album that has sardonic sullen edge.
Tash Sultana Notion EP (Lonely Island): A 12" EP on bright green semi-transparent vinyl that introduces 21 year old Melbourne artist Tash Sultana to a UK audience by combining the best of all her previous singles and EPs on one disc. Electronica with singing is sometimes her game, but she's also equally capable of looping guitar for backing, as on the sprightly title track and her best-know song, the skanking "Jungle". These side A cuts are alright, especially "Jungle", the only one that could be considered contagious, but the flipside's 20 minute live excursion, "Big Smoke", with its beatboxing, its techno wibble and its pervasive dubbiness, makes her a more tempting proposition to catch up with.
We welcome any and all vinyl for review. Please hit thomash.green@theartsdesk.com for a postal address.
The overall effect is like coming across a joyfully surreal old Wurlitzer-player at the end of a forgotten pier
Explore topics
Share this article