CD: The Burning Hell - Revival Beach |

reviews, news & interviews
CD: The Burning Hell - Revival Beach
CD: The Burning Hell - Revival Beach
The erudite Canadians tackle the impending apocalypse
Thursday, 02 November 2017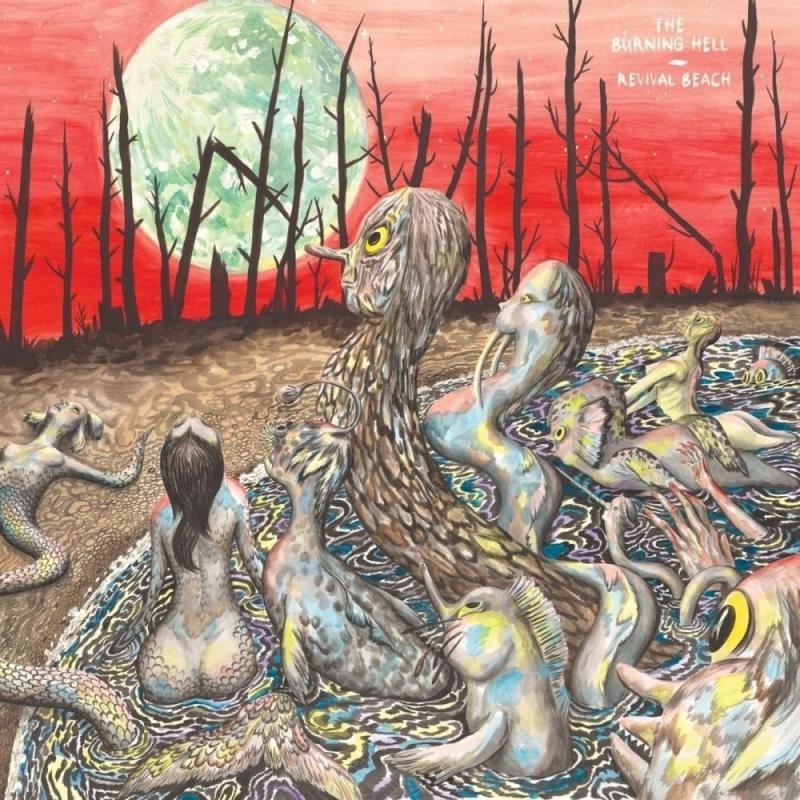 The Burning Hell's 'Revival Beach': a toe-tapper
"The Babysitter" tells the story of a Scottish spy embedded with the Nazis during World War Two who has come home. His sister tells him that Unity Mitford is convalescing at a nearby cottage. Visiting, he finds that it's a maternity home. The details are not revealed, but our spy duly becomes a full-time baby sitter: "The world is safe from an English orphan Hitler," sings Mathias Kom of The Burning Hell. Mitford, real-life Nazi sympathiser and chum of Hitler, had in this tale been preparing to give birth to the Führer's child.
Canadian trio The Burning Hell's eighth album is a collection of song-stories ranging from an account of an emergency room doctor who instantly falls in love with the blood-spattered victim of police brutality to a word game demonstrating how the armed forces recruit through pop culture allusions. That Kom delivers his smart, succinct and droll lyrics with an enviable straightforwardness would make Revival Beach notable enough, but the album's 13 tracks are songs as such: toe-tappers which can be hummed.
There are nods to klezmer on the impressionistic clarinet-led instrumental "Race to Revival Beach" among the tracks focussing on Kom's musical partner Ariel Sharrat. There's psychedelia on the hilariously dry "Canadian Wine". But the main musical hallmark is a fondness for a third/fourth album Velvet Underground. When Cass McCombs was so inclined, he was a musical kindred spirit.
The Burning Hell's fundamental driver is that there is no shame in being clever. Revival Beach is inspired by the sense that fears of the impending apocalypse are no longer limited to religious zealots or survivalists. We are, as Kom persuasively argues, all in it together.
Overleaf: Watch the video for "The River (Never Freezes Anymore)" from Revival Beach
The Burning Hell's fundamental driver is that there is no shame in being clever
rating
Share this article